And while I love a culinary project, I also understand the value of enjoying these springtime beauties as quickly as possible. So here are my favorite Greek and Greek-inspired spring recipes that are easy to cook and serve!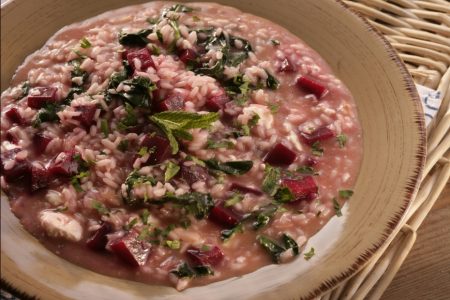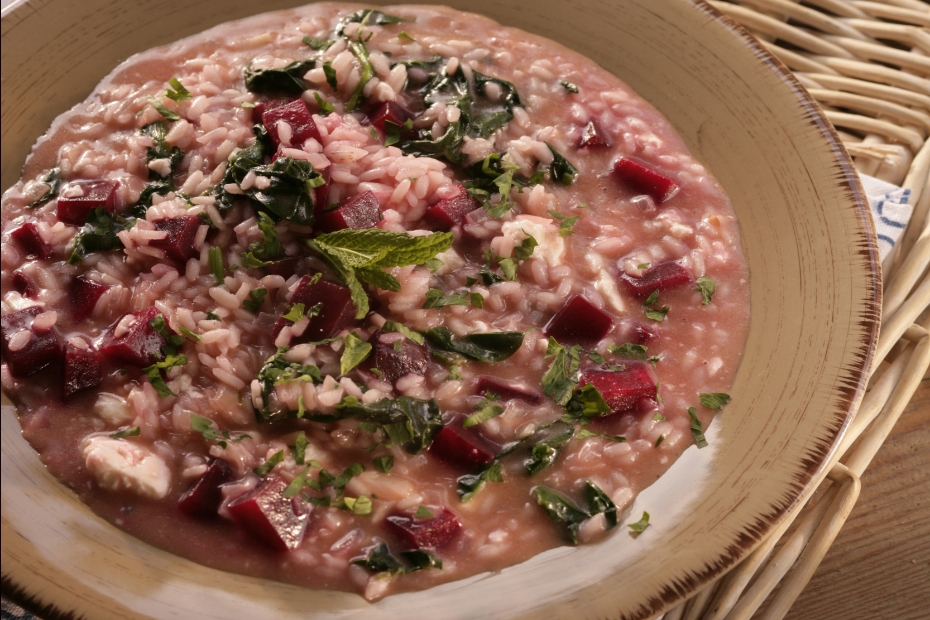 You might not think of risotto as a particularly springy recipe, but this simple version brings in the earthiness of seasonal spring beets, along with the salty tang of feta, for a much fresher dish. This recipe calls for Greek rice, which I recommend in part because it is naturally flavorful, thanks to the close proximity of Greek rice fields to the sea. Yet another way to get a little taste of the great Greek outdoors on your table!

Tabbouleh Salad with Grilled Asparagus, Mint, and Toasted Pine Nuts
Add grain to a salad, and you have a quick way to add some bulk to a healthy meal! Bulgar is, in fact, one of the oldest grain products in the region, forming one of the pillars of the Mediterranean Diet holy trinity (the other two? The olive tree and the grape vine). Boil your grain – you can easily substitute tabbouleh for quinoa or rice – then toss in some quickly grilled asparagus and mint, along with a sprinkle of toasted pine nuts, for an excellent, easy salad.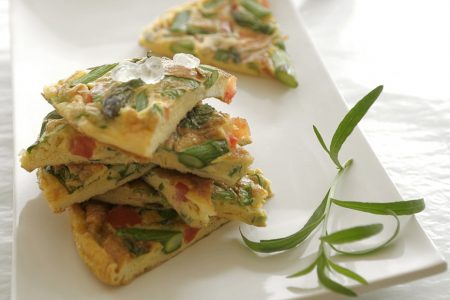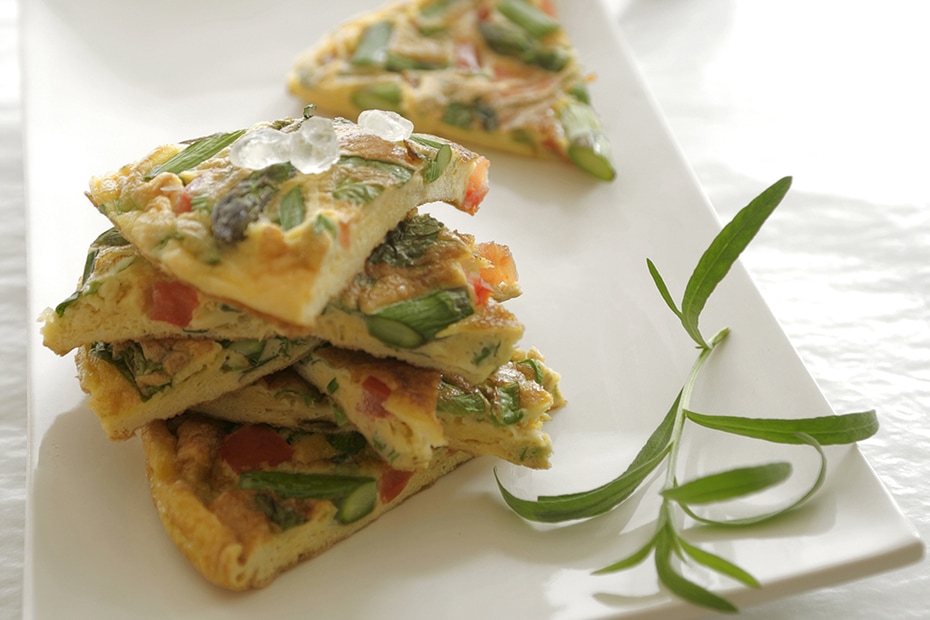 Asparagus, Basil, and Tomato Frittata
Frittatas have to be one of my favorite easy recipes. Not only do they come together in a flash, but they also are good for any time of day – breakfast, dinner, snacktime, you name it – and they're customizable with whatever is in season. This version brings in spring asparagus, extra virgin Greek olive oil, fresh herbs, Greek cheese, and a special Greek superfood, mastiha!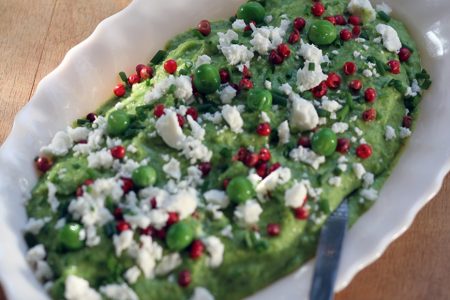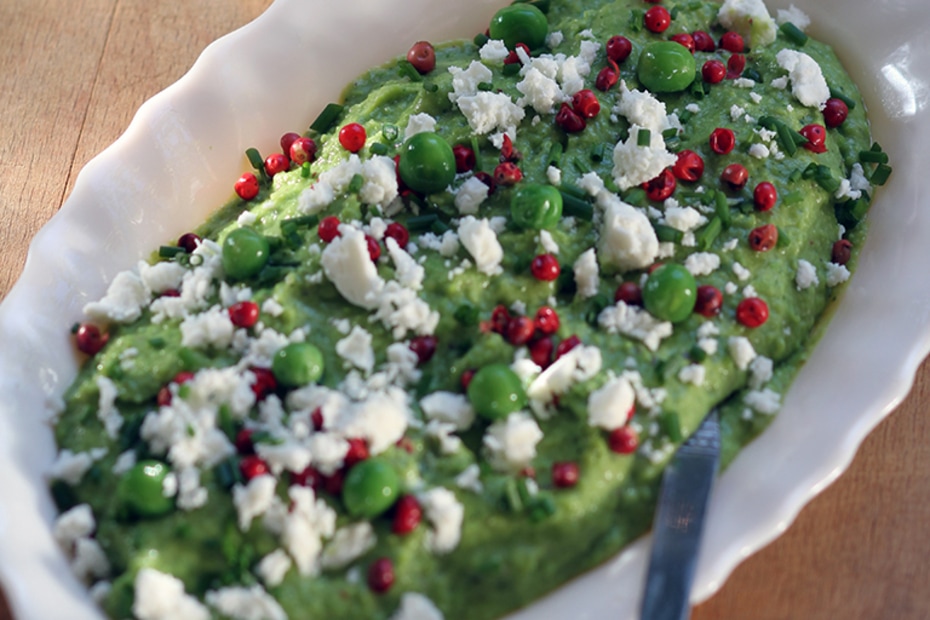 Need a 5-minute appetizer or side to put spring on full display? Take my spin on fava, an all-time classic Greek meze plate, most often made with yellow split peas cooked until they disintegrate into a puree then swirled to creamy perfection with extra virgin Greek olive oil and lemon juice. My version calls for a bounty of fresh or frozen peas, and it's great as a dip, a sandwich spread, or even a simple topping on slices of crunchy bread.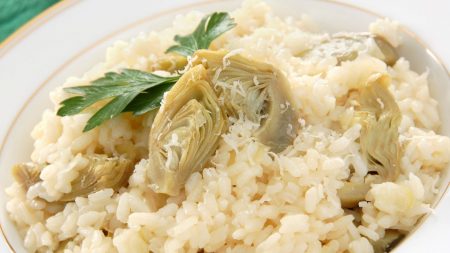 Spring Risotto with Artichokes and Feta
An easy, filling springy recipe, laden with Greek ingredients? Yes please! This spring risotto, one of the latest entries in my premium recipe club, The Ikaria Diet, is just the right mix of spring and satisfying – and it'll come together in a snap. And did you know that feta and artichokes make a perfect pair? Don't take my word for it, find out for yourself when you try this risotto.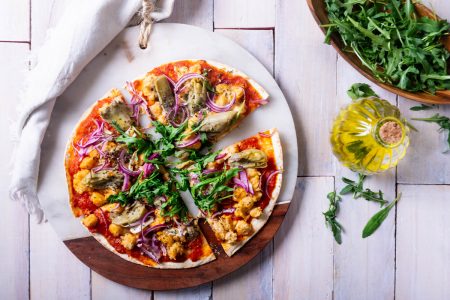 Easy Peasy Vegan Pizza with Chickpeas, Artichokes, and Arugula
Who could say no to a fast pizza – and one that's healthy to boot? This vegan pizza, also from The Ikaria Diet, calls on the very best of spring, including artichokes, which have a very established place in the Greek kitchen! They're rich in antioxidants, and when coupled with that other classic Mediterranean superfood, chickpeas, this pizza becomes almost too healthy to be called pizza. And arugula will provide a little zip to this quick and simple recipe.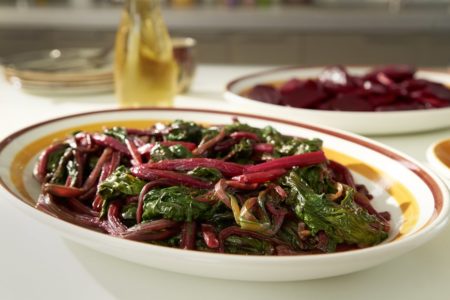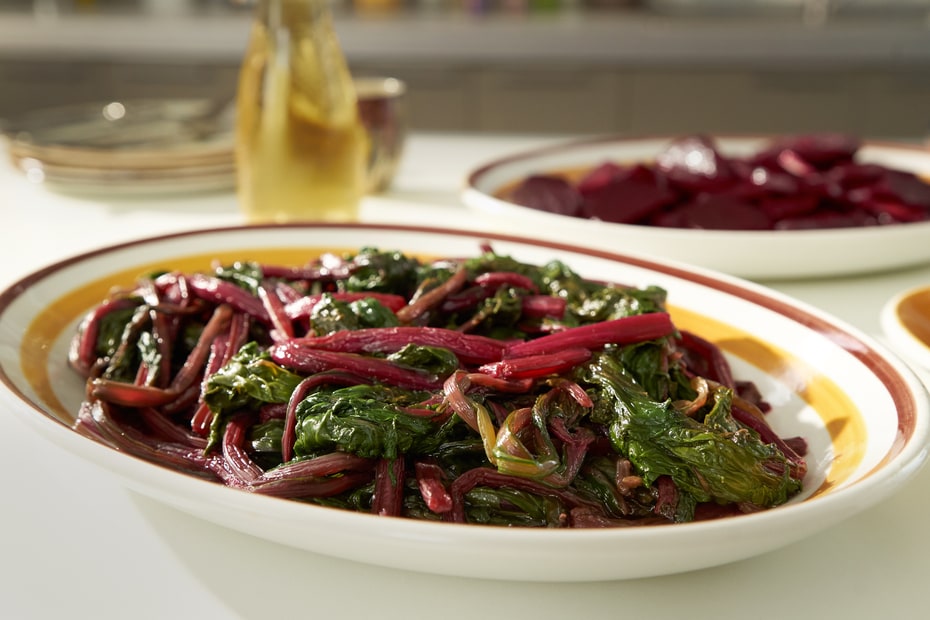 Beet salad, patzarosalata in Greek, is an all-time favorite, and while you can order it in tavernas around the country all year long, there's a good reason to try this recipe in spring! Spring beets are distinct from winter ones, and definitely worth trying in such a simple salad. They'll be a touch sweeter than the winter varieties, slightly less earthy (although still with that characteristic beet taste), and since they're typically smaller than winter beets, they cook faster. If you want, try one raw – crisp and juicy, you might not even have any left for your beet salad!