It might not feel like it in Athens right now, but spring is just around the corner – and officially speaking, it's already upon us! That means it's time for a whole new crop of seasonal produce in Greece, and the bounty of special spring recipes that come along with that. For me, this means artichokes, one of the greatest harbingers of spring, a star of the Mediterranean diet, and a Mediterranean diet ingredient beloved in many of the great plant-based recipes of the region. They're starting to appear in farmers' markets all around Athens. Greek cooking has plenty of great artichoke-heavy dishes, and if you find yourself in one of the commercial growing centers, like the Aegean islands of Crete and Tinos and the Peloponnese, you're almost certain to come across them anywhere you grab a table. There are purple and green globe artichoke varieties that are local, small artichokes, and wild thorny artichokes known for their tender hearts.
The artichoke is one of the oldest farmed vegetables, valued for centuries for its health properties – in fact, Ancient Greeks and Romans saved this "food of the Gods" (it even has a mythology-based story for aristocrats only, and by the Middle Ages, this vegetable was set aside for royalty.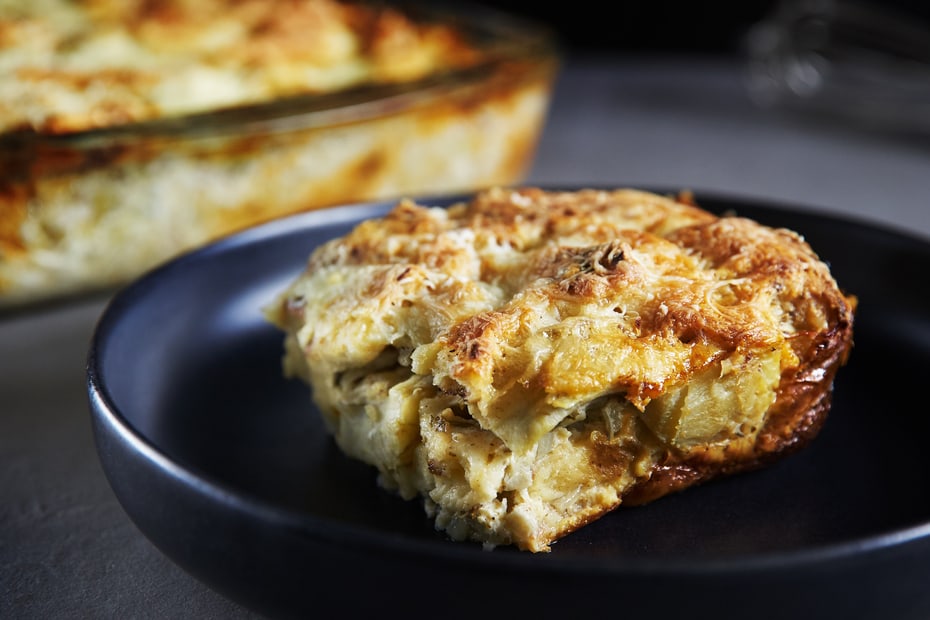 It's no accident it's such an important Mediterranean diet ingredient. The health benefits of artichokes are almost endless. Low in fat, high in fiber, and packed with vitamins, nutrients, and antioxidants, they also reduce bad cholesterol, help to regulate blood pressure, and improve liver health.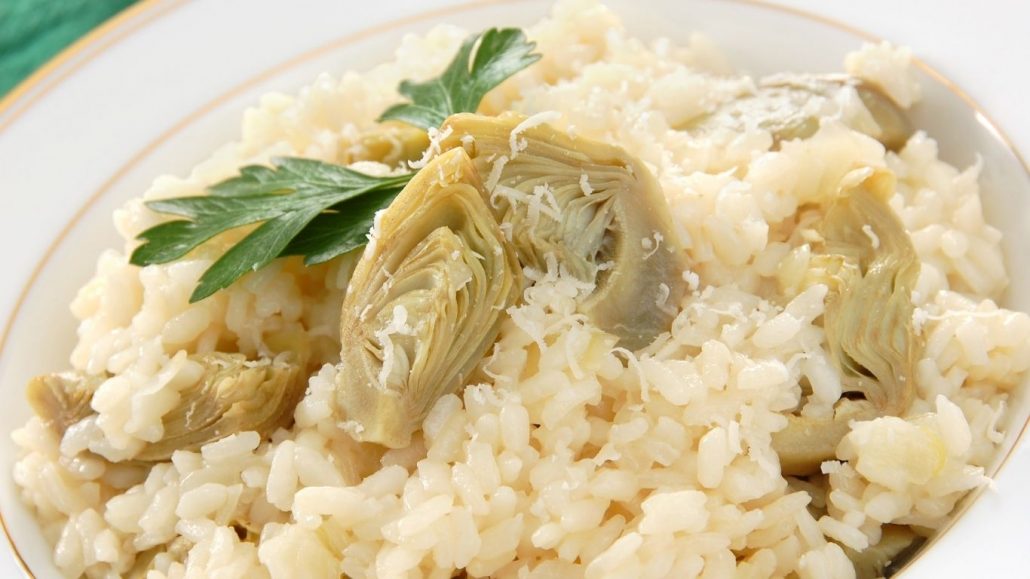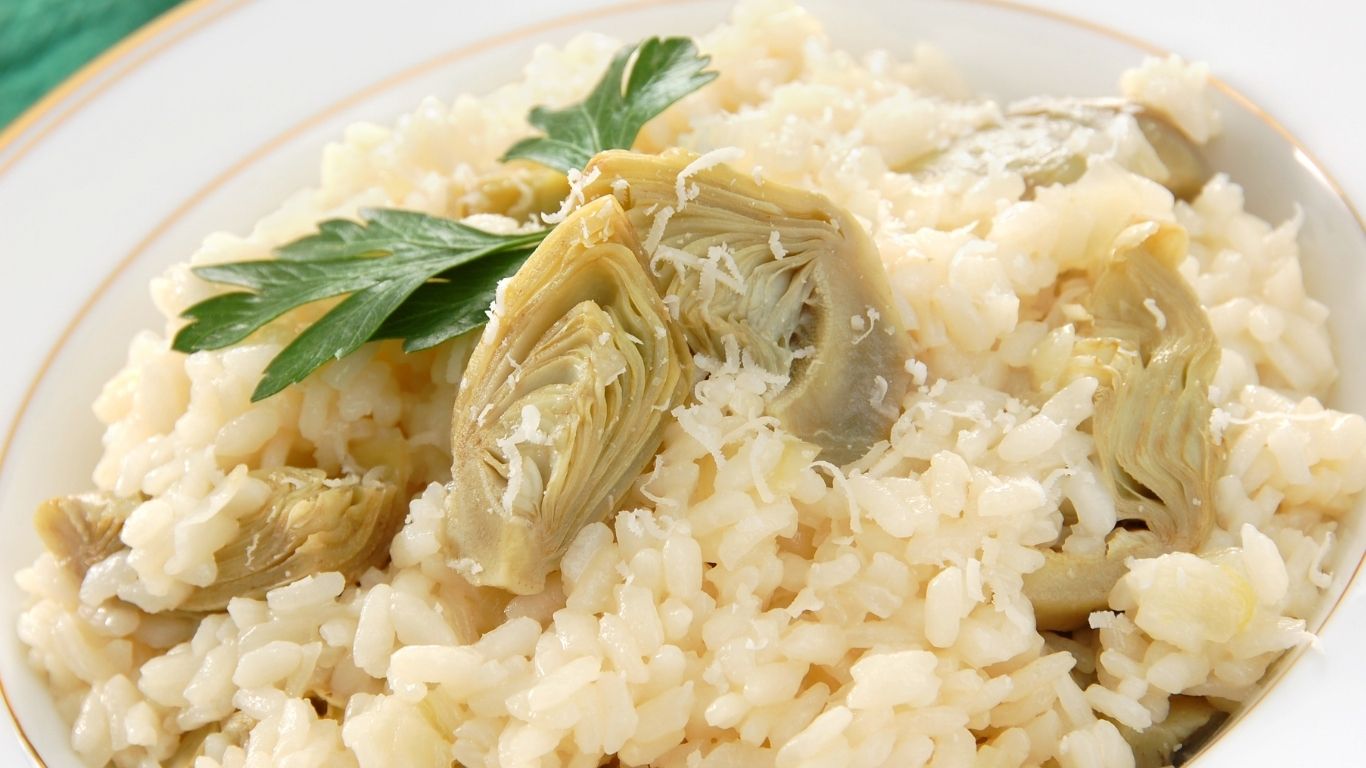 This vegetable is a close cousin to the spiky, abstruse thistle, cynara to the Ancients, and to the cardoon, with its tough, scratchy leaves and smooth, herbaceous stalks. Greek cooks don't approach the artichoke the way their Italian neighbors do. For Greek cooks, artichokes aren't about the leaves. We go straight for the heart, literally! Clean them and get past that tough, woody exterior, and you've got a perfectly versatile ingredient and a key component of the Mediterranean diet when spring starts to blossom.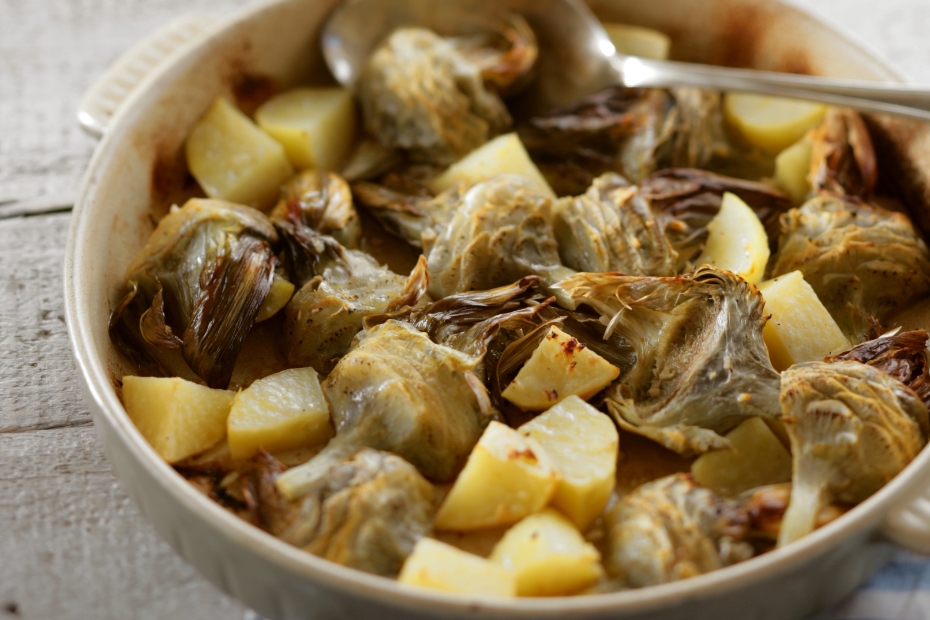 Artichokes can be poached, grilled, baked, fried, boiled, braised, stuffed – even eaten raw, if you're in Crete, where they accompany the island's strong spirit, raki. Regional recipes abound, for artichoke phyllo pies, artichokes preserved in olive oil, artichoke salads, braised purely vegetarian artichoke dishes, artichokes simmered or roasted with fish and seafood, or lamb or goat. Here are just a few recipes that show the many wonderful ways you can prepare and enjoy artichokes:
Spring Risotto with Artichokes and Feta
Roasted Artichokes with Potatoes and Olive Oil