From salads to desserts, there's always a place for Greek honey….
Greek honey just might be the most versatile natural sweetener in all of Greece. It's one of the key ingredients in the Mediterranean diet, appearing in every kind of dish from desserts and teas to salads and main courses. Breakfast, lunch, or dinner – any time is a good time for a little Greek honey! And when we discuss dessert, honey is crucial to the conversation.
It's not just that honey is delicious and versatile. Greek honey also has some medicinal qualities. It's antibacterial, rich in antioxidants and flavonoids, and helps the body to regulate blood sugar levels. This makes it the perfect way to naturally sweeten just about any recipe.
In Greece, honey is separated into several flavors based on what the bees feed from. There's thyme honey, which has been made since ancient times and has come to be known as one of Greece's most delicious varieties. Ikaria thyme honey is intensely floral in flavor and aroma, although a bit lighter than other varieties. It comes from bees that forage on the native thyme and other indigenous herbs, and it's considered a delicacy on the island. There's also fir honey, which I have sourced for my shop from Mt. Taygetus, the highest peak on the Peloponnesus. This area is densely packed with native Greek fir trees, and the honey has a beautiful amber color, resinous with complex flavors of candied pistachio, sassafras and roasted chestnuts.
I also stock a very special variety, called anama, or heather. It's Ikaria's rarest, best, most therapeutic, and delicious honey – raw and cold-packed by a local Ikarian family, this uncommonly thick honey exhibits earthy, woodsy, floral, and mineral notes, with a hint of toffee and caramel. And there are more to pick from! Just take a look at my shop here.
So what are the key ways to get a little more Greek honey in your diet? I've included the 5 best ways to up your honey intake here:
Whisked into Dressings/Vinaigrettes
I'm a big believer in making your own dressings for your salads, and honey is actually the perfect way to cut through the bitterness of a balsamic or the acidity of lemons. It also pairs perfectly with feta, fruit, and just about any vegetable, enhancing the natural flavors easily. I have several honey vinaigrettes on my site, but this Honey-Feta Dressing is one of my favorites.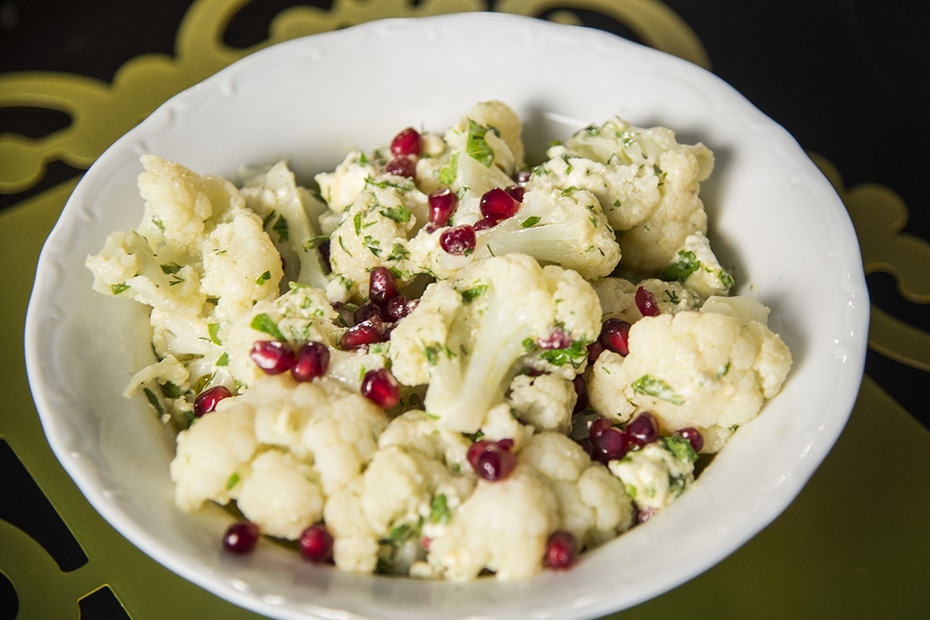 Natural Sweetener in Smoothies and Teas
Satisfy your sweet tooth while also avoiding processed sugars! Honey allows you to have the best of both worlds. Although honey contains simple sugars, it bears little resemblance to white sugar or artificial sweeteners. Its combination of fructose and glucose allows the body to better regulate blood sugar levels – in fact, ancient Olympic athletes used to eat honey and dried figs to bump up their performance! So feel free to add a liberal drizzle to your tea, or to a breakfast smoothie bowl, like this Greek Herb & Honey Smoothie Bowl with Spinach, Nuts and Fruits.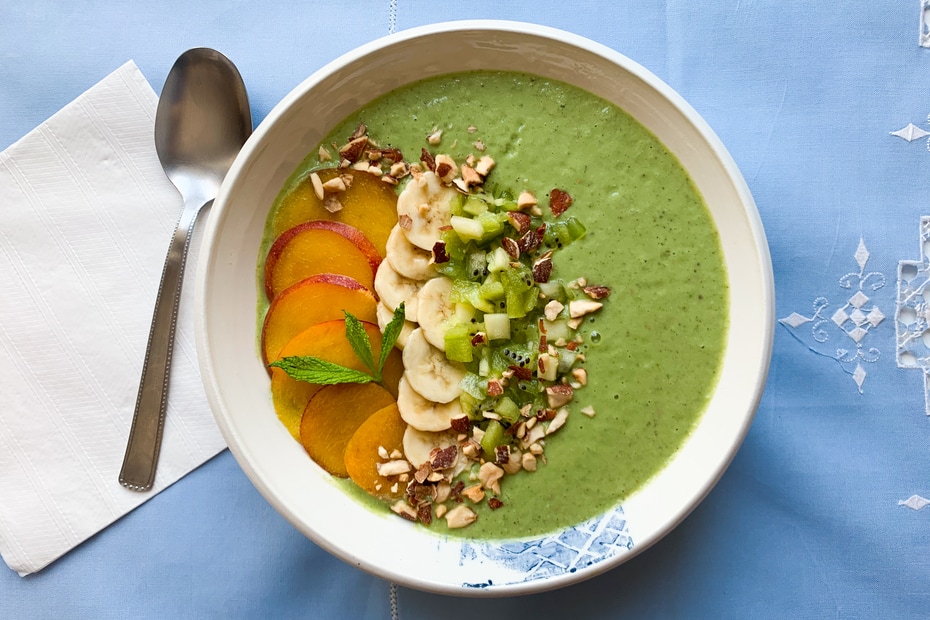 A Perfect Breakfast Food
Kick a simple breakfast up a notch with a drizzle of honey. I like to add it to a simple plate of rusks covered with tahini or nut butters, or even on a piece of toast with a sliced banana. And it's a great way to enhance your morning porridge or oatmeal – just take a look at my Baklava Oatmeal Greek Cooked Breakfast Recipe to see how it's done!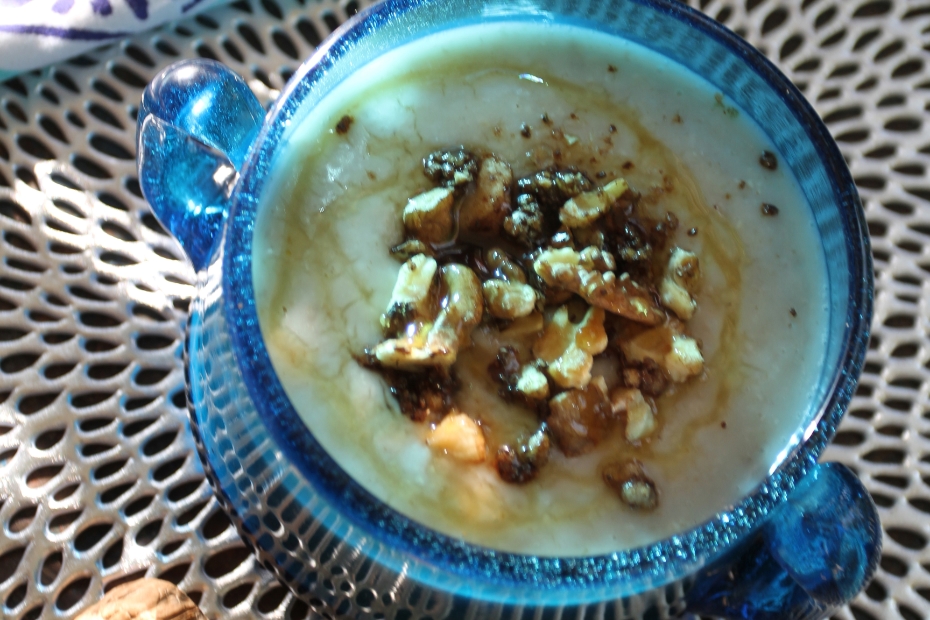 Garnishing Savory Meze
When thinking about how to create the perfect meze platter, it's crucial to consider flavor balance. There should be a perfect mix of sweet and salty, which means that your table almost certainly calls for some honey. You can leave it in a bowl on the side, ready for sliced cheeses, or you can go the more direct route with my Phyllo-Wrapped Feta with Cumin, Poppy, or Caraway Seeds and Honey – the feta and honey create an absolutely perfect contrast!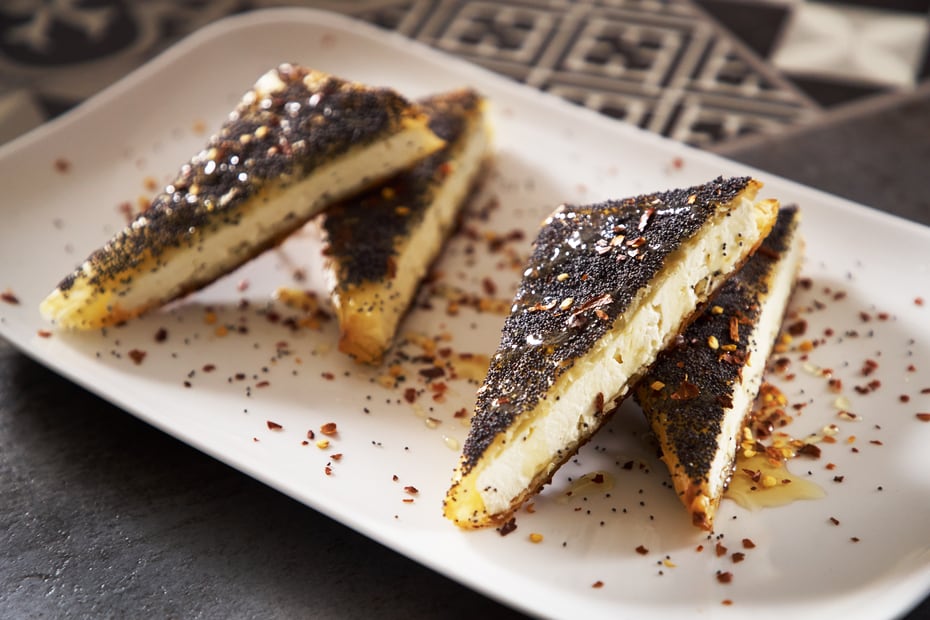 Adding to a Classic Dessert
So many Greek desserts feature Greek honey. Why? Because it's a true no-brainer, no-cook "sauce" that goes perfectly drizzled over ice cream, as well as plenty of other desserts. In fact, there's even a name for this category of sweets: melomena, which contains the Greek word for honey. And there are lots of regional specialties! On Ikaria, you'll find pine honey on top of loukoumades, Santorini has their Melitinia, or sweet cheese tartlets, and Mykonos is where to go if you're looking for a famous nut-and-honey pie called melopita.