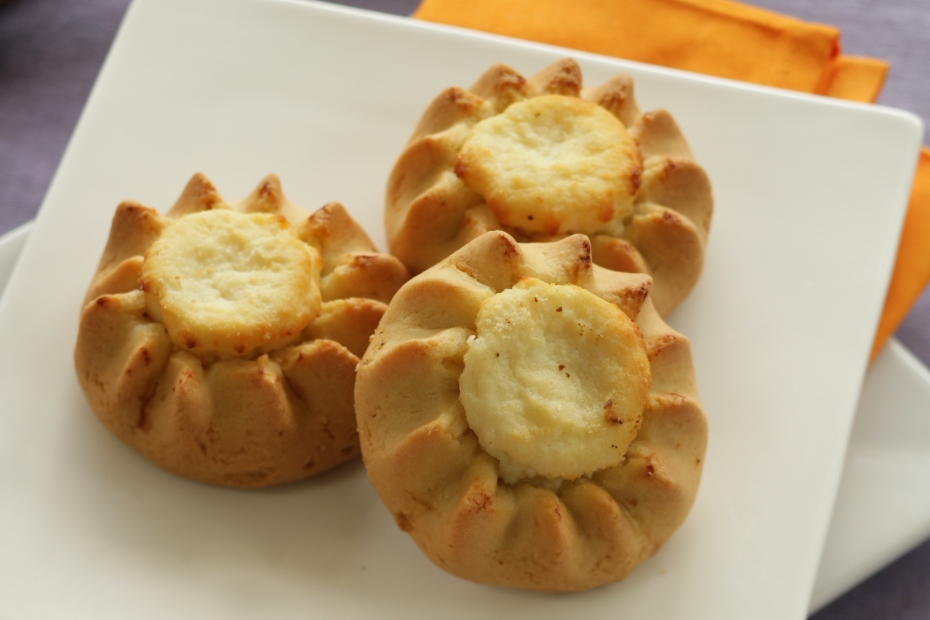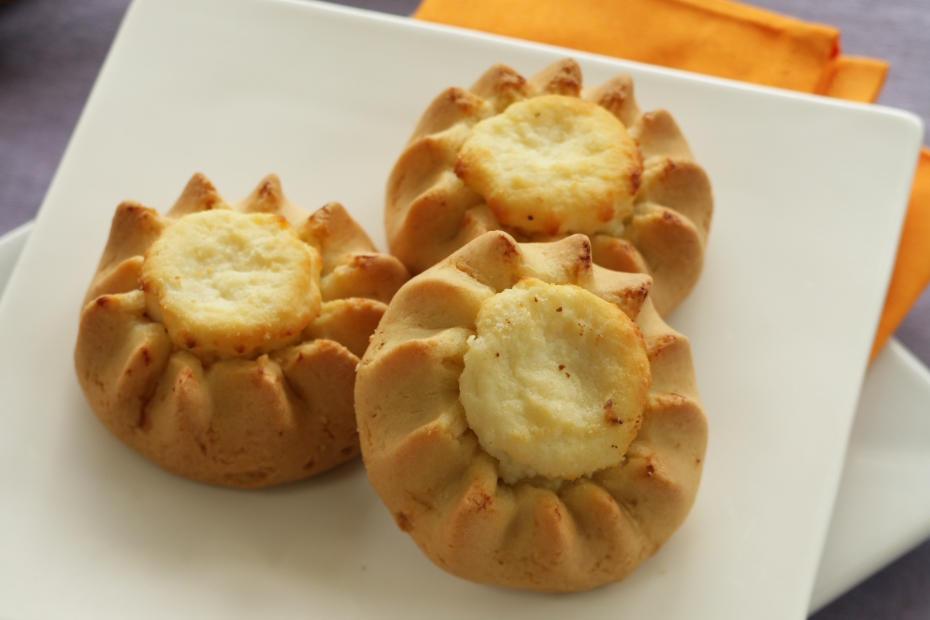 Melitinia, Sweet Cheese Tartlets from Santorini
2013-06-23 14:21:49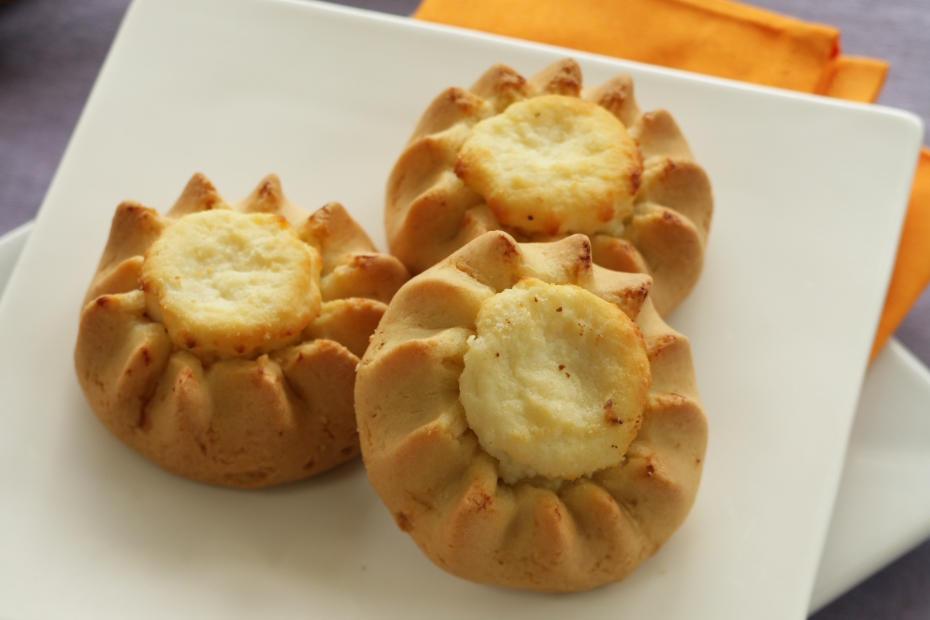 Ingredients
Dough
2-2 ½ cups sifted all-purpose flour
1 tsp baking powder
2 tbsp granulated sugar
¼ tsp salt
4 tbsp butter
¼ cup vegetable shortening
2 eggs, at room temperature
2 tsp orange-blossom water
1-2 tbsp milk or water, at room temperature
Filling
2 cups unsalted soft cheese, such as myzithra, anthotiro, ricotta or farmer's cheese
1 ½ cups granulated sugar
1 whole egg, plus 2 egg whites
½ tsp finely ground mastic
1 – 1 ½ cups all-purpose flour
Ground cinnamon
To prepare dough
Mix the flour, baking powder, sugar and salt together in the bowl of a food processor. Add the butter and shortening and pulse on and off until mealy. Add the orange-blossom water and milk and pulse until a dense, firm dough mass forms. Remove, shape into a ball, flatten with the palm of your hand and cover in plastic wrap. Let the dough stand at room temperature for 30 minutes.
To prepare filling
In a medium-sized bowl, combine cheese, sugar, whole egg, mastic, and 1 cup flour. Mix so that all ingredients are thoroughly blended. The mixture shouldn't be pasty, but it shouldn't be watery either. If the mixture is very loose, add more flour. In a large bowl and with an electric mixer set on high speed, beat egg whites until stiff but not dry and quickly but gently fold cheese mixture into egg whites.
Preheat oven to 350˚F / 180 ° C. Lightly butter a large baking sheet.
Break off a small piece of dough (a bit larger than an unshelled walnut) and roll it into a 4-inch circle. The dough should be at least as thick as a quarter. Place a rounded teaspoon of cheese filling in the center of the dough and pinch the edges of the dough together to make an ersatz tartlet. Repeat with remaining dough and filling. Place melitinia on prepared baking sheet and bake for 20 to 25 min. or until cheese mixture has solidified and dough is a light golden brown. Remove baking sheet from oven and place on a wire rack to coll. Sprinkle melitinia with cinnamon before serving. Store covered in the refrigerator.
Notes
More on Greek Easter and Greek Easter recipes!
Greek Food - Greek Cooking - Greek Recipes by Diane Kochilas //www.dianekochilas.com/