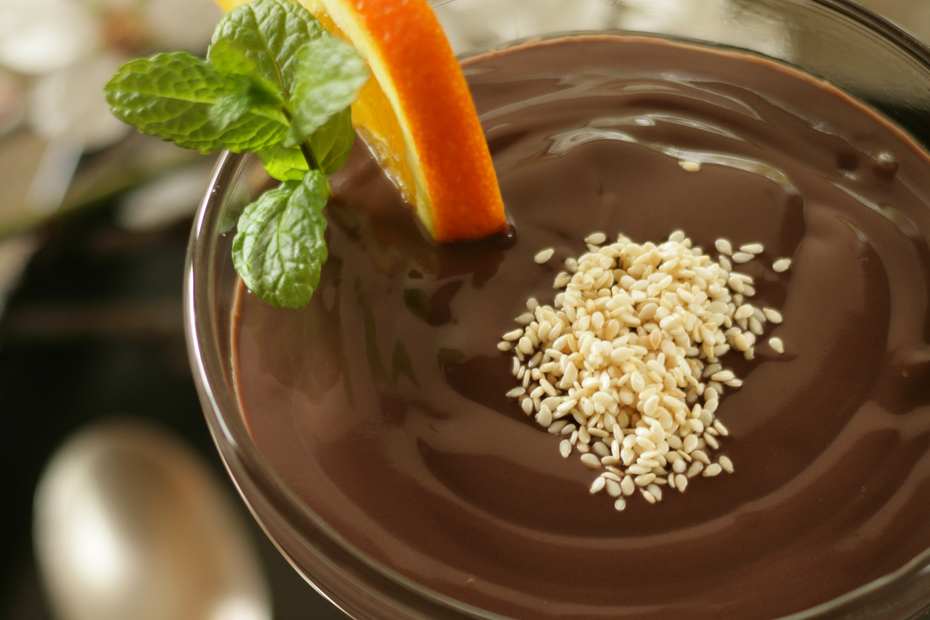 Tahini-Chocolate Mousse
---
Tahini (sesame paste) replaces milk and butter in many Greek Lenten desserts, both traditional and contemporary. It goes particularly well with chocolate and with honey. Enjoy it with a sip of Greek herbal tea, too! For a lovingly curated array of Greek ingredients to pair with this recipe, check out my online store
here
.
Ingredients
Instructions
Scald the almond milk in a medium saucepan over low heat. Do not bring to a boil.

Pulse the chocolate and cinnamon together in a food processor. Slowly add the hot almond milk, tahini, and honey and continue pulsing until frothy

Transfer the mixture to six small glasses or ramekins. Cover with plastic wrap and refrigerate for at least three hours or overnight. Serve chilled, garnished with broken up pieces if halva or with a sprinkling of sesame seeds.