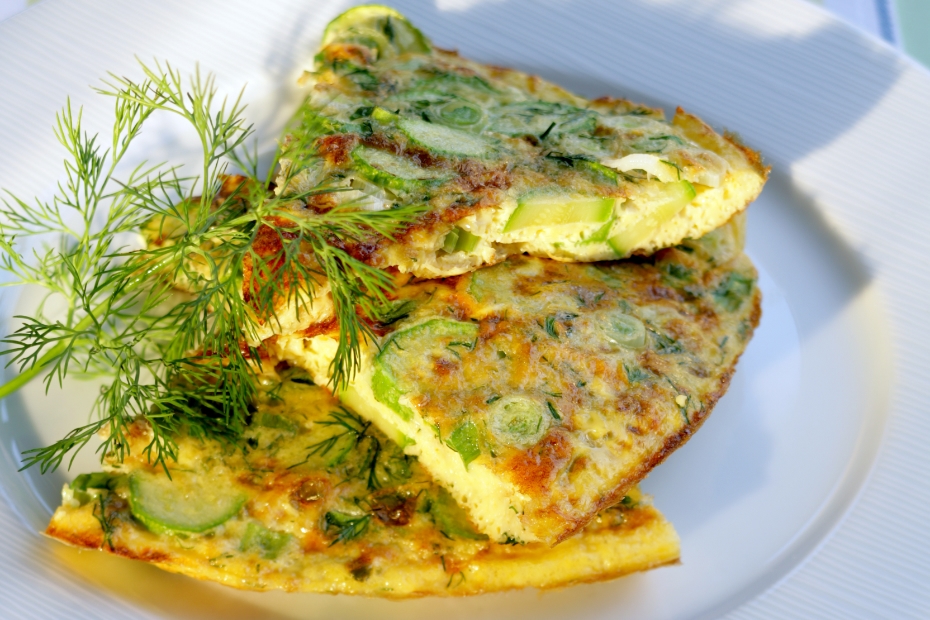 Zucchini Omelet with Greek Yogurt & Feta
---
Greek yogurt gives spring to this easy omelet. The feta? A no-brainer, of course, in many omelets!
Ingredients
Instructions
In a 10- or 12-inch (25- 30-cm) nonstick frying pan over medium-high flame, heat the olive oil and saute the scallions until soft and translucent. Add the zucchini, cooking rapidly. Stir in the herbs.

Lower heat. Whisk the eggs with 2 tablespoons water and the yogurt and pour into the frying pan, tilting back and forth for a few minutes so that the egg cooks evenly. As it begins to set, sprinkle in the feta. Season to taste with salt and pepper. Cover the frying pan and cook the omelet over low heat for about 6 -8 minutes, or until set and lightly golden. Flip into a large plate, cut into wedges and serve.