It would be hard to imagine the Greek meze table without a few slightly charred, smoky, and delicious grilled octopus tentacles – so it's no wonder it has landed at the number 1 spot for the recipes you searched this summer! This classic Greek recipe is perfect if you're looking for something beyond burgers to throw on the grill for a barbecue or a summer soiree. A little extra virgin Greek olive oil, Greek oregano and Santorini capers finish the dish! Pro tip: it goes great with ouzo.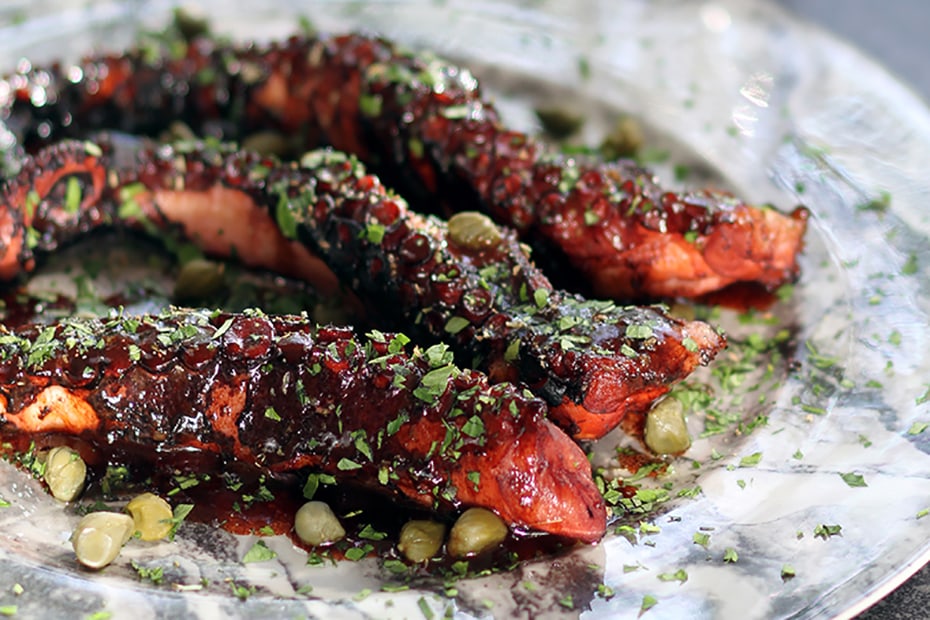 It's absolutely no surprise to me that this wonderful, flavorful dish is one of my most-searched recipes. Skordostoumbi, a traditional dish from the Ionian islands, also serves as a perfect example of the way the Mediterranean Diet makes use of vegetables. What I love most about this dish is its sweet-sour flavor, and the way it showcases eggplant's versatility! It's a wonderful plant-based Greek recipe, and it's certainly one of the most delicious in the whole range of Greek vegetarian dishes.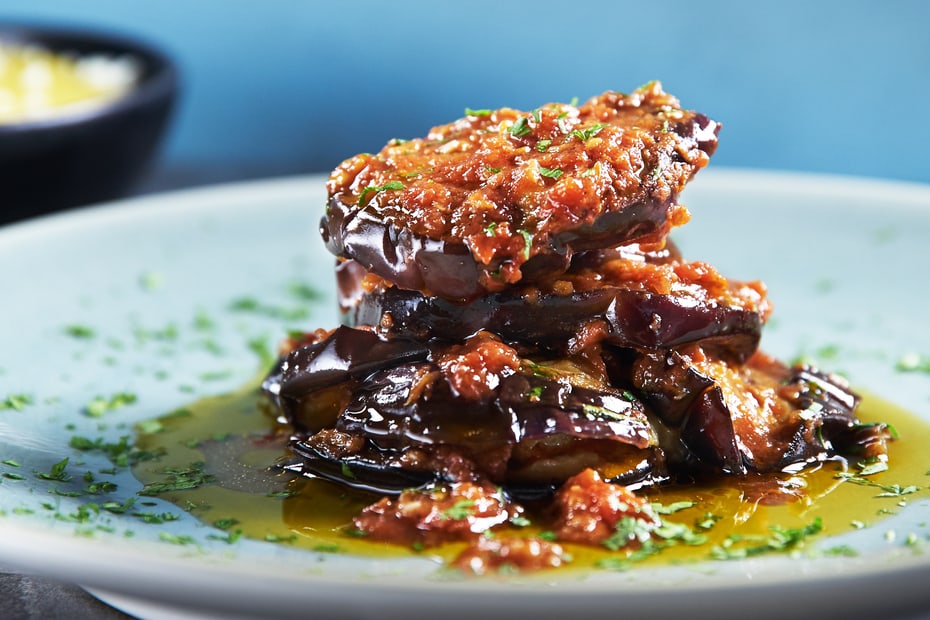 This Greek recipe for a luscious meat-filled phyllo pie is one of the most beloved dishes of the Ionian island of Cephalonia – and also clearly one of your most beloved too! It features 3 different ground meats, as well as Greek cheese and warm spices, which turn this phyllo classic into a filling pie that can be served as easily as a Greek meze as it can a main course. If you're looking for a way to lighten it up a touch for these toasty summer months, pair it with some sliced tomatoes or a simple green side salad.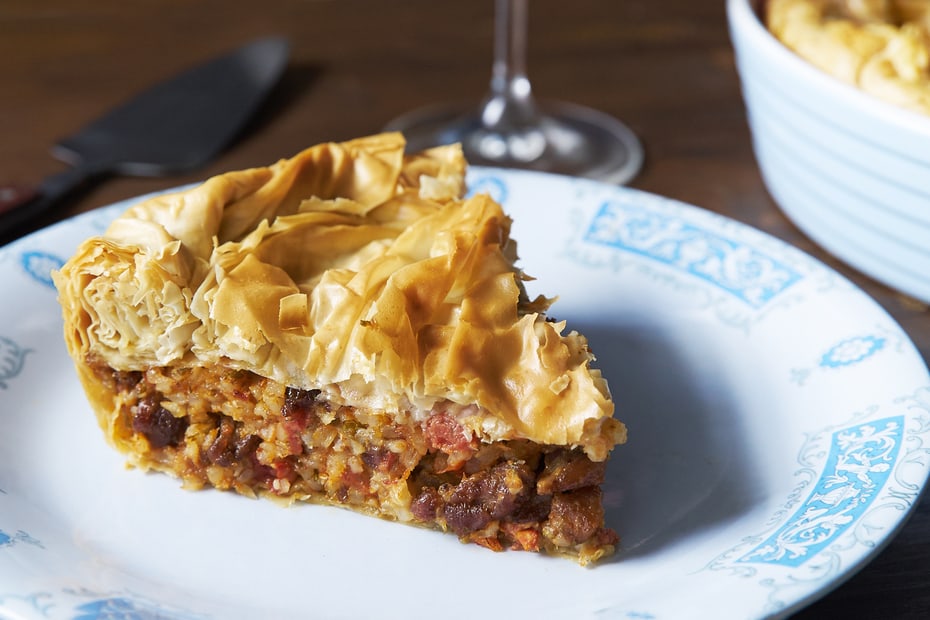 A dessert classic, the galaktoboureko is a very special dish in the Greek kitchen. The name can be broken down into 2 parts: "gala," Greek for milk, and "bourek," the Turkish word for pastry, which basically tells you everything you need to know about this delicious Greek dessert recipe. It's a much-loved phyllo dessert that makes the perfect end for almost any meal, no matter what the season!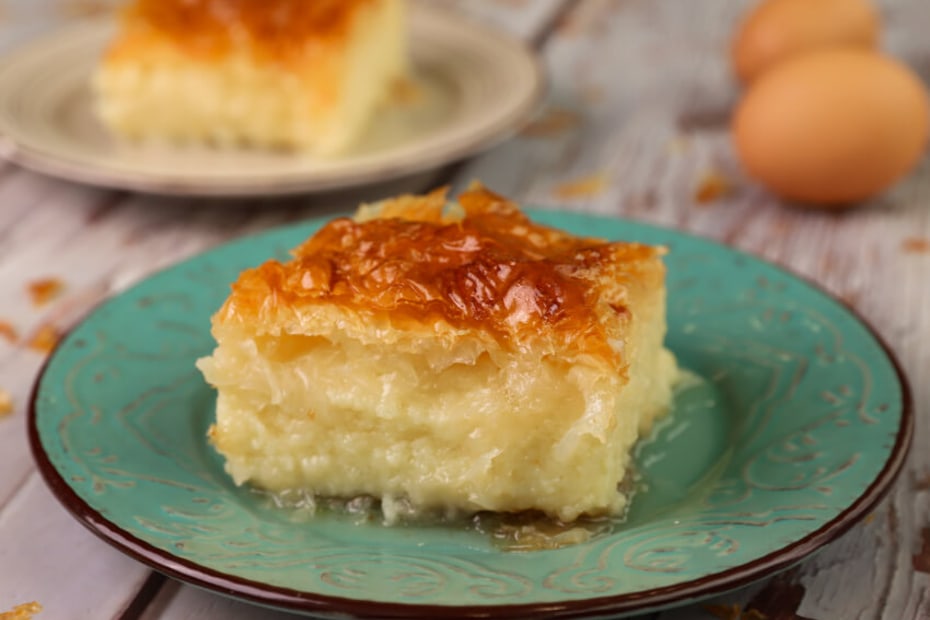 I don't blame you guys for picking this recipe for the summer months. It's a classic Greek recipe that brings together some super summer elements: ground meat, and the grill! This recipe has a decidedly Anatolian aura but is found in variations all over the Eastern Mediterranean and Eastern Aegean. It's simple to make, and simple to enjoy – pair it with a chewy pita and some light and lovely Apricot Tzatziki.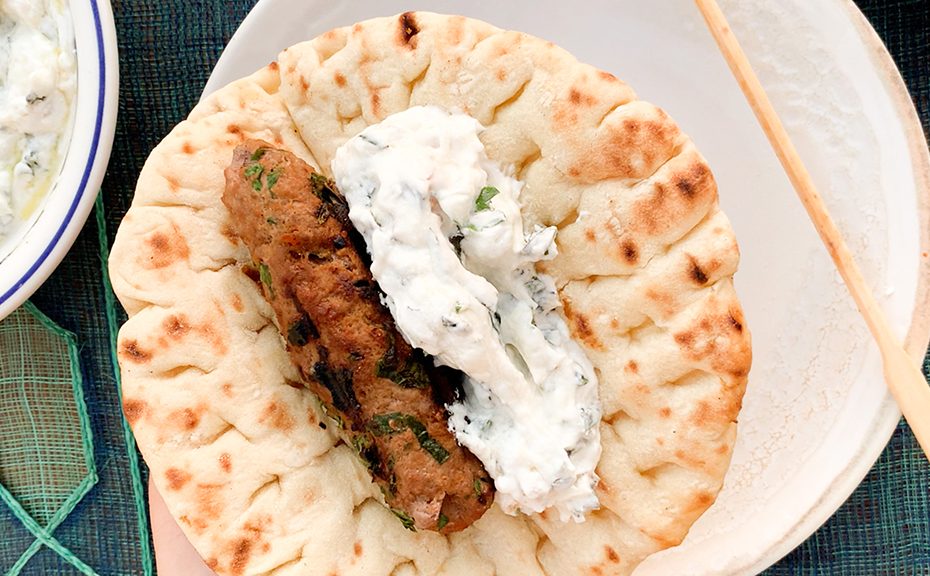 I always say that Greek summer recipes revolve around stewy veggie dishes – it might seem counter-intuitive, but there's nothing better than delicious seasonal vegetables piled up on a block of good feta cheese. Giant beans, aka gigantes (GHEE-ghan-tez), are a classic Greek ingredient and popular in Greek recipes from every part of the country. This recipe is inspired by the traditions of Messinia, in the Peloponnese, where beans and greens are often cooked together with a generous amount of local extra virgin Greek olive oil, in healthy Greek recipes everyone loves!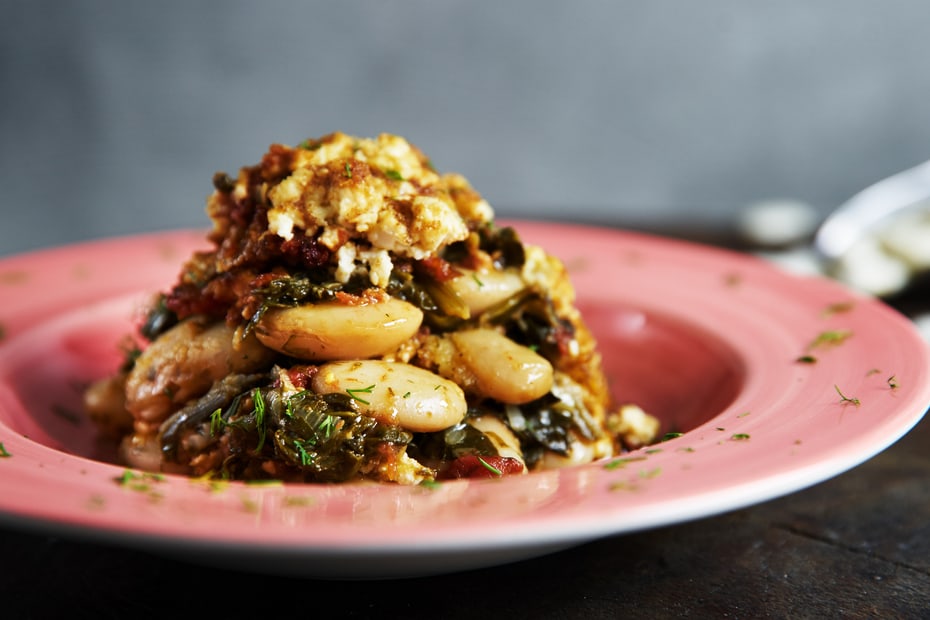 I'm on a mission these days to prove that cauliflower is a totally valid meat replacement, so I'm glad you all have been loving it too! This dish is dramatic but very simple: it gets stuffed with garlic cloves, then roasted and coated in mustard and a parsley-feta mixture. Easy, delicious, and all plant-based. What could be better?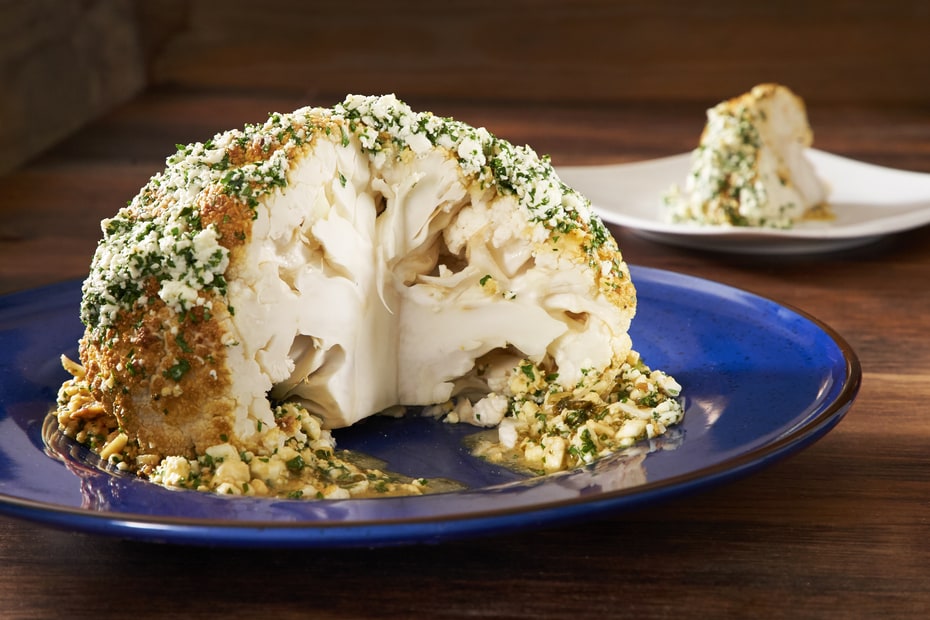 This recipe is proof that soup and summer can be a match made in heaven. This Greek lentil soup recipe is brimming with flavor thanks to the addition of kale and spicy peppers, and this recipe is super healthy: lentils are basically a superfood, packed with fiber, potassium, iron, and vitamin B1. It's an excellent choice for summer dining!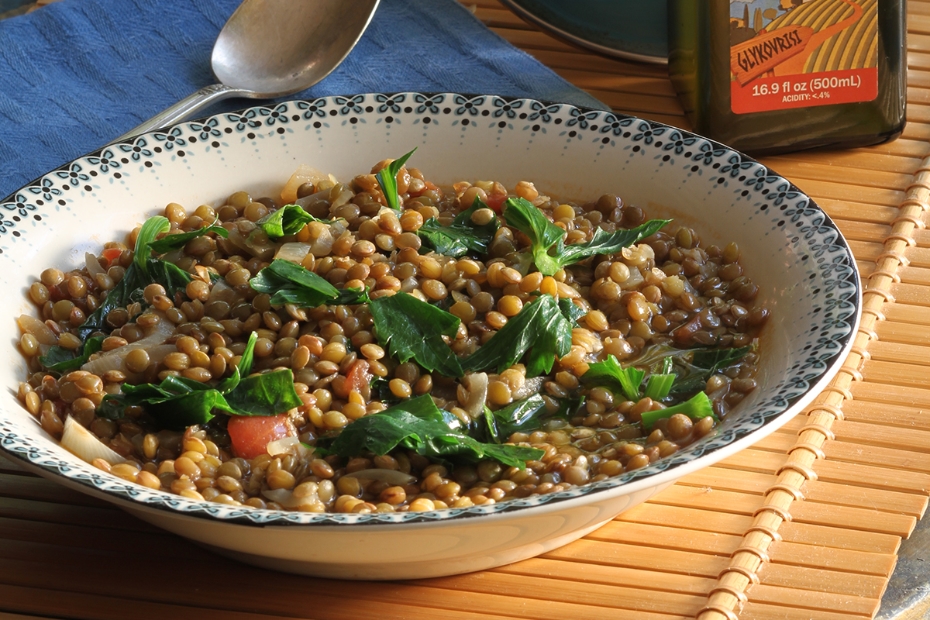 I love sharing my secrets in the Greek kitchen, and it's always thrilling to know that you love to read them! And a few of those little secrets come into play in this classic Greek tomato sauce, seasoned with the trio of cinnamon, allspice, and nutmeg. It's wonderful with pasta and it is also the basic support sauce for ground meat dishes, from moussaka to pastitsio to good old galley cook's spaghetti with kima, or ground meat.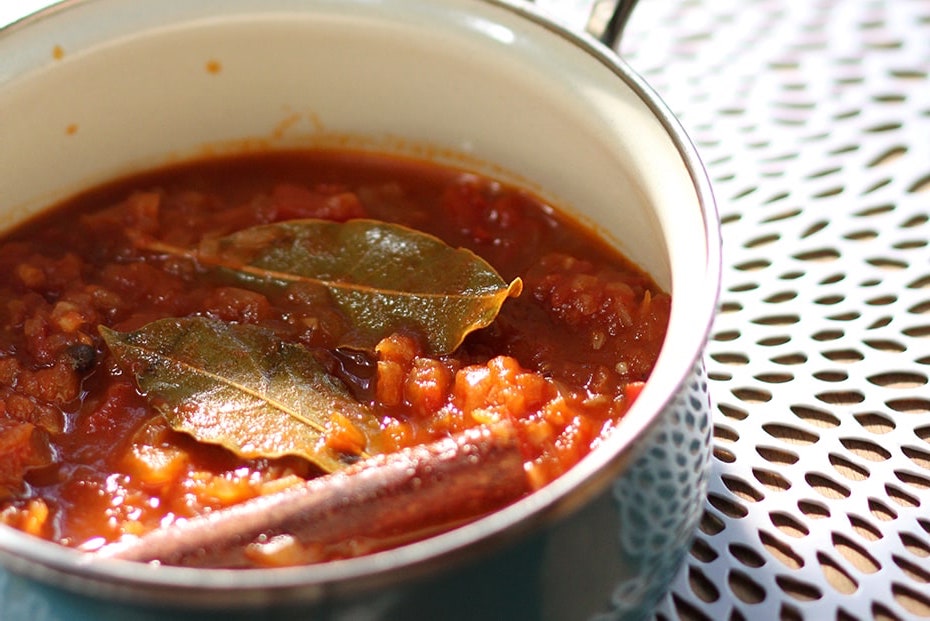 This is a favorite of mine – a recipe that often ends up in my weeknight dinner rotation, and one that every single person in my family loves to indulge in – and it doesn't surprise me that you all have been loving it too. Comforting, cheesy, indulgent, and the perfect mix of Greek and American…need I say more?