Green beans, sometimes also known as snap beans or string beans, are low in calories but packed with antioxidants like vitamin C, flavonols, quercetin, and kaemferol – all of these help to fight free radicals, ultimately reducing cell damage and possibly lowering your risk of certain health problems. Not only that, but beans are also full of fiber, which is good for your gut and your heart!
And while fresh green beans are always ideal, frozen beans are an easy way to whip up some of these recipes. They can be cooked directly from the freezer and will need about the same amount of time. But be careful with canned green beans, as these can be extremely high in sodium – they can include up to one-fifth of your daily intake, so watch out how you cook with them!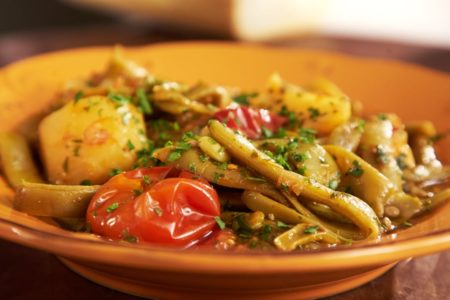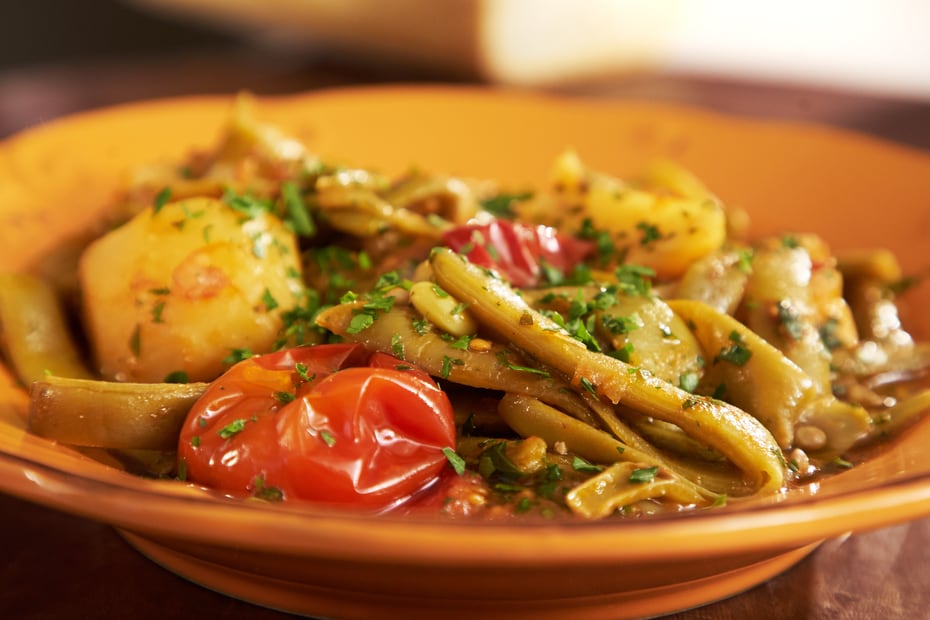 When summer rolls around in Greece, you're sure to see this classic dish on the table: Fasolakia Yiahni, or green beans in tomato sauce. Yes, this Greek recipe is found often during the summer months, but it's delicious year-round. It's an easy, luscious casserole of fresh beans slowly cooked in olive oil, with tomatoes, onions, potatoes and herbs. All you need is a chunk of feta and a bit of good bread to complete this wonderful vegetarian main course.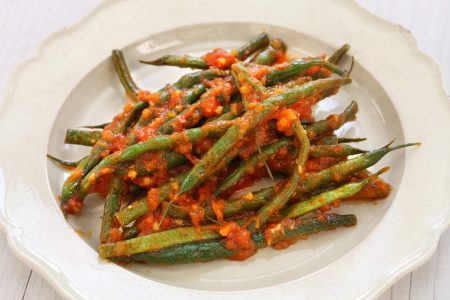 There are other cooked green bean recipes that aren't necessarily stews. These braised green beans with garlic confit and herbs is a perfect example. Cooked simply with garlic, tomatoes, and herbs, it's warm, but still brings the flavors of summer. Here's a quick tip on this recipe! It's preferable to buy whole beans and stir clear from trimmed or pre-packaged beans. Make sure you trim them just before using them, as they tend to oxidize and dry out quickly. Sort them first and remove the damaged beans, then gather them a handful at a time, line up their stems, and trim them off with a knife.
But one of my favorite ways to enjoy green beans is in salads. Many of my recipes include similar ingredients, but they all have such unique characteristics! In a salad, beans are really about exciting texture, not about comforting softness. Add ingredients like specks of meat or nuts, and of course deliciously sprightly herbs, and get creative on the dressings!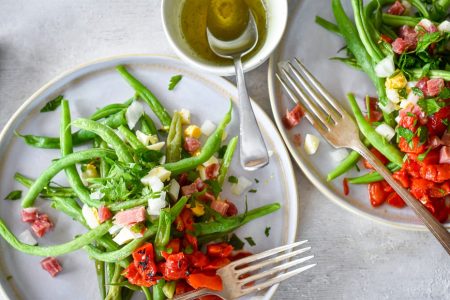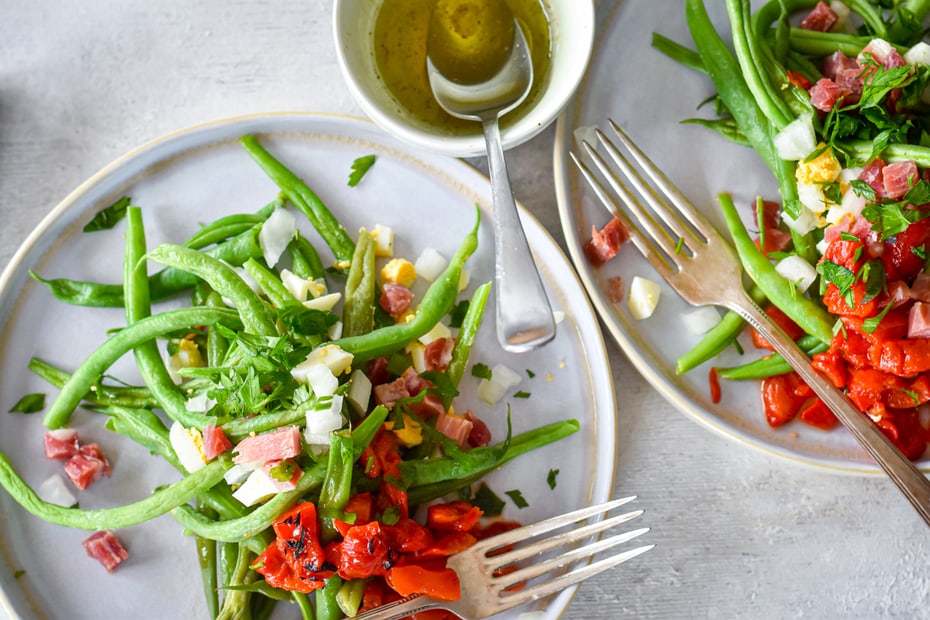 This green bean salad with chopped onion and diced smoked pork is the perfect example of plant-forward, featuring just a few bits of animal protein that are used in the way people used to incorporate meats into their diets: just a little bit here and there. There are a lot of great traditional cured pork products from all around the Mediterranean and any of them can be used in this recipe.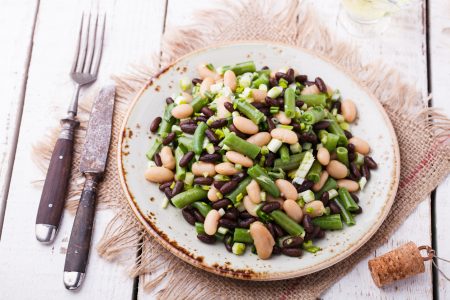 You can also add beans on beans in this mixed fresh and dried 3-bean salad! They're a ridiculously easy way to get great nutrition and flavor in easy recipes that take almost no time to cook. They are a basic preparation all over the Mediterranean, flavored differently, of course, from region to region!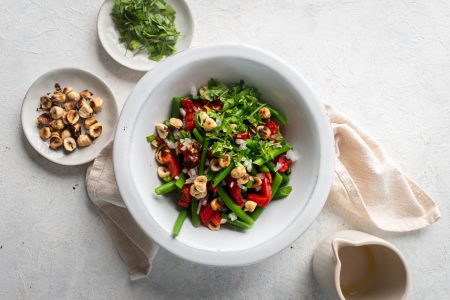 And then there are all the wonderful warm-bean salads in the Greek recipe repertoire. As part of the Ikaria Diet Premium Recipe Club, I have a recipe for green beans chopped white onion, and hazelnuts, and the joy of this salad is how you can add almost anything to it – keep it vegan with tofu, or even toss in some cured meat. Then, there's my Greek salad of green beans and tomatoes atop polenta, inspired by the classic Fasolakia Yiahni, also known on the Blue Zone Aegean island of Ikaria as mageirio, or sometimes tourlou elsewhere in Greece. I've taken the basic ingredients of green beans, tomatoes, onions, garlic and corn and transformed them into something lighter and more elegant, perfect for a hot summer night with or without company! So dive fully into Greek summer with these green bean recipes.