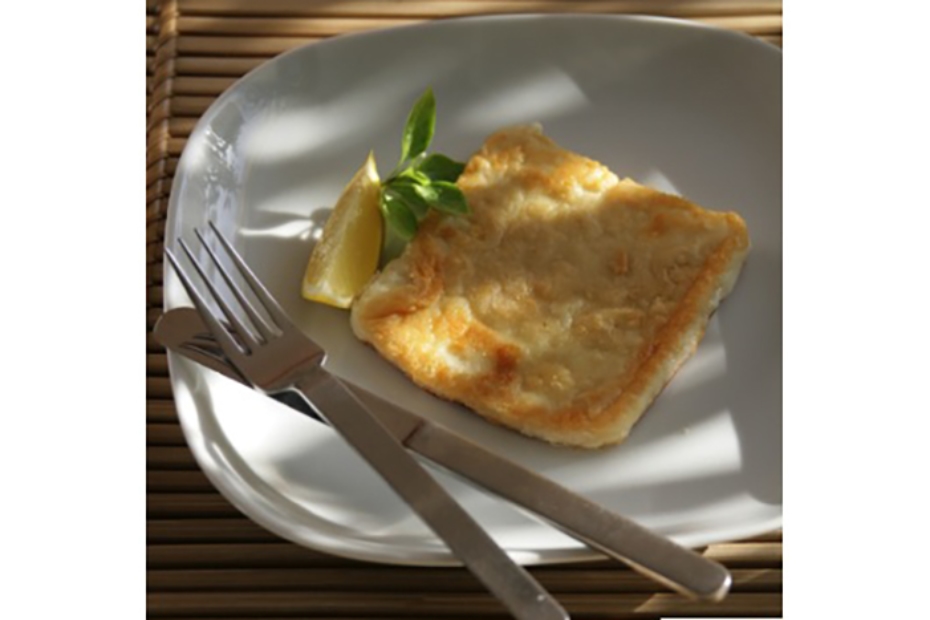 Classic saganaki
---
Saganaki, named for the two-handled pan that was part of the kitchen panoply of every Greek from Asia Minor, made its way into Greece proper with their arrival in 1922. Now, it's the poster boy for Greek meze. Who can resist melted cheese... For those of you used to seeing this flambeed, feel free to do it! Just pull the skillet off the stove and keep away from your face. Add a shot of Metaxa brandy, ouzo, or another liqueur of your choosing and light. As soon as the alcohol burns off, serve.
Ingredients
½

lb./ 225 g Kefalotyri or any hard

yellow cheese

All-purpose flour

as needed

Pepper

to taste

¼

cup

unsalted butter or extra-virgin Greek olive oil or butter

1

lemon

cut into 6 wedges
Instructions
1. Cut cheese into wedges about 7.5 cm (3 inches) long and 1.5 – 2 cm (1/2 – ¾ inch) thick. Run each piece under the tap, and then pat dry slightly. Dredge cheese lightly in seasoned flour.

2. Heat extra-virgin Greek olive oil or butter in a nonstick skillet, and pan fry the cheese, a few pieces at a time.

3. Flip to cook on the other side. Remove. Serve hot, with lemon wedges.