Usually, people think of meat dishes as the ones that wow, and this is often true – I mean, who wouldn't be impressed by a saucy lamb dish or a hearty beef stew? Even plants get their moment in the sun, starring in a variety of dishes that will leave dinner guests starry-eyed. But to me, few Greek recipes are as elegant as fish!
Greece's coastline stretches over about 8,077 miles, the second largest in Europe, and in part because of this, the culture of seafood has always been strong in Greece. Throughout antiquity, fish was considered a key source of protein and formed a significant part of the local diet – but typically, the fish on the table were smaller (think anchovies and sardines) and often salted or marinated.
But these days, going out for fish is often considered a special occasion, and extravagant grilled fish dishes, garnished simply, can form the centerpiece of the meal! Below, I've included 5 of my favorite greek fish recipes.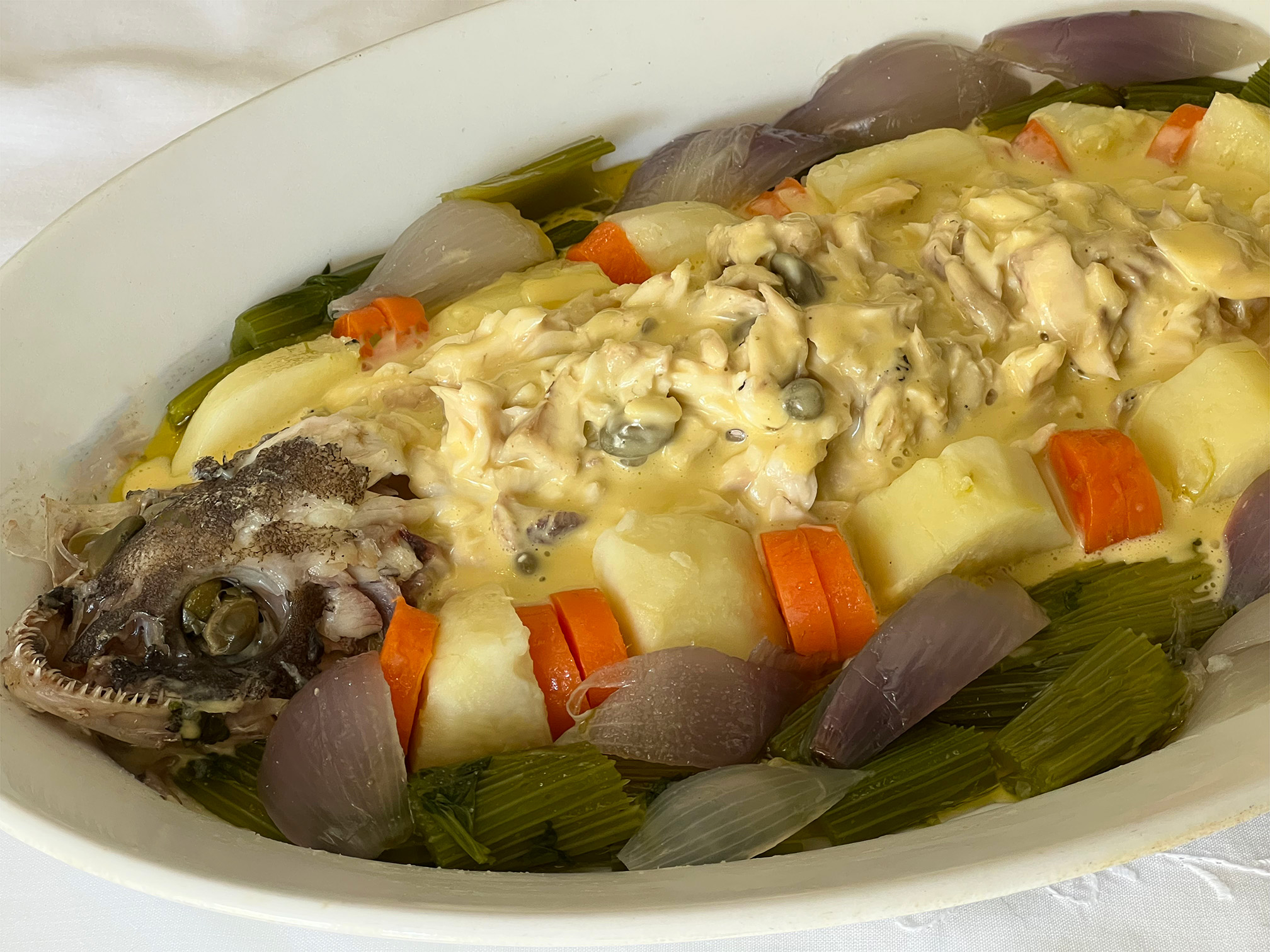 This dish, called "Athenian Mayonnaise", was featured on season 4 of My Greek Table, and it happens to be one of the classics of "bourgeois" Greek cooking. It's a dish that Greek women would bring to the table to serve to company, and during special occasions – and it is a great way to show off one's skill as a cook. When done well, this poached fish recipe is fantastic!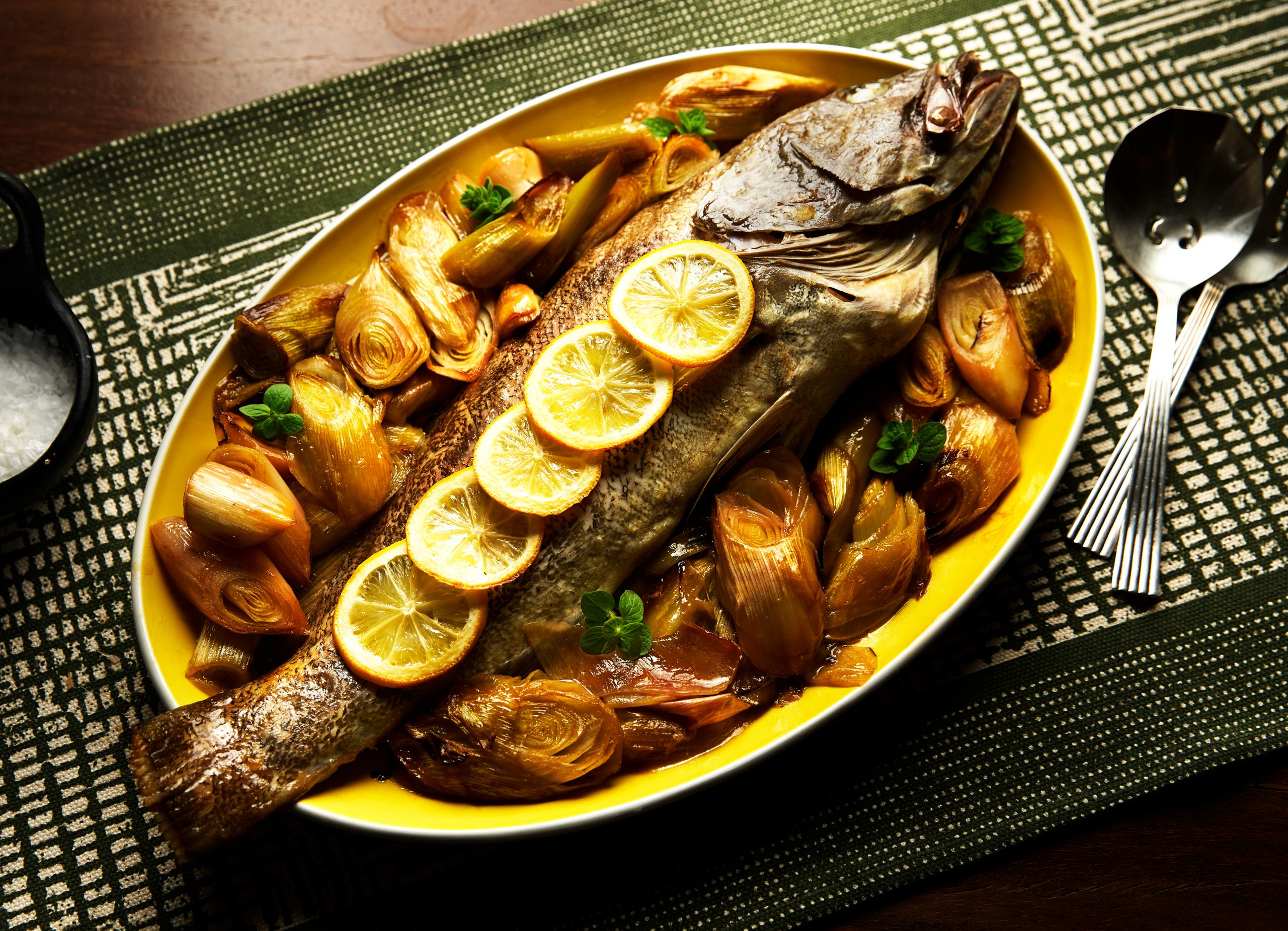 Simple, yet dramatic: that's the perfect way to explain this recipe for whole baked grouper. It is sure to impress, but it's a deceptively easy way to create a gorgeous and delicious centerpiece. It's one of many regional recipes for whole baked fish, and while I use grouper in this recipe, you can use almost any large whole fish. This Greek recipe for fish speaks to the many different preparations beyond grilled fish that one finds all over the country. It is inspired from a traditional recipe for fish from Crete, where vegetables are often cooked with creatures from the sea either in the oven or as stews.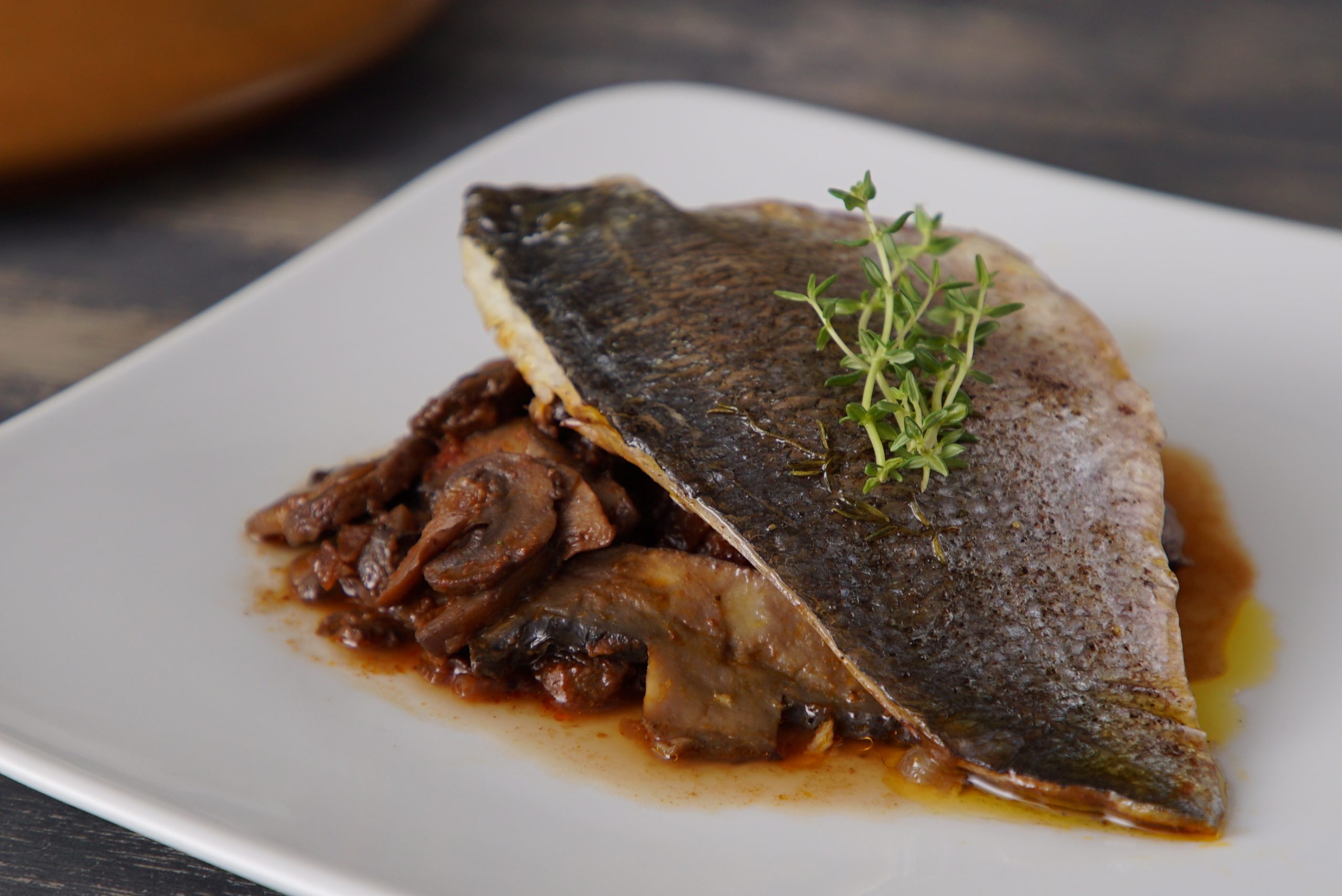 Fish and red wine? Why not, when bridged by the earthy flavors of mushrooms! This recipe, which comes from season 1 of My Greek Table, is an excellent quick meal, elegant, easy, but also impressive.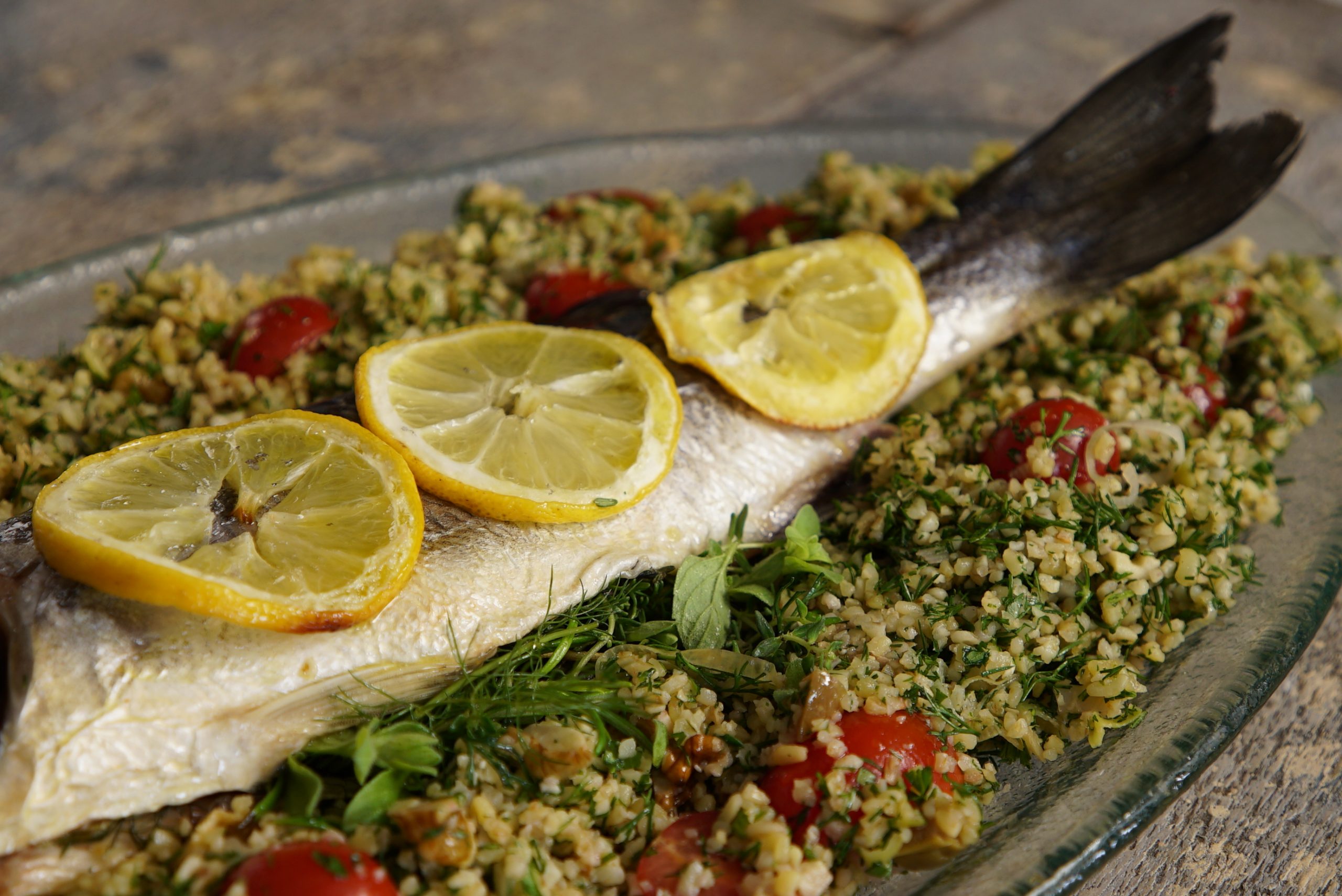 This roasted sea bass recipe is not only sophisticated and simple, but also healthy! It's a wonderfully easy recipe to make for a dinner party, or even just for a weeknight feast. This fish recipe stars some wonderful Greek ingredients, like cherry tomatoes and ouzo; it is also delightfully herby, calling for fresh parsley and dill.

Yet another sea bass recipe makes the list! This time, it is baked with Assyrtico wine and lots of herbs. It'll take you straight to the Greek islands in the summertime! Assyrtico is the bone-dry and full-bodied ancient white wine of Santorini, deliciously mineral thanks to the island's volcanic soil. Santorini capers and caper leaves add to that Greek-island lure.