Slow cooking and the Ikarian way of eating and living are in total harmony for many reasons. For one, in rural communities like this, slow cooking begins in the field, with planting, tending the garden and harvesting in season. But it can also begin at community farmers' markets, taking a slow walk through the market to survey the bounty and choosing what to cook for the week.
This is the time of year I start to embrace hearty bean dishes and one-pot plant-based recipes. There is much to choose from!
Markets, fields, slopes, and gardens are full of all of winter's bounty now: root vegetables, greens, mushrooms, leeks, all the cruciferous vegetables and more. Dried beans, preserved vegetables from summer, and dried herbs are some of the basic components of the Mediterranean diet food list and of slow cooking in the spirit of Ikaria, the Blue-Zone Greek island of longevity where plant-based cooking is rich, varied, seasonal and always delicious.
Ironically, a quick google search of the term slow cooking brought up myriad recipes for meat and for equipment: slow cookers, instapots, crockpots, etc. These all have their value, no doubt, but I am a simple gal and a more traditional cook, so honestly don't need much more than my sturdy old cast-iron or enamel pot, aka a Dutch oven, to cook most things slowly. Indeed, most of the island's – and, indeed Greek — recipes are by their very nature slow-cooked, having evolved over centuries to facilitate the needs of agrarian families, where women not only did the cooking but also tended the fields and took care of their gaggle of kids. Fresh seasonal foods, or preserved foods, such as dried beans, herbs, even dried vegetables that could simmer for hours without much ado, are the perfect sorts of meals for large families and busy cooks. One-pot slow-cooked meals where protein reigns were more likely to be a Sunday feast, and even then not on each and every Sunday.
I wanted to dissect the art of slow-cooking the Greek and Ikarian way, so have come up with a list of tips, which hopefully will enable you to cook without much fuss in a simple pot and to forget about what's simmering for a few hours (or longer) and come back to find a meal that will be food for your soul, comforting, healthy, and delicious.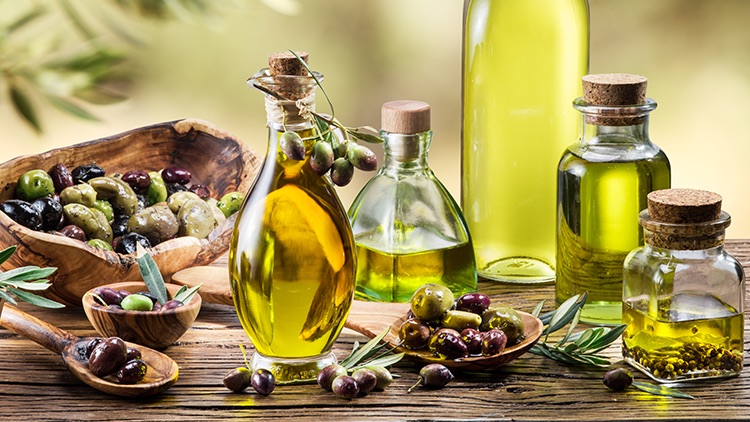 I've learned over the years to heed a little folk wisdom in the vein of Mediterranean eating "Let the only liquid left in the pot be a little olive oil," my husband's grandmother used to tell me. After hours of cooking, say, a pot of beans (or anything else, for that matter), what you should end up with is a dense, unctuous small amount of liquid, which is the olive oil that's been infused with all the flavors of whatever it is you've cooked. It's the best part of the meal, the bread-dippable delicious conduit that carries all the flavor. To use olive oil the Greek and Ikaria way is to use a fair amount, typically at least a half cup and more often than not more, in a pot for four to six people. Olive oil is used to brown or caramelize onions and meats, to coat beans and rice or other grains, and then, later on in the process, as a finishing touch to add texture and softness to the cooked food. You can find a great array of Greek extra virgin olive oils in my shop!

# 2:
Use Onions, Onions, and Onions.
The amount of onions used in so many traditional Mediterranean foods and plant-based dishes prepared in the spirit of Ikaria or just as part of the overall Greek tradition is surprising. A typical one-pot green Mediterranean plant-based dish will start with two or three and sometimes more onions, coarsely or finely chopped and cooked slowly in generous amounts of olive oil until they're the color of amber. The slow cooking, almost as though you're making an onion confit, is what gives so much one-pot plant-based traditional Greek food its delicious underlying sweetness. The softness of the onions is pure comfort and the natural sugars that have a chance to develop make much of this kind of cooking appealing even to kids because it tastes good!
# 3:
Embrace All-Embracing Beans.
My slow-cooked winter menus are a paean to beans and legumes. Giant beans, chickpeas, white beans, black beans, lentils and more slowly simmer on my stovetop and in my oven more than once a week, evincing the vast array of wonderful flavors that make up a plant-based Mediterranean diet. One of my favorite recipes calls for baking chickpeas overnight in a clay pot in a very low oven. Waking up in the morning to that is a gift if ever there was one!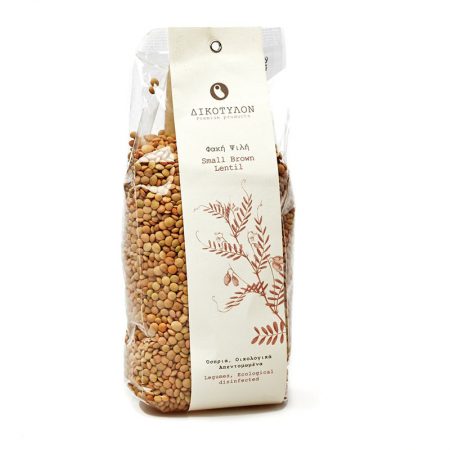 Beans are a great source of plant protein, made complete when you add other things like grains and vegetables to them. So it's no accident that so many Greek and Ikarian recipes for beans also call for adding the likes of chicory, spinach, chard, sorrel, fennel and more to the pot or for mixing in some rice, or trahana, bulgur or tiny pasta. You can find many of these ingredients online here!
When meat was really rare a couple of generations ago, cooks would add small bits of goat or pork to a pot of beans for flavor and added protein. Use beans as a blank palette, and marry them with almost anything. If you're making any sort of bean stew or soup, you can puree a handful and add them back to the pot. Doing this will make whatever you're cooking thick and hearty, perfect for a January evening.
If you're interested in more plant-based Greek, Ikarian and Mediterranean diet cooking, join my premium recipe club, The Ikaria Diet – A Chef's Guide to Happiness & Longevity!