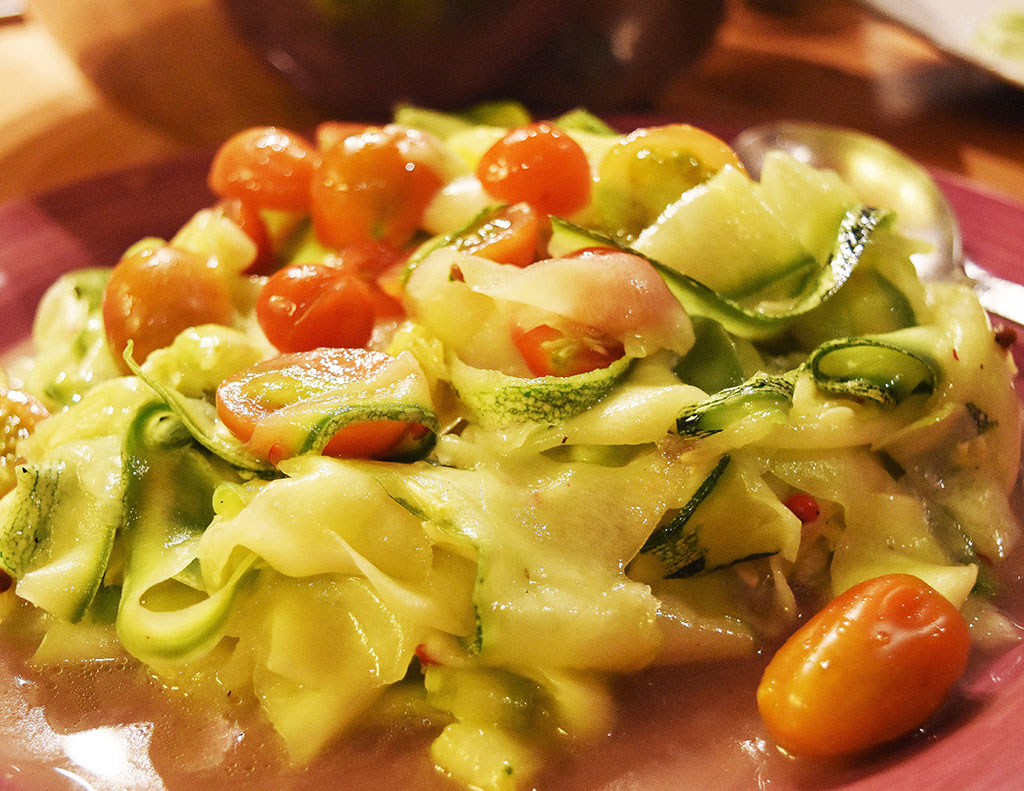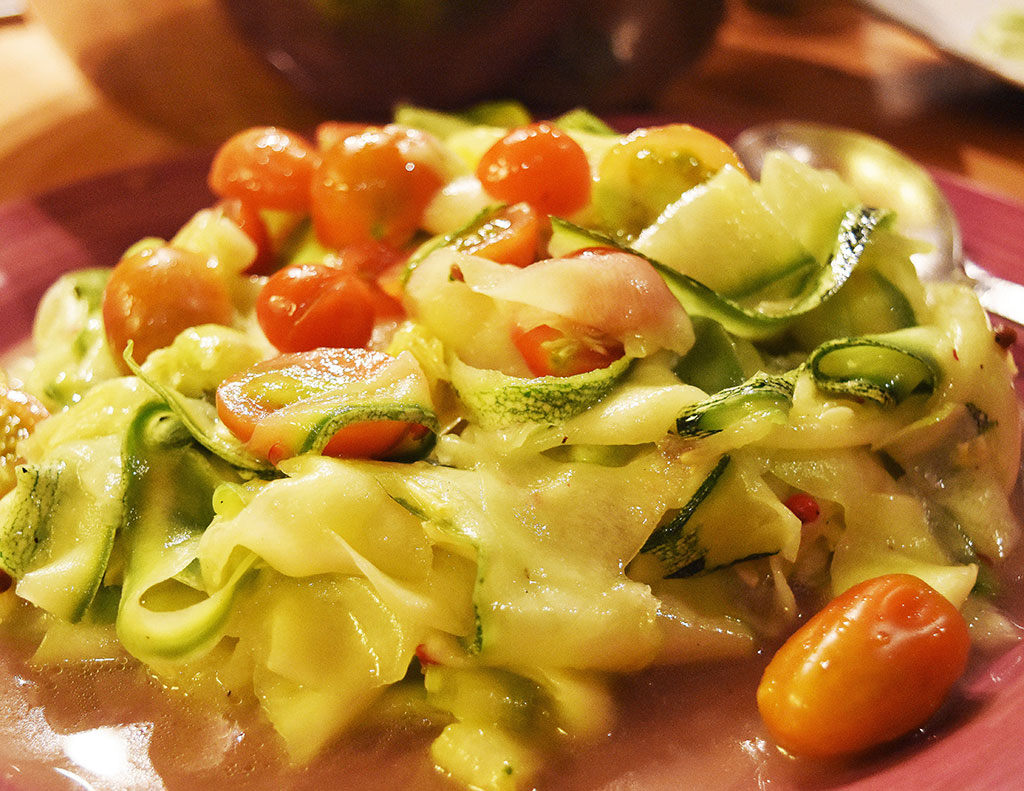 Shaved Raw Zucchini Salad with Mastiha-Lemon Vinaigrette
2016-08-11 16:17:48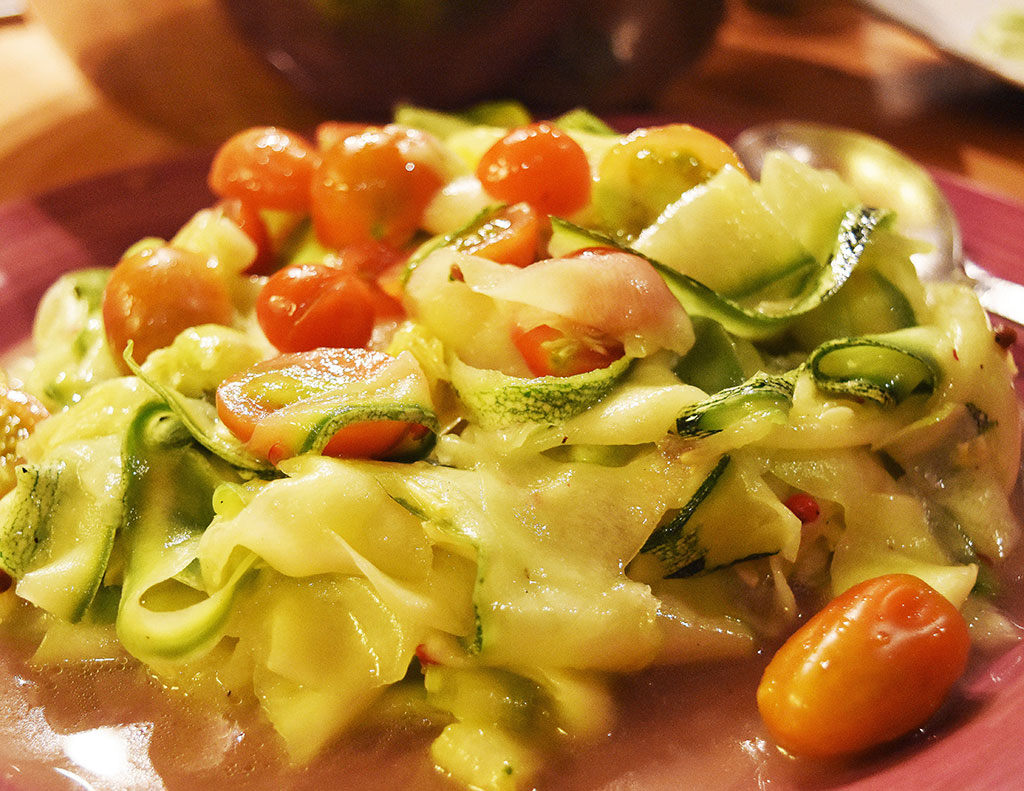 Serves 6
One of my favorite things to eat in the summer is raw zucchini salad. It's so easy and so elegant. Just shave the zucchini and toss with herbs, tomatoes and a great Greek vinaigrette with excellent Greek olive oil and Greek mustard and a pinch of mastiha. To find them,
click here
.
Ingredients
2 pounds / I kilo zucchini
1 ½ cups cherry or teardrop tomatoes, halved lengthwise
1 tablespoon Greek mustard or other mustard
1 teaspoon mastiha crystals
½ teaspoon salt
3 tablespoons fresh, strained lemon juice
1 tablespoon chopped fresh thyme
1 tablespoon chopped fresh mint or basil
½ cup extra virgin Greek olive oil
Pepper and additional salt to taste
Instructions
Trim the root and stem end from the zucchini and discard.
Using a vegetable peeler, shave the zucchini into strips until nothing but the seed bed is left, which you should discard.
Place the zucchini and tomatoes in a serving bowl.
Using a mortar and pestle, pulverize the mastiha crystals and half teaspoon of salt to a fine powder.
Whisk together the lemon juice, mustard, olive oil and herbs until emulsified and creamy. Stir in the mastiha-salt mixture. Adjust taste with additional salt. Pour over the zucchini-tomato mixture and toss gently to combine. Serve immediately.
Greek Food - Greek Cooking - Greek Recipes by Diane Kochilas //www.dianekochilas.com/