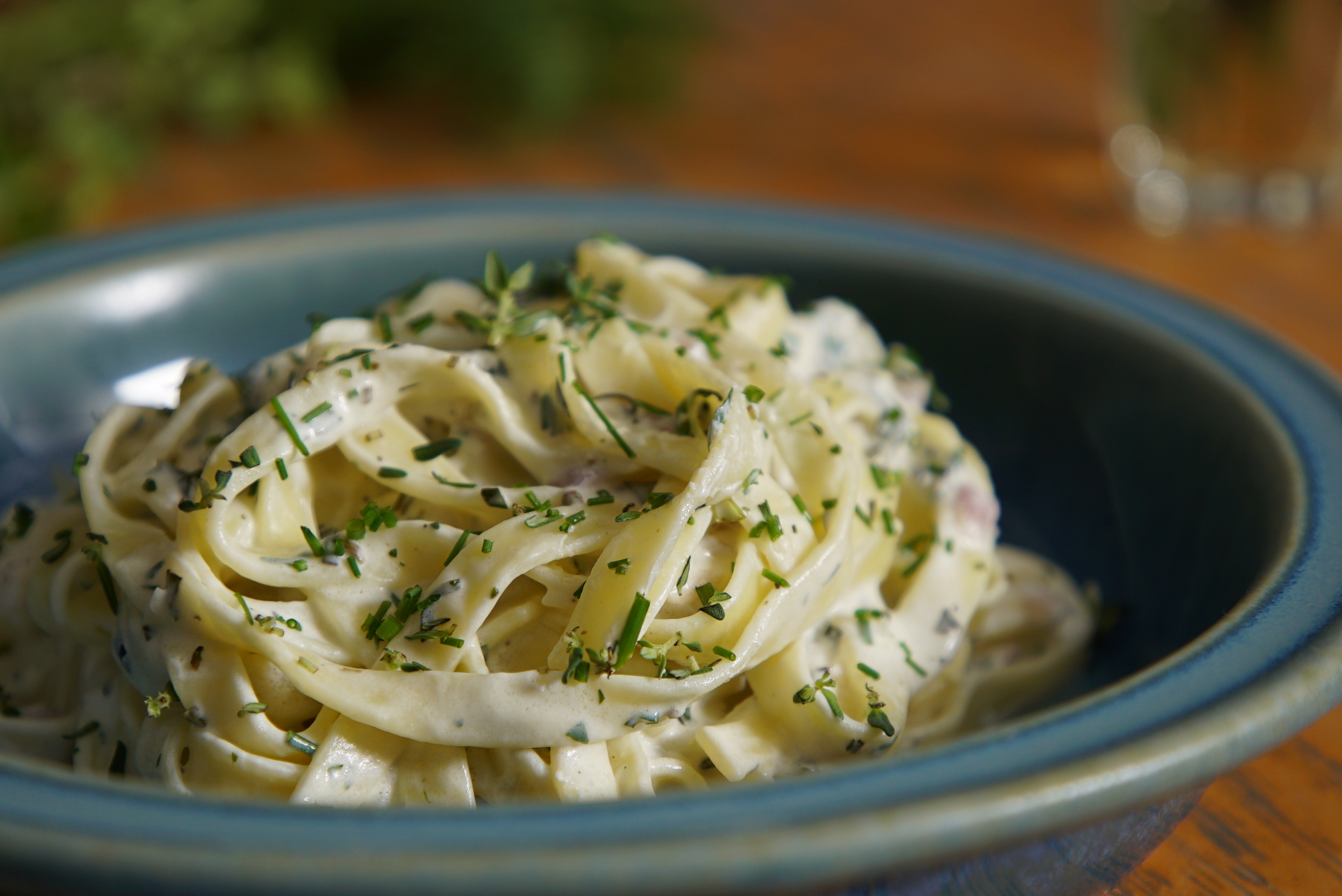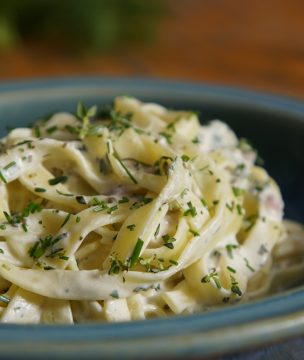 Pasta Tossed with Greek Yogurt and Herbs
2017-09-12 23:30:24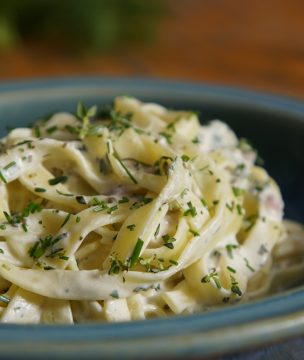 Serves 6
Ingredients
6 tablespoons extra virgin Greek olive oil
1 large red onion, finely chopped
2 garlic cloves, minced
2 cups finely chopped mixed fresh herbs of choice: rosemary, parsley, oregano, marjoram, basil, mint, fennel, thyme)
Salt and black pepper to taste
1 pound Pasta, such as Greek hilopites or fettucine or tagliatele
2 cups Greek yogurt
Grated zest of 1 lemon
Instructions
In a medium skillet heat a tablespoon of olive oil over low heat and cook the onions until soft and golden, about 15 to 20 minutes. Stir in the garlic.
Combine the fresh herbs and onions in a mixing bowl. Season with salt and pepper.
Cook the pasta in boiling salted water and drain, reserving 3 cups of its cooking liquid.
Toss the pasta with the herb-onion mixture, olive oil, and yogurt. Add enough cooking liquid to make the sauce creamy. Stir in the lemon zest and black pepper. Serve hot.
Greek Food - Greek Cooking - Greek Recipes by Diane Kochilas //www.dianekochilas.com/