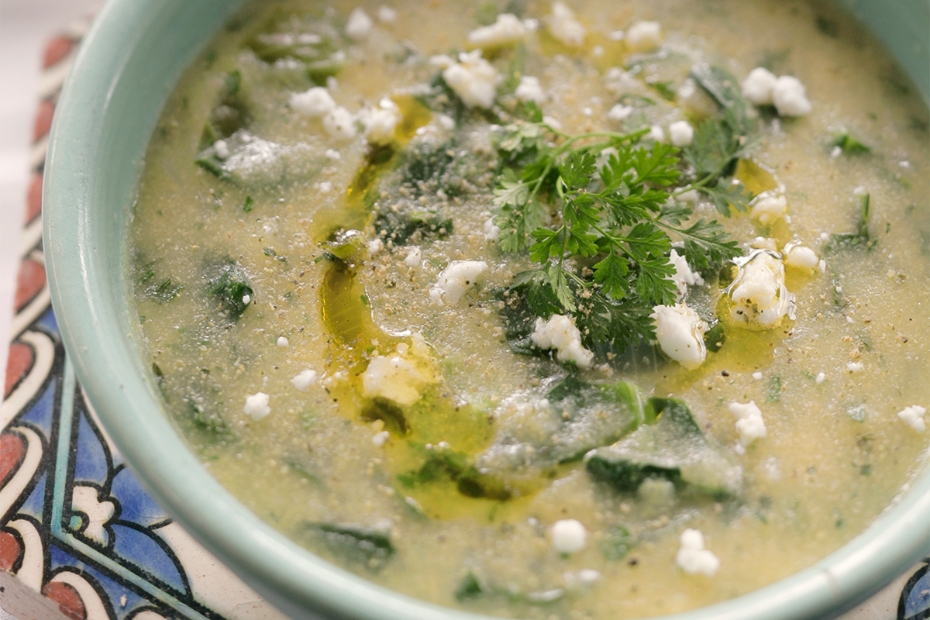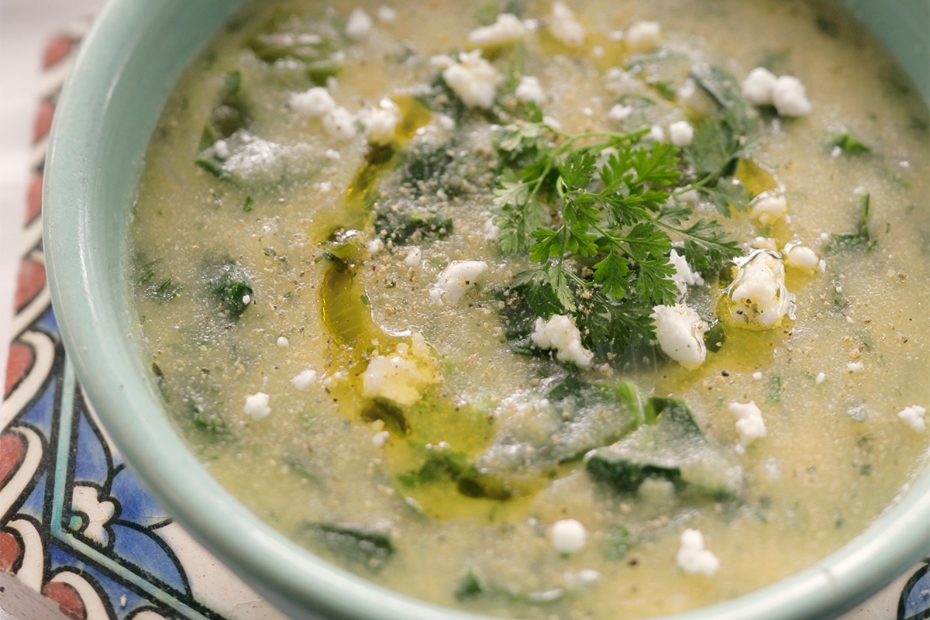 Ikarian Longevity Cornmeal & Greens Soup
2015-11-29 19:22:07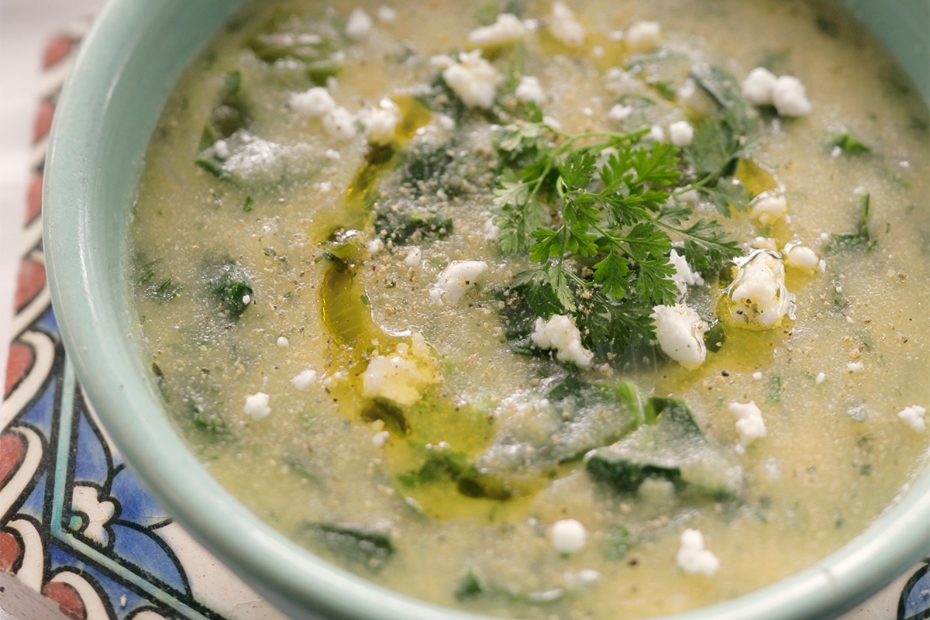 Serves 6
I had been hearing about the use of corn kernels and cornmeal in the Ikarian diet ever since my aunt Mary, who passed away several years ago at the age of 97, mentioned the corn-stuffed cabbage leaves she remembered as a child. This soup is an old recipe and a perfect example of the kind of filling, hearty, plant-based foods that made up the Ikaria longevity diet. Corn was an important part of the diet before the advent of rice and it was one of the major foods of sustenance. It's also quite delicious!
Ingredients
6 cups (or more) water or low-salt vegetable broth
2 red onions, finely chopped
2 garlic cloves, peeled, crushed
1 pound Swiss chard
1 cup polenta (coarse cornmeal)
6 tablespoons extra virgin Greek olive oil
Coarse sea salt or Kosher salt to taste
1 cup coarsely chopped mint leaves
1 cup coarsely chopped chervil
Instructions
Heat 3 tablespoons olive oil in a large, wide soup pot and cook the onions and garlic until wilted, about 5 minutes over medium low heat.
Add the chard to the mixture and stir until wilted.
Add 4 cups of water, bring to a boil, and in a slow steady stream add the cornmeal, stirring vigorously with a wooden spoon all the while. Season to taste with salt and pepper.
Add the remaining water and simmer the soup until thick and creamy, about 30 minutes total. About 5 minutes before removing from heat, add the remaining herbs and, if necessary, additional water or broth to maintain the soup's liquid, creamy consistency. Drizzle in remaining olive oil just before serving.
Notes
Note: You can garnish the soup with a little crumbled goat's milk cheese or Greek feta.
Adapted from Ikaria: Lessons on Food, Life & Longevity from the Greek Island Where People Forget to Die (Rodale)
Greek Food - Greek Cooking - Greek Recipes by Diane Kochilas //www.dianekochilas.com/