I love sharing the food and cooking philosophy of my island, Ikaria. You might even say I'm a little obsessed with the Ikaria diet! Ikaria, an island in the eastern Aegean, has gained global recognition as a Blue Zone and the place, dubbed about a decade ago by the New York Times, where inhabitants regularly forget to die.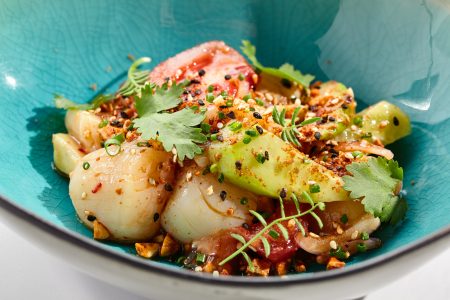 There are some simple reasons as to why the inhabitants of Ikaria live so long, all of which fall into a few categories: geography, culture, lifestyle, outlook, and, crucially, diet. As a daughter of Ikaria, all of these have manifested into a naturally relaxed attitude toward most things in life, especially about food. Indeed, "relax" is the key word in this whole manifesto. Food equals pleasure and cooking is the vehicle for delivering that. In the blue zone diet and way of life more broadly, pleasure is an anti-stress gift!
So because of this background and enduring perspective on food and eating, I've ended up quite organically at what seems to me to be the "right" way to cook and eat: almost all plant-based with occasional (totally guilt-free) meals that include some sustainable meat, fish or dairy.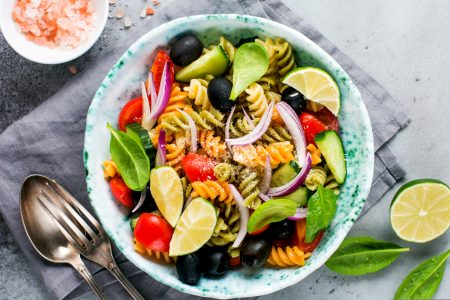 And that's how my premium recipe club The Ikaria Diet was born. It is essentially a Mediterranean diet menu and Mediterranean diet meal plan that anyone, anywhere can recreate. Through this club, you can enjoy a Mediterranean diet breakfast, lunch, or dinner! Not only do I cook according to this diet anywhere and everywhere I go, but I also want to make sure that everybody else can, too. And there's a very simple trick to this: More than cooking skills or fancy equipment, it boils down to this very relaxed mentality and great, plant-based, seasonal Mediterranean diet ingredients that essentially make up the Mediterranean diet pyramid!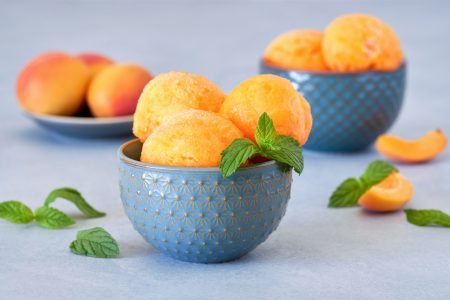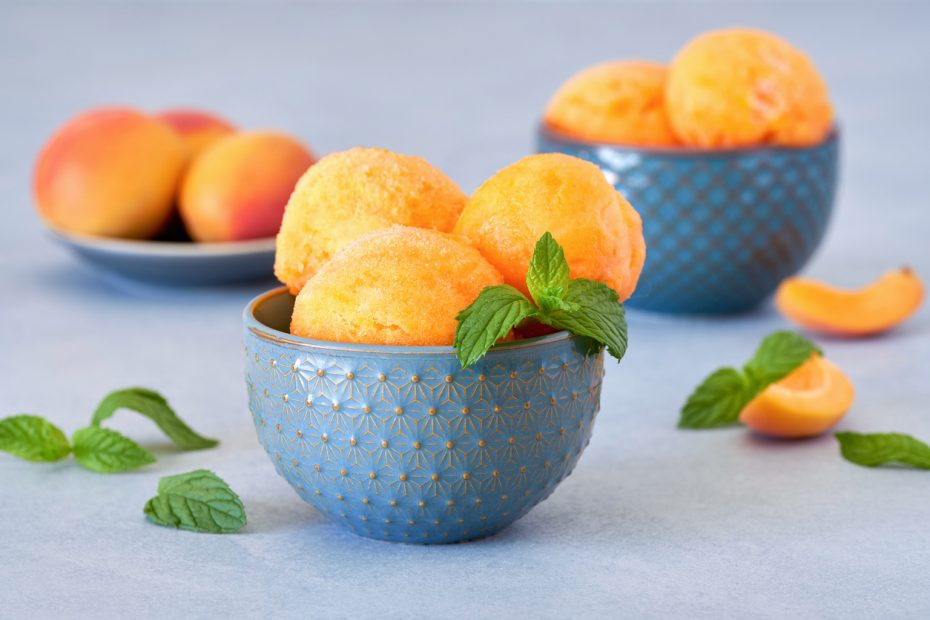 This recipe club is really a loose and loving roadmap and a Mediterranean diet food list for how to make and enjoy food that happens to be almost all plant-based and always natural, but with wiggle room for the occasional indulgence. For instance, there's my Summer Scallop Salad with Microgreens, featuring a seafood that serves as a very good source of omega-3 fatty acids, revered for their anti-inflammatory qualities. You'll have access to other hearty salads like this Brown Rice Salad with Zucchini, Avocado, and Kalamata Olives, or a vegan take on a Greek salad, made with fusilli pasta, lime, basil, and olives. And to satisfy your sweet tooth, there are also desserts like this Apricot Sorbet with a Greek Herbal Tea Infusion.
The recipe club membership is broken down into 3 plan levels, depending on your needs:
Silver: Silver members receive 7 new, exclusive recipes that I develop each week, as well as a 1-time 15% discount at my e-shop!

Gold: 7 new, exclusive recipes and a 1-time 15% discount, in addition to a live chat with Diane once a month.

Platinum: Along with the great perks of Silver and Gold membership, you'll also get a unique half-hour cooking video, streamable on-demand!
These recipes are not available just anywhere! Only members will have access to them, like an exclusive Mediterranean diet cookbook, and you won't want to miss out. Each week you'll receive 7 new recipes – if you are already a member and you try to access a recipe in the future plan, you won't be able to yet. But it will come!
New recipes are available for you every week – we'll notify you by email when they're ready. After that, recipes are available:
By Searching with the recipe name through the search bar on the "My Recipes" section on your Dashboard.

By selecting the Week when this recipe was launched, on the "My Recipes" section on your Dashboard.
Want to learn more? You can contact us by sending an email to [email protected] – we'll be sure to get back to you within 48 hours! Happy cooking!