We have a great group this first week of July — nine great ladies and one gentleman who is an excellent cook himself!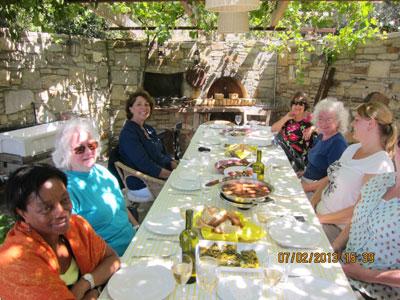 This summer, our seminars focus a lot on the healthy, plant-based cooking of Ikaria and Greece at large. Today, for example, lunch was totally vegetarian. Here's the menu:
– Ikarian black-eyed pea and wild greens stew
– Tomato-Purslane Salad with Lizana's amazing dressing, a combination of grape must molasses (petimezi), lemon juice, and olive oil
– Ikarian Soufico (Layered medley of potatoes, eggplants, peppers, zucchini, and freshly grated tomatoes)
– Two wild greens pies, both filled with amaranth, spinach, onions, squash blossoms, mint, lemon balm, dill, parsley, a little feta, and some fresh oregano. It's an Ikarian classic. But one of our interns has celiac disease, so we showed her how to make the same pie the way Greeks from Epirus do, with a cornmeal crust. Here's a picture: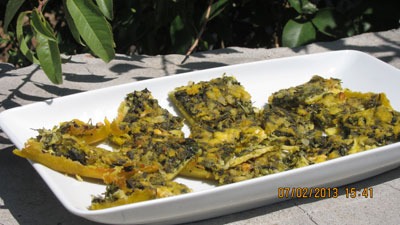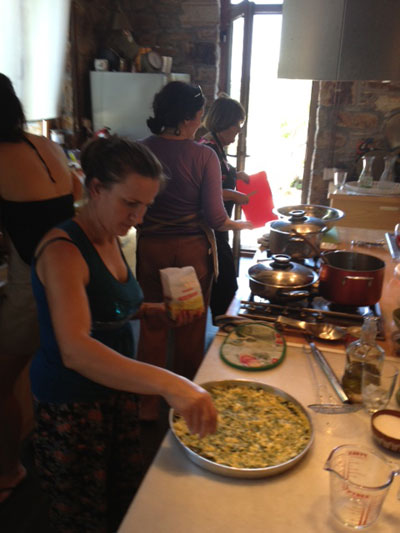 Dessert was a classic halva….
Now, it's off to Mairi-Mairi in Armenistis for our cheese tasting and dinner.