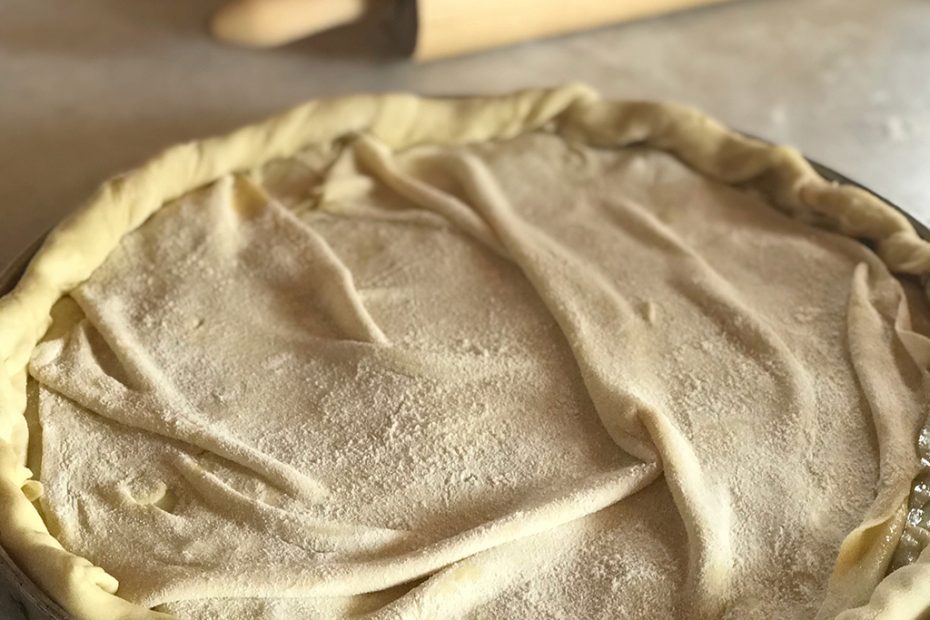 Homemade Phyllo Pastry
---
To make this classic Greek recipe for homemade phyllo pastry is a lot easier than most people think. I devote a class to it and to the wonderful seasonal savory pies that are part of the Ikaria traditions, when I run my seminars on the island. Keep in mind, too, that the variety of savory pies is vast in Greek cooking, with countless regional variations, shapes, and fillings. You can also experiment with flour types, adding a combination of whole wheat and semolina, for example (to add up to the 3 cups stated in the recipe below). The biggest secret to success in making this stellar Mediterranean diet pastry is to use great olive oil and a lot of common sense. It might take a few tries before you feel comfortable and confidant in your abilities, but it's really easy as, well, pie!
Ingredients
3

cups

durum wheat

or semolina, or all-purpose flour, plus more as needed

1/2

cup

extra-virgin Greek olive oil

plus another 1/3 cup to 1/2 cup for brushing the phyllo*

3/4

cup

water

plus more if needed

1

tablespoon

balsamic vinegar

1

tablespoon

ouzo

white wine, grappa, tsipouro or lemon juice
Instructions
Enough for 1 10-inch or 12-inch round pie

In the bowl of a stand mixer outfitted with a dough hook, combine the flour and salt. Next, add the water, olive oil, balsamic vinegar and lemon juice, white wine, ouzo or tsipouro. Mix at low speed to combine, then increase the speed to medium for about 8 – 12 minutes until a very smooth elastic dough forms.

Note: weather and flour conditions will affect your dough, so you will have to use a little common sense and add more flour or a bit more water as needed to achieve the final result, which should be a very pliant, smooth, silky dough that doesn't stick to your hands. You pretty much know that the dough is ready when the sides of the mixing bowl are clean.

Sprinkle flour over it and leave it to rest, covered either with plastic wrap or a kitchen towel, at room temperature for one hour before using. (You may also refrigerate and even freeze the dough in a ziplock bag and use it within a few days' time; make sure you bring it down to room temperature before doing so.)

When rolling out the pastry to make a pie, follow individual directions. Generally, you'll need to cut the dough into 4 or 6 equal size balls and to roll each one out individually on a floured work surface. There is a trick to this, too. Pat the dough ball down on the surface with the palm of your hands to form a round disc, then using the rolling pin roll it out gently but firmly, going clockwise with each new roll, so that the circle opens evenly. When layering the phyllo for a pie, remember to brush the surface of every layer, including the top, with olive oil.
Love savory pies and phyllo specialties? Sign up for my online class "Fearless Phyllo – Homemade!" to learn the secrets of making great, easy pies at home! 
Want to learn more easy, healthy Mediterranean diet recipes? Sign up for my online course "Mastering the Mediterranean!"