For me, food has always been about more than just new flavors and dishes. Really, it's a means of travel and discovering other cultures and destinations through their flavors and culinary heritage. Sometimes that can happen by a simple visit to a restaurant to learn something new about a cuisine you haven't explored before, or it can be much more literal than that!
When My Greek Table sponsor Celestyal Cruises asked me to put together a few menus representative of some of their ports of call in Greece, I jumped at the chance to present the food of my homeland in ways that would be interesting, exciting, and, of course, delicious. Greece is such an amazing gastronomic destination, bursting with the potential for culinary discovery at every turn. This partnership was, truly, a no-brainer!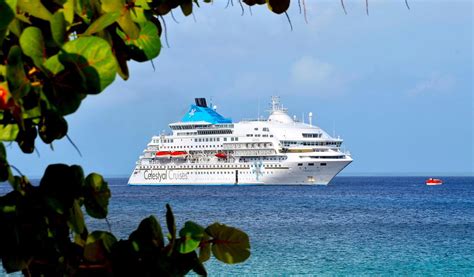 When it came to creating the menu itself, I had a clear goal in mind from the beginning. What I really wanted was to create a tour of Greece that presents some of the authentic flavors of popular culinary destinations and ships' ports of call – like Thessaloniki, Santorini, Mykonos, and Crete – a tour within a tour, in some ways! But the dishes also had to embody my own approach to the Mediterranean diet: plant-forward or vegetarian, as well as gluten-free and/or vegan. This is informed by my Ikarian heritage, a Blue Zone island with impressive longevity statistics, where people seemingly "forget to die."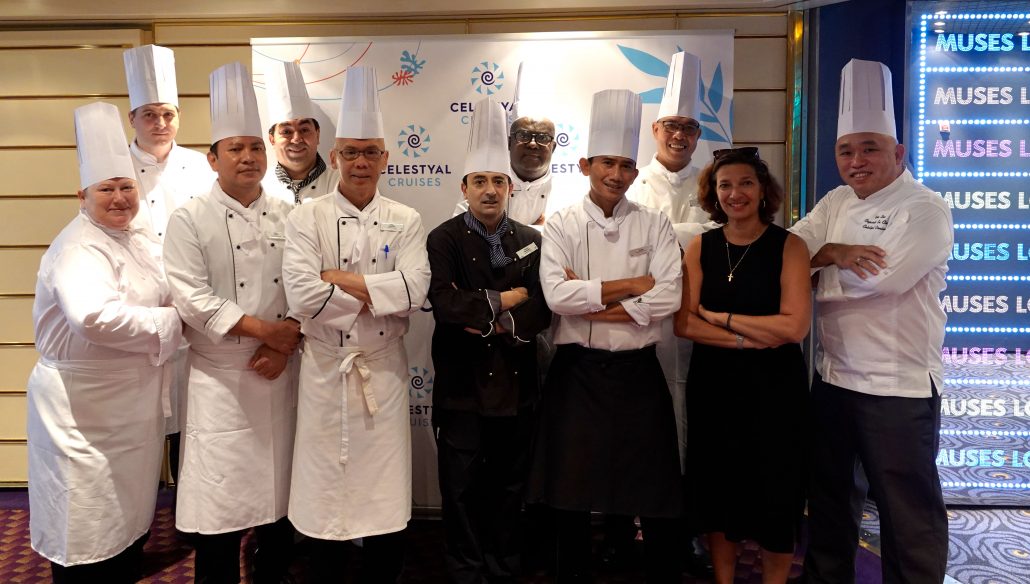 And in order to truly get into the cruise spirit, I boarded the Celestyal Crystal and set sail for various ports of call, working together with Celestyal's well-trained staff to develop the premium "My Greek Table Six-Course Tasting Menu," served at the Aegean restaurant on the Celestyal Olympia, and the Aura restaurant on the Celestyal Crystal. A daily signature dish will also be featured as part of the main dining room's included offering. This brand-new menu is all 100% Greek and delicious, drawing on the cuisine's rich history and regional specialties, as well as its naturally healthy properties. And naturally, each course will be paired with a Greek wine from the ports where Celestyal stops!
My exciting partnership with Celestyal has already been picked up in several outlets, including Seatrade Cruise News, The National Herald, All Things Cruise, and Tidewater Family – I am definitely thrilled to be sharing the news about how delicious and healthy the Greek diet really is!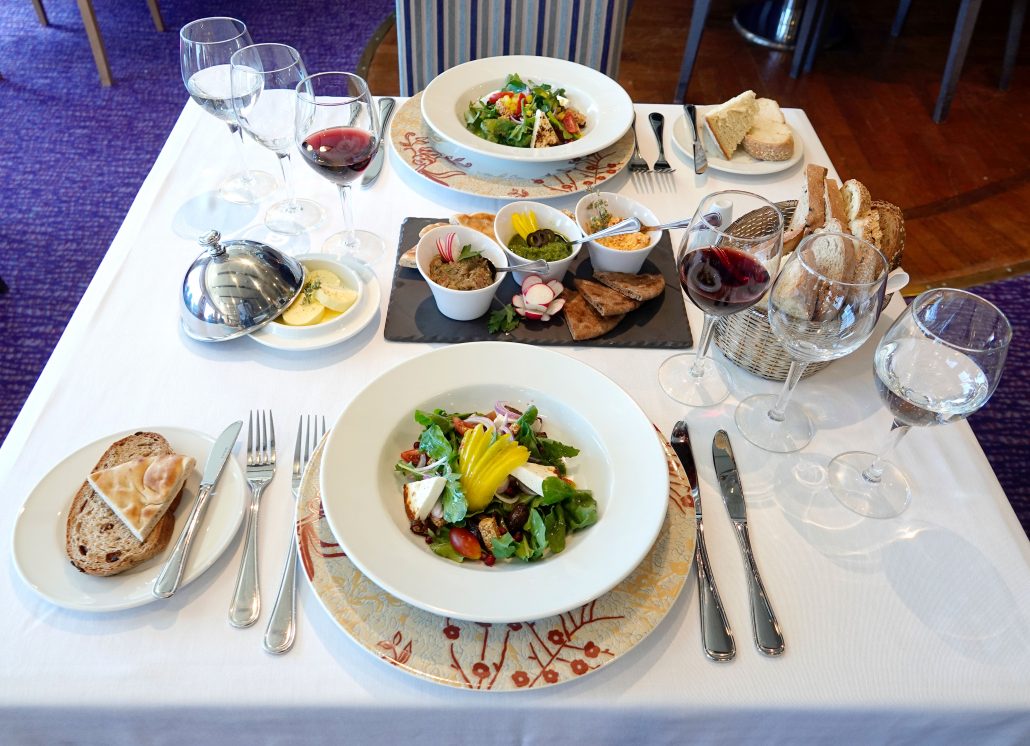 My tasting menu kicks off with an array of classic Greek dips, including maintanosalata from Syros, which is made with pesto, capers, and herbs, the roasted tomato kopanisti, and smoked eggplant caviar. These are all served with freshly-baked pita and sesame-encrusted simit bread, for maximum dipping possibilities!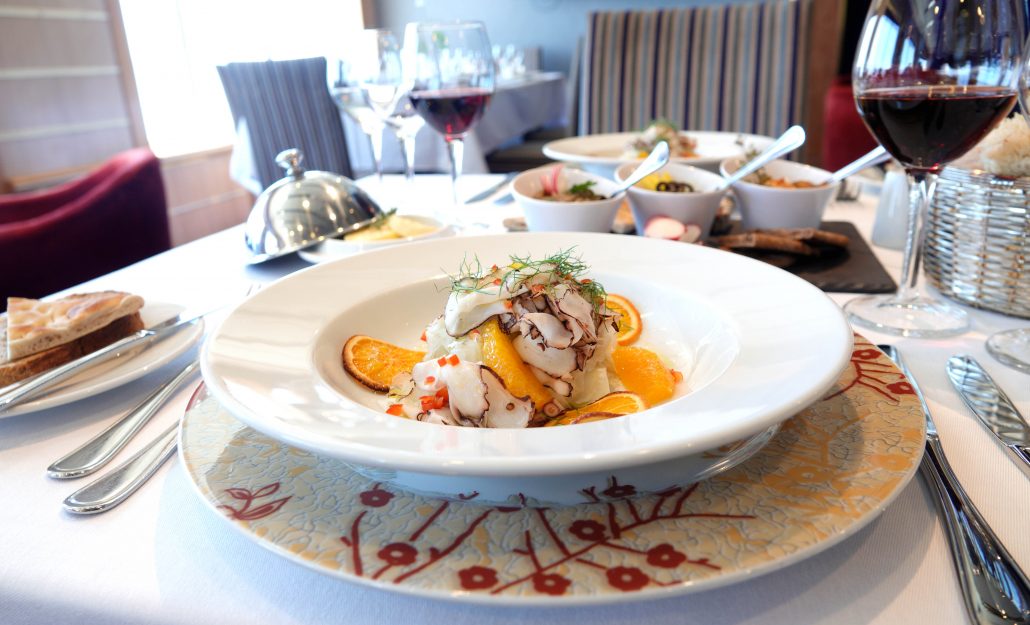 Next, you'll move on to an octopus carpaccio, which comes from the beautiful island of Crete, then the second course, the Aegean fisherman's saffron avgolemono soup. The third course features an Aegean lobster escallop boiled or grilled, served alongside ouzo-scented golden rice and a side of Kalamata olive mayonnaise with Greek yogurt.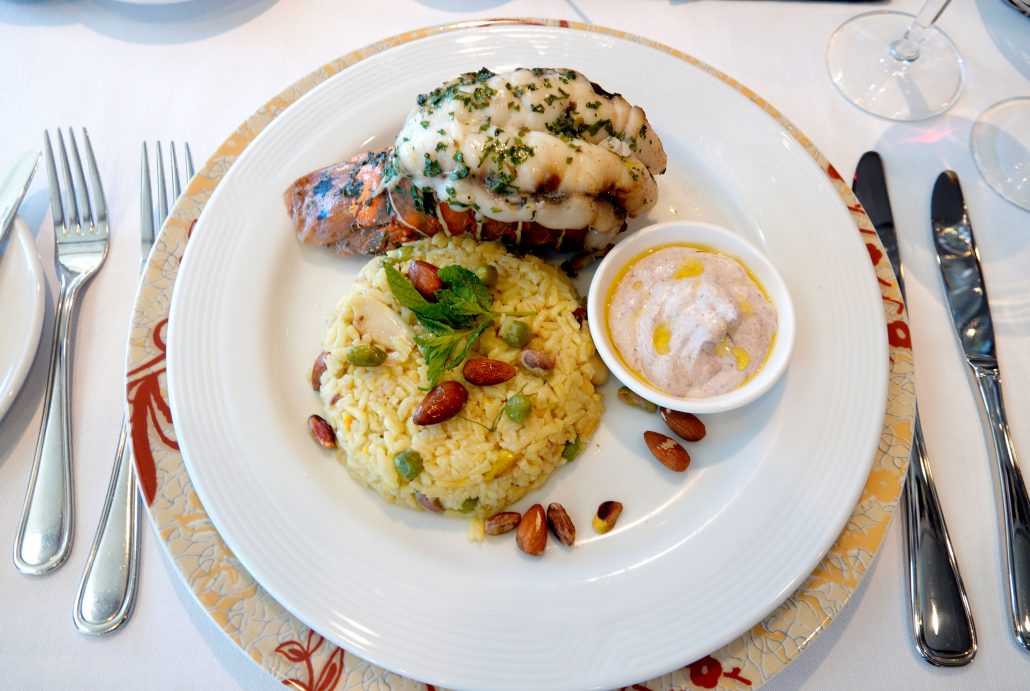 Then, we have the intermezzo course, a zucchini pappardelle with marinated tomatoes, mint, and pine nuts. The fourth course stars a Kalogeros terrine, made up of sliced beef loin, sheep's milk cheese, and tomatoes, alongside oven-fried potatoes from Naxos. Next up, an arugula, red onion, grilled manouri cheese and pasteli crumble salad. All of this will conclude with either a Greek village cheese platter, or a floating Greek island in a wine-dark sea, paired with a Greek digestive and spoon sweet.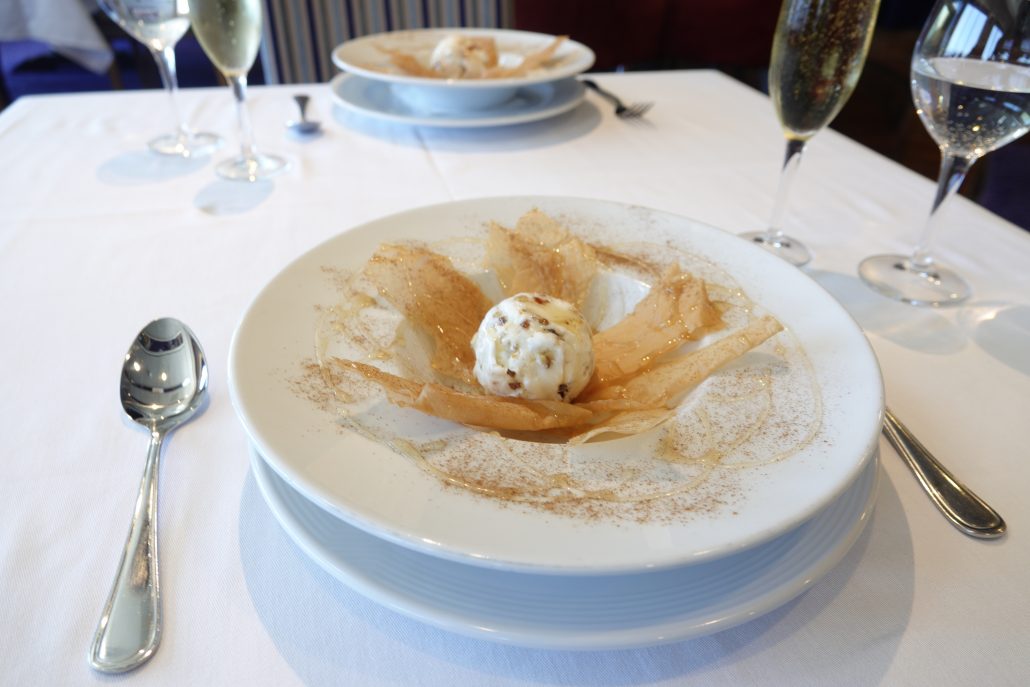 If you want to try something off the tasting menu, I've also developed an Ikarian longevity greens phyllo pie for the Main Dining Room! It's stuffed with seasonal greens, summer squash, carrots, and herbs – the perfect summer cruise dish.
I'm excited to be working with Celestyal, and to be sharing the benefits of Greece's wonderful cuisine with even more people!