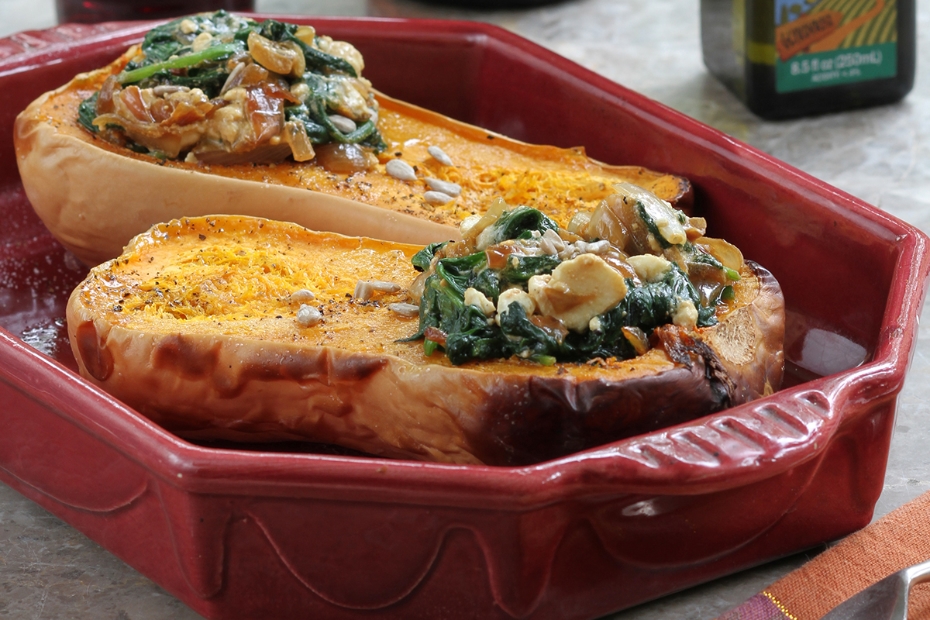 My Greatest Hits with Winter Squashes & Pumpkin!
I love pumpkin as well as every shape, size and color of all winter squashes for that matter. In Greek cuisine, winter squashes have a special place. Left to grow all summer, they are the last of the warm-weather bounty that Nature provides before the Fall and Winter really set in. On Ikaria, most gardeners grow winter squashes and set them aside in cool cellars or sheds to store until needed, thinking of pies both sweet and savory.
Winter squashes are prevalent in many Greek phyllo pies, paired with greens, rice, trahana or bulgur, onions, leeks and more to create  a whole world of season, regional specialties. On Ikaria, we grate pumpkin and combine it in the winter fillings for the island's delicious pitarakia. Pumpkin and winter squashes, go into soups, stews, rice dishes and desserts all over the country. There is even a regional dish for dolmades (stuffed grape leaves, filled with rice and grated winter squash.
With Thanksgiving approaching I wanted to share some of my personal favorites, greatest hits, so to speak, that call for delicious sweet winter squashes. You'll find everything from starters to desserts here, all with a Greek touch. Maybe you'll be inspired to add a little Greek to your Thanksgiving table this year!
If you're looking for an impressive, delicious, healthy snack to serve friends and family as soon as they arrive, these pumpkin-feta bruschetta is perfect! Get creative a grind a little black pepper and drizzle a little Greek honey over the top, too!
I am a lover of all things soupy! Soups are one of my favorite things to cook in the winter, and I usually make a large pot and savor it over days. When Thanksgiving beckons, so do all manner of pumpkin, winter squash, sweet-potato, and carrot soups. Sometimes each vegetable is the star of its own soup pot, and sometimes, as in this recipe below, they come together into something more delicous than the sum of its parts. You can make this a few days ahead and warm it up on Turkey Day!
For anyone who has ever had a Greek stuffed grape leaf, aka dolma, you're probably thinking rice and herbs, or rice and ground lamb or beef for the filling. These yummy, unusual Greek island dolmades have a twist, in that the traditional recipe calls for pumpkin or winter squash. Serve them up with a little Greek yogurt anddrizzle some health-giving Greek extra-virgin olive oil on top!
I couldn't serve forth a collection of favorite pumpkin and winter squash recipes without sharing the following tow, all-time classics by now in  my own kitchen: pumpkin-sweet potato moussaka (vegetarian) and pumpkin pastitsio. Both are winners for Thanksgiving, especially if you're expecting a crowd. The pastitsio can be made a few days ahead, frozen and baked just before serving. The pastistio can easily be made in increments and assembled the day before, baked, and warmed up on Thanksgiving.
Finally, a little nod to tradition…Did you know that  you can make pumpkin pie without canned pumpkin and that it's a lot better! There are countless regional renditions of Greek pumpkin pie. Phyllo and pumpkin go hand in hand, with a comforting, mildly sweet fresh pumpkin filling nicely balanced by the crispy texture of commercial phyllo. Sprinkle with confectioner's sugar and cinnamon before serving.