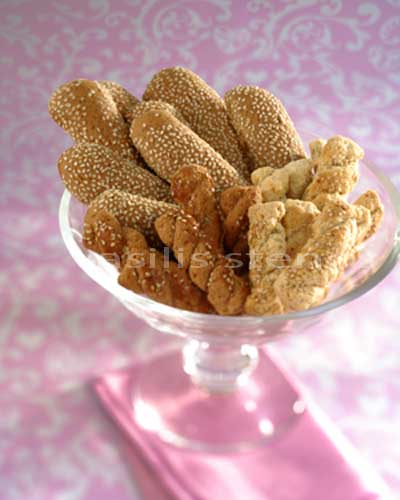 The most cliché image that comes to mind with Easter in Greece is that of a whole lamb on a spit, roasted to crisp perfection. It is not the only way Greeks enjoy their Pascal lamb, though. The Easter table all over the country mirrors the age-old wisdom of any rural people, that nothing should be wasted, and the main foods of Easter are more or less the same all around Greece—lamb or goat, offal, fresh spring cheeses, tender lettuce, artichokes, certain herbs, eggs, and specialty breads and cookies, among other things. But the regional variations on the Easter theme are immense.
Specific recipes have evolved from place to place based on the lay of the land, on the local flora, on the origins and history of local populations. Easter, of course, is also a celebration of spring, of rebirth, both literally and figuratively, and many of the foods that are associated with the holiday symbolize that renaissance.
After 40 days of strict fasting—as is dictated by the Greek Orthodox church (but rarely followed by the general population any longer)—the Easter feast has to begin slowly, with a light meal after the midnight liturgy on Saturday night. The fast is generally broken with mageiritsa, an offal-based soup flavored with avgolemono sauce. Tsoureki, the fluffy, egg-laden Easter bread, is also on the table, as is a lettuce and dill salad and a bowl of red dyed eggs. Greeks have a custom when it comes to the eggs: they crack them one-to-one. Whose ever egg remains in tact supposedly has good luck in the ensuing year.
In some parts of the country, the Easter fast is broken not with a soup but with some other offal dish, such as the tsilikourtha, or  sautéed lamb's liver, which is the specialty on Corfu.