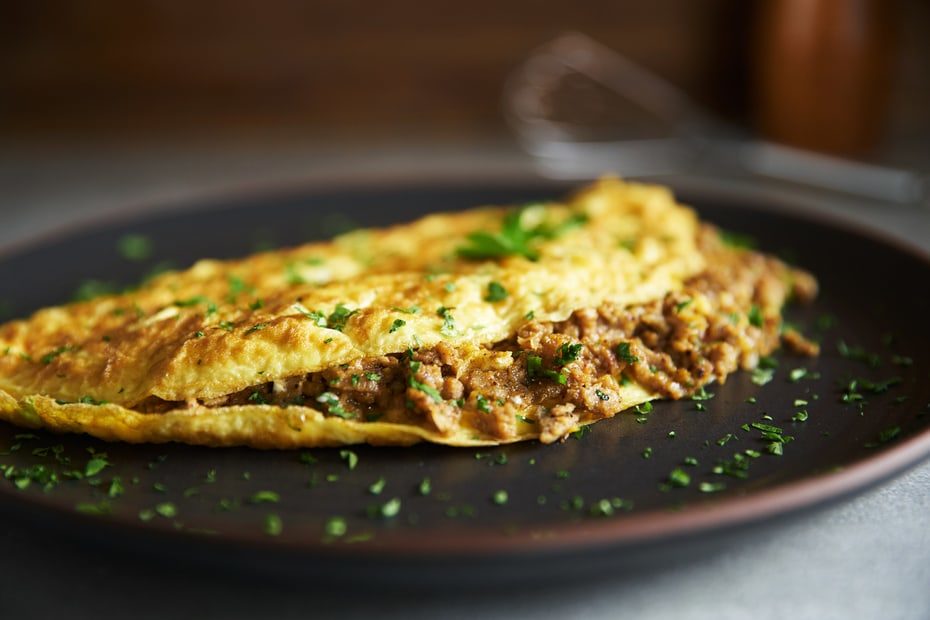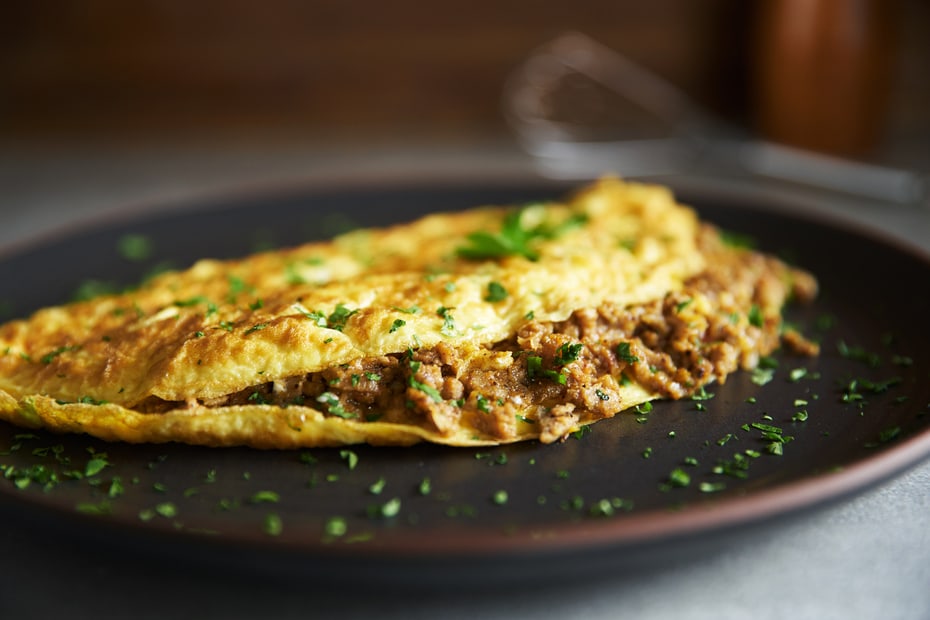 Avgokalamoura - Ground Meat Omelet
---
This traditional Aegean island recipe from Chios, for a not-so-classic Greek omelet, is typically made with ground meat that is sauteed in a little extra virgin Greek olive oil and perfumed with aromatic spices. I've improvised here, using instead a ready-carved gyro meat that is available in the United States and produced by My Greek Table sponsor Grecian Delights.
Ingredients
For the filling
1/4

cup

extra virgin greek olive oil

1

medium onion

minced

2

cups

chopped ready carve gyro meat or ½ pound ground beef

1

large firm

ripe tomato, grated, or 1/2 cup chopped canned tomatoes

1

small cinnamon stick or 1 scant teaspoon cinnamon powder

½

teaspoon

ground allspice
For the omelets
4

large eggs

6

tablespoons

water

1

scant tablespoon all-purpose flour

1

tablespoon

olive oil or unsalted butter

or as needed

Chopped parsley for garnish
Instructions
Make the ground meat filling: Heat the olive oil in a medium skillet over medium heat and cook the onion, stirring, until softened, 7 to 8 minutes. If using ready carve meat, chop it. Add either the chopped ready carve or ground meat, if using instead, to the onion. Add the tomato and spices, season with salt and pepper, and cook the mixture over low heat, covered, until the meat has absorbed all the pan juices, about 7 minutes for the ready-carve, 20 for the ground meat. Remove and let cool slightly.

Beat the eggs well in a small bowl. Combine the water with the flour and stir until smooth. Stir into the eggs. Season with salt.

Have the ground mixture ready and nearby. Heat the olive oil or butter over medium heat in a large nonstick or cast-iron skillet. Pour in half the egg mixture and let it spread to a neat circle.

As soon as the egg begins to set (the top should still be a little wet), place half the filling in the center and, using a spatula, roll up the omelet so that it forms a cylinder. As soon as the egg browns a little on the outside, remove from the skillet and repeat with the remaining egg mixture and filling. As you do this, keep the prepared omelets covered and in a warm oven. Serve immediately.