August 15th is the peak of Greek summer, when all of Greece shuts down. It is the holiday of the Dormition of the Virgin Mary, but despite the sobriety of the day, it's also one of the most festive, with panygyria (feasts of food and dancing) everywhere. Especially on Ikaria, which is home to what some say is the largest panygyri in the entire Aegean, at Langada.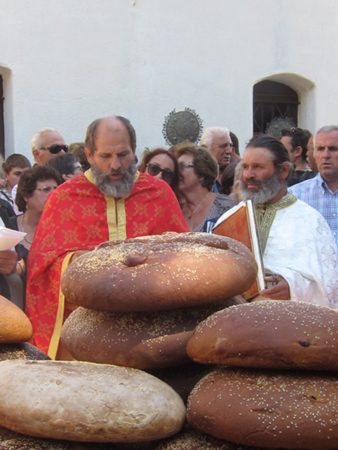 On the north side of Ikaria, where we are from, the day starts with a morning visit to the Mounde Monastery, for a religious service and a general gathering of almost everyone in the surrounding villages. Women bake artos, or holy bread (pictured above), and bring it as an offering. Artos is generally a little sweet. After the liturgy, volunteers at Mounde make loukoumades, delicious dough puffs drenched in local honey. Many people bring offerings of olive oil, pictured below, as offerings too. Olive oil is a salve for many things, it's a culinary icon of the Greek kitchen, of course, but it also a deeply-rooted part of cultural and religious rituals.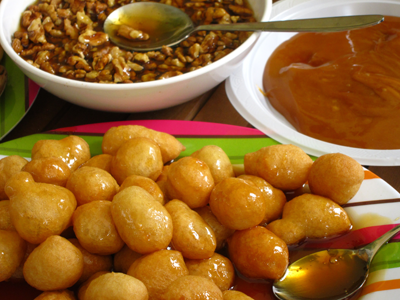 But for us, like for many others, the day's activities center around going to one of the many panygyria. Last year, we went to a small community called Camba on the south side, which is one of the earliest settlements on the island.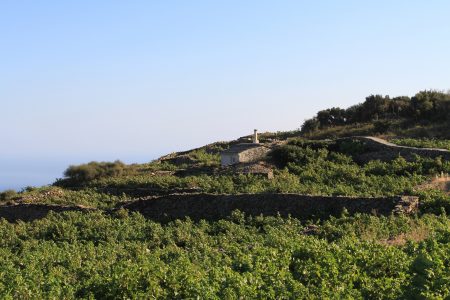 But this year, we will return to he most festive and excessive panygyri, which is no doubt in Langada, another very early settlement on the island, one  hidden from view in a beautiful valley on the mountainous western side.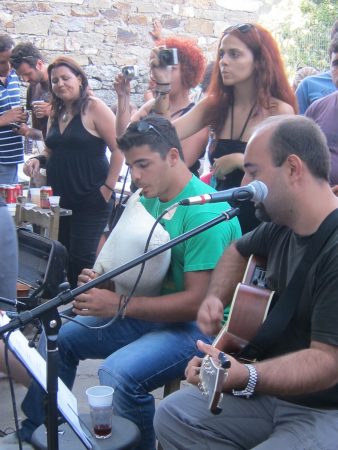 Trying to describe what goes on here or at any of the day's panygyria is difficult. Imagine a rave party, but with traditional Greek music. Imagine a few thousand people, from age 0 to their golden years, partaking in a communal feast of massive proportions, all under the influence of the music, the force of the crowd's energy, the local wine, known for its potency, and the general sense of belonging to something bigger, all together.
Langada draws its fair share of hipsters, too, who come to embrace and partake in the Ikarian sense of shared community and experience. Every year, a young local brings his goatskin bag pipe, callled a tsambouna, and with it plays a deeply resonant kariotiko, the music that goes with the local dance. Hundreds and hundreds of people rise slowly, grasp arms together, and dance in the same rhythm, same steps.
I belong to this place and I feel so fortunate for that. It has enabled me to forge lifetime friendships, to feel a deep sense of roots somewhere, even if I don't live here year-round, and to rest assured, with feasts like this one, that traditions are still alive and well.
Ikaria has been catapulted to fame because of the longevity of its inhabitants. Scientists have descended on the island to study the reasons why. Measuring the effect of this deeply rooted sense of community is all but impossible, but I dare say that in a society where alienation is, well, an alien concept, people are almost motivated to live longer and well.
In my book, Ikaria – Lessons on Food, Life, and Longevity from the Greek Island Where People Forget to Die, I share glimpses of the community, side by side with the foods, mostly plant-based, that the oldest people on Ikaria remember from their formative years. To learn more, order it here.
More to come on this amazing little island soon!