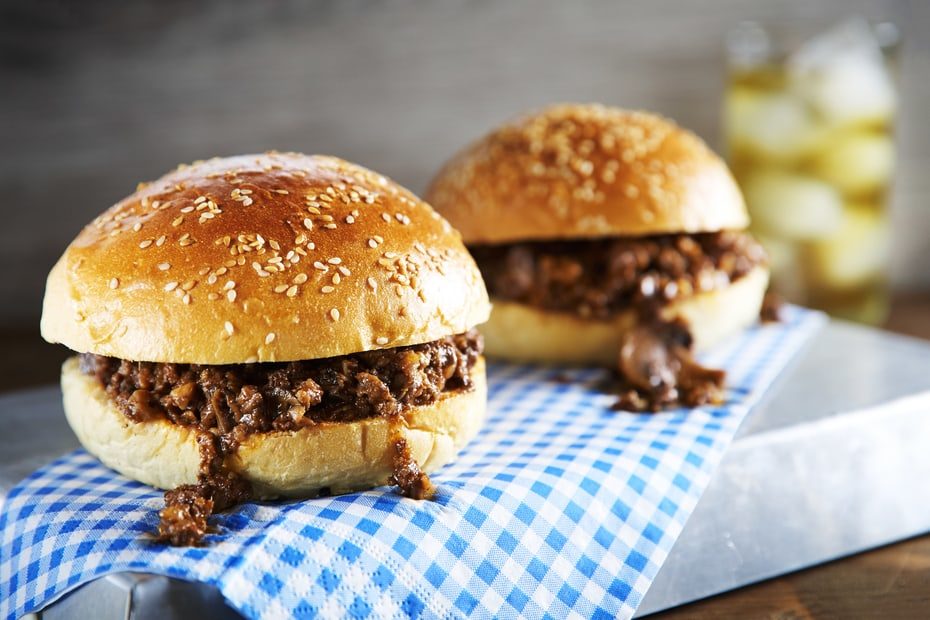 An Athenian Sloppy Yianni
---
This recipe is inspired by the quasi-American culture that once predominated along the coastal towns of the Athenian Riviera, especially fun places like Glyfada, that had some of the best burger and meat joints in greater Athens. It's my homage to that time, a clearly hybrid dish inspired by the classic Sloppy Joe, christened Yianni! It tastes...Greek-American, with a healthy spin, since I work mushrooms into the meat mixture to reduce the amount of red meat needed for this fun, easy dish!
Instructions
In a large deep skillet or wide pot, heat the olive oil over medium heat. Add the onion and cook for about 5 minutes to soften. Reduce the heat to low and cook for 15 to 20 minutes more, until golden. Stir in the garlic.

Add the ground meat to the pan and cook, stirring and breaking it up with a wooden spoon as it cooks, until browned, about 10 minutes. Add the mushrooms, salt and pepper, and stir well to combine.

Add the tomato paste and stir to distribute evenly. Add oregano, petimezi, allspice, cinnamon stick and bay leaves. Pour in the wine and a bit more water as needed. Cook over low heat with lid ajar, stirring every few minutes, until the mixture is dense and almost dry and the meat is thoroughly cooked, 45 to 50 minutes. The mixture should be moist but not runny, so simmer until all the liquid has cooked off and the mixture holds its shape when scooped with a spoon. Taste and season, as desired, with salt and pepper and stir in the oregano.

Lightly toast the baguette pieces or buns. Spoon the meat mixture onto the bottom half of or 6 buns.