Kale is packed with health benefits. It's rich in antioxidants, vitamins C and K, and beta-carotene, along with nutrients that have proven to support eye and heart health. It's also full of important micronutrients and antioxidants – all this together gives kale a reputation as one of the most nutritious leafy greens around!
Below, check out my 5 favorite kale recipes for salads, snacks, and more.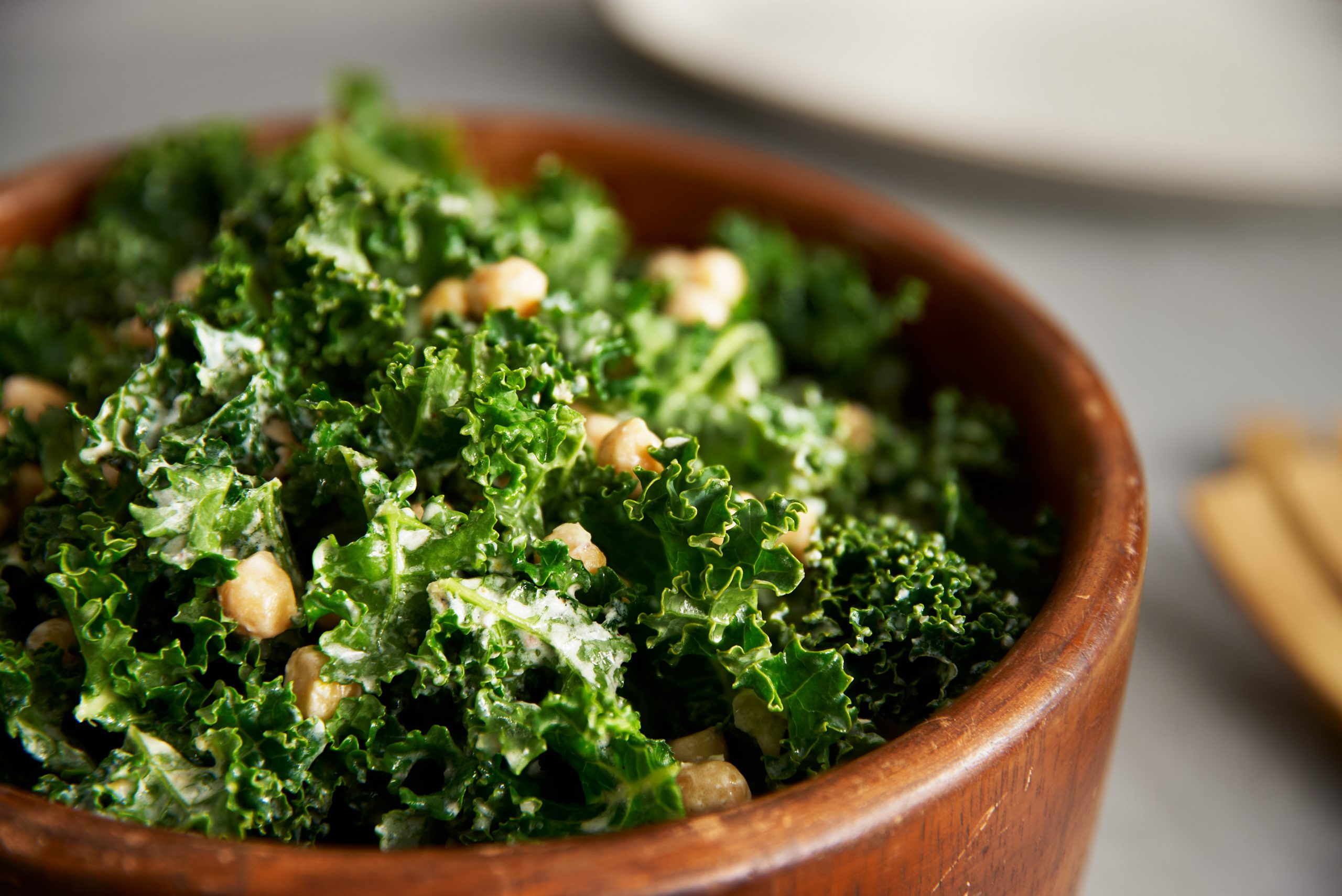 A kale Caesar salad might seem like an odd addition to a Greek menu, but this recipe actually is the perfect combination of classic and contemporary. It stars Mediterranean diet ingredients like chickpeas, extra virgin Greek olive oil, Greek yogurt, sea salt, and garlic, but it brings in some delicious crunchy kale and even some anchovies. It is also the perfect accompaniment to a hearty main course, like Spiced Roasted Chicken with Toasted Orzo.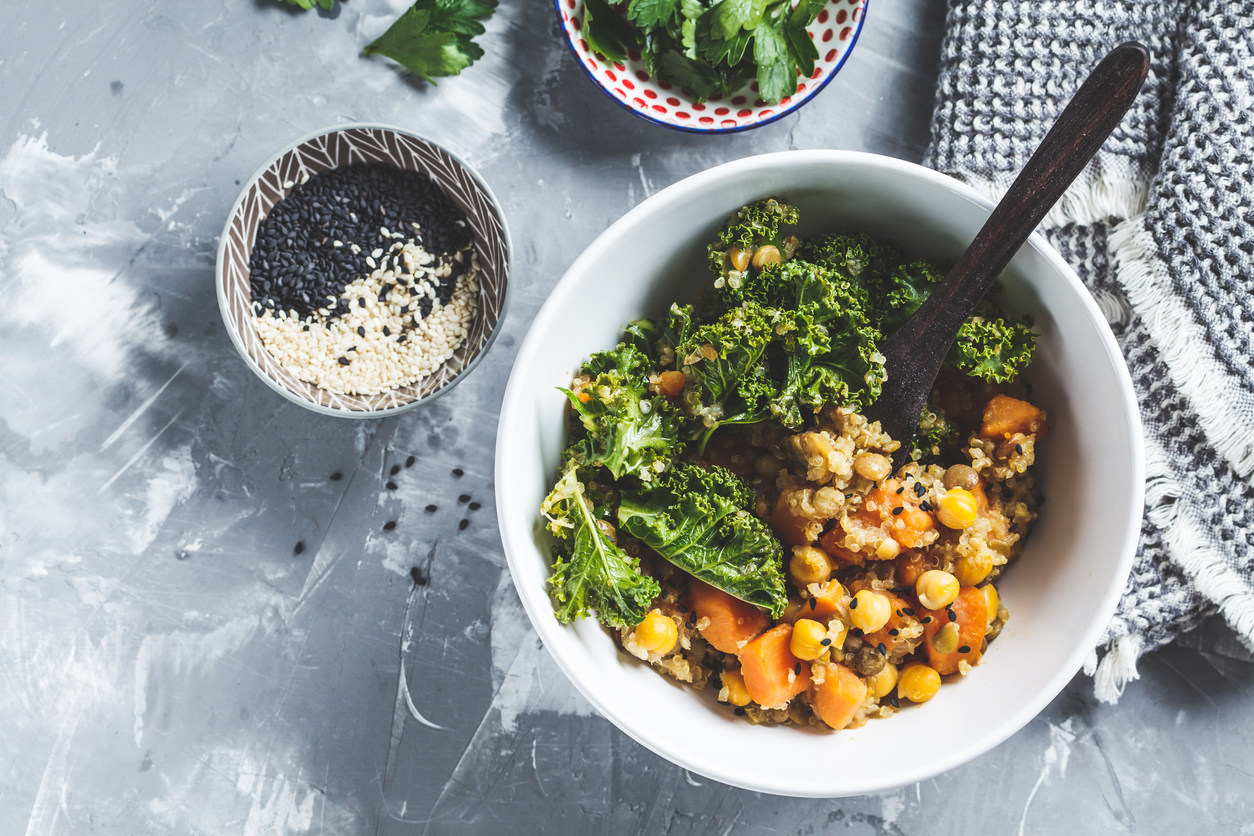 This recipe is proof that there are lots of ways to incorporate kale into your diet, because while I love a good kale salad, I also enjoy finding ways to warm up with it in the wintertime! Here, I combine kale with sweet potatoes and chickpeas, along with a little quinoa and plenty of spices. Letting the kale simmer in a veggie-packed broth makes it soft and flavorful.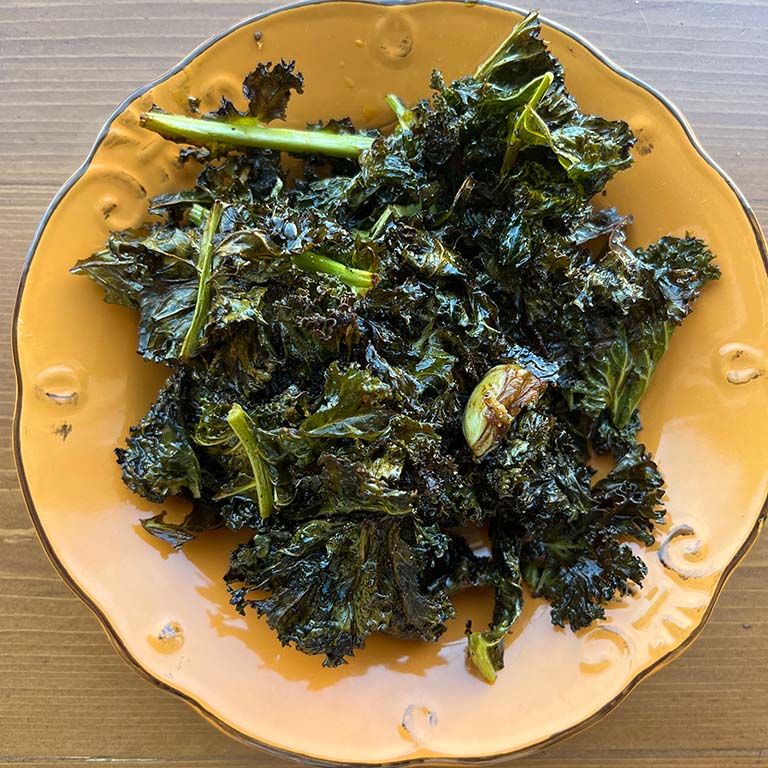 Confession: I love a good bag of kettle-cooked potato chips. I try to avoid them for obvious reasons, but it's hard – sometimes you just want a salty, crunchy snack! This Mediterranean diet snack recipe provides a super healthy, easy-to-make option whenever I feel the hankering for something tangy and crunchy.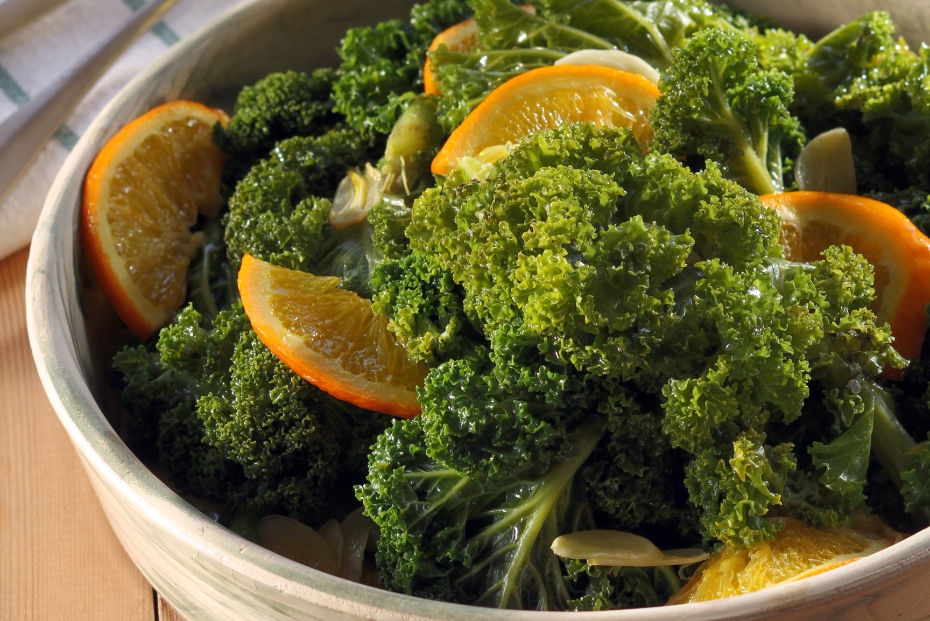 My local farmer's market only just recently started carrying kale, and this was the first recipe I thought to make! It's inspired by a very traditional greens recipe from Mani in the Peloponnese, where spinach and other greens are cooked up with garlic, oranges, and lots of olive oil. Kale works out perfectly as a replacement for spinach in this recipe! This simple kale dish makes a wonderful midday salad or the ideal accompaniment to almost any fish, seafood, or chicken main course.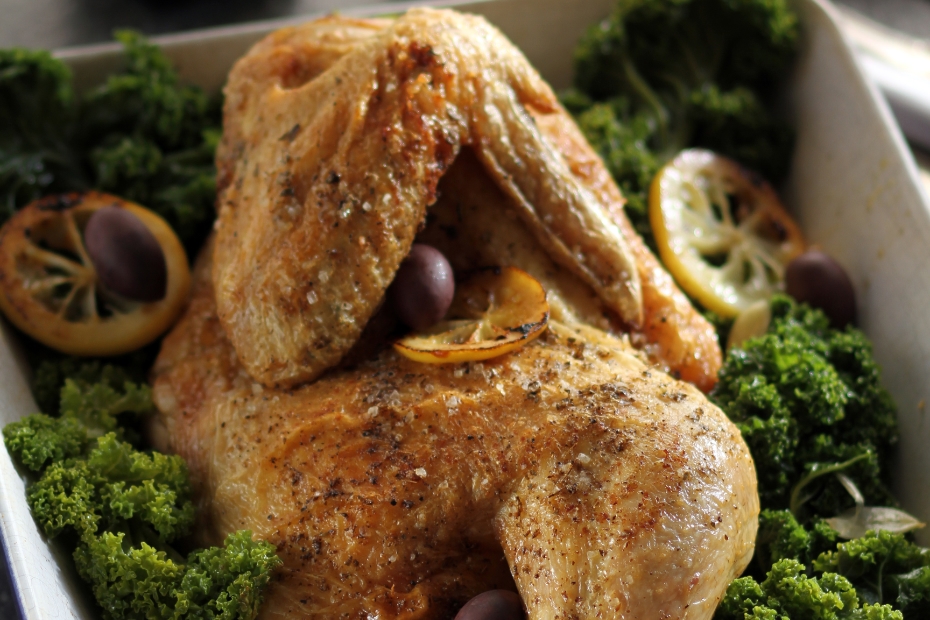 Some kale recipes are just made to steal the show. This roasted chicken, which is lemony, garlicky, and infused with aromatic Greek oregano, sits on a bed of kale and kalamata olives. It's filling and simple, and definitely healthy!