Greek sweet potato recipes offer up a range of delicious dishes from salads to desserts. November is nearly here, and it's time to start thinking of what I want to bring to my Thanksgiving table. My favorite Thanksgiving recipes are always healthy and seasonal, usually plant-based, and, of course, Greek! And these sweet potato recipes fit the bill perfectly (even for dessert).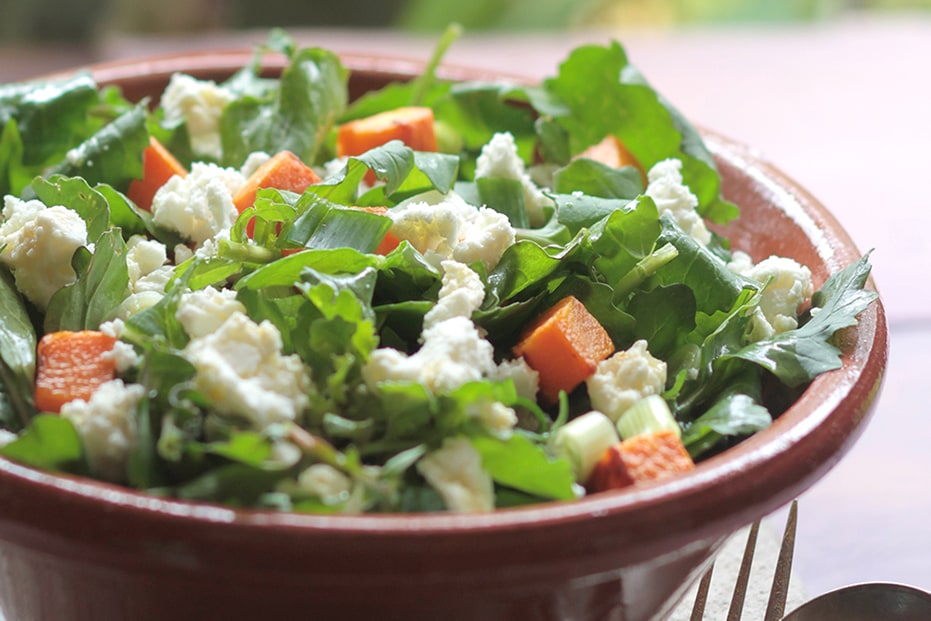 I love a good sweet potato recipe for fall – this tuber tastes great with other vegetables, or alongside meat – even just cooked on its own, it's thoroughly enjoyable! But there are also so many health reasons to enjoy a good sweet potato recipe. They're rich in carotene and minerals, which promote heart and eye health, and they're also rich in antioxidants; consuming them actually helps raise the vitamin A levels in your blood, thus strengthening vision, immunity and other functions.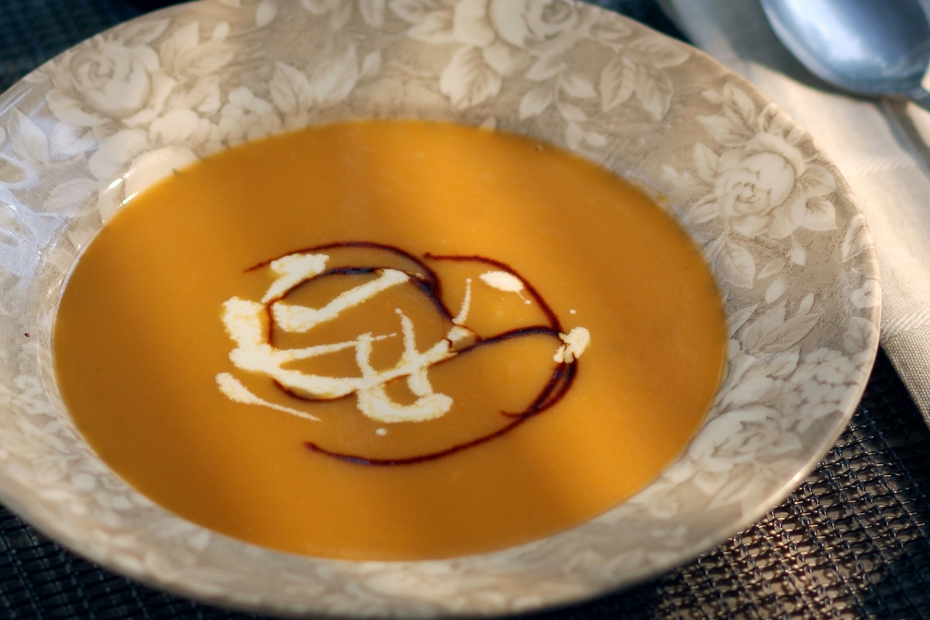 In fact, these health benefits make them a key component to the Ikaria longevity diet too, even though they aren't native to Greece. They start appearing in all kinds of Greek recipes come fall – from salads to soups, and even main dishes and desserts!
If you're looking for a sweet-potato start to a meal, salad is the best choice. My Ikaria Longevity Greek Salad with Sweet Potatoes and Arugula is a special recipe, not just because of the perfect pairing of potatoes with peppery arugula, but also because it highlights the special role sweet potatoes play in the Ikaria longevity diet. Traditionally grown on the south side of the island, they were often eaten as a dessert, but they also make a great addition to salads. This one is a remake of an old, traditional Greek recipe from Ikaria that is surprisingly sophisticated despite its simplicity.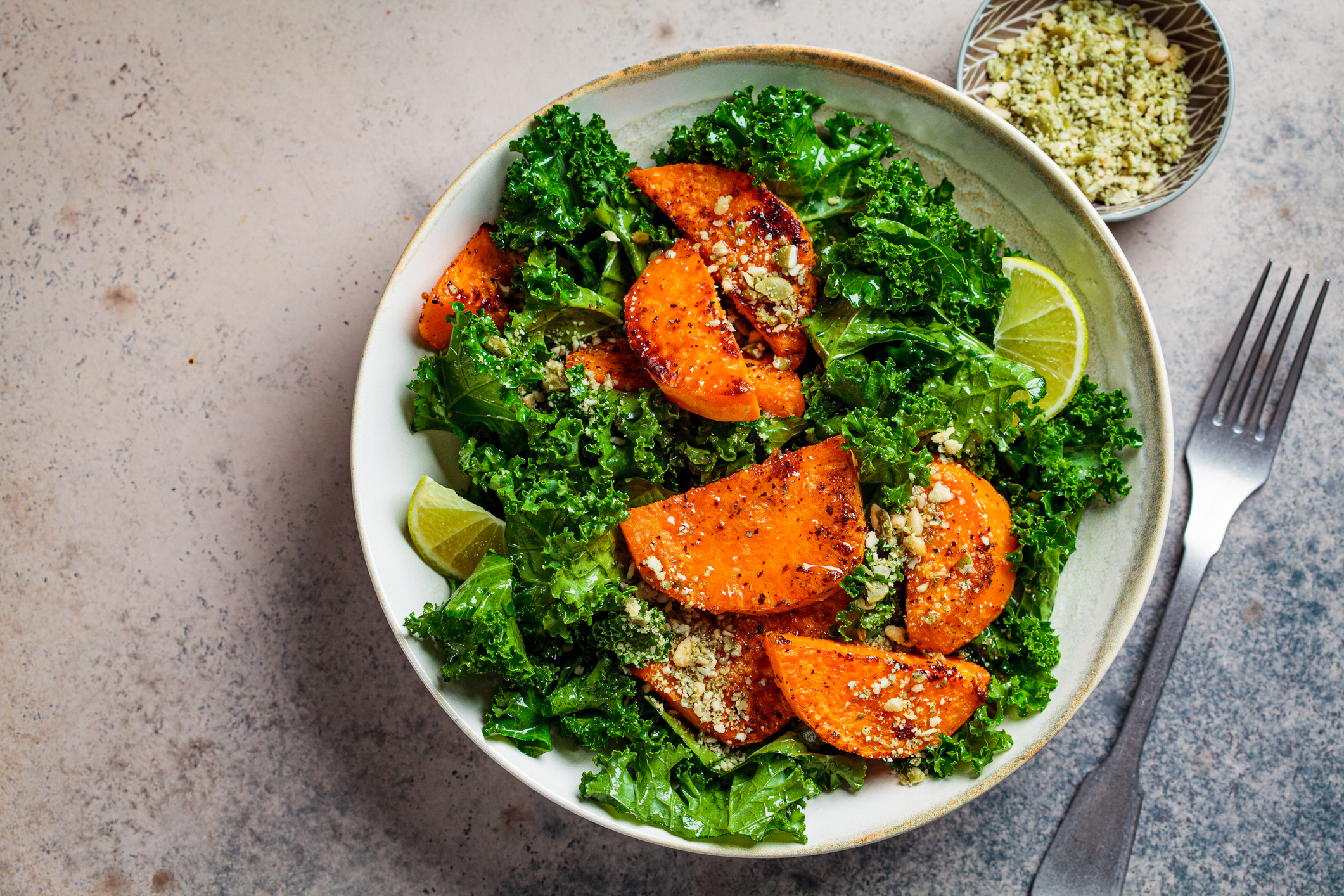 With fall fully here, it would be remiss to leave out a good Greek soup. Roasted Sweet Potato-Squash-Carrot Soup is a classic, combining so many delicious fall vegetables that go together perfectly. Spices like cinnamon, nutmeg, cumin, and turmeric will have you warmed up in no time. This will be a good choice for your Thanksgiving table, so make sure to bookmark it.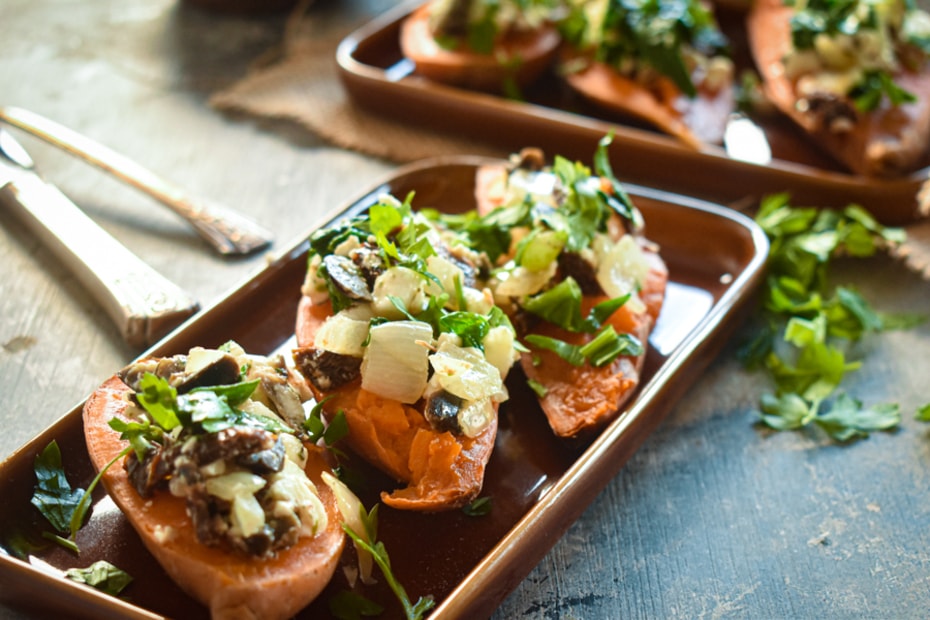 And when it comes to mains, well, the recipes for sweet potatoes are as endless as the ways to cook them! If you want to get roasty, try my Sheet-Pan-Roasted Sweet Potatoes and Kale, with a vegan basil pesto everyone will love. The potatoes will get a little crispy, but will stay soft on the inside – the ideal texture for pairing with a bunch of hearty kale! I also love a good oven-fried sweet potato, which I serve up here very simply with herbs and olive oil. It's one that proves the first lesson of the Mediterranean diet: down-and-dirty and delicious can also be healthy.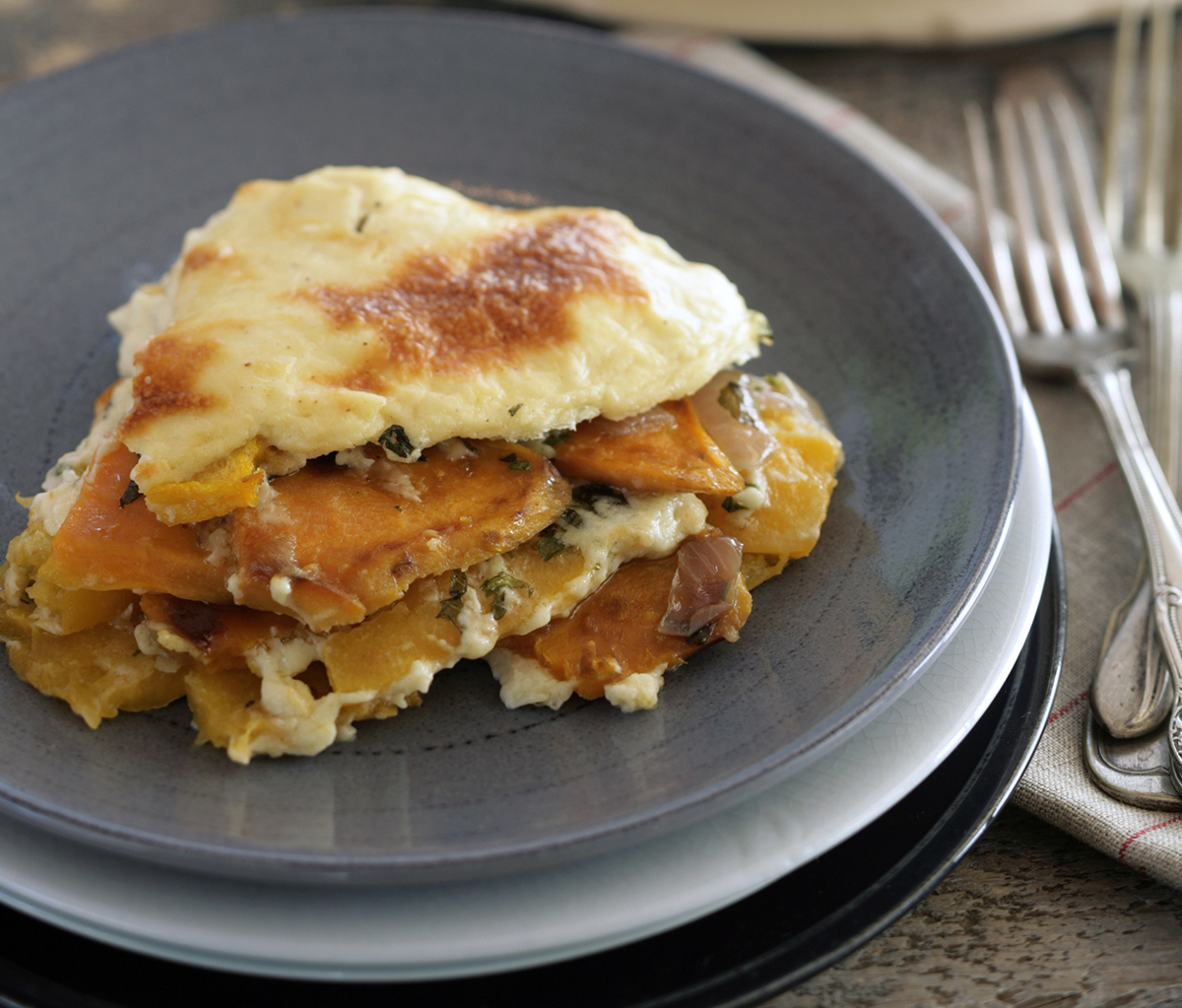 Baking sweet potatoes is definitely the obvious choice, and they form a lovely blank canvas upon which to create a great meal! In my ongoing quest to spanakopita-ify everything, I've developed this recipe for Baked Sweet Potatoes Stuffed with Spanakopita, where an embellished combo of Greek feta and spinach crowns sweet potatoes, transforming a humble tuber into a dish that is both festive and good for every day.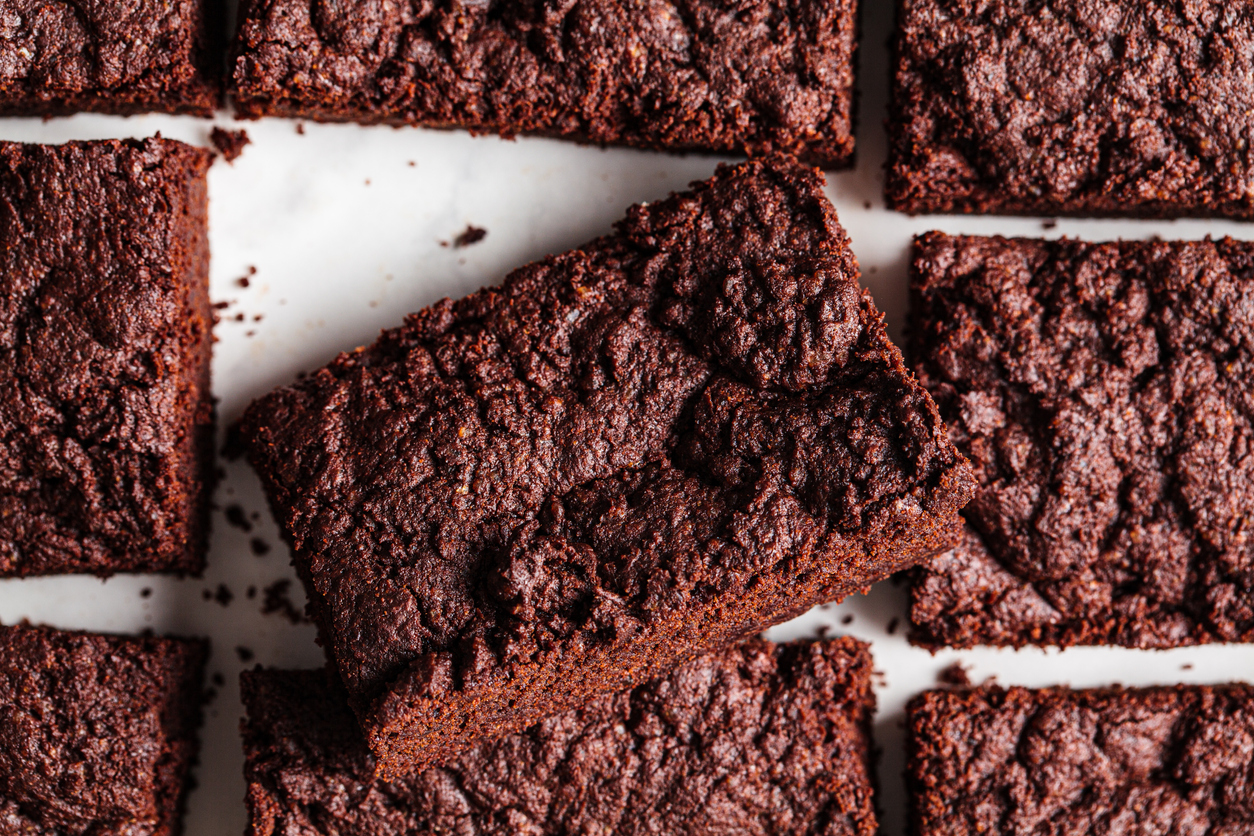 Want a different, slightly more awe-inspiring take on the sweet potato in Greek cooking? Try my Pumpkin-Sweet Potato Moussaka. This dish, a riff on the classic, has become a favorite of mine throughout the fall. It keeps the elements that people often love the most about this dish (hello, bechamel!) while bringing in the perfect autumn-ready combo of pumpkins and sweet potatoes. And, yes, you can even enjoy sweet potatoes for dessert. These Sweet Potato Brownies with Greek Honey are the perfect way to indulge your sweet tooth while still staying healthy.