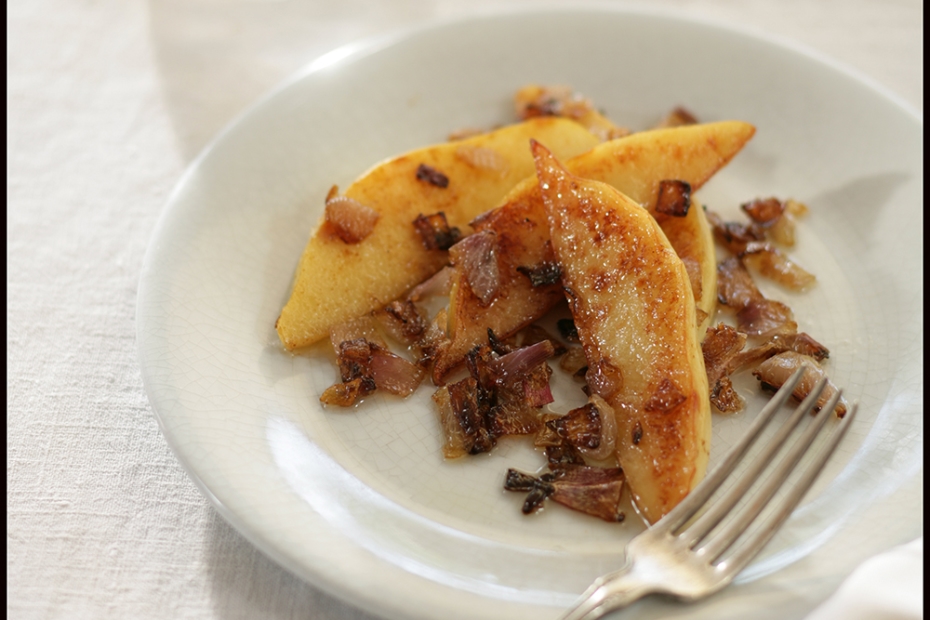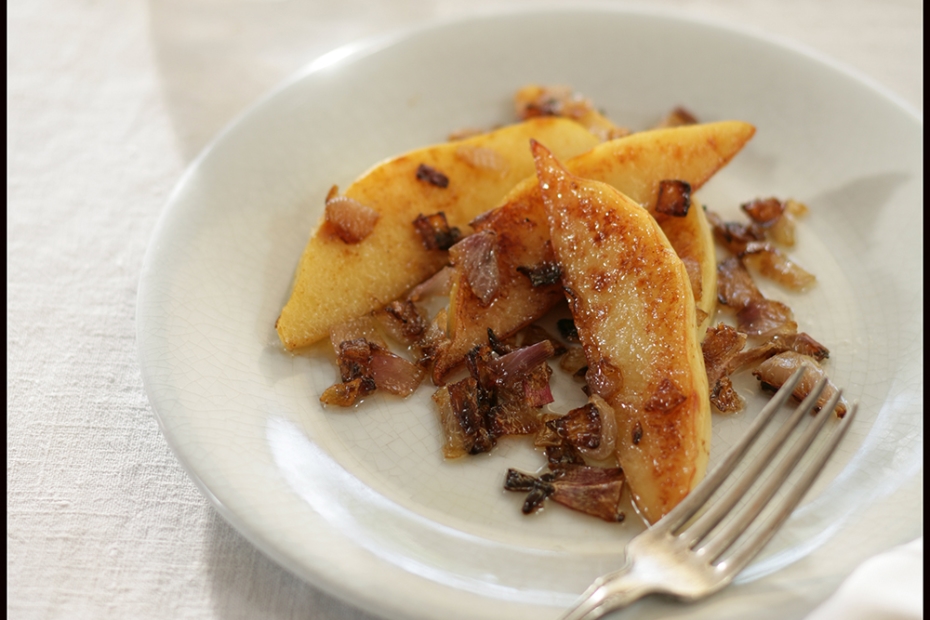 Sautéed Quince
---
Sautéd quince make a great side dish for lamb, chicken, and beef. You want to use Greek olive oil for sauteeing your quince, and you can find a range of regional oils on my online store
here
.
Ingredients
3

quinces

Lemon water

2 cups water to which you have added half a lemon, squeezed in

1

large red onion

coarsely chopped

3-4

tbsp

butter (or olive oil, if you are vegan)

½ -1

tsp

sugar

1

cinnamon stick

3-4

allspice grains

1

pinch

nutmeg

1/3

cup

dry white wine
Instructions
Cut the quince in long slices, remove the seeds and place in the lemon water so as not to blacken.

Heat the butter or olive oil in a large, heavy frying pan. Saute the onion until lightly browned.

Strain the quince. Add the quince to the frying pan. Add the salt, sugar, cinnamon, allspice and nutmeg.

As soon as the quince begin to brown, pour in the wine. Continue cooking until the quince is soft but still al dente enough to retain its shape. Serve.
Notes
In the traditional Greek kitchen quinces are often used the same way as potatoes, sauteed or in rich meat stews.