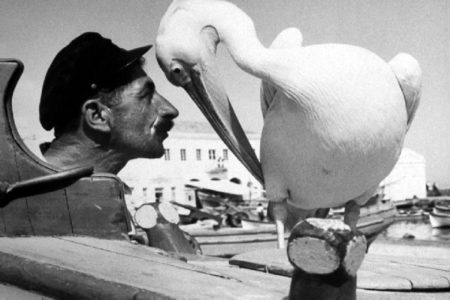 Even globally recognized Mykonos has its food secrets and traditions.
Mykonos, the most iconic Greek island, a tourist mecca since the likes of Jackie O, Sophia Loren, Brigitte Bardot, Paul Newman and countless others first stepped foot there decades ago, also has a vibrant agricultural tradition. Once you get away from the famous – and infamous beaches – and from the club, bar, and restaurant scene in Hora, what you'll find is a quiet side that still moves to the rhythms of an older time.
This year, 2020, is a good time to take a peek at some of Mykonos' ancient food traditions. Our first episode of  season 3 of My Greek Table,  The Food Secrets of Mykonos, takes place on the island. I wanted to discover some of this popular destination's culinary lore, the traditions that have long existed inspite of its tremendous popularity and international aura.
I've put together a list of some of the island's specialties, namely its unique cheeses and its illustrious list of charcuterie. This year, even Mykonos will be quiet, but its traditional products and recipes live on, untroubled by the issues of the day.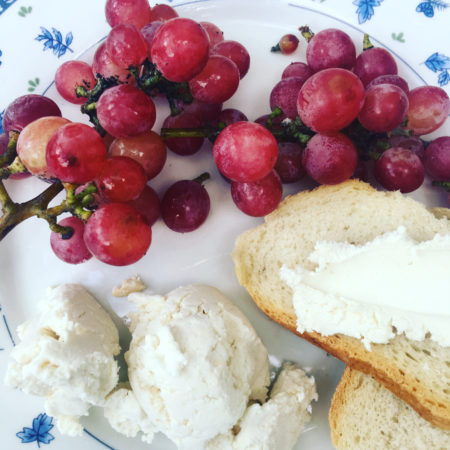 KOPANISTI – Kopanisti, an unabashed stinky cheese, is the soft, fermented traditional cheese of Mykonos, and one of its most renowned food products. Kopanisti, which means beaten in Greek, is made in almost every Greek island and on the mainland in one form or another; Mykonos's version is especially esteemed because it is arguably the most pungent and peppery.
Kopanisti Mykonou is a combination of cow, goat, and sheep milk, with quantities adjusted depending on which milk is available, what time of the year it is, and the preference of each individual producer—whether one wants a buttery, sour, soft, or sweet cheese. Kopanisti is usually made by starting it with a soft mild cheese called tyrovolia, to which a small amount of existing kopanisti is added and the mass then left to ferment, being replenished with milk and more cheese over the course of months, until it is peppery and strong. Old timers say that the best cheese is the one that's been exposed to the sun, which speeds up fermentation and strengthens the flavor.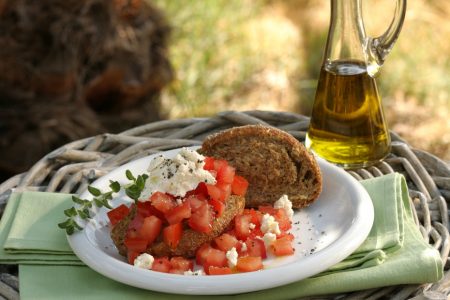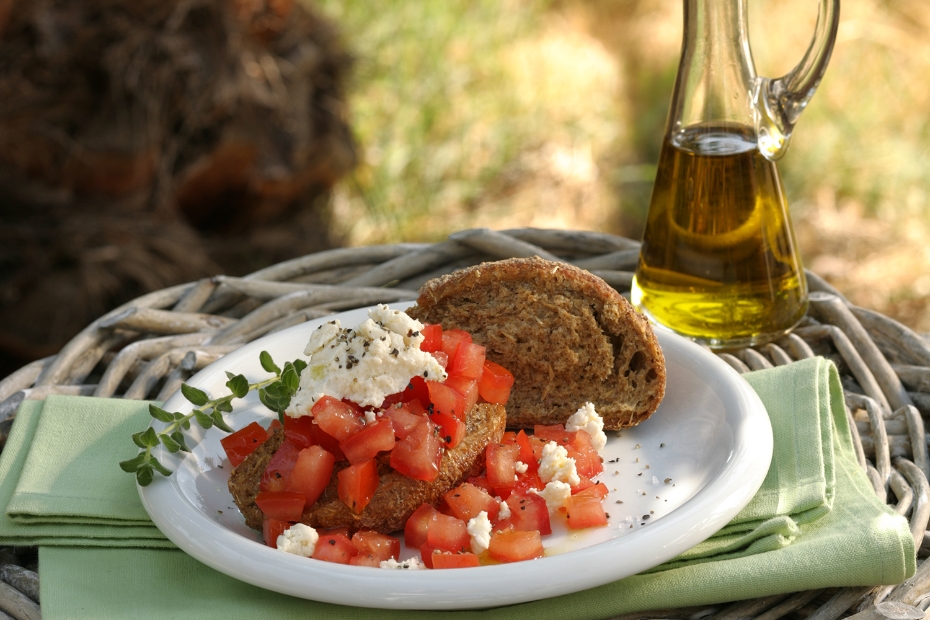 The locals eat it with rusks and a little tomato and call this snack mostra.
CHARCUTERIE
Mykonos is pig heaven! The pork figures prominently in local cooking and the pork slaughter, or hoirosfagia, is still a major winter event, reason for a feast, typically between December and mid January. Preserving the meat of the family pig has always been an important tradition. Sausages, hams, and head cheese are among the local specialties.
Mykonos Sausages, Mykoniatika loukanika, are among the most sought after in Greece because they are seasoned with savory and said to be leaner than sausages made elsewhere.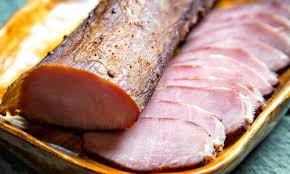 Louza is another Mykonos specialty, but one also found in nearby Tinos and Andros. This is cured pork that is first salted then marinated in a blend of specific spices and/or wine, then smoked or hung to dry for several months before being savored. It is served in thin slices and is one of the most delicious meze on the island, perfect for a fiery glass of tsipouro or some local red wine.
These are the main traditional products still relevant in the Mykonian kitchen today. On the island and in the kitchen, I learned to cook the island's traditional onion pie, kremmydopita, and a traditional pasta dish made crunchy with the addition of breadcrumbs.
Two other delicious dishes, both sweet, are flaky pastries made with homemade phyllo, one crescent shaped and called raviolia, and the other a sating nut-and-honey pie called melopita.
Every dish and every place in Greece have stories to tell. Even cosmopolitan, decadent Mykonos has its agrarian side, and these are a few ingredients and dishes to seek out if and when you visit the island, or, to cook at home and travel vicariously to one of the most magical places in the world.