How Are Mushrooms Used in Greek Cooking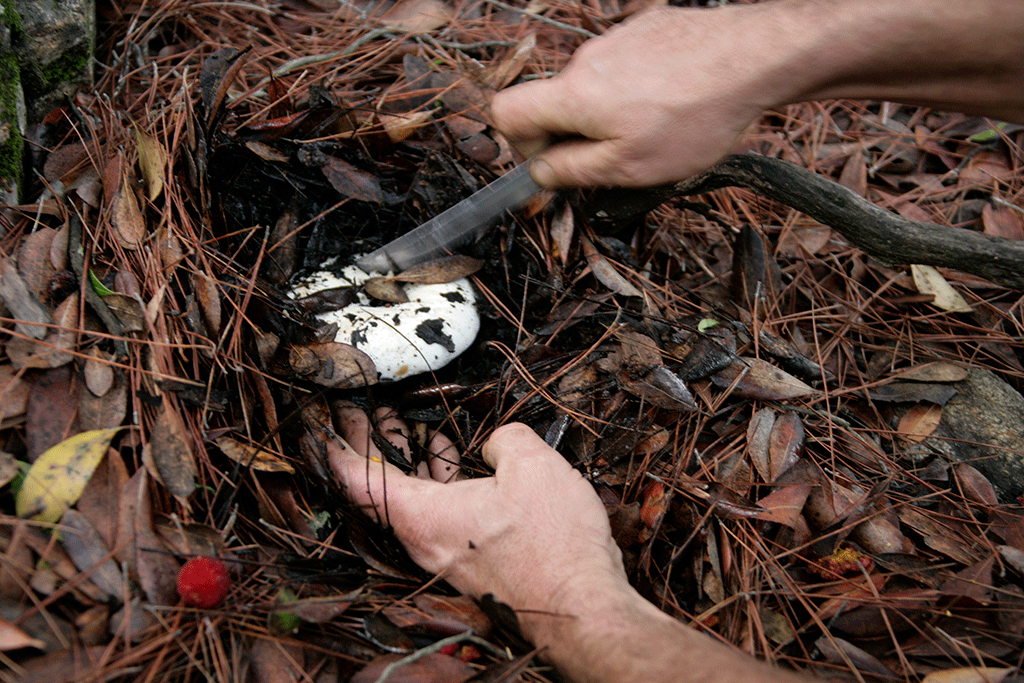 "Look up, not down" Vasilis Paparounas, arguably Greece's premiere mushroom forager, advised one late August day as he dropped us off in the middle of the dense woods of Mitsikelli, one of the highest peaks in the Pindus Mountains separating Epirus from Macedonia. Then he went off with his partner, while my friend, Kiki, and I set about on our first 'mushrooming' expedition, clueless as to what his words could possibly have meant. Two hours later, back at the car, the Paparounas pair had collected literally a car trunk's worth of mushrooms. Kiki and I returned carrying two large portobellos. The trick, I realized then, is to know the tree before you look for the mushrooms, because specific varieties tend to sprout around pines, oaks, elms, sycamores, and various nut-bearing trees.
I have since not been mushrooming in any Greek forest, but many people I know, in many parts of the country, are avid foragers, gleefully anticipating the first rains after a hot Greek summer or, later in spring, the last rains, the season for morels.
A surprising array of wild mushrooms grows all over Greece. Paparounas is such an avid forager that several years ago he left his restaurant, Symposium, in Athens to start a business in both wild and cultivated mushrooms. Today, although wild mushrooms are a pan-Greek treat, the north, both Epirus and Macedonia, as well as the island of Evia, are the most fertile grounds and the most entrenched cultivation efforts.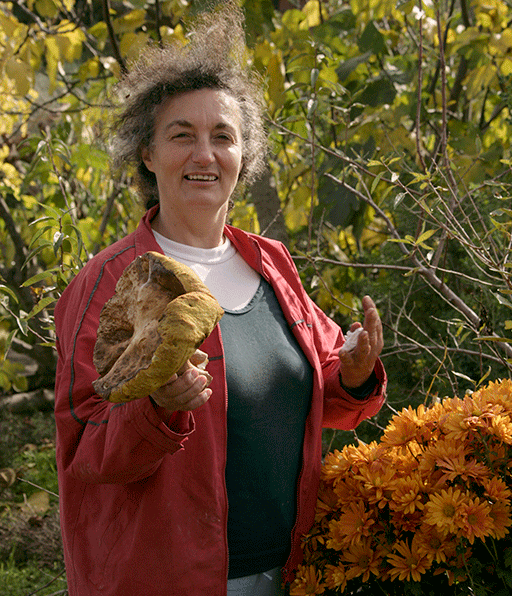 There are dozens of edible mushrooms in the Greek countryside, most with names that vary locally even though they may refer to the same variety. From common field mushrooms and their larger siblings, portobellos, to porcinis (Vasilomanitara), chanterelles (Kantharounes), morels (Morilia), and many more obscure edible fungi (technically only the agaricus family of fungi are mushrooms), the Greek earth is a mycological paradise.
Greeks have always considered mushrooms one of nature's most valuable and delicious wild foods. Low in calories and high in nutrition, mushrooms are rich in vitamins B, C, and D, as well as iron, zinc, potassium, niacin, and more. Yet, their ephemeral nature and potential deadliness have always shrouded mushrooms with mystery.
There were periods in the 20th century, especially during World War II, when wild mushrooms staved off hunger. Northern Greece, especially Epirus, western Macedonia, and Thrace, is rife with wild mushrooms, thanks to the oak forests and rainy weather necessary for mushrooms to sprout. In the fall and spring, when most wild mushrooms are available, many locals spend their weekends, baskets in hand, scouring the grounds of local forests for wild mushrooms. In Grevena, each year there is an organized mushroom-tasting festival. The array of wild mushrooms in northern Greece is vast and includes some of the most revered in the world, among them: chanterelles, morels, porcinis, trumpets, pleurotus, truffles.
In 1979, an Italian businessman, recognizing the untapped wealth inherent in northern Greece's mycological heritage, established the first facility for processing wild mushrooms. Since then, the industry has grown so that today there are numerous organized facilities, for either cultivating or drying both wild and common mushrooms. Northern Greece now produces a full array of dried mushrooms and mushroom powder, and these are sold both locally, nationally, and abroad.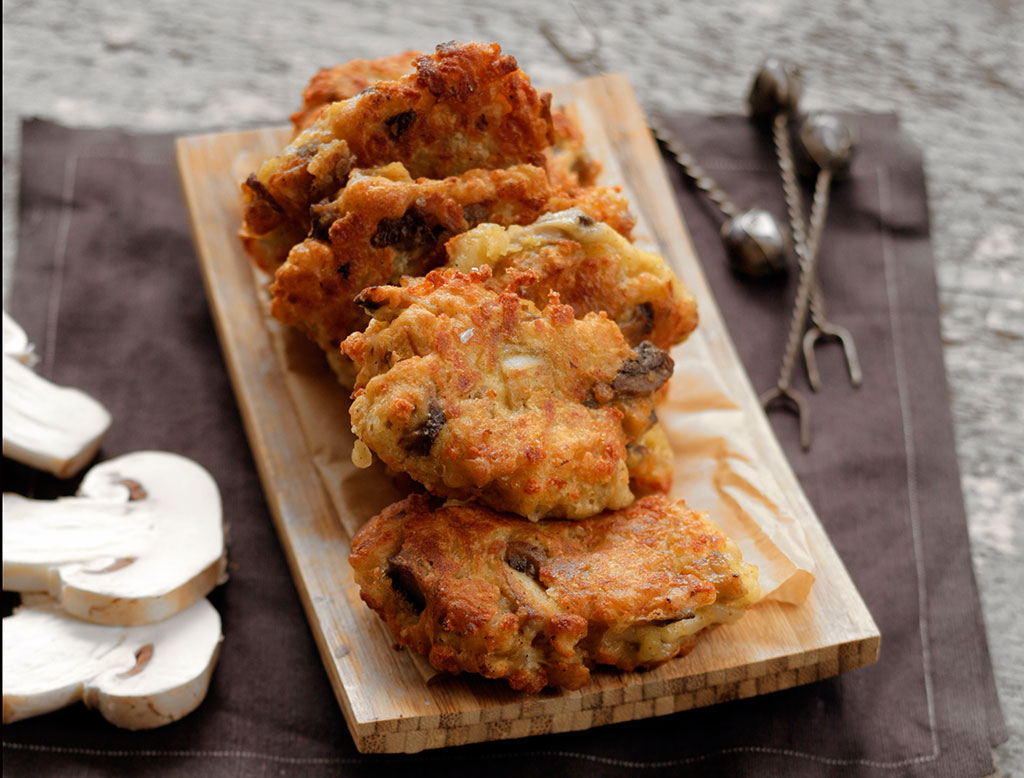 In the country kitchen, mushrooms are typically either grilled or fried in olive oil, sautéed into omelets, or preserved in olive oil and vinegar. Morels go especially well in braised lamb dishes; trumpets, which grow wild all over Macedonia and Thrace, have a delicious, smoky flavor and pair especially well with game. Chanterelles, with their fruity taste and golden yellow color are best with white sauces and with fish and chicken, although they are also delicious with lamb. Among the rarest mushrooms found wild in northern Greece, especially around Kozani and Florina, is the Amanita Caesaria—"Caesar's Egg." This is a large, round, orange mushroom that has been a gourmet prize from remotest antiquity to the present. Another favorite mushroom, and one which has had much commercial success in northern Greece, is the cèpe, or porcini, with its nutty, fleshy, earthy taste. It is a favorite for the grill.
But lots of regional recipes abound, too, for dishes such as mushrooms with avgolemono sauce (fricasse), mushroom phyllo pies, mushroom fritters and stews, even mushrooms put up in syrup, for the bold at heart! Check out some of my favorite Greek mushroom recipes here.