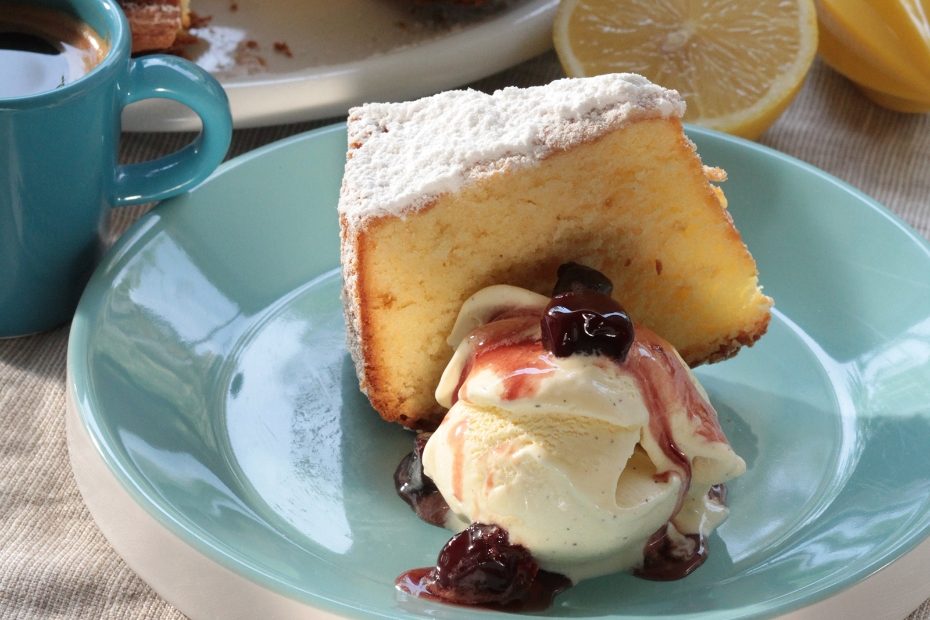 Lemon-Olive Oil-Yogurt Cake with Honey
---
I give my kids sweets. But most of the time, I make them myself, and this lemon-olive oil-Greek yogurt cake is an example. Sometimes, my son gobbles a piece down for breakfast and looks forward to eating a bit when he comes home from school. Use authentic Greek honey and olive oil, which you can find on my online store
here
.
Ingredients
2 1/2

cups

all-purpose or cake flour

not self-rising

1

tablespoon

baking powder

1/2

teaspoon

baking soda

1/2

teaspoon

salt

2

tablespoons

freshly grated lemon zest

3/4

cup

extra virgin Greek olive oil

2

tablespoons

Greek yogurt

1

cup

honey

1

cup

sugar

3

large eggs

1

tablespoon

milk

1

tablespoon

fresh lemon juice

1

teaspoon

vanilla extract

Optional: confectioner's sugar for dusting
Instructions
1. Preheat oven to 325°F. and butter and flour a cake pan, tapping out excess flour. You can also use a nonstick bundt pan.

2. In a bowl mix together flour, baking powder, salt, and zest. In another bowl with an electric mixer beat olive oil, honey and sugar until fluffy. Beat in eggs, 1 at a time, beating well after each addition. Beat in half of flour mixture. Beat in milk, yogurt and lemon juice and beat in remaining flour mixture until just combined. Do not overwork the cake.

3. Pour batter into prepared pan and bake for 45 to 55 minutes, or until golden brown on top and a tester comes out clean. Cool cake in pan on a rack 15 minutes and invert onto rack to cool completely. Cut into serving pieces and serve, dusted, if desired, with confectioner's sugar.
Notes
Note: It's delicious with a scoop of vanilla or Greek kaimaki ice cream, and even a spoonful of Greek cherry spoon sweet.