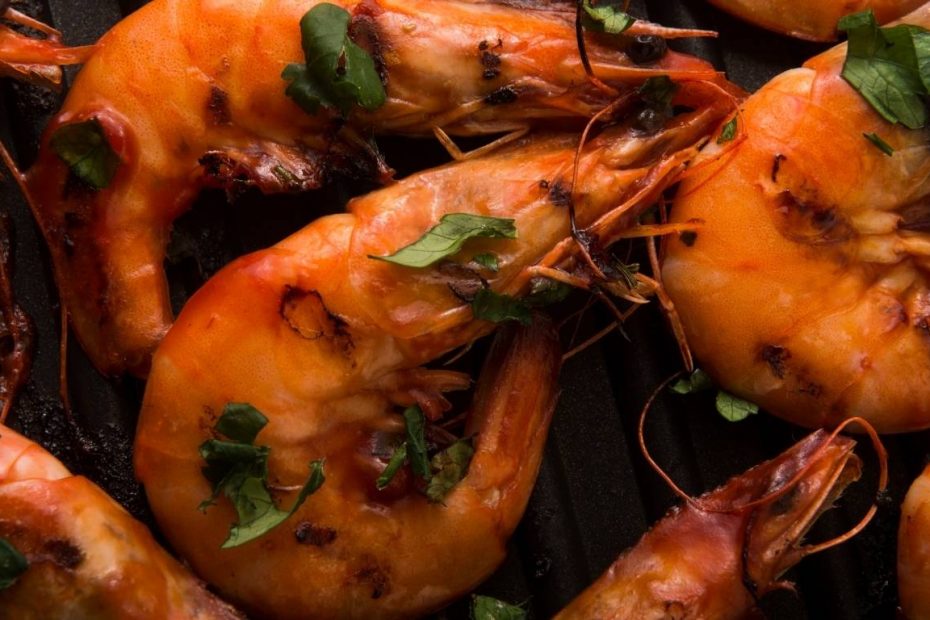 Greek-Style Marinated Pan-Fried Shrimp
---
Seafood is a huge part of the Mediterranean Diet, and Greece, with its lengthy and rich coastline provides much local goodness in the form of shrimp, mussels and other seafood. They are at the heart of so many Mediterranean diet ingredients and Mediterranean diet recipes. In this Mediterranean shrimp recipe, there is a Greek technique! Greeks fry shrimp in their shell, which helps retain their juiciness. The classic fried shrimp are the tiny shrimp from Simi, in the southeastern Aegean. These are floured and fried in hot oil and served immediately. They are crunchy as popcorn and go down just as easily.
Ingredients
1

pound/450 g large shrimp

unshelled

Fresh

strained juice of 2 large lemons

1/2

cup

ouzo

1/2

teaspoon

cayenne pepper

Dash of Tabasco or other hot sauce

All-purpose flour for dredging

Olive or other oil for frying

1

lemon

quartered
Instructions
Rinse the shrimp under cold water and set aside.

In a stainless steel mixing bowl, combine the lemon juice, ouzo, cayenne, and Tabasco. Toss the shrimp in the marinade, cover with plastic wrap, and refrigerate for at least 2 hours or up to 6 hours.

On a large platter, combine the flour and salt. Remove the shrimp from the marinade and turn once in the flour to dredge on both sides. Shake in the palm of your hand to remove excess flour. Place on a separate plate. While dredging the shrimp, heat about 1/4-inch/0.6-cm of oil in a large, heavy skillet. Do not let the oil smoke. Place as many pieces of shrimp as will fit in one layer in the skillet and fry over very high heat. They will need 3 to 4 minutes of total frying time; turn once so that they cook on both sides. The flour coating the shrimp will be a light golden color and the shells bright red. Remove, drain on paper towels, and repeat with the remaining shrimp, replenishing the oil if necessary. Serve hot, garnished with lemon wedges.