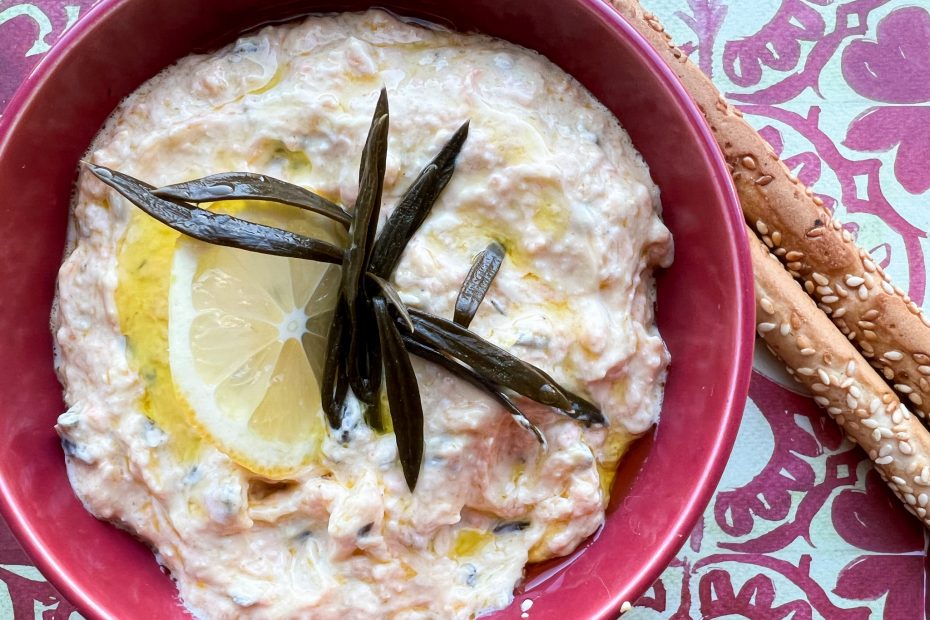 Easy Carrot Tzatziki
---
In the tradition of the Mediterranean diet, dips and spreads hold a special place. They are part of the meze culture found throughout the entire Mediterranean. In Greek cooking, the number of dips is endless and many are based on Greek yogurt. I get so many requests for how to make tzatziki, the classic Greek yogurt-cucumber-garlic dip, and most people are surprised to see how easy it is. This take on a classic tzatziki is an easy and healthy way to impress guests and the perfect example of how to "think" Mediterranean diet with Mediterranean ingredients that are actually everyday products you can find at your local supermarket. On that, the sea fennel, garlic puree, and olive oil used in this recipe are all available online, but you can replace the sea fennel with everyday capers if you like, too! Enjoy this easy, healthy Mediterranean diet snack with friends and embrace the Mediterranean lifestyle anywhere!
Instructions
Transfer the Greek yogurt to a mixing bowl.

Grate the carrots. Add the carrots, garlic puree, sea fennel and lemon zest to the yogurt.

Season lightly with sea salt. Mix in ¼ cup or more of olive oil and transfer the carrot tzatziki to a serving bowl. Drizzle with additional olive oil. Serve with bread sticks, crudité, pr Greek barley rusks.
Want to learn more easy, healthy Mediterranean diet recipes? Sign up for my online course "Mastering the Mediterranean!"
Want to learn more easy, healthy Mediterranean diet recipes? Sign up for my online course "Mastering the Mediterranean!"