Dean and I first met when he came to Ikaria a few years ago to discover his mothers half of his familial roots. He inspired me to get my body back into shape and I owe him a debt of gratitude for shedding almost 30 pounds. (OK, truth be told, some of it has come back thanks to Covid stress eating of a few too many NY bagels, but I am on track again eating the fresh, amazing foods of the Greek-Mediterranean Diet.)
Dean's "other half" is from Messinia, in the southern Peloponnese, and it was a great honor to work with him this season, filming on the lush grounds of Costa Navarino, where he was staying. Dean was in the region to run a well-known Greek race, The Navarino Challenge, through some tough mountain terrain and to play a central role in the episode, which explores Messinia as a delicious place to live and eat, one of the focal points of the Greek-Mediterranean diet and way of life. The land is so giving, home to Kalamata olives, great figs, amazing honey, incredible wildlife, beaches and so much more.
In a continuation of our conversations down in Messinia, he once again has graciously agreed to answer a few questions. Enjoy!
Q: As an athlete, what are the aspects of the Mediterranean Diet that most appeal to you and help you maintain a healthy body?
A: My pattern of eating can best be described as an ancient Mediterranean Diet. Essentially, if you can't pick it from a tree, dig it from the earth, catch it with your hands or with a hook, I don't eat it. My diet consists mostly of plants and I use an abundance of Greek herbs and spices. I'm no longer a young man, yet I have excellent health. I still run marathons without inflammation, arthritis or other common maladies. The ancient Mediterranean Diet forms the foundation for my overall well-being.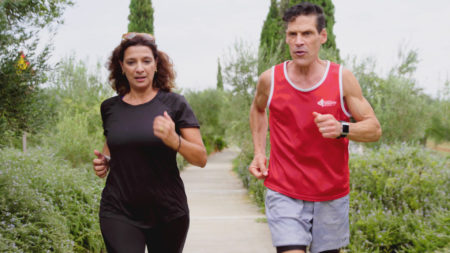 Q: How do you use olive oil in your own diet and life? 
A: I'm Greek, olive oil goes in and on everything. Not a meal goes by without olive oil. And I use olive oil to moisturize my skin and hair. Also, quality matters. I use only high quality, 100% Greek olive oil. Even though I live in California, nothing compares to olive oil from Greece.
Q: One half of your family tree is from the area of Messinia, and you've traveled there a lot, to run and have some fun (I hope!). Are there aspects to the life, land and agriculture there that have influenced you in any way, things you discovered, for example, that you have taken back to California with you, either as life lessons or eating habits? Any aspects to the life there that have influenced you?
A: First of all, I've had plenty of fun in Messinia! I've surfed in the waters, run through the hills and immersed in the area's rich history and culture, one that dates back to the time of Homer.
One valuable lesson I've learned in my travels and studies in Messinia is that many elements must come together to produce great agricultural products. The quality and composition of the soil, the quality of the air, the humidity, the amount of sunlight and rain, all of these things matter. That is why it is impossible to emulate the taste and nutritional value of foods from Messinia. Other regions of the world don't possess these same unique characteristics.
Q: This quote comes straight off the US Food & Agriculture Organization of the USA. Given how obesity and hypertension are two of the main underlying health issues that make people more vulnerable to Covid, do you have any advice in terms of good nutrition for the average person, the Greek-Mediterranean-Messinian Diet, and how an average American non-athlete can learn from your healthy habits? A few tips, in other word, that could help an average person, even an overweight person, eat and live better. "Good nutrition is very important before during and after an infection. While no foods or dietary supplements can prevent COVID-19 infection, maintaining a healthy diet is an important part of supporting a strong immune system. Find more recommendations and information in this brief." FAO
A: Hippocrates said it many years ago, "Let food be thy medicine." If I could give the average American one bit of dietary advice it would be: Eat nothing in a bag or in a wrapper.
That might be hard, but it's not complicated. Follow that rule for a month and your life will change.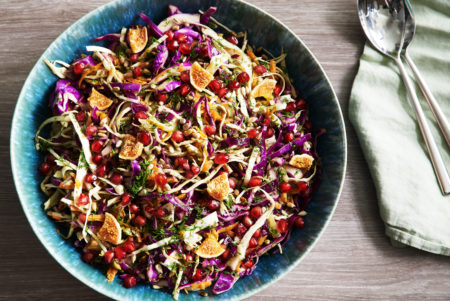 Q: What's a typical day's meal plan like for you, and a typical day's routine, so we understand caloric intake and burning off? 
A: For breakfast, I usually have sardines in olive oil. I also ground fresh rosemary with my morning coffee. I know these things might seem bizarre, but try it. I guarantee you'll be surprised.
The other thing I've been doing for many years is intermitted fasting. I know it's become more popular these days, but when I first started fasting a couple decades ago people thought I was crazy.
I also ferment a lot of foods and save the best cultures for future use. Food fermentation is something I've been getting more into during the lockdown.
Lastly, the quality and composition of the fat in you diet matters. Because of my athletics I burn a considerable amount of energy and rely on fat (almost exclusively olive oil) to replenish. I've experienced firsthand how much the quality of the olive oil impacts my performance, mood, and overall health.
Q: If I could ask one last question, it would be: Why are Americans so confused about good, real food and why is our relationship to food fraught with extremes?
A: The amount of conflicting information and hype about diet and nutrition can be confusing. Also, the way we eat is built around convenience and shelf life (i.e., drive through and eat it now, or buy a box and store it in your cupboard). As a society, we need to change. And people like you are helping to bring about this fundamental shift in thinking and behaving.
Keep it simple. Eat foods from the earth, minimally processed, like our elders did. We Greeks know the ultimate dietary advice: Always listen to Yia Yia!