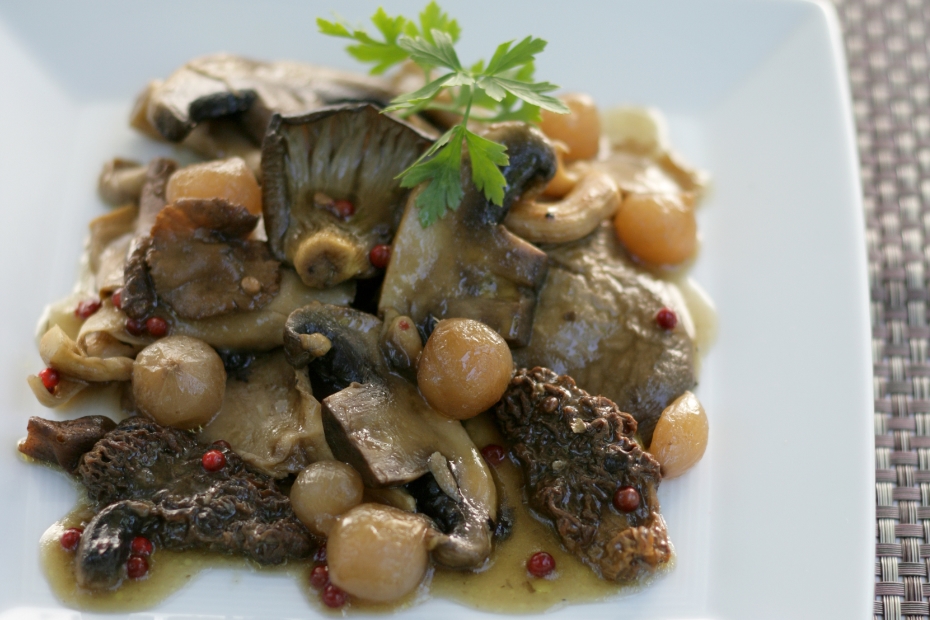 Braised Wild Mushrooms (Manitaria Stifado)
---
To my mind, this is one of the great vegan dishes of Greece. It is earthy and light, but also deeply satisfying and hearty. For a lovingly curated array of Greek ingredients to pair with this recipe, check out my online store
here
.
Ingredients
Instructions
1. Soak the dried mushrooms in warm water for 1 hour. Halve or quarter the fresh mushrooms.

2. Heat olive oil in a large pot over low heat and add the whole onions. Sprinkle with a little salt and cook slowly until caramelized, shaking the pot back and forth now an then to color the mushrooms on all sides. This will take about 30 minutes. Add flour.

3. Add fresh mushrooms to pot. Stir. Pour in wine. Cook down for a few minutes, or until mushrooms are about halfway cooked. Add the dried mushrooms and their reserved liquid, strained. Cook until tender. Serve warm. THese go nicely with basmati rice and with Greek or other noodles.
Love vegetables? Want to learn more great plant-based Mediterranean dishes? Enroll in my online  class "Baked Vegetable Classics!"