Moschofilero will make you feel young and carefree again. It is the liquid embodiment of spring in Greece. One whiff of its zippy scent and you're zapped back to life. The aromas transport you to the blossoming orange trees that line the streets of Athens, the manousakia flowers growing wild along winding roads, and lemon zest escaping from the peel as you garnish your freshly caught fish.  If you, like I did, tossed Moschofilero off your list for a while for being too simple and aromatic, or simply aromatic, it's time to give it a second chance.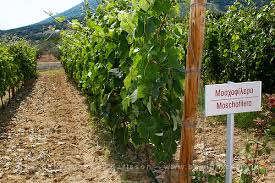 As with many Greek wine varieties that gained traction in the 80's, Moschofilero was like a child star before any acting classes; full of potential but fell flat. The newest generations have figured out its quirks both in the vineyard and in the winery to give it depth and range. The aromas are vividly floral, and the mouth bursts of citrus and tart apricots.
The Peloponnese, you know, that part of Greece that looks like a hand, is where Moschofilero has made its home, specifically the high plateau of Mantineia. The cool nights keep the acids fresh and alive. Moschofilero's berries vary from greenish to pink to purple though it is most often vinified to a dry white wine but new colors of the rainbow have emerged; orange, rose, and sparkling. 
Moschofilero bright acidity pairs effortlessly with seaside tavern foods; fried calamari, saganaki, fresh fish right out of the net, and tomato-cucumber salads with feta. Although, a bottle of Moschofilero has been known to disappear before food is even served.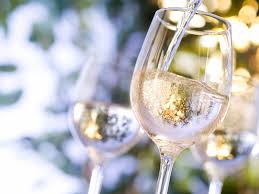 By Certified Sommelier Anna Maria Kambouraki. You can reach Anna Maria at @chaniawinetours and www.chaniawinetours.com