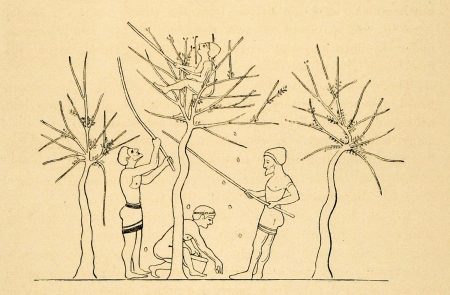 Summer is the perfect time for using olive oil in easy, light recipes and to experiment with regional Greek oils as seasonings in their own right.
You'll find a carefully selected trio of organic Greek regional olive oils at my online store, each produced from a different variety of olive in very different terrains. Here's a very quick flavor profile of them all.
Eirini Organic Plomariou Extra Virgin Olive Oil – Lesvos
This award-winning olive oil from Lesvos, is pressed from the early-harvest Kolovi variety, which grows on volcanic soils at high elevations in rough terrain, requiring the use of horses to bring the olives down to the mill. The olives are hand-picked and pressed the same day. The resulting oil is delicious, full-flavored, robust and fruity with notes of wild artichoke, grass and bitter almond. Perfect raw as a dressing, or whisked with citrus juice and a little sea salt.
Greek Garden Early Harvest –  Corinth 
Farmed and produced by the Manoussakis family in the northern Peloponnese area of Corinth. It is pressed from early harvest olives Manaki variety olives. The resulting olive oil is rich and dense, with a full buttery taste.  Perfect for marinades and grilling!
Vrisi36 Organic Extra Virgin Olive Oil – Laconia
This olive oil is pressed in from the most famed Greek oil olive, the Koroneiki, and comes from Laconia, an arid, rocky landscape conducive to growing little else beyond the ancient olive tree. It is a single-origin oil and has the herbal undertones, spiciness, and enticing bitterness characteristic of the Koroneiki. This Greek classic is wonderful over salads and in (and over) the one-pot summer vegetable stews and casseroles that make for some of the healthiest, most delicious Greek fare.