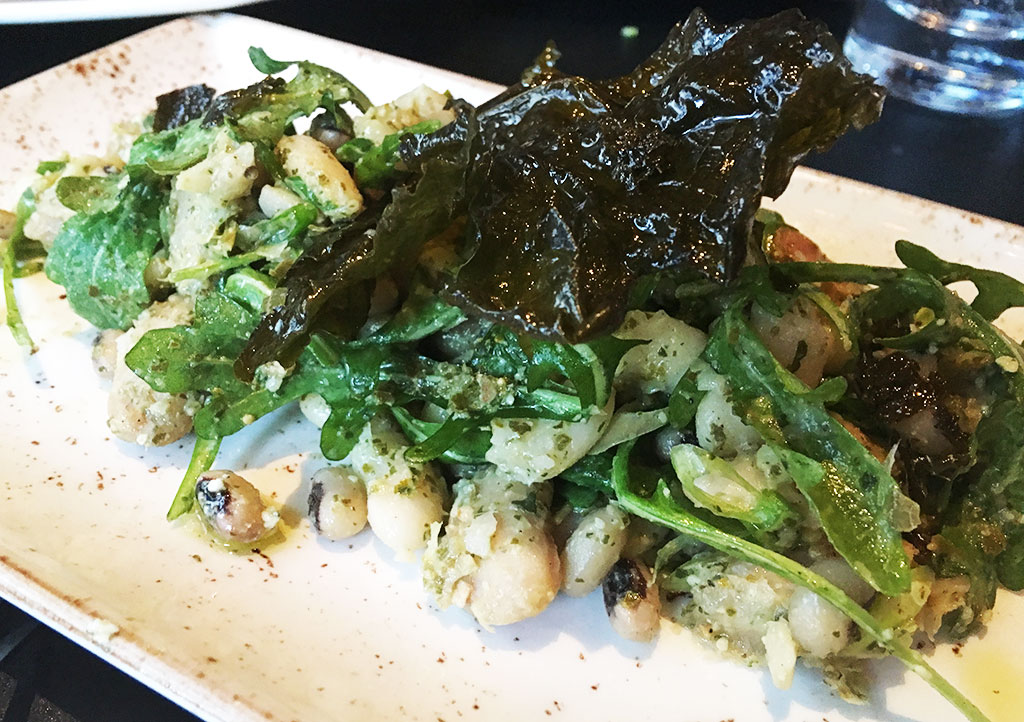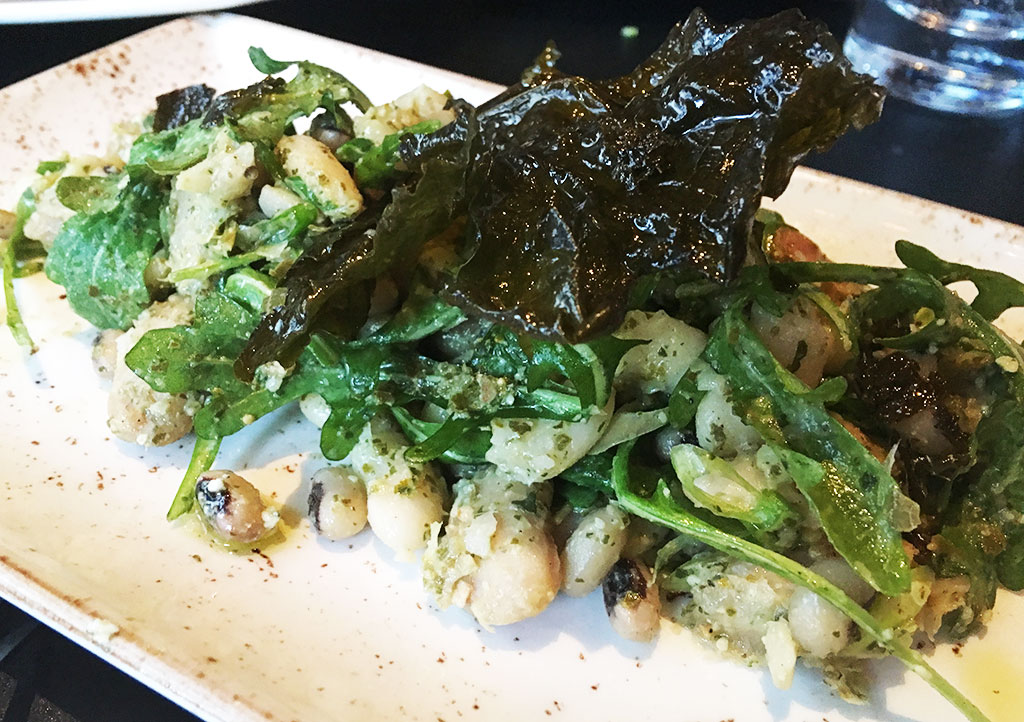 Three Bean - Arugula Salad with Grape Leaf – Mint Pesto
2017-01-30 14:23:44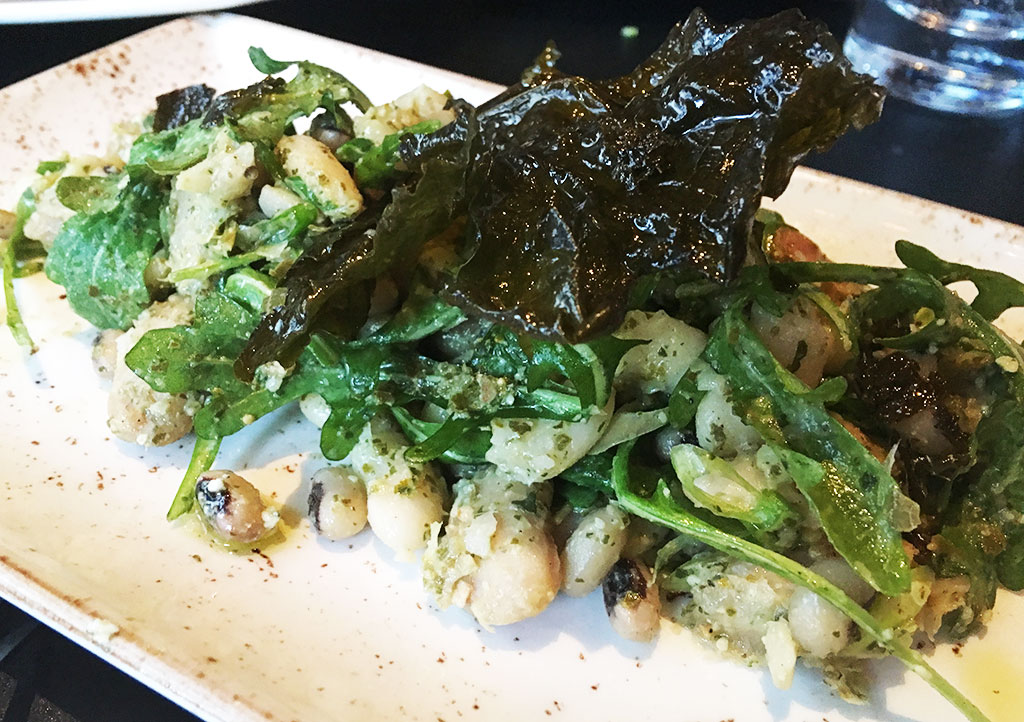 Serves 4
My photo doesn't do this wonderful salad justice! We were experimenting at Committee, the restaurant in Boston where I am consulting chef, and this winter salad of three types of beans and a Greek-inspired Grape Leaf pesto is the delicious, healthy result!
Ingredients
2 cups cooked Greek giant beans
2 cups cooked black-eyed peas
2 cups cooked cannellini beans
2 cups trimmed baby arugula
1 cup chopped fresh parsley
4 scallions, trimmed and finely chopped
Grated zest of one lemon
For the pesto
12 brined grape leaves, drained, blanched and trimmed
1 cup fresh mint leaves
4 garlic cloves, peeled and chopped
2/3 cup toasted pine nuts or toasted blanched almonds
Salt and pepper to taste
2/3 cup extra virgin Greek olive oil or more, as needed
Instructions
To cook the beans, soak them overnight then boil separately. Remove when tender but al dente and drain.
Rough-chop the grape leaves and place in a food processor with blade attachment. Place the mint, garlic and nuts in the bowl of the processor, too. Pulse until the mixture is a dense paste. Gradually add olive oil, until the resulting sauce is thick but liquid. Season to taste with salt and pepper.
Combine the beans, arugula, chopped parsley, scallions and lemon zest in a serving bowl. Pour in and toss the pesto. Serve immediately.
Notes
To garnish the salad, you can take a whole grape leaf and deep-fry it. It's delicious crunchy!
Greek Food - Greek Cooking - Greek Recipes by Diane Kochilas //www.dianekochilas.com/