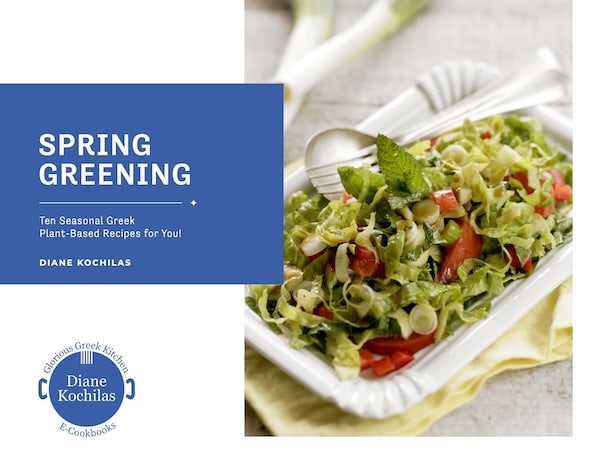 Spring Greening
---
Vegetables are one of the absolute mainstays of the Mediterranean Diet.
Greek cooking is packed with amazing plant-based dishes, both traditional and
contemporary. Most call for ingredients one can find at any supermarket and that are
simple to make, for cooks at any skill level.
In these 10 recipes, I want to share a few of my favorite dishes, ranging from filling,
nutritious salads to heartier main courses, all focused on plant-based options at the
center of the plate.
Greek olive oil, herbs, a few basic spices and plenty of fresh vegetables, beans and
pasta or rice are all you need to create a balanced, healthy Greek-Mediterranean
meal.
Yia mas, as we say—to our health!