PARTNER ACROSS THE WEB & SOCIAL MEDIA
with PBS COOKING SHOW HOST  DIANE KOCHILAS

Diane Kochilas is one of the world's foremost experts on Greek and Mediterranean cuisine. She is the host, creator and co-producer of My Greek Table on PBS, the award-winning 13-episode per season cooking-travel show about Greece.
Diane hails from the Blue Zone Greek island of Ikaria, which gives her a focus on life and longevity. She's also been featured on Food Network, CNN, and other major networks..
We're looking for a few select partners to work on a variety of collaborative projects, including, but not limited to:
Chef-led videos on YouTube

Sponsored content on Diane's rapidly growing website

Sponsored stories, posts, and/or campaigns on Diane's engaged social media accounts

Sponsorship opportunities on My Greek Table on PBS
If this is something you'd like to be a part of, feel free to contact Diane's team at [email protected] for a media kit, along with data about our reach.
Rate card 
Website

Newsletter

Facebook

Instagram

Volume

65,000 

monthly visitors

40,000

subscribers

91,000

followers

33,400

followers

Post

$500

$250

$250

$350

Product Review

$750

$200

$300

$400

Video

N/A

N/A

$400

$500

Giveaway

$1,250

$350

$550

$650
Prices are negotiable and can be bundled for discounts.
Data points
Website


Website
65,000 monthly visitors (60% through organic search)

70% of traffic coming from U.S. residents (remaining 30% from Great Britain, Canada, Greece, Australia, and more)
Social Media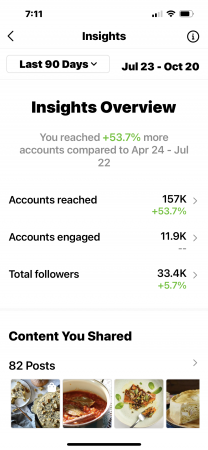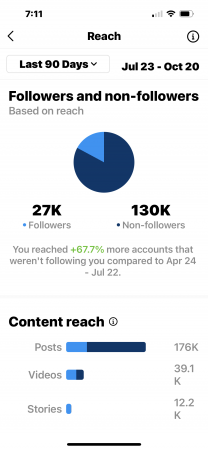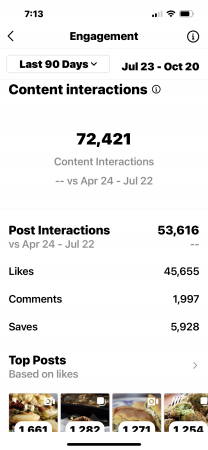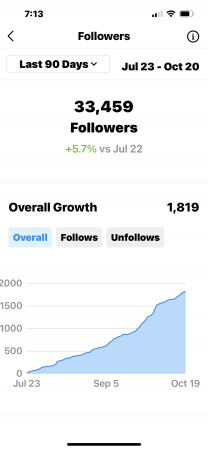 Instagram

33,400 followers on Instagram (and rapidly growing!)

Top cities on Instagram include New York, Athens, Chicago, Toronto, and Melbourne

Gender distribution of following is 80% women and 20% men

Average of 20+ comments per post

Facebook

91,000 followers and 51,492 likes on Facebook (and growing!)

TBD

TBD

Average of 10+ comments per post
Newsletter
40,000 subscribers / Biweekly, every Wednesday & Sunday