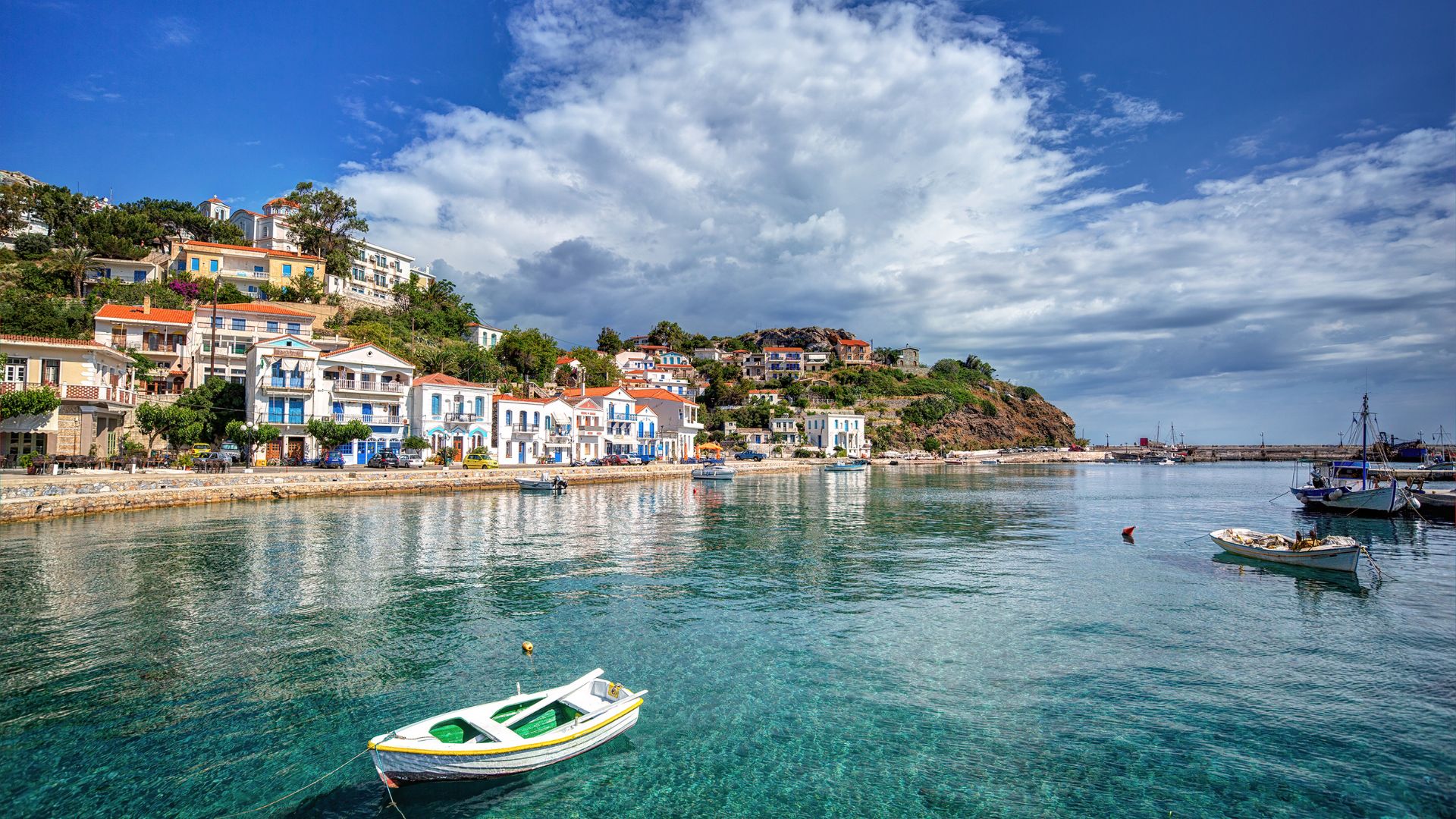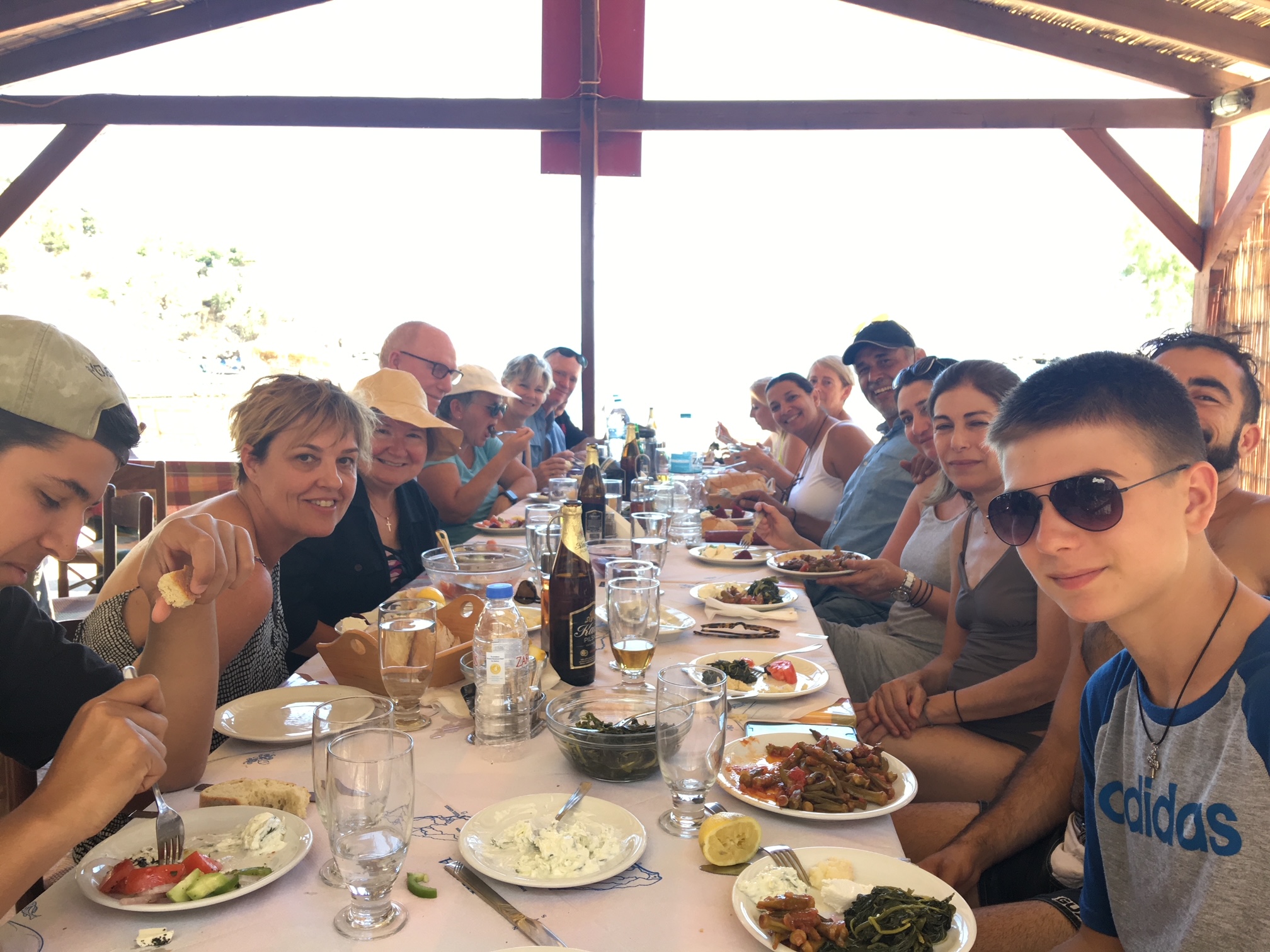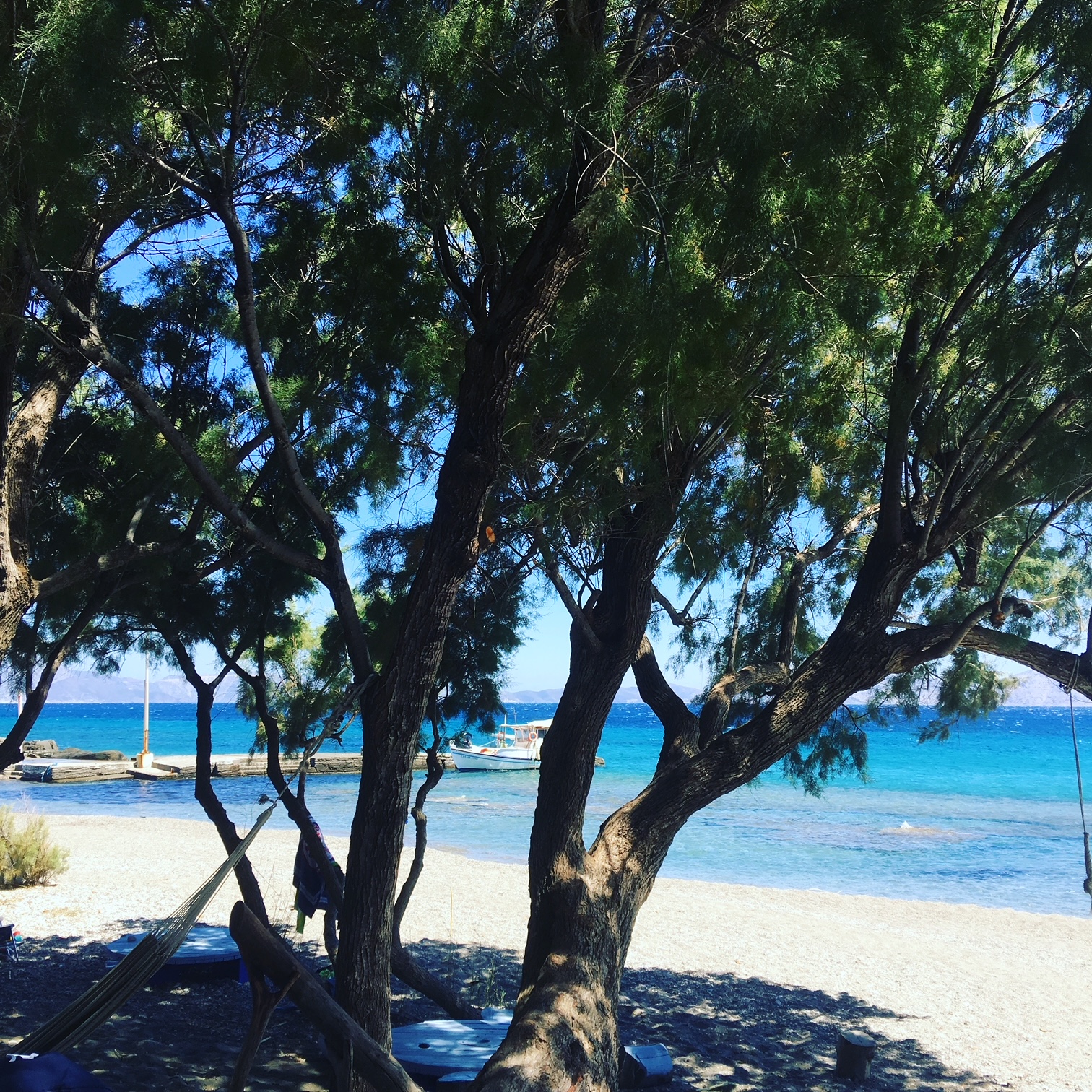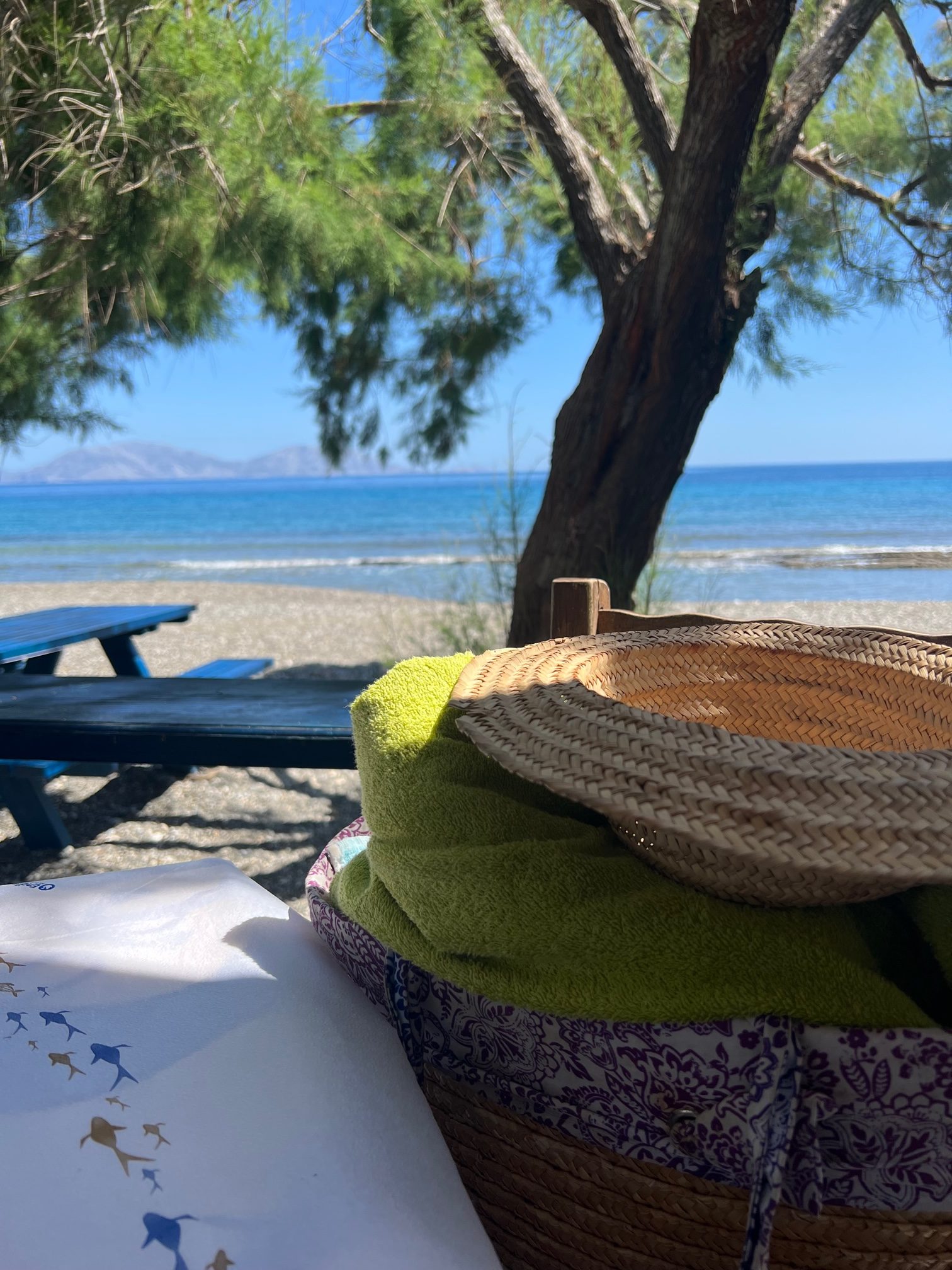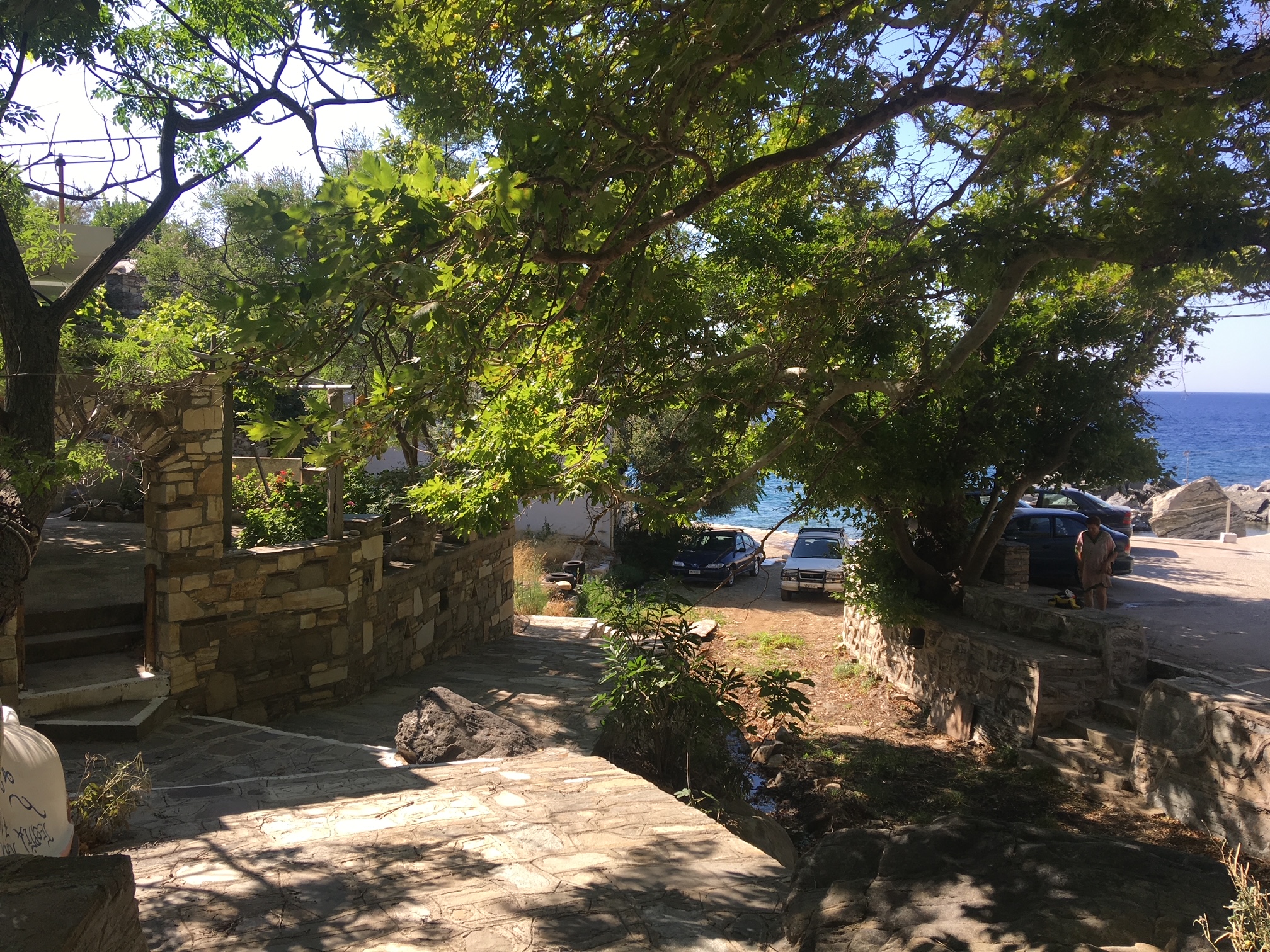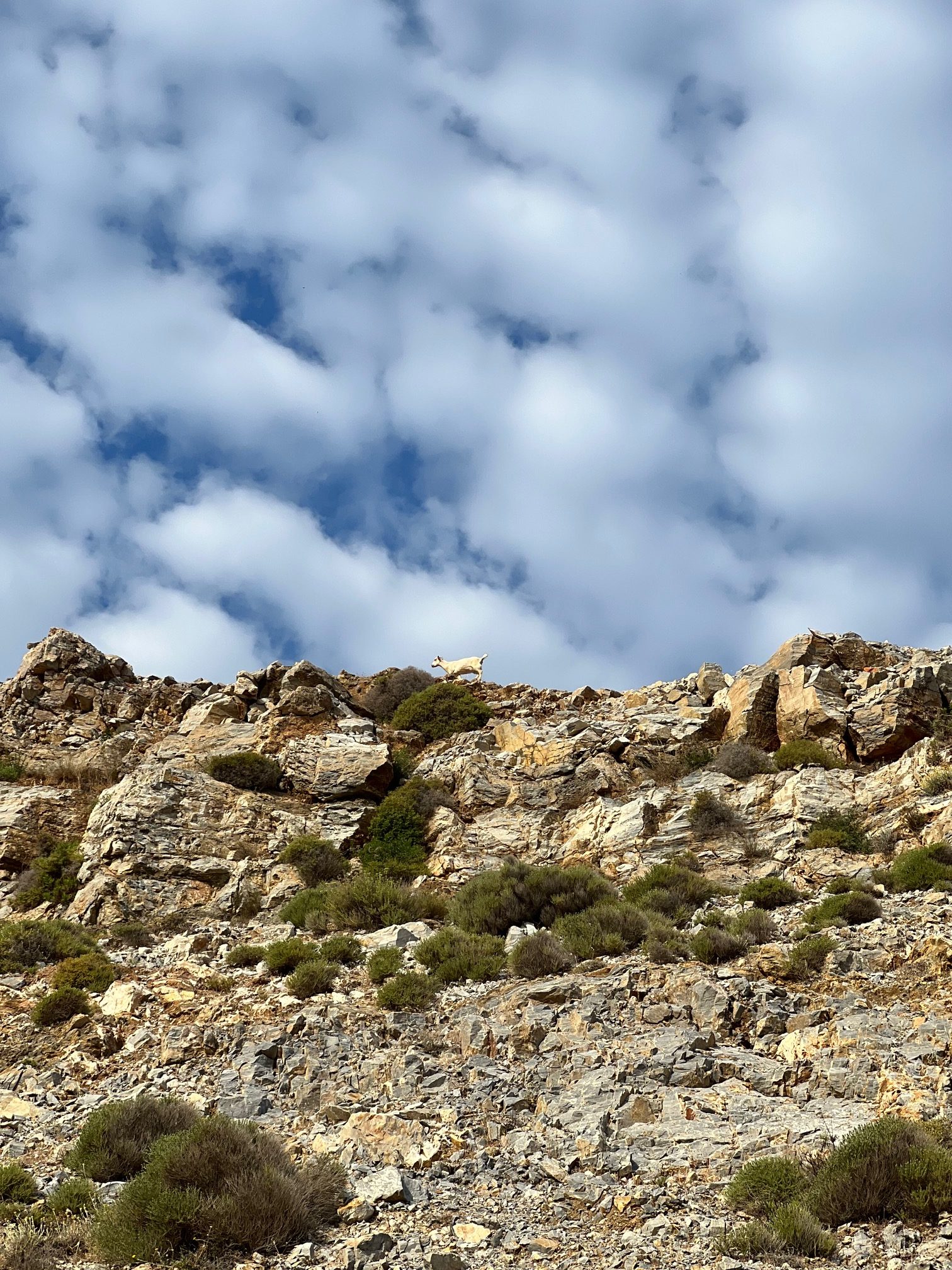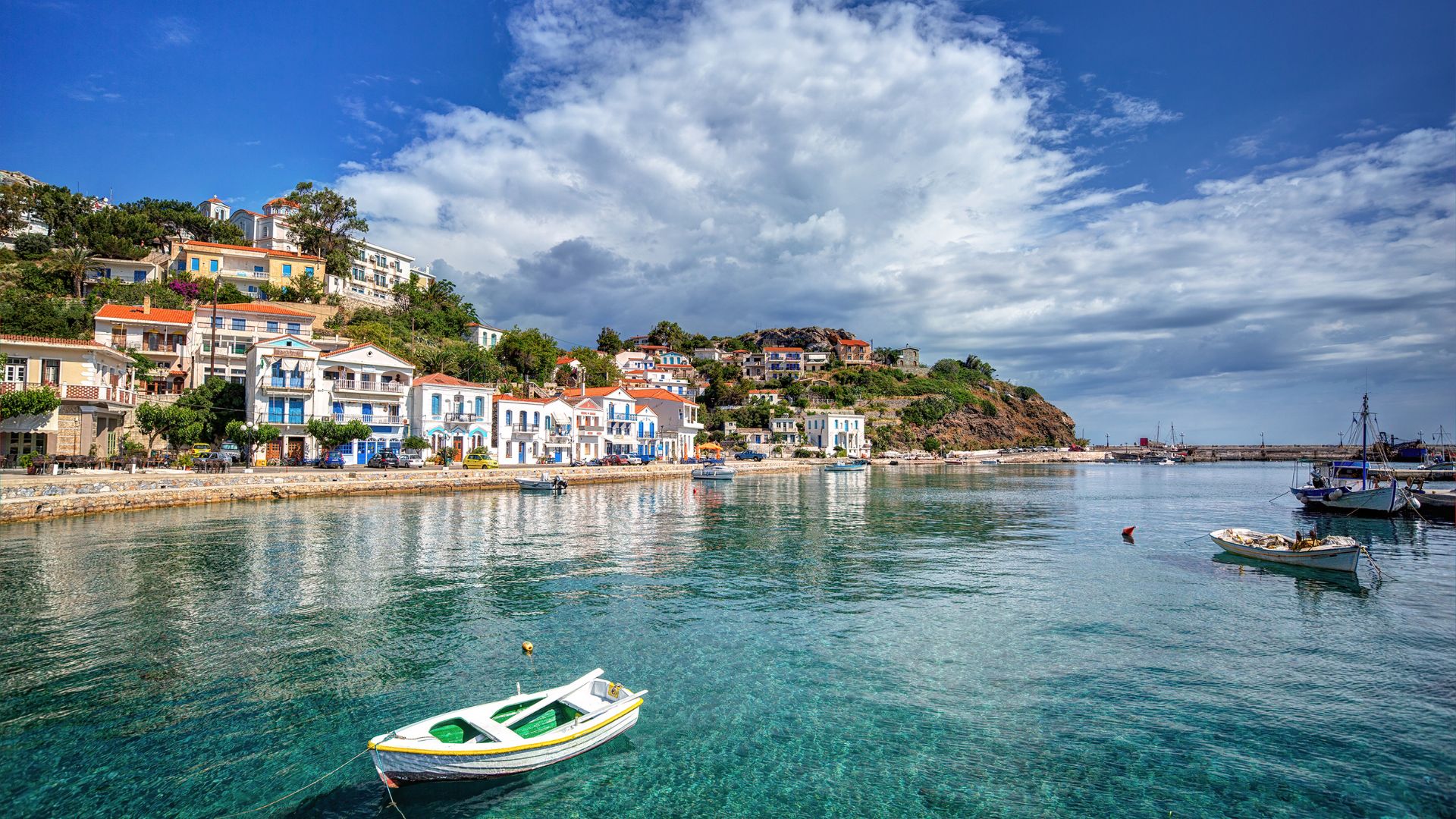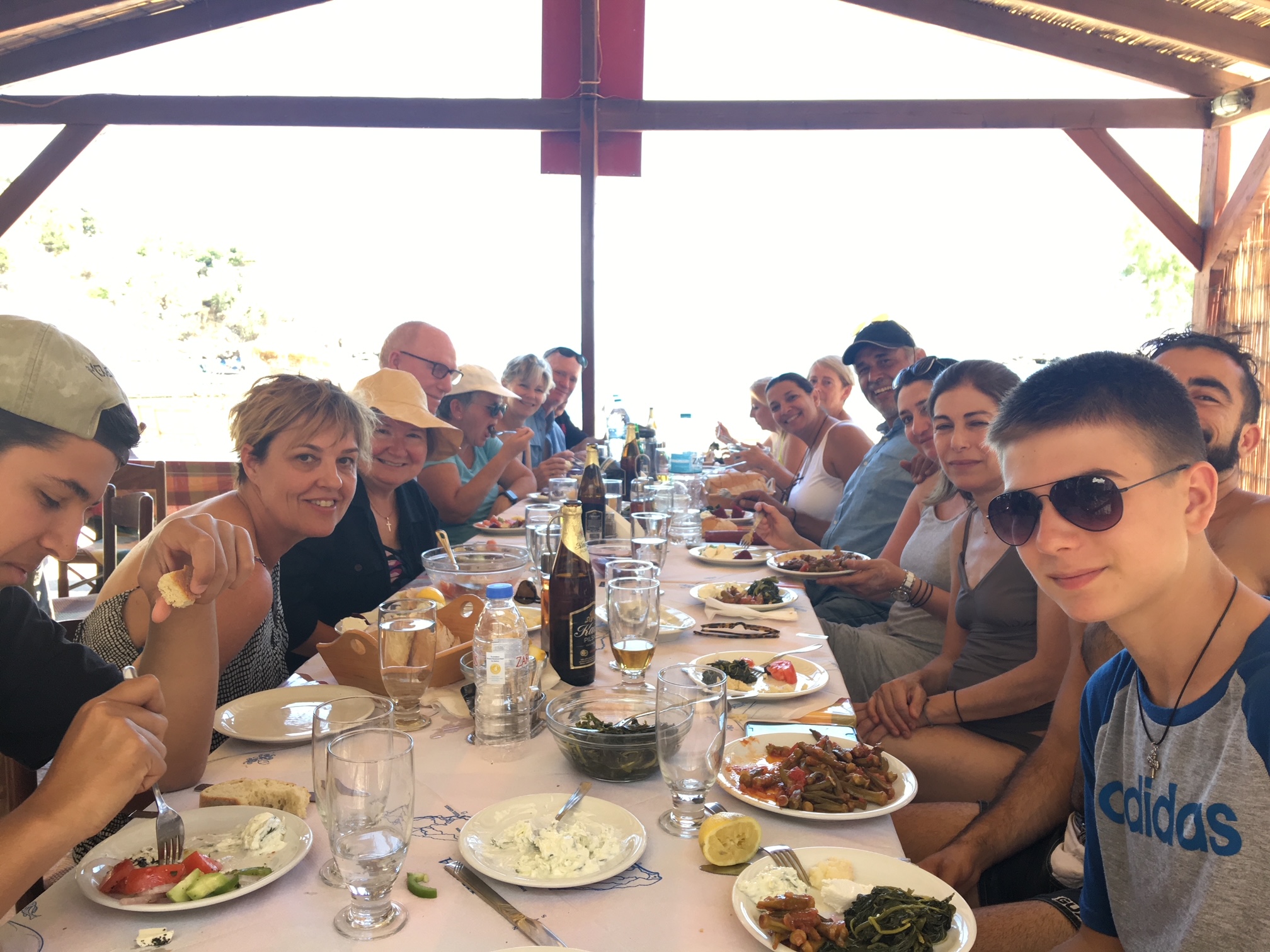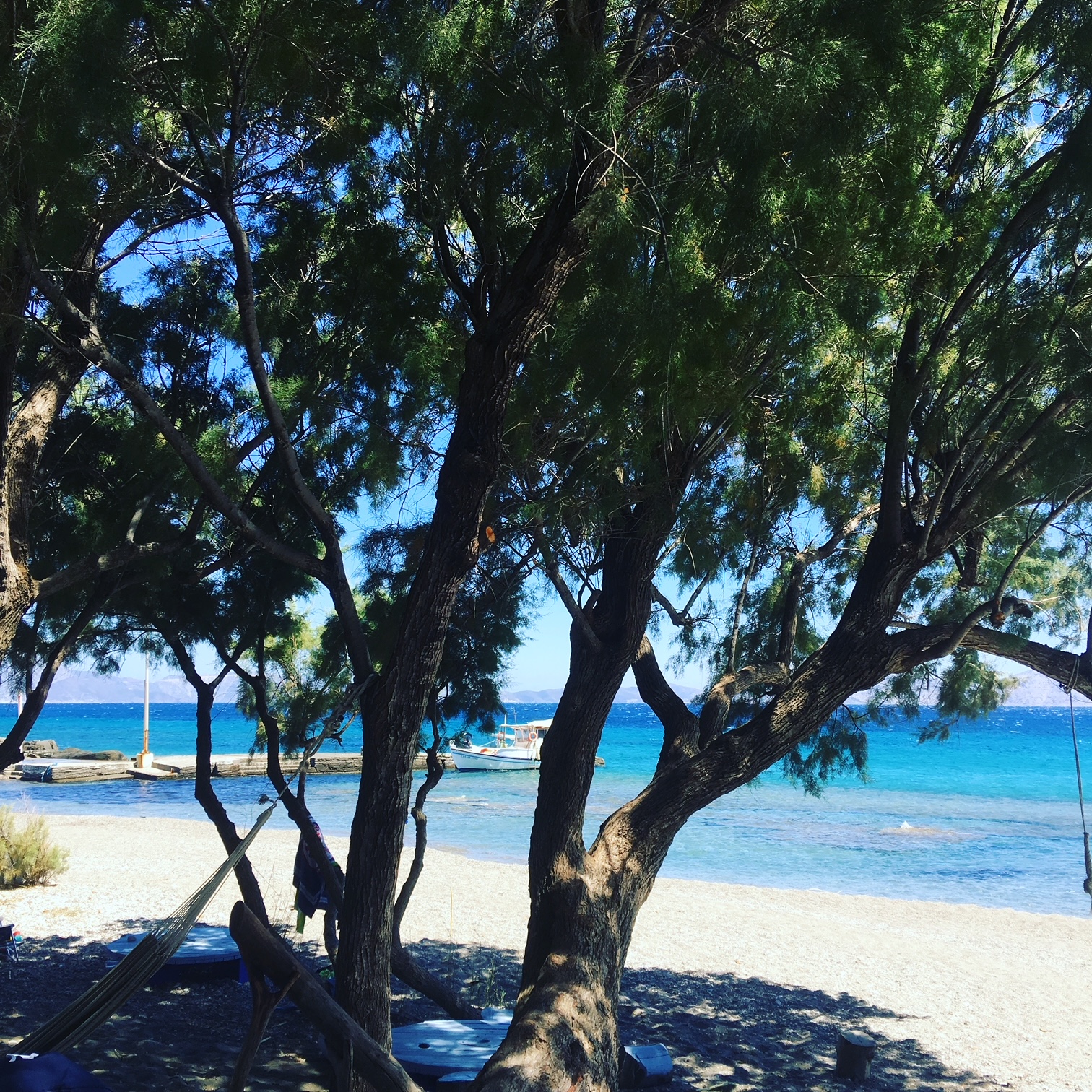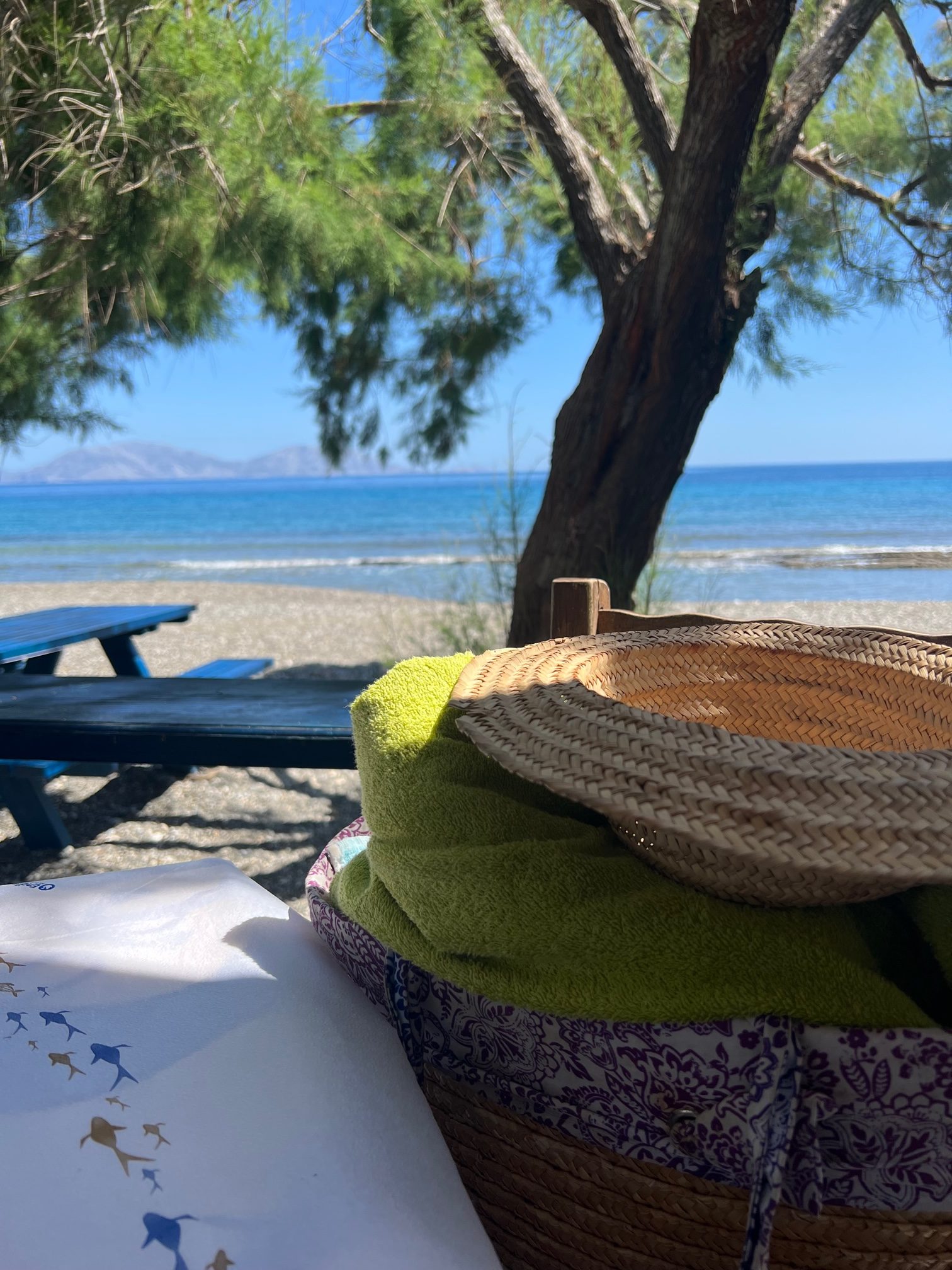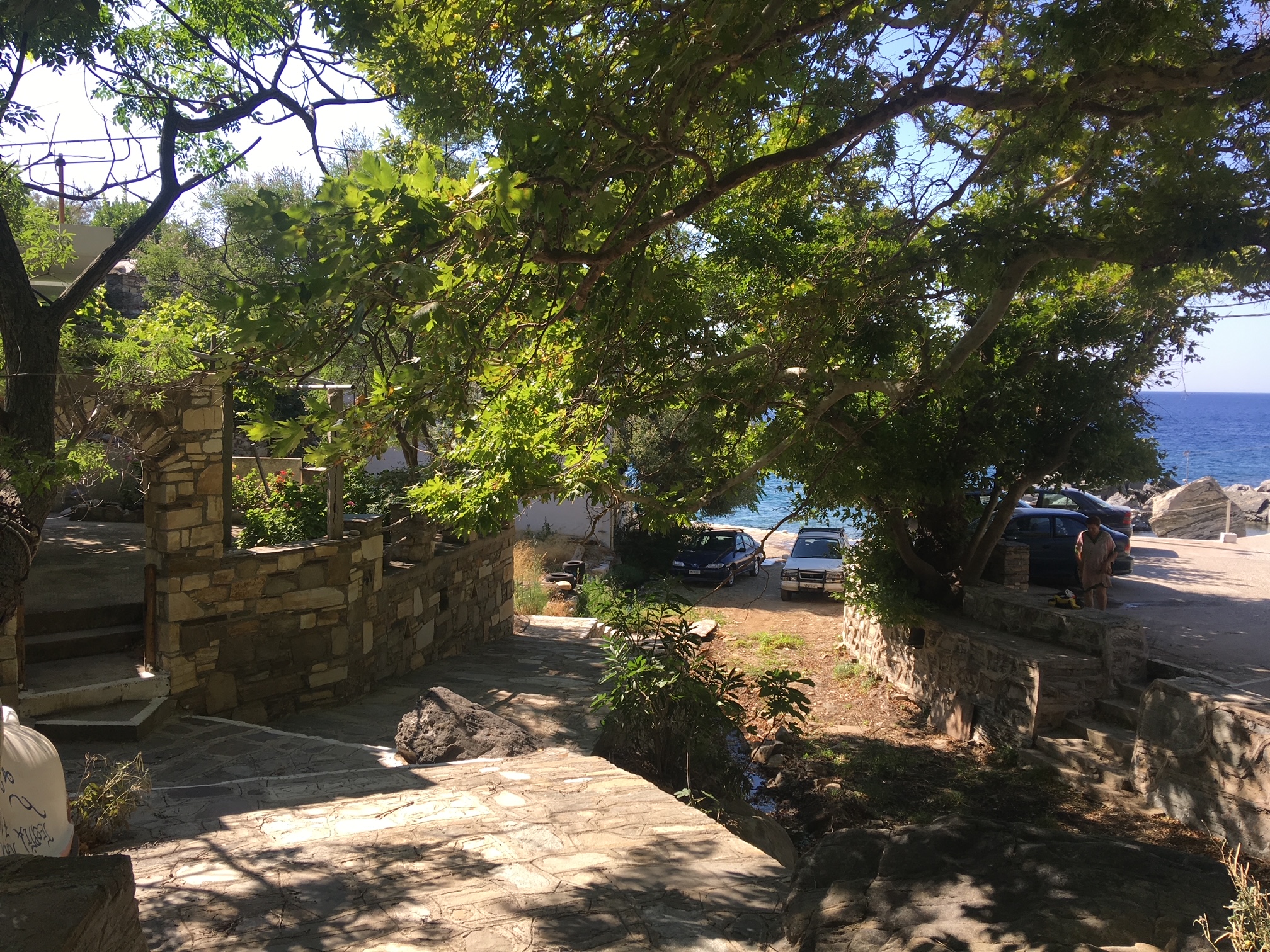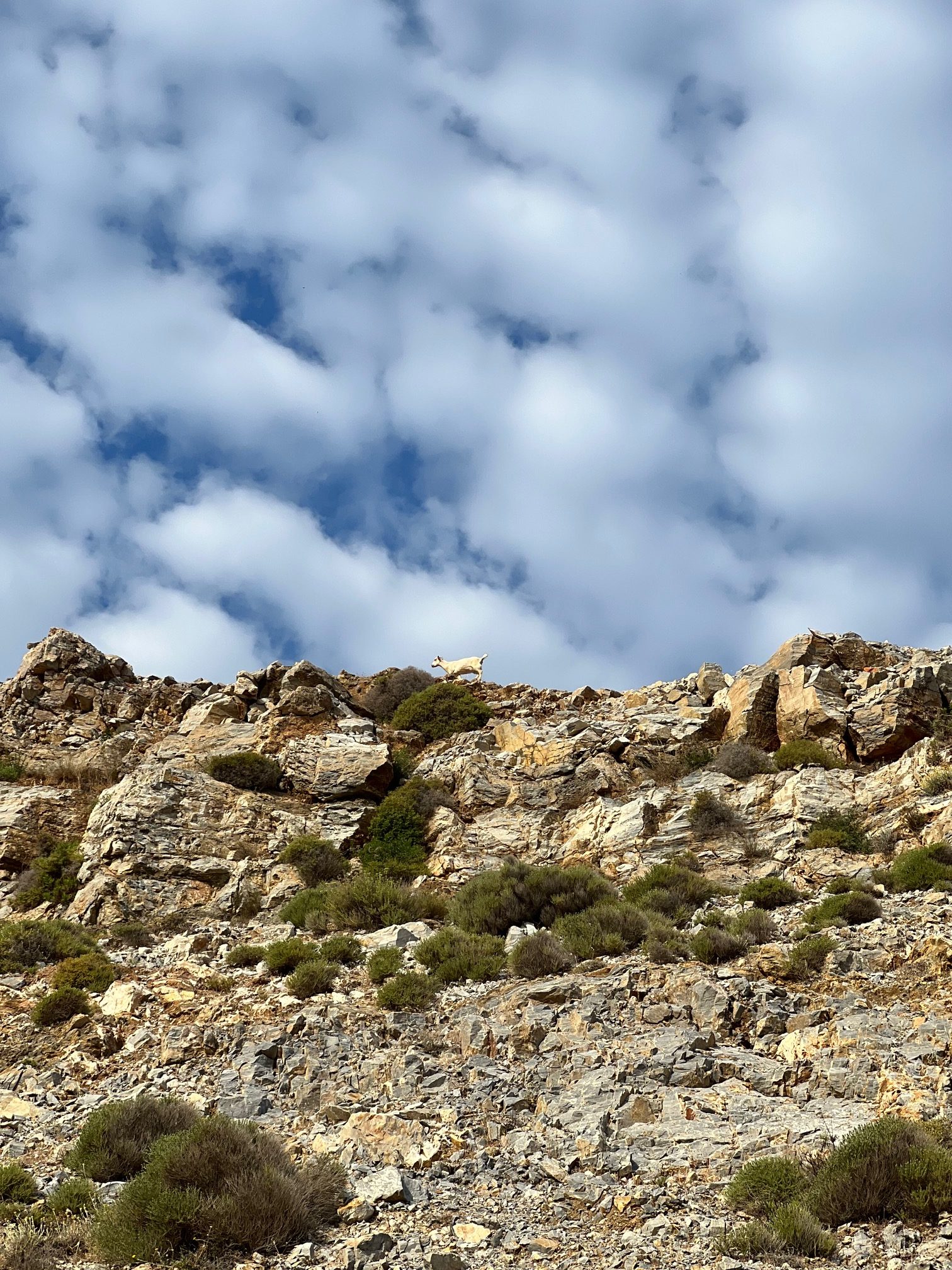 CLASSES
Ikaria Add-On – Discover the South Side!
---
The New York Times called Ikaria the place "where people forget to die." I like to say that it's the place where people remember how to live! Sharing that with you is exactly my mission when you visit me in my village and country home for a week that is so much more than "just" cooking!


For several weeks in the spring and early fall each year, I open my family's country home, kitchen and garden in the ancient village of Aghios Dimitris to a limited number of guests for a very personalized experience cooking and learning about life and longevity on Blue-Zone Ikaria.


You'll leave any stress behind as soon as you step foot on the island, beguiled by the scents of honey, herbs and pine. You'll enjoy mornings full of camaraderie and cooking, as we prepare the healthiest seasonal foods together and savor them around my garden table with the most amazing view of the Aegean. You'll learn about plants and herbs and how to use them in a multitude of ways. We'll clink glasses together and with local friends of all ages. But most of all, you'll surely embrace and hopefully absorb the many life lessons Ikaria has to teach us. Join me for a taste of this amazing island!
Discover the south side of Ikaria over three and a half days after our Glorious Greek Cooking Class together!
---
---
---
SEPTEMBER 28 - OCTOBER 1, 2024
You'll get to the south side of the island around noon on the day you depart from our cooking week together, and settle into a cozy hotel or pension near the water. You'll be able to take a dip, relax, and enjoy Ikaria's famed mineral springs at Therma, renowned since antiquity and mentioned by Hippocrates for their therapeutic qualities.
The south side of the island, especially the area around the capital, Aghios Kyrikos, and Therma, where the main mineral springs are located, is a throwback to Greece of the 1960s. You'll feel that relaxed, retro vibe, for sure!
While there is plenty of free time over the course of these three days, you will enjoy an organized sail to Fournoi, the magical string of tiny islands you can see from the southern coast. Some of the best seafood in Greece can be found here, and a fisherman's lunch is in order, organized by us, of course.
The remainder of your time here will give you the opportunity to see the archeological sites and museum, enjoy the capital and its easy, fun nightlife, cafes, and small tavernas, and take a trip to Faro, just down the coast, for a swim, great seaside lunch and visit to the Byzantine fortress called Drakano, with one of our knowledgeable local guides.
A walk to Aghios Yiorgis, one of Ikaria's best, hidden beaches, and extras like yoga or meditation for anyone interested are also part of your last taste of Ikaria!
01. What is the easiest way to get to Ikaria?
The fastest route is to fly into Athens and to catch a connecting flight to the island.
02. How long is the Athens - Ikaria flight?
35 minutes
03. Which airline fly to the island?
Olympic/Aegean, Sky Express, and Astra Airlines all fly to Ikaria
04. How do I get from the airport to the hotel?
Taxi or Jitney, approximately 30 - 40 euro per person
05. How long is the ride from the airport to the hotel?
06. What is the name of the hotel and where is it?
We usually house people at the Erofili Beach Hotel in Armenistis. We also work with the Cavos Bay, also in Armenistis.
07. What is the dress code for the classes and excursions?
Dress code is casual and comfortable. Bring layers, as the weather can get chilly at night. Make sure to have one pair of closed walking and/or hiking shoes, long socks, and one pair of long pants, preferably light colored.
08. What is the tipping policy?
Most people tip the kitchen assistants and hotel personnel, i.e. cleaning person. Taxi drivers are generally not tipped. It is customary to leave a 10% – 15% tip in restaurants.
09. How many people are in each class?
Our maximum capacity is 15. Most classes are 12 people or less.
10. It is common to travel solo?
Absolutely. We have many single guests and everyone feels at home and very comfortable.
11. Are children welcome?
We've had lots of young adults and a few children who like to cook accompany their parents. So, yes, kids over 12 are welcome to participate.