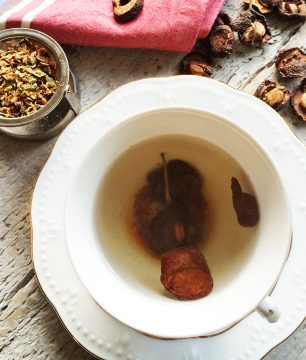 Tea time with Hawthorn? Yes, if you have a sore throat, insomnia and heart problems. On Ikaria, hawthorn is also known to be good for dyspepsia and kidney stones.
Goats love what the Ikarians call perikanthe — hawthorn. The rest of Greece knows this wild herb as Crataegus, which is its scientific name, too.
Hawthorn was recommended to me by an herbalist when I mentioned that I had trouble relaxing and sleeping. I happened to have both the dried berries and the dried leaves in my cupboard and I did make a tea, which did help me sleep.
Scientists have discovered that hawthorn dilates blood vessels, thus allowing more blood to flow to the heart and lowering blood pressure.
The ancient Greeks regarded the red berries and delicate pink flowers of hawthorn as a symbol of hope and happiness.