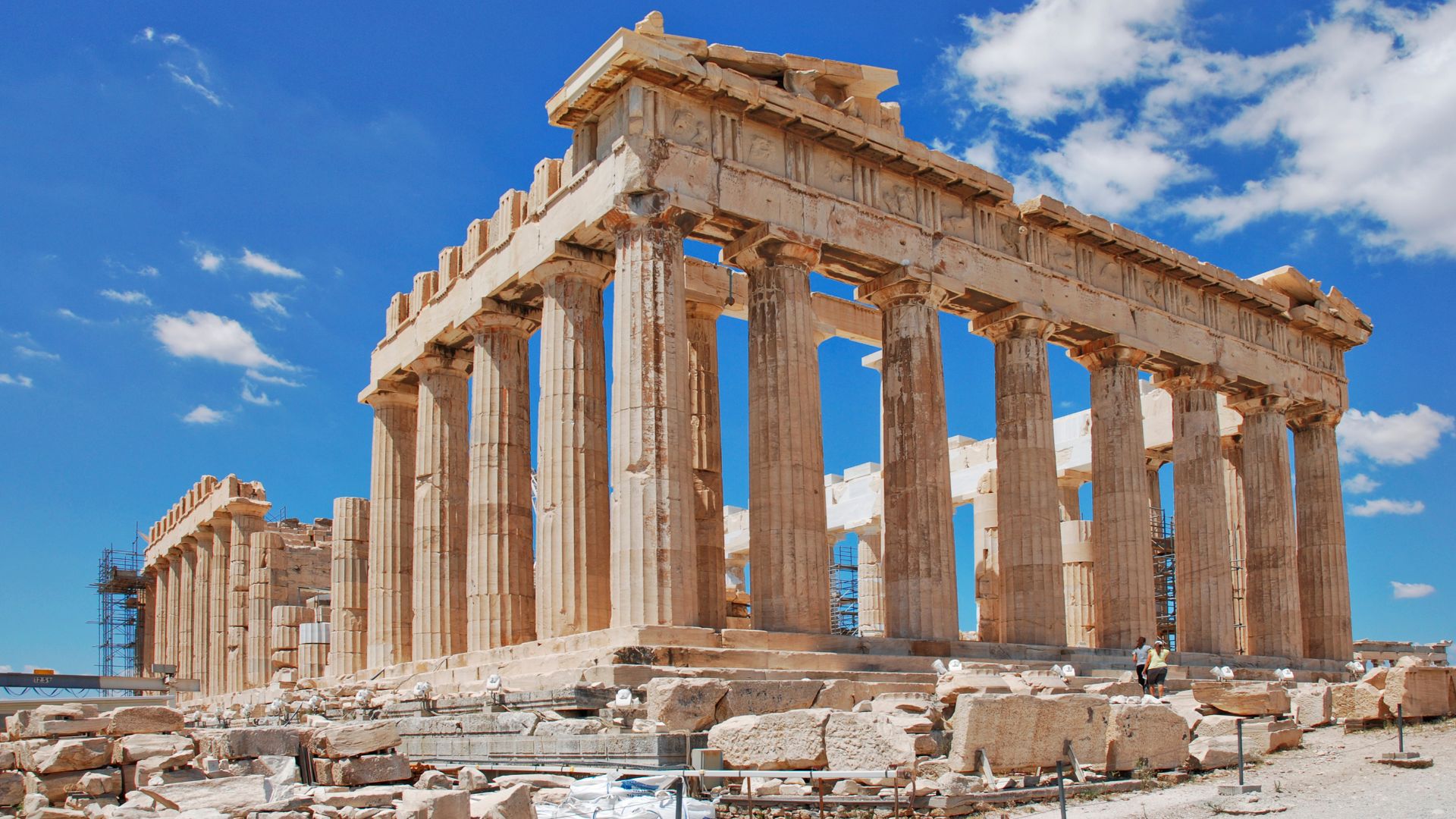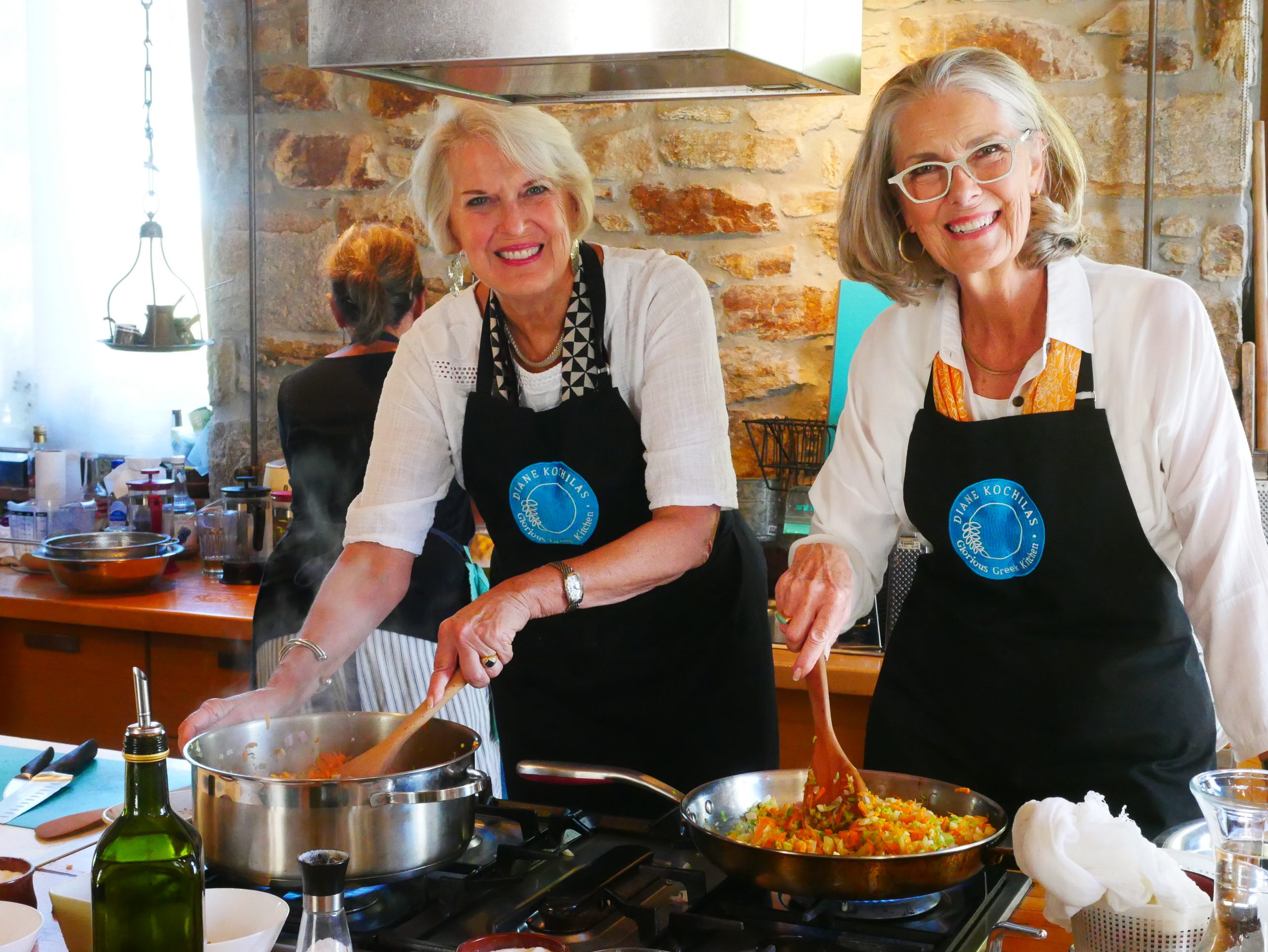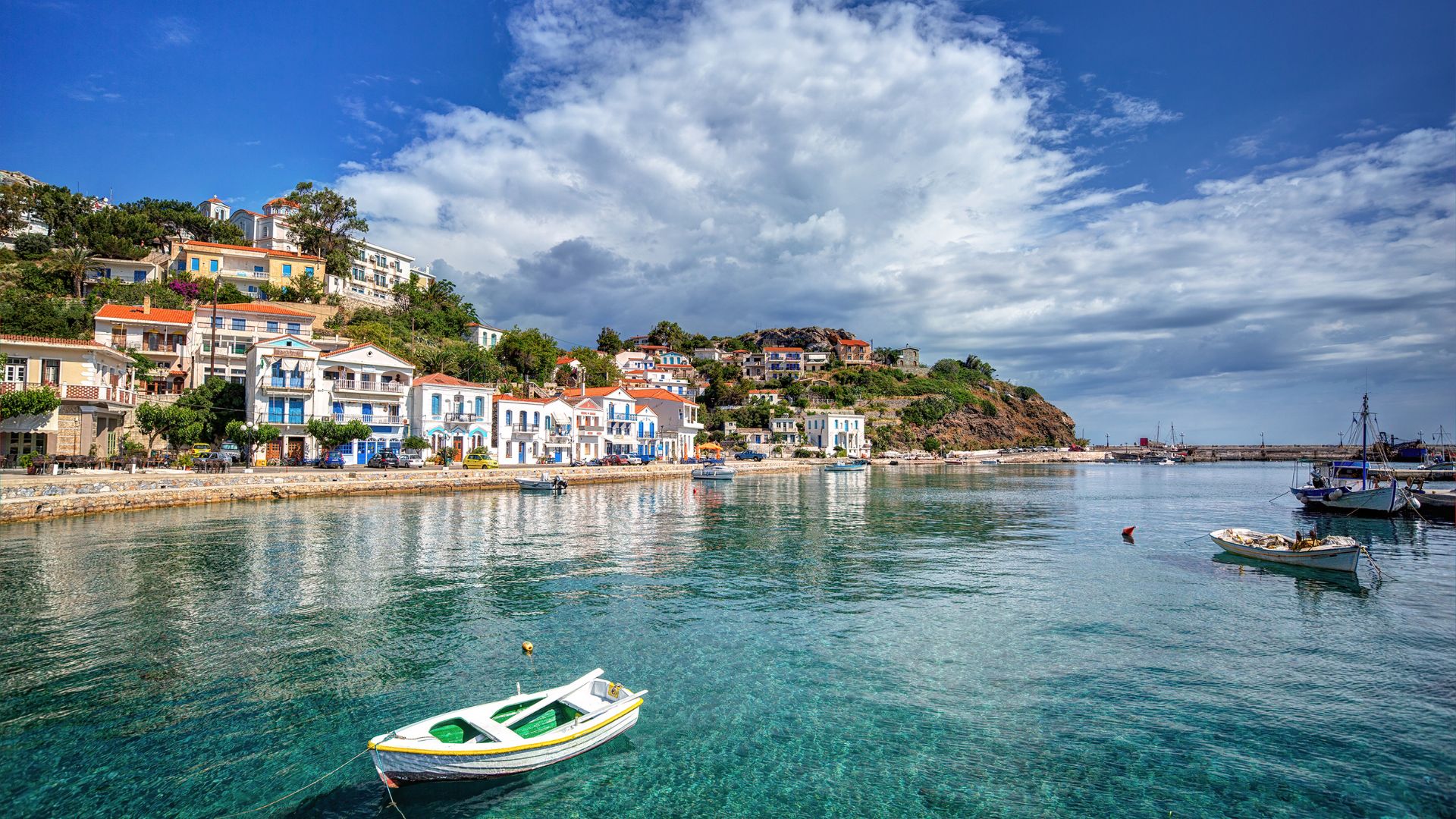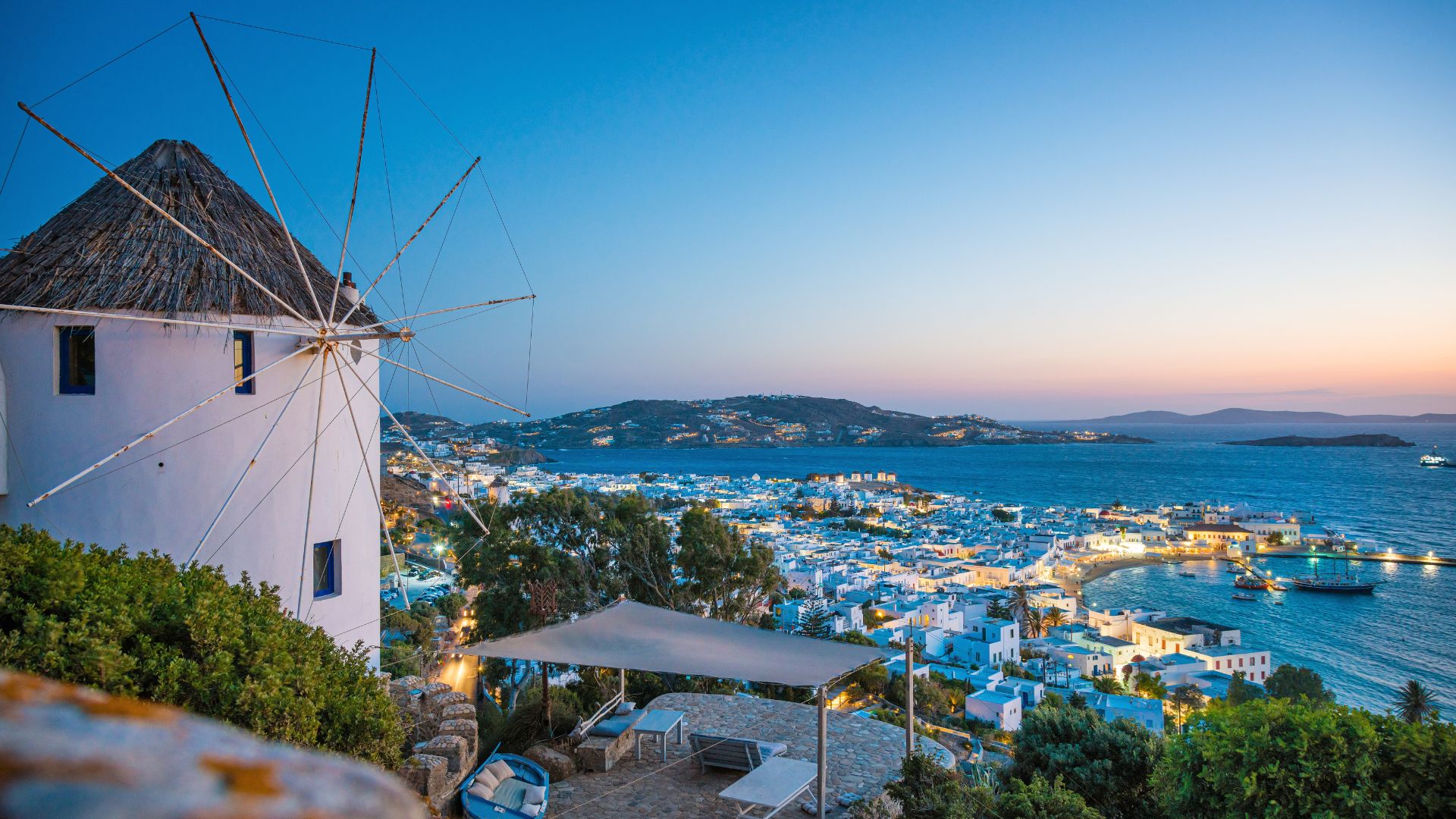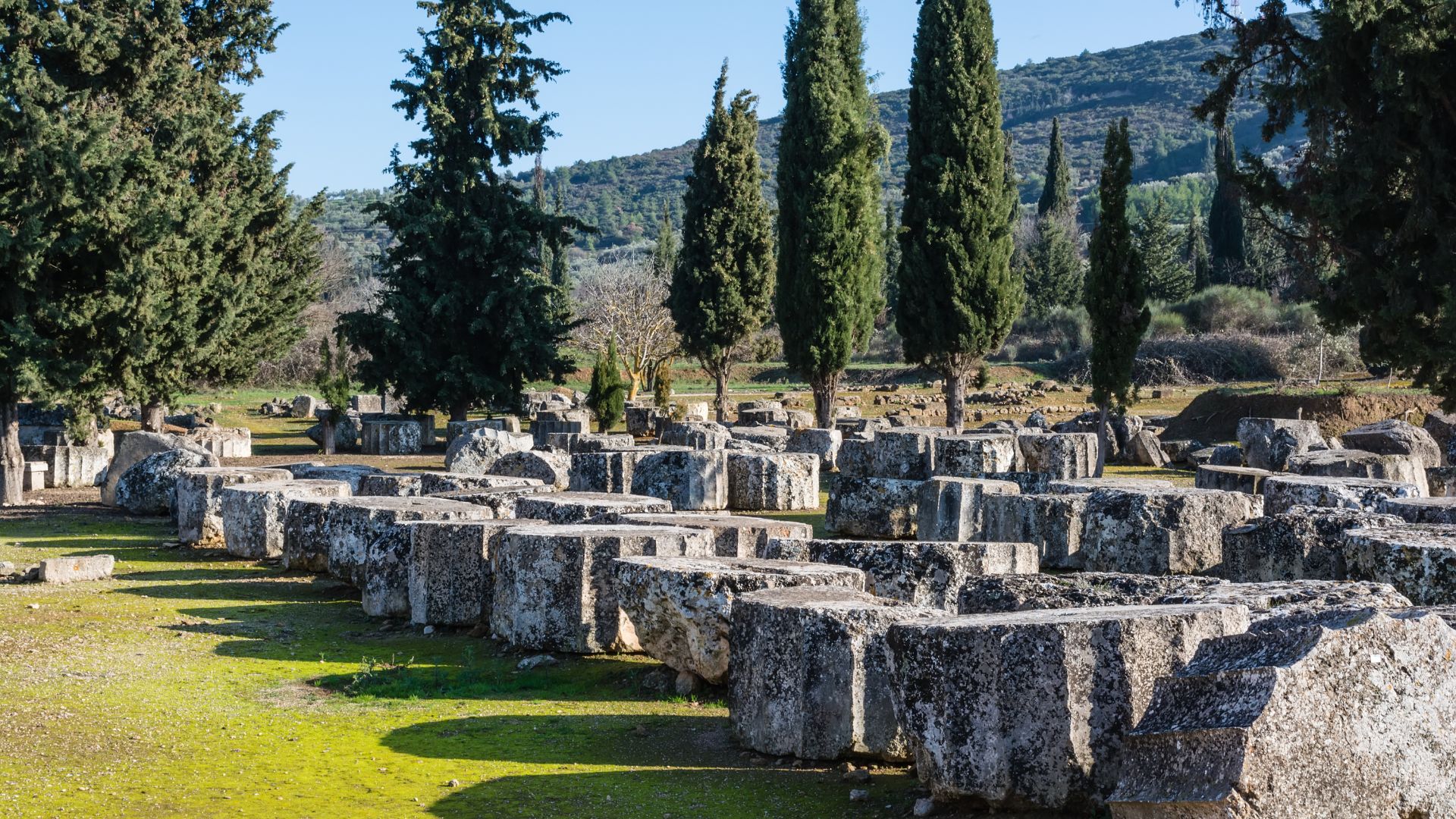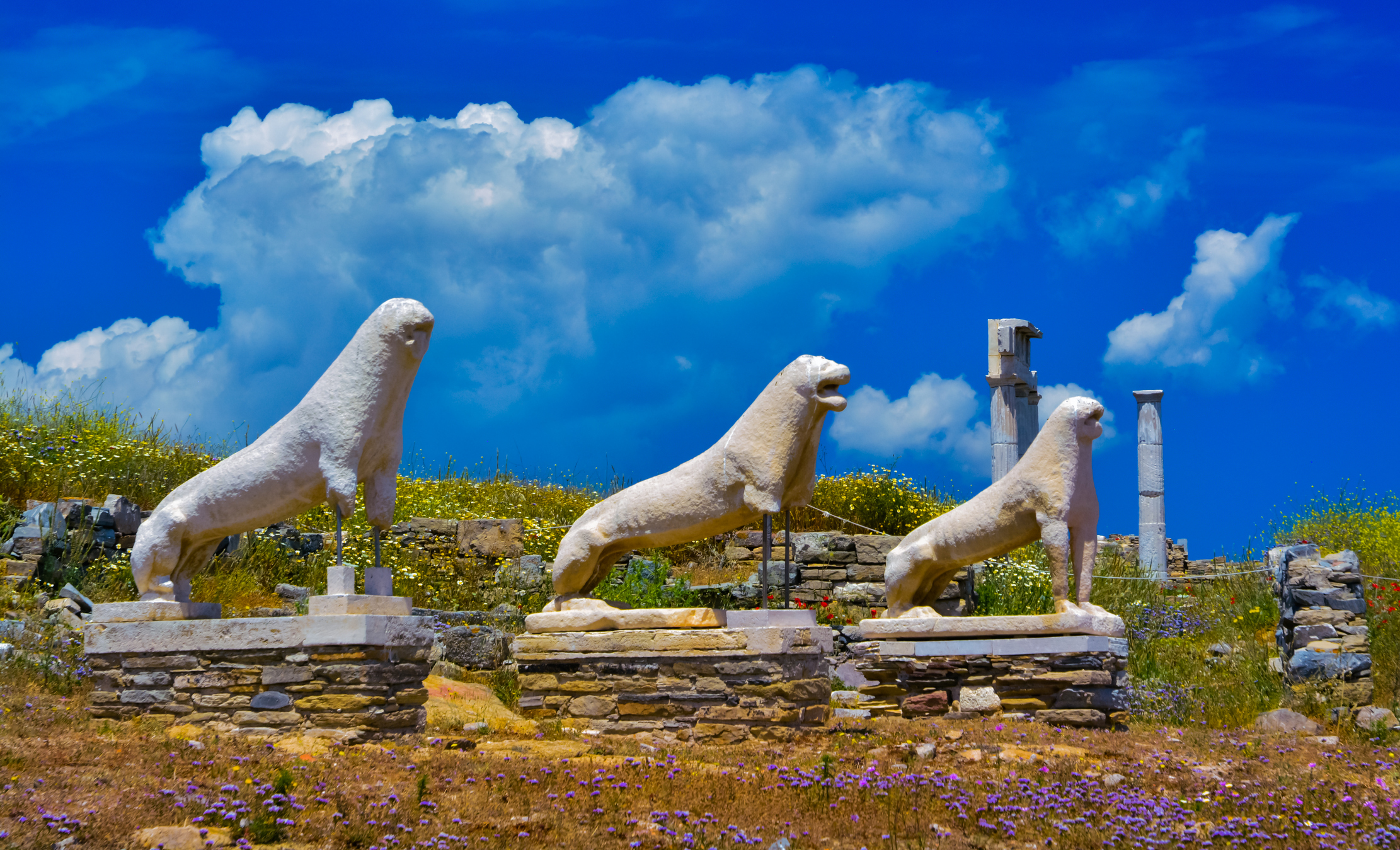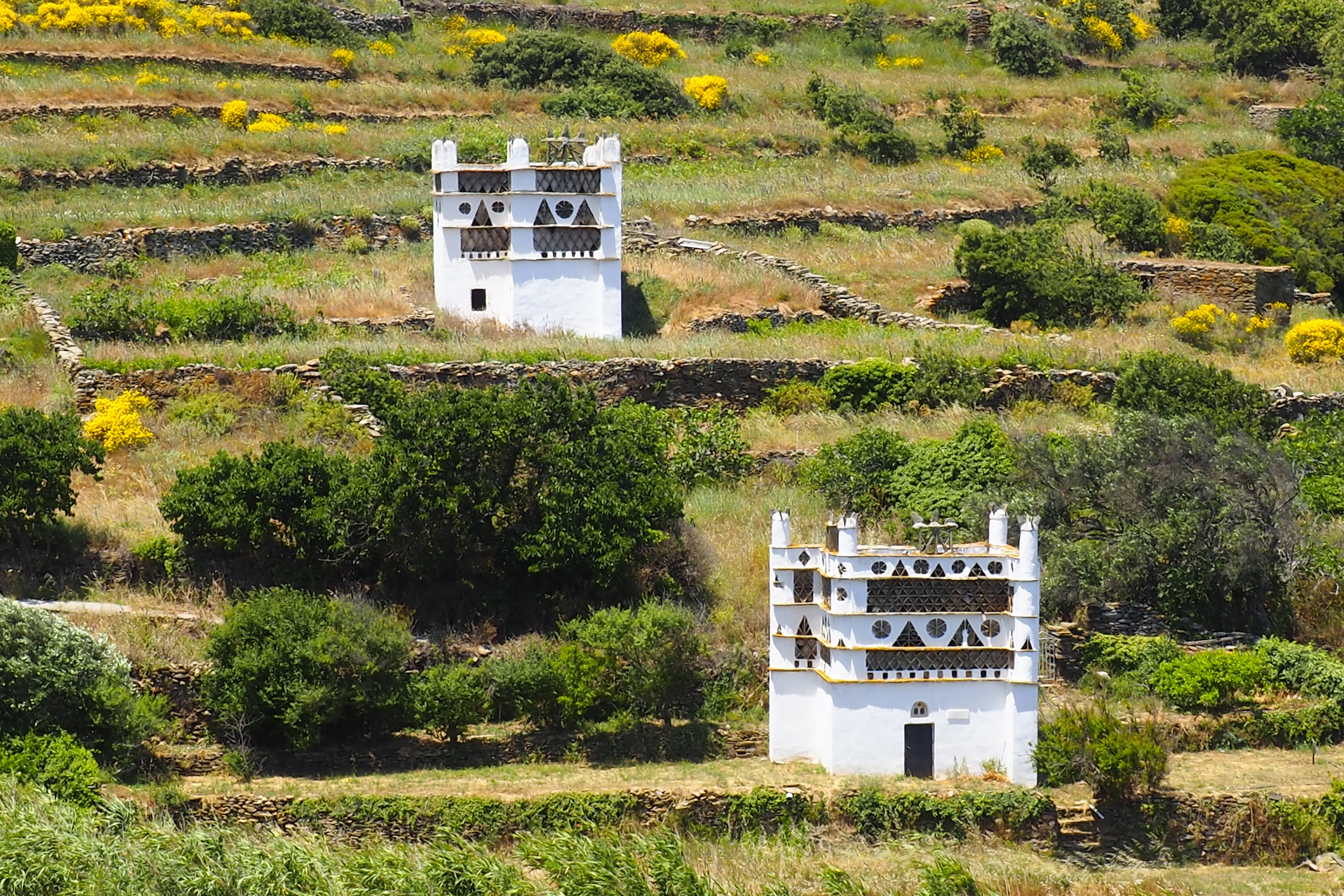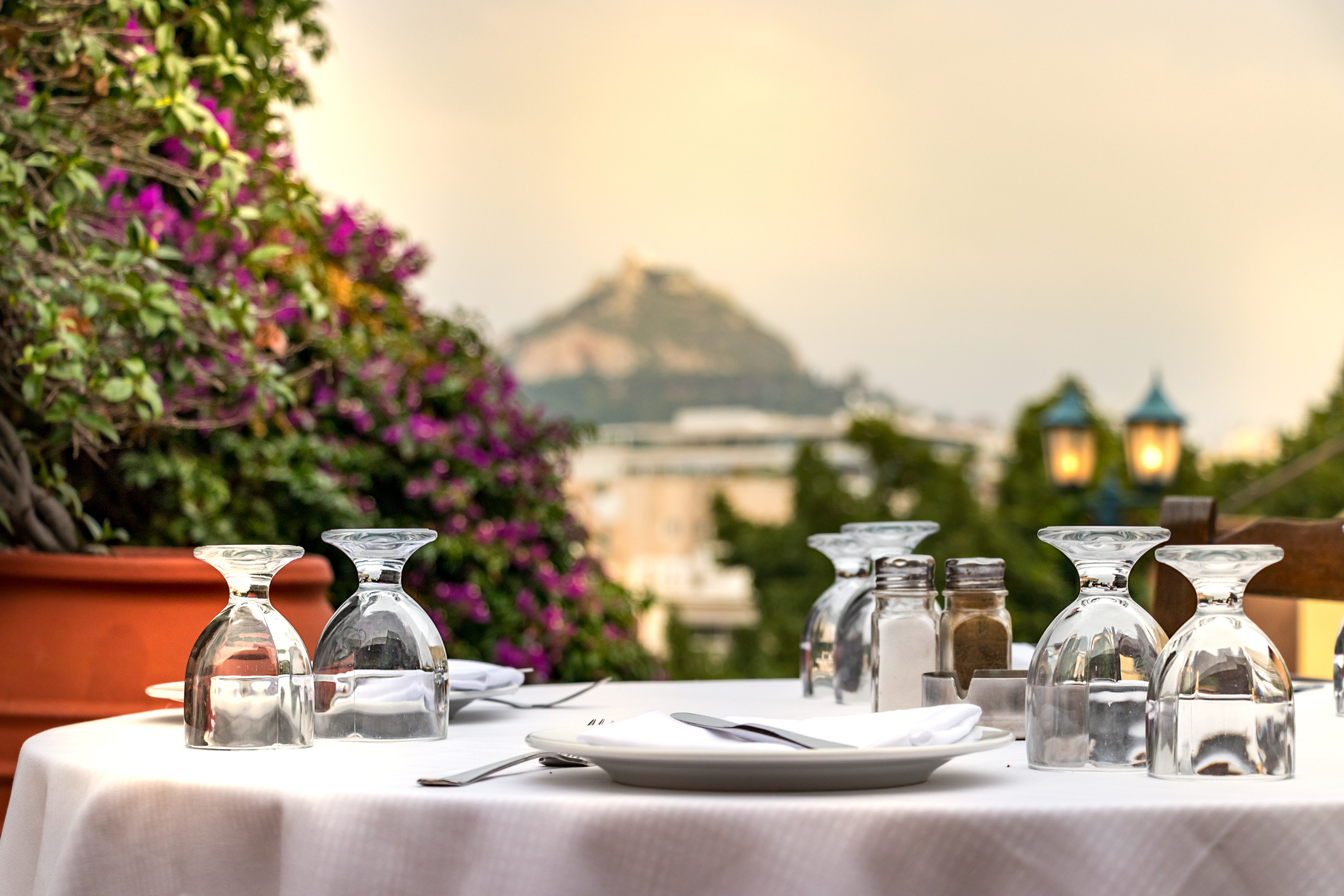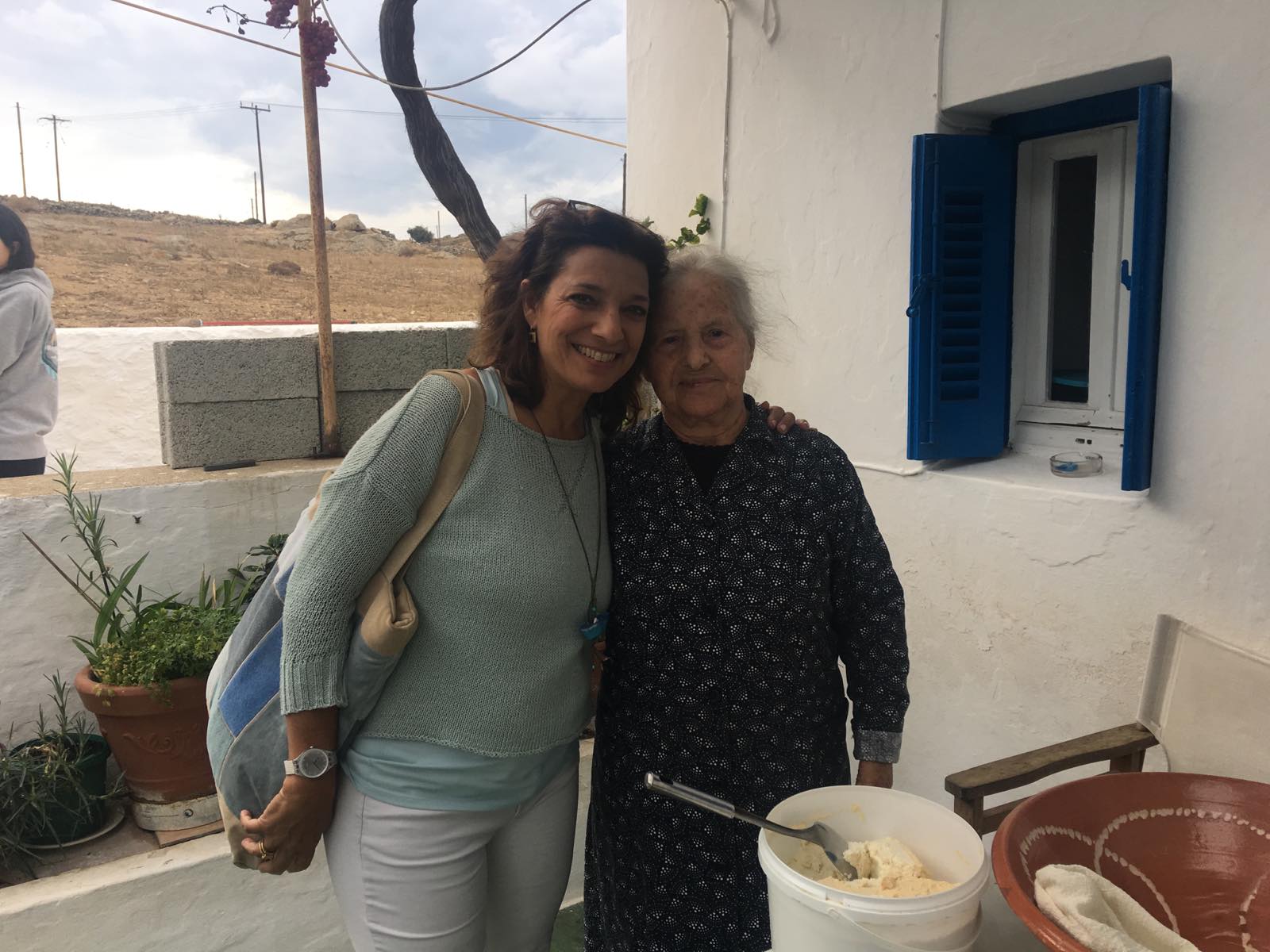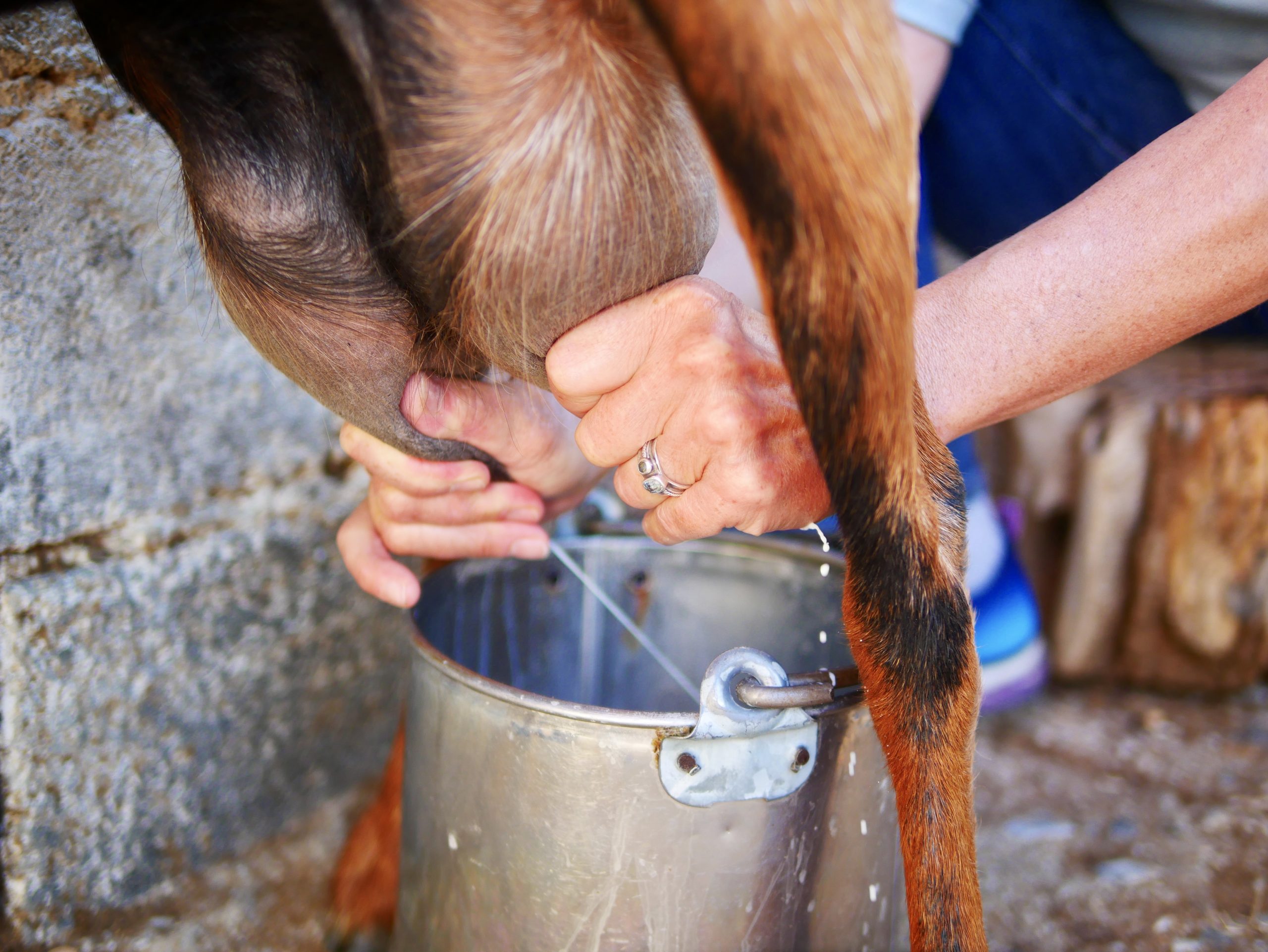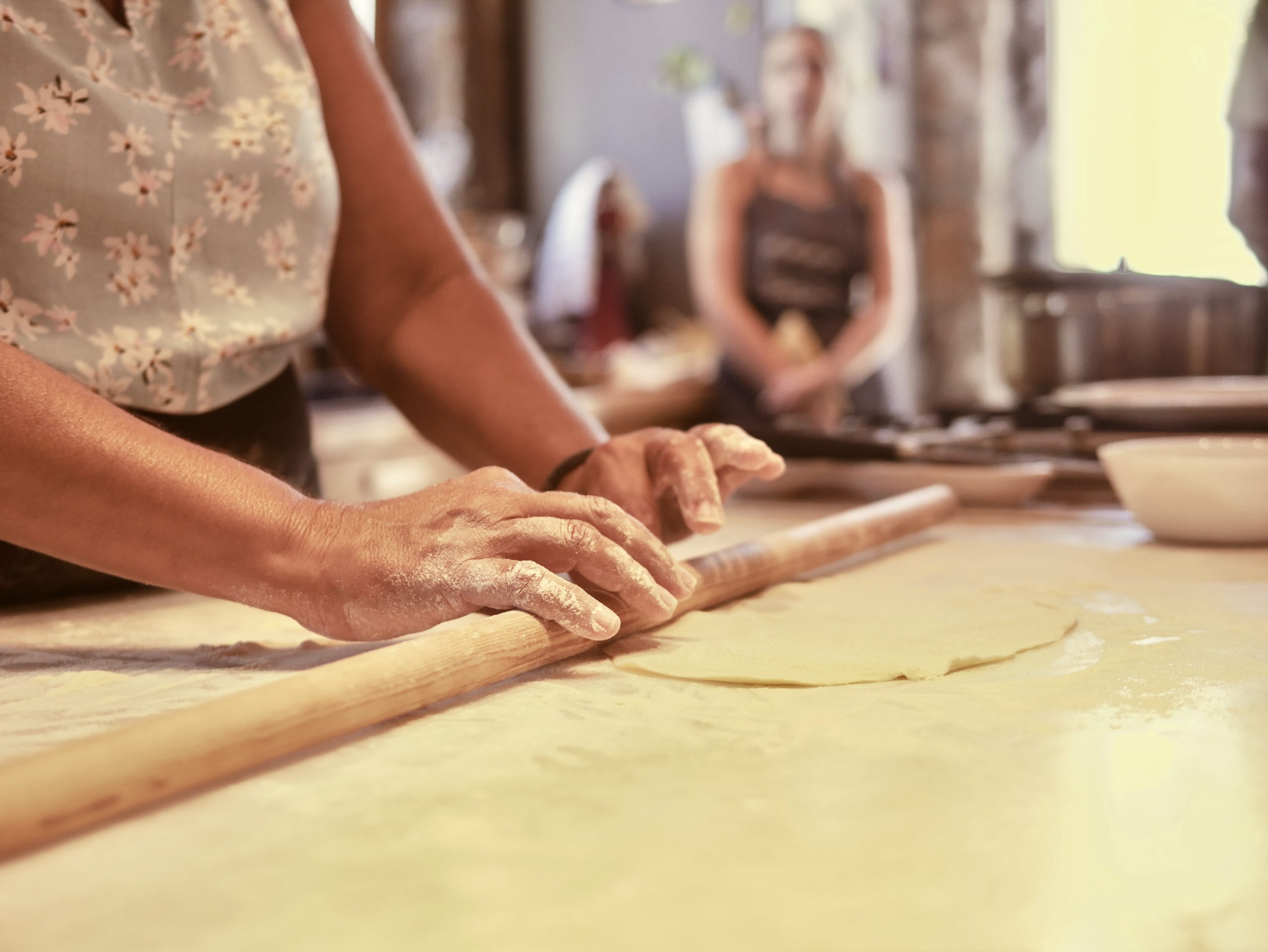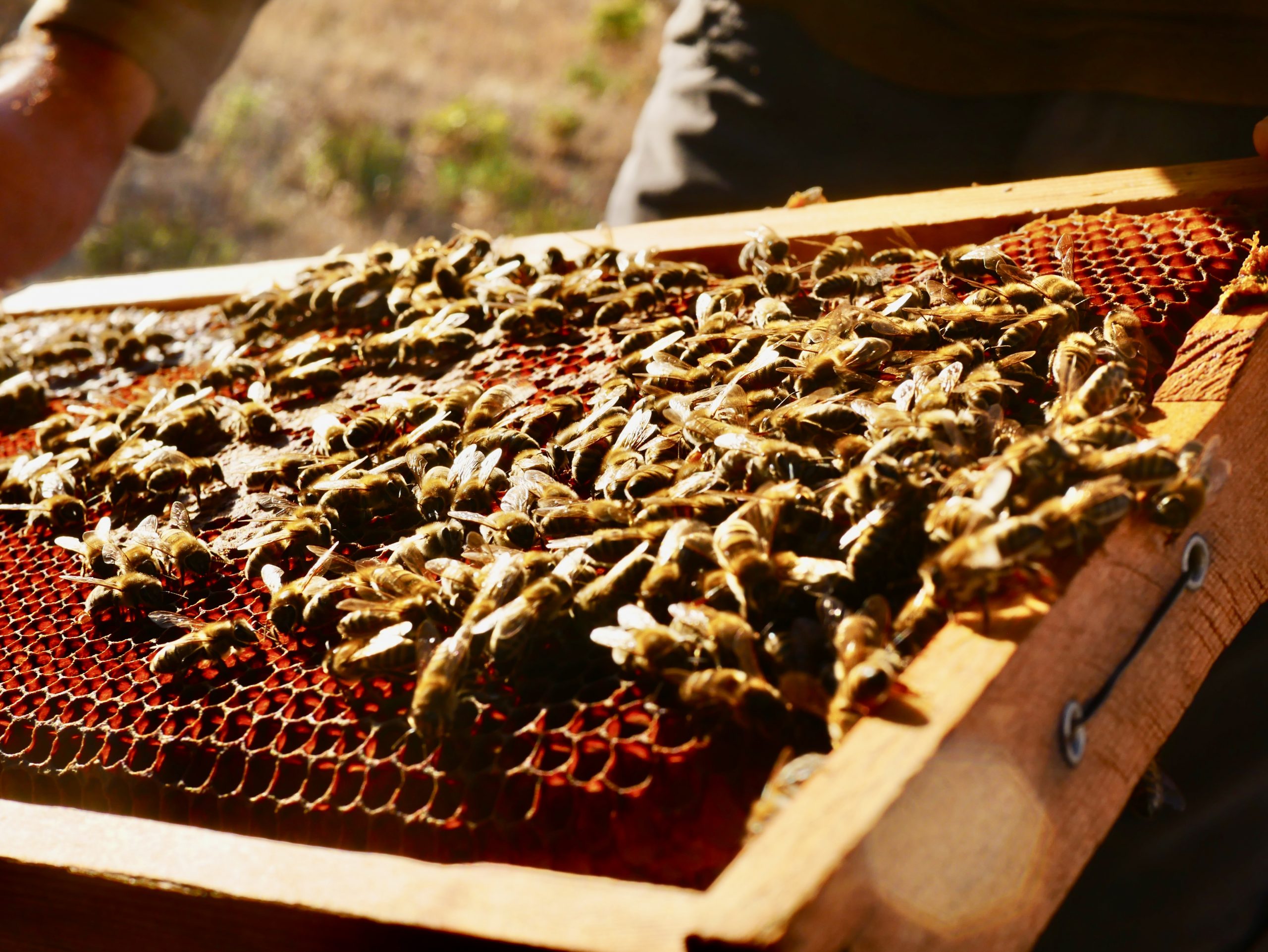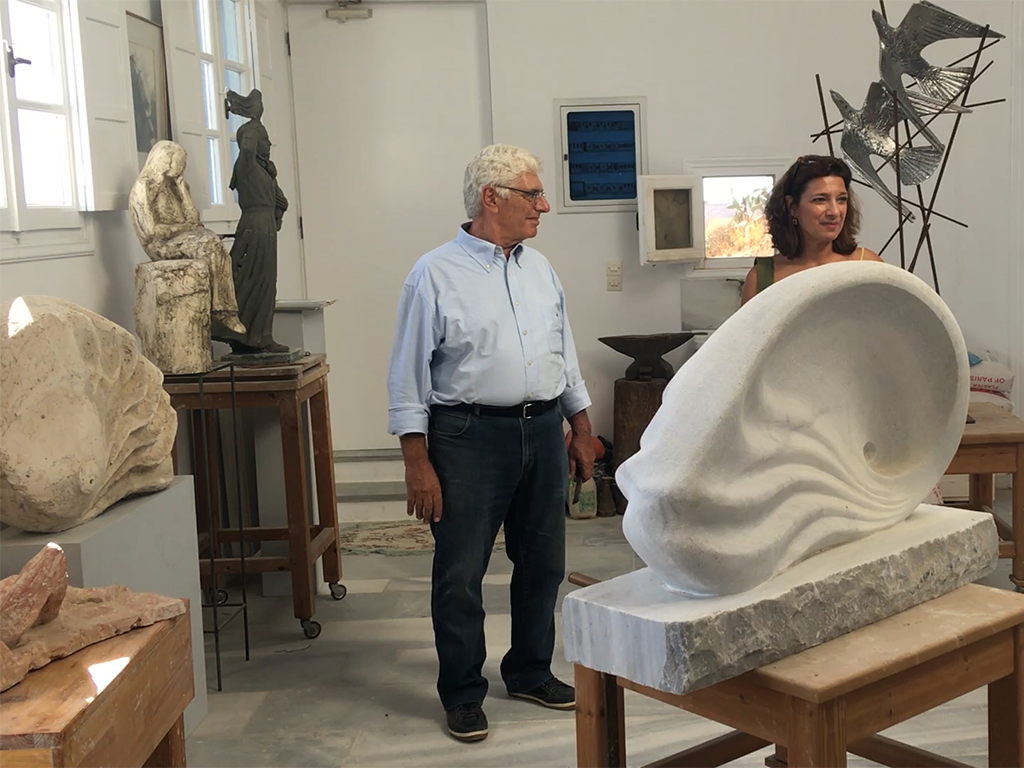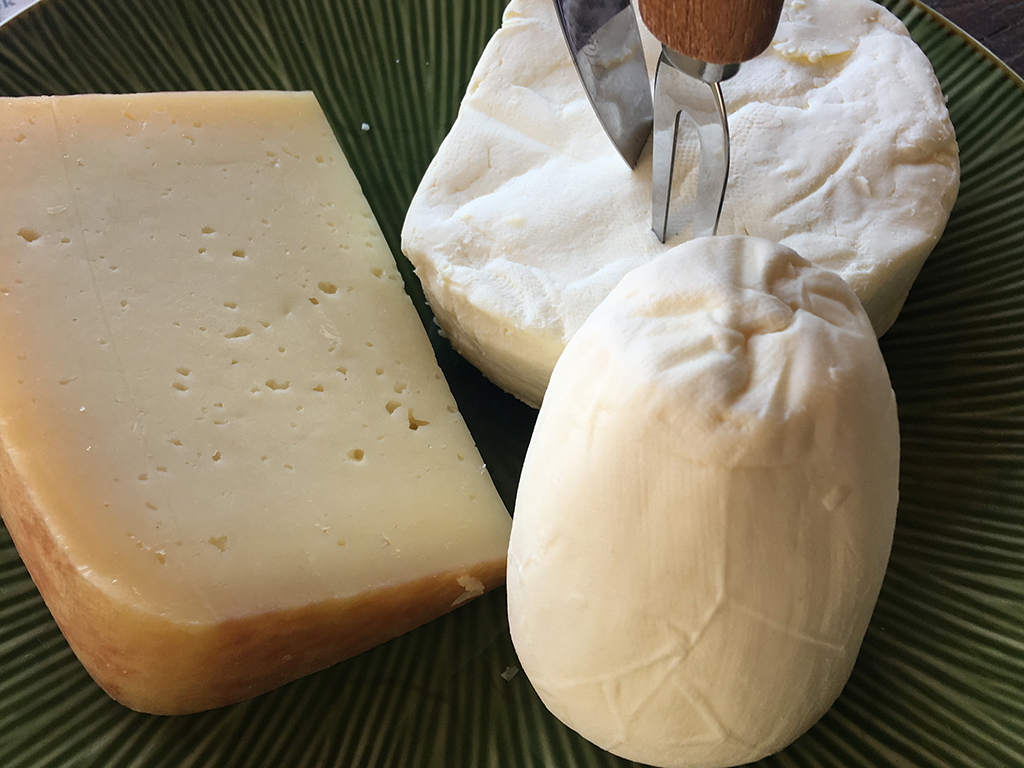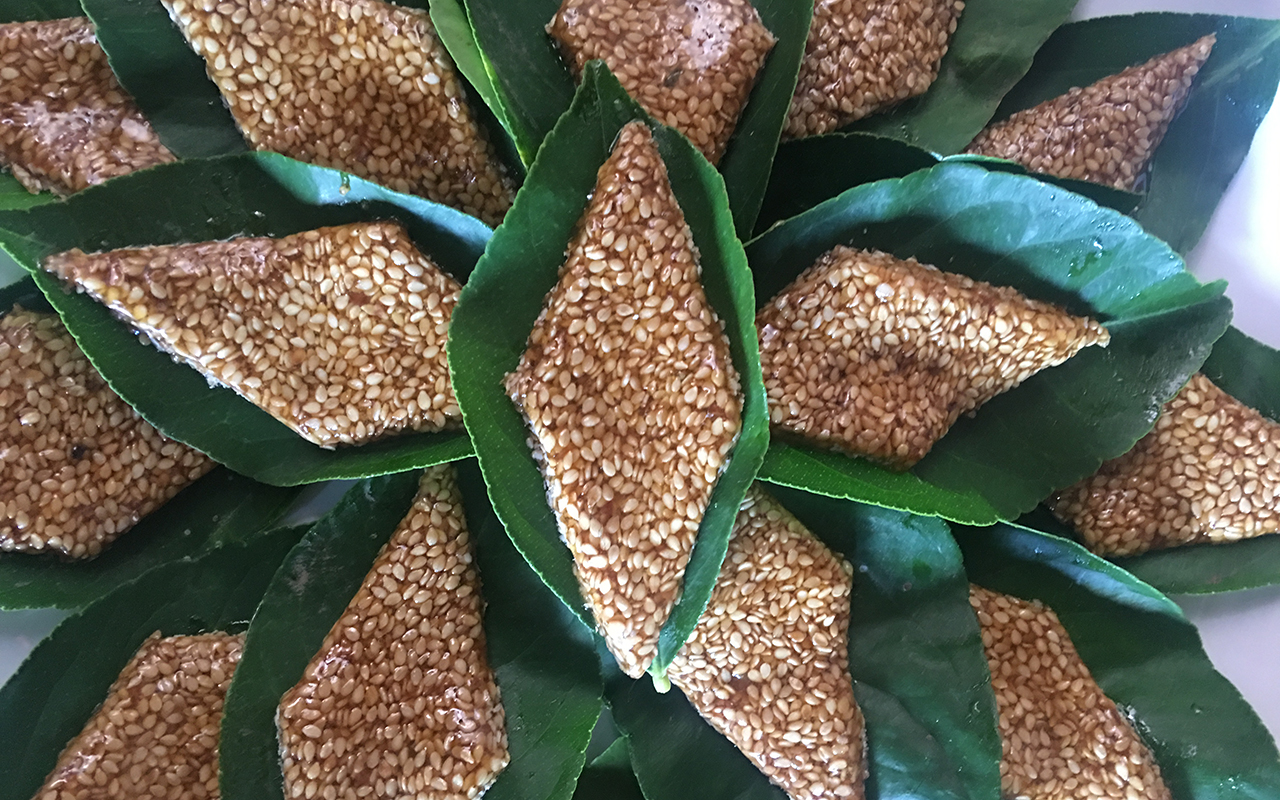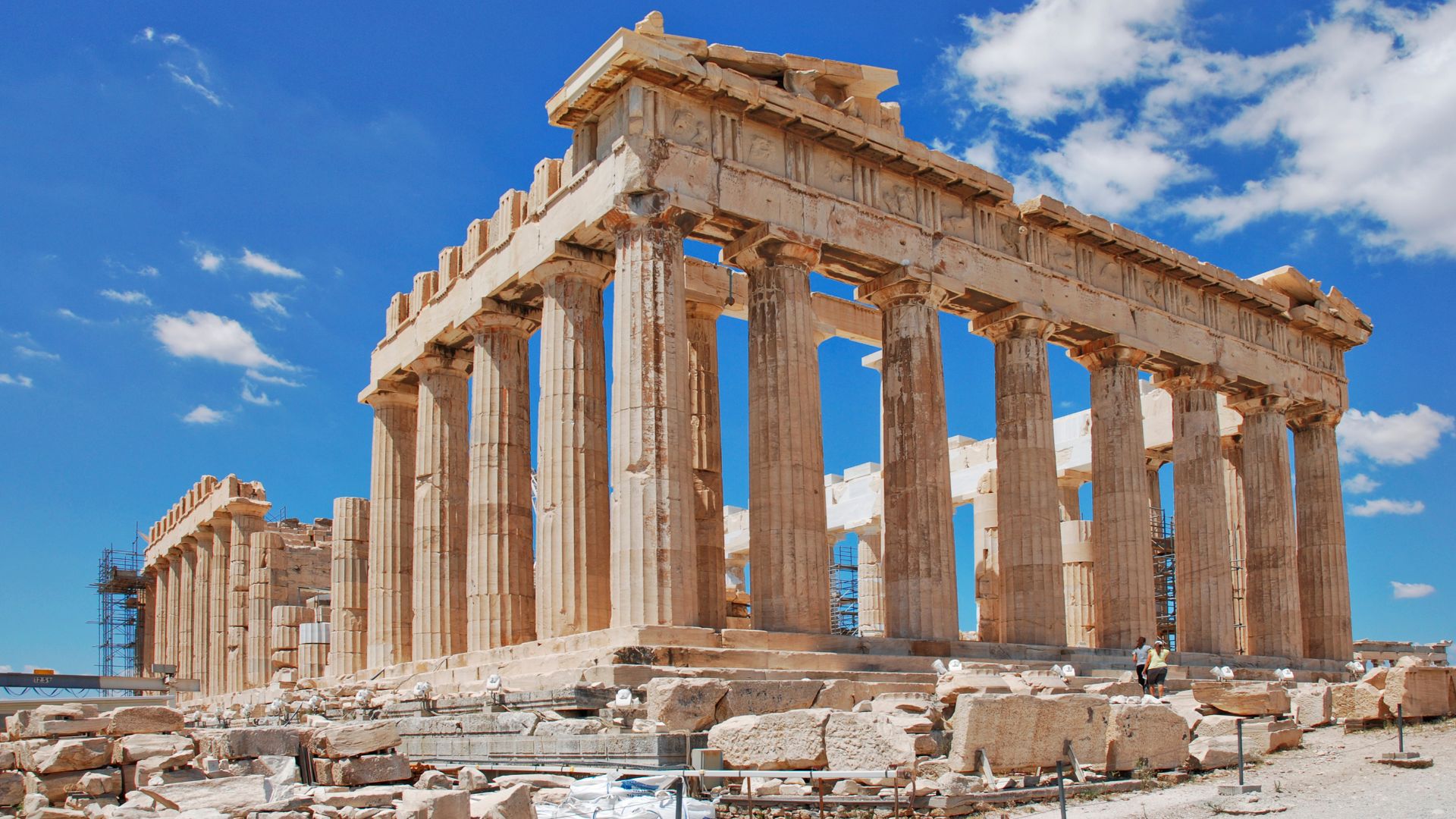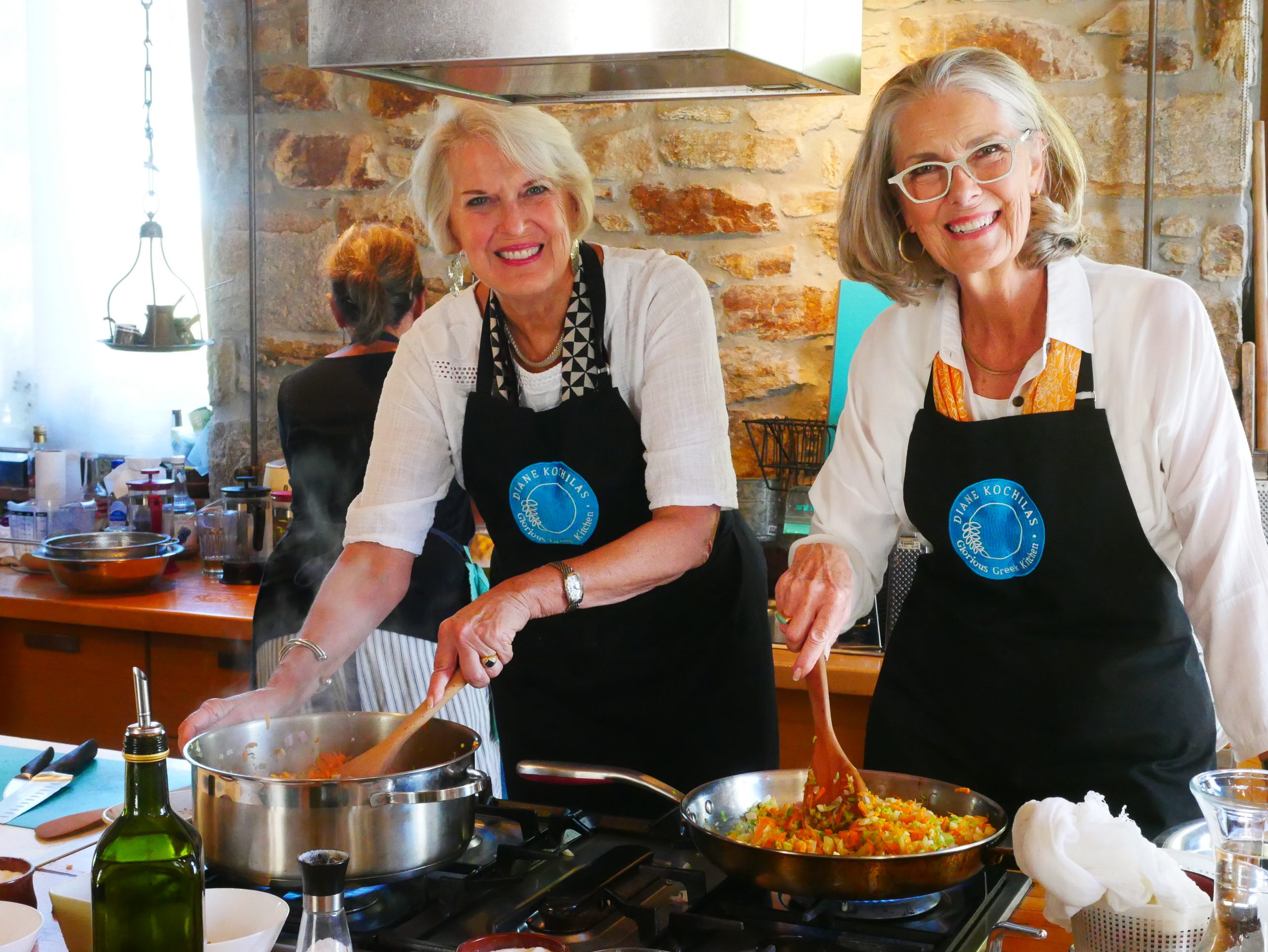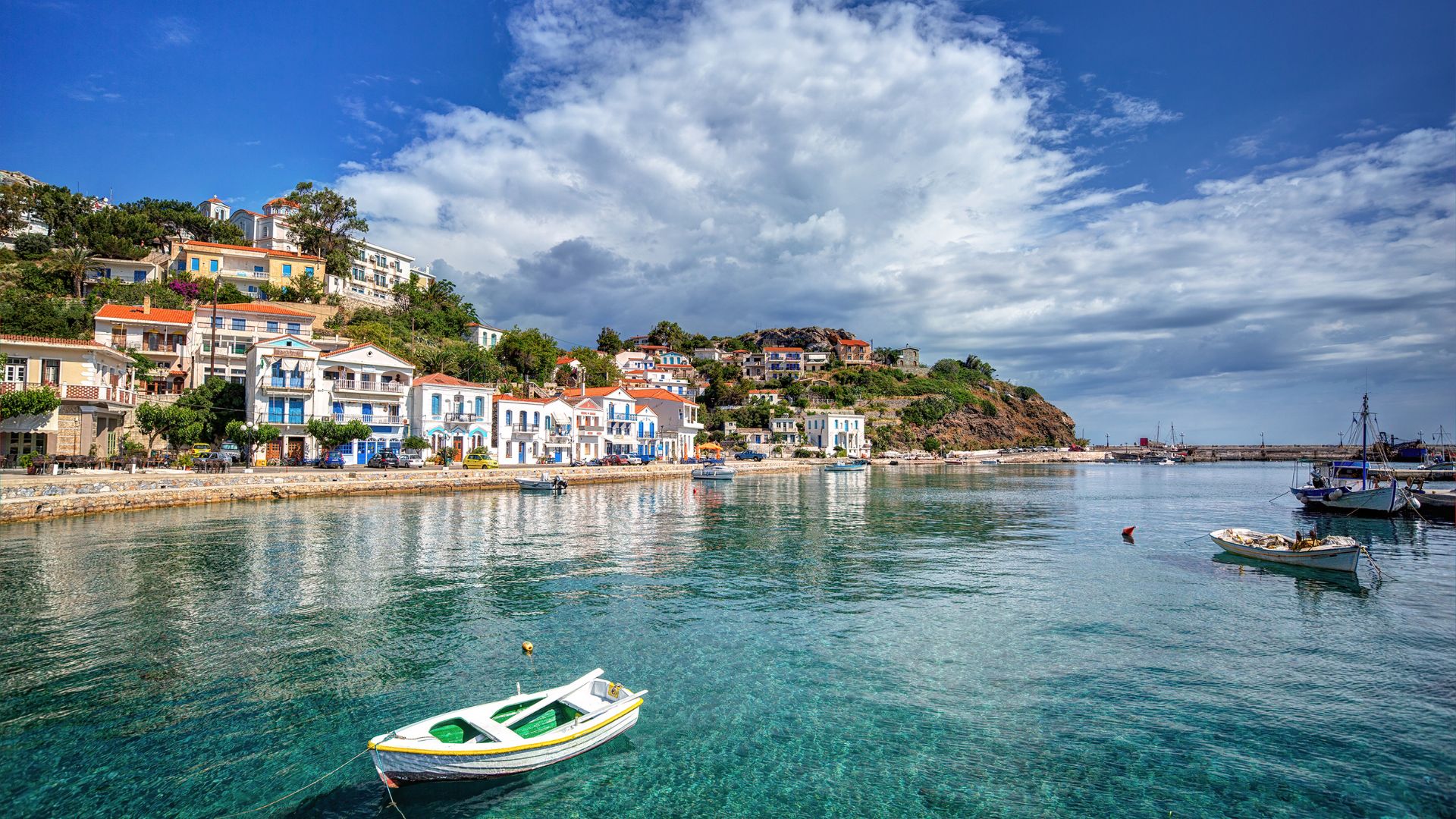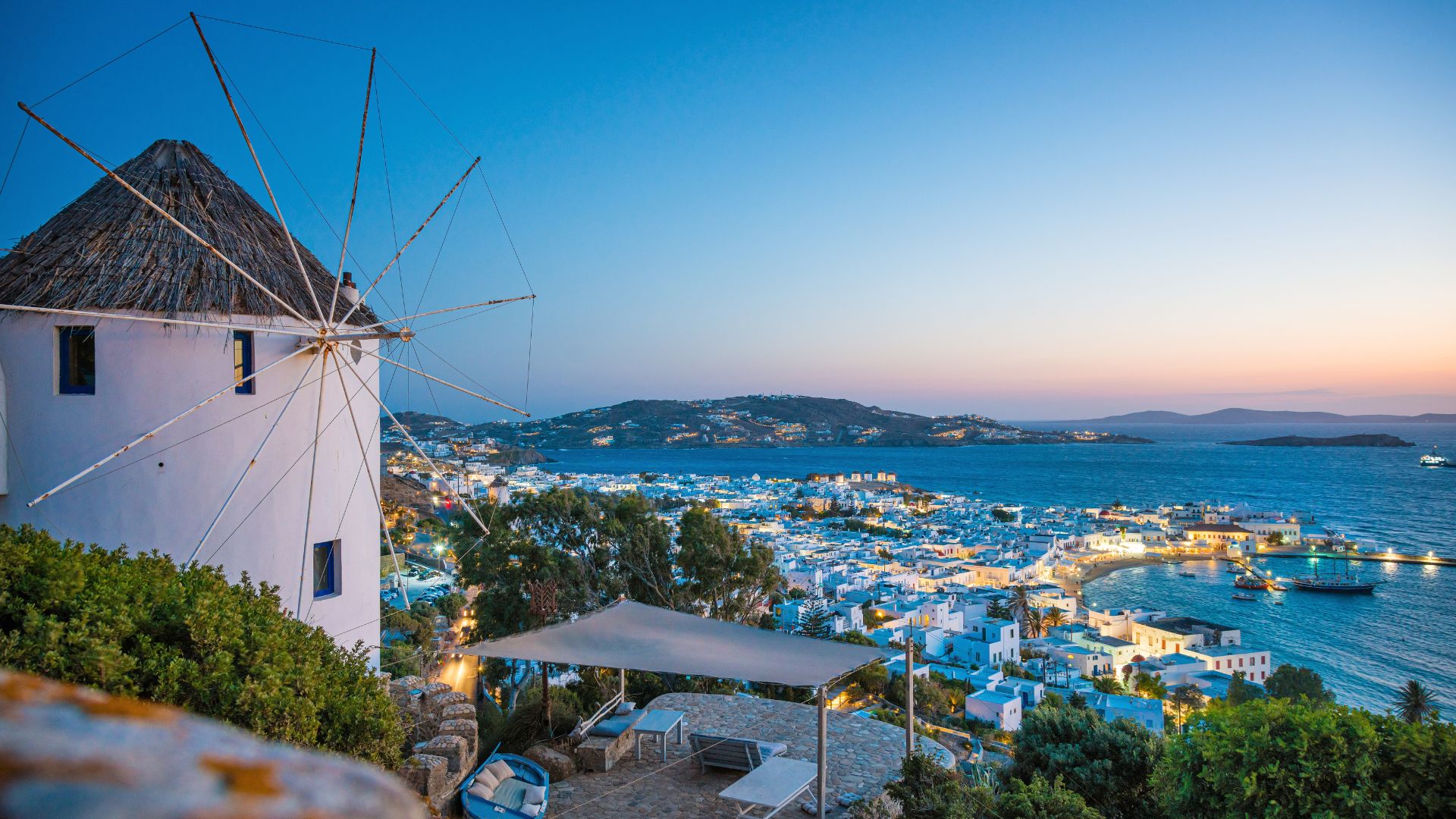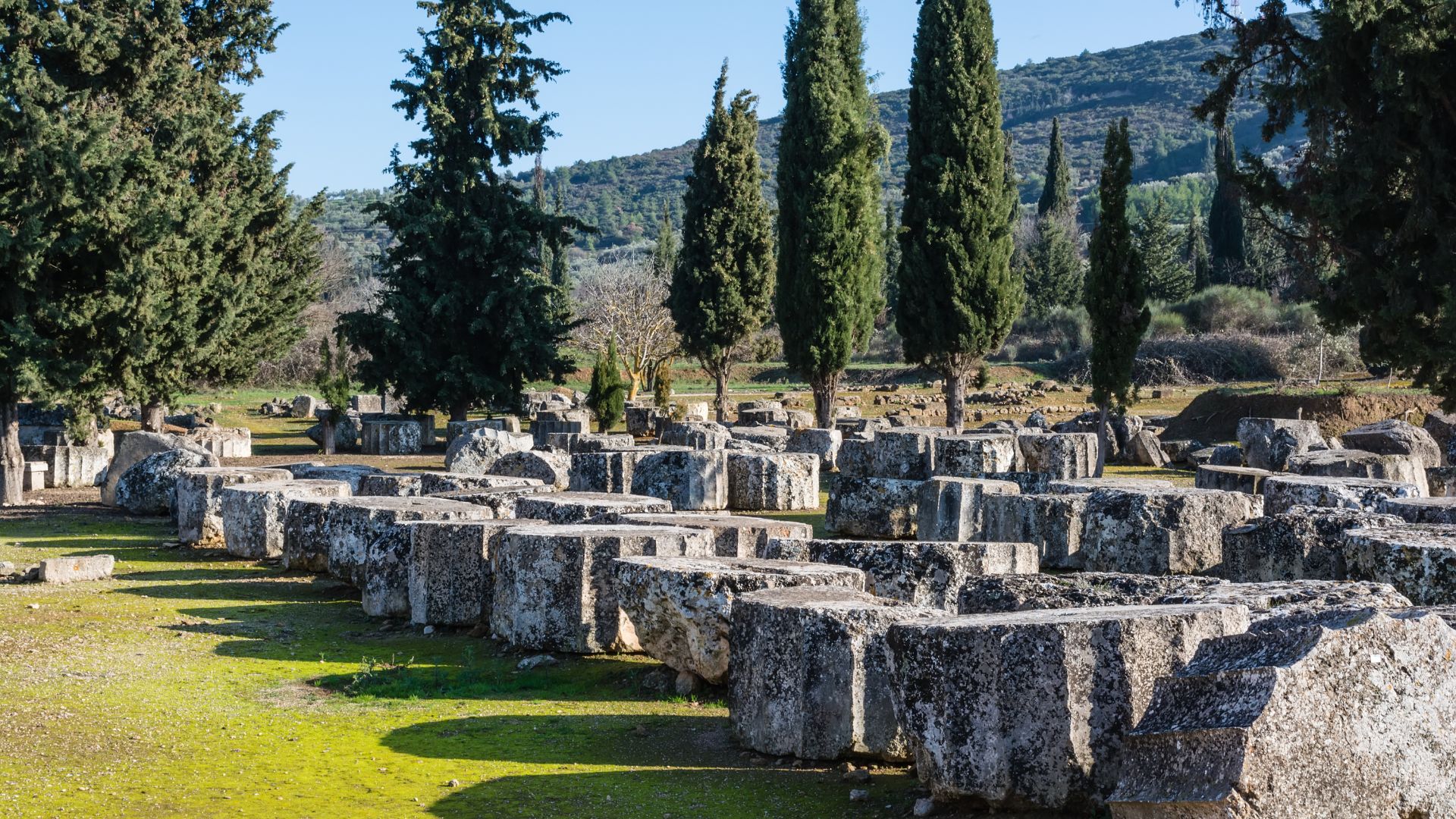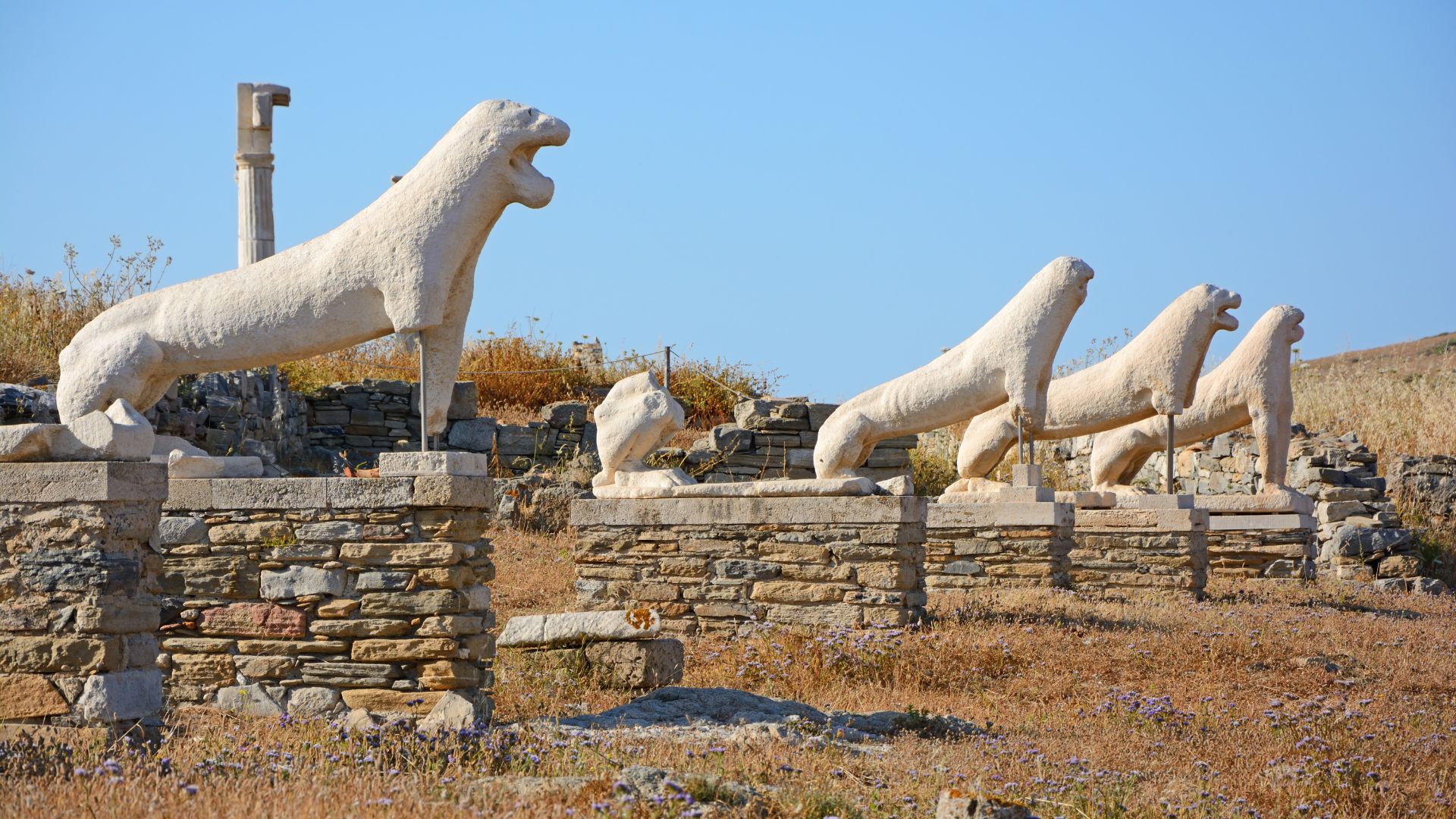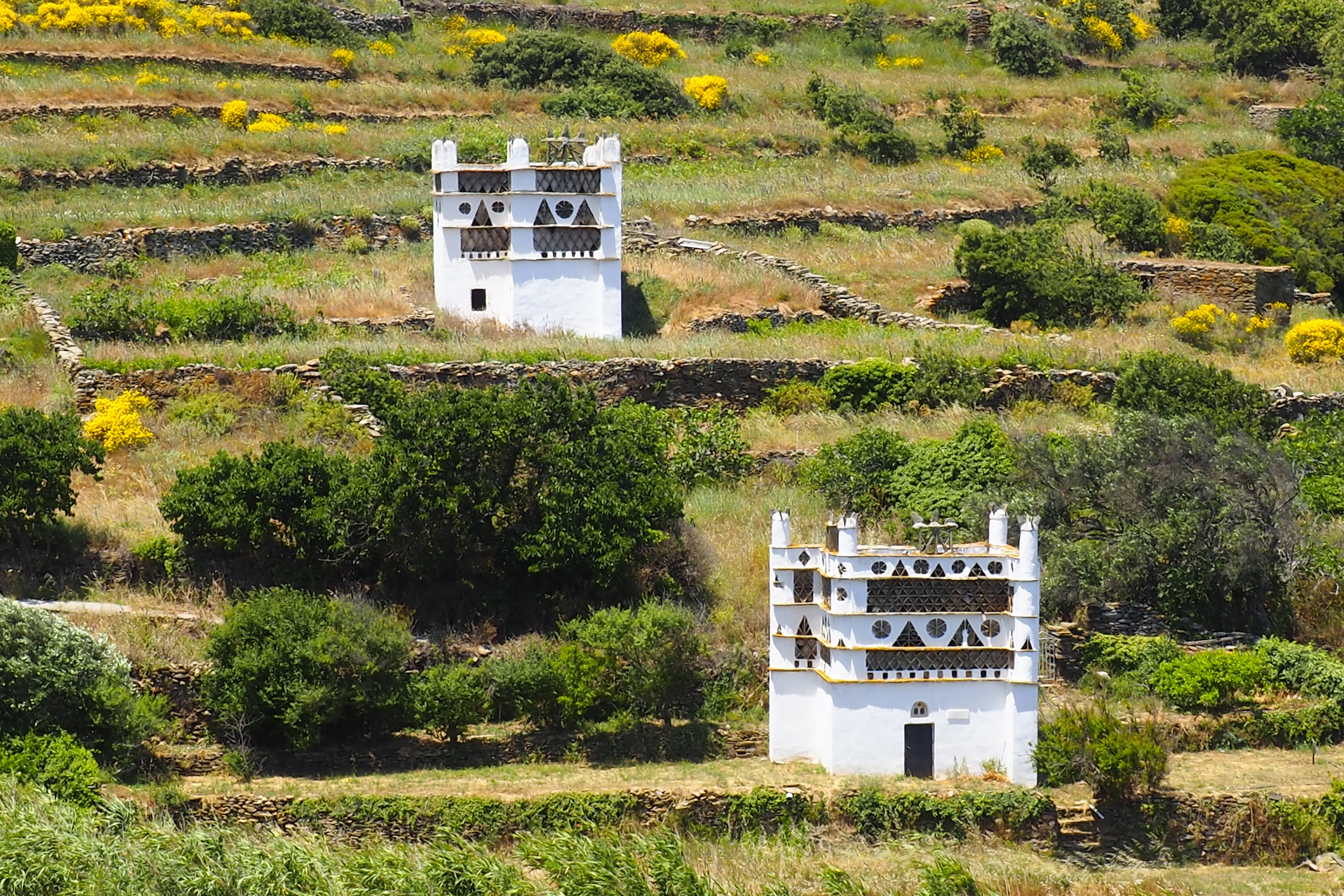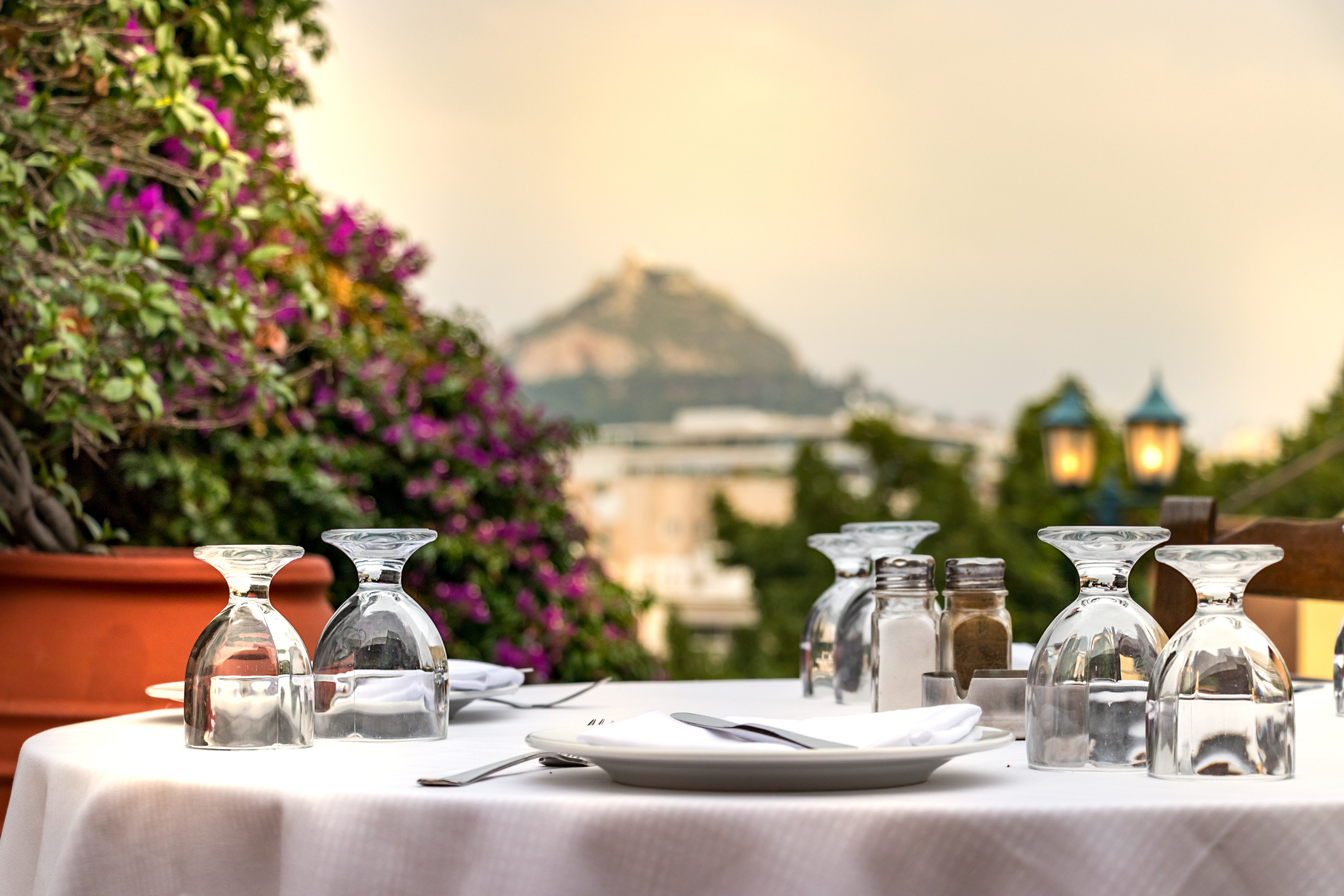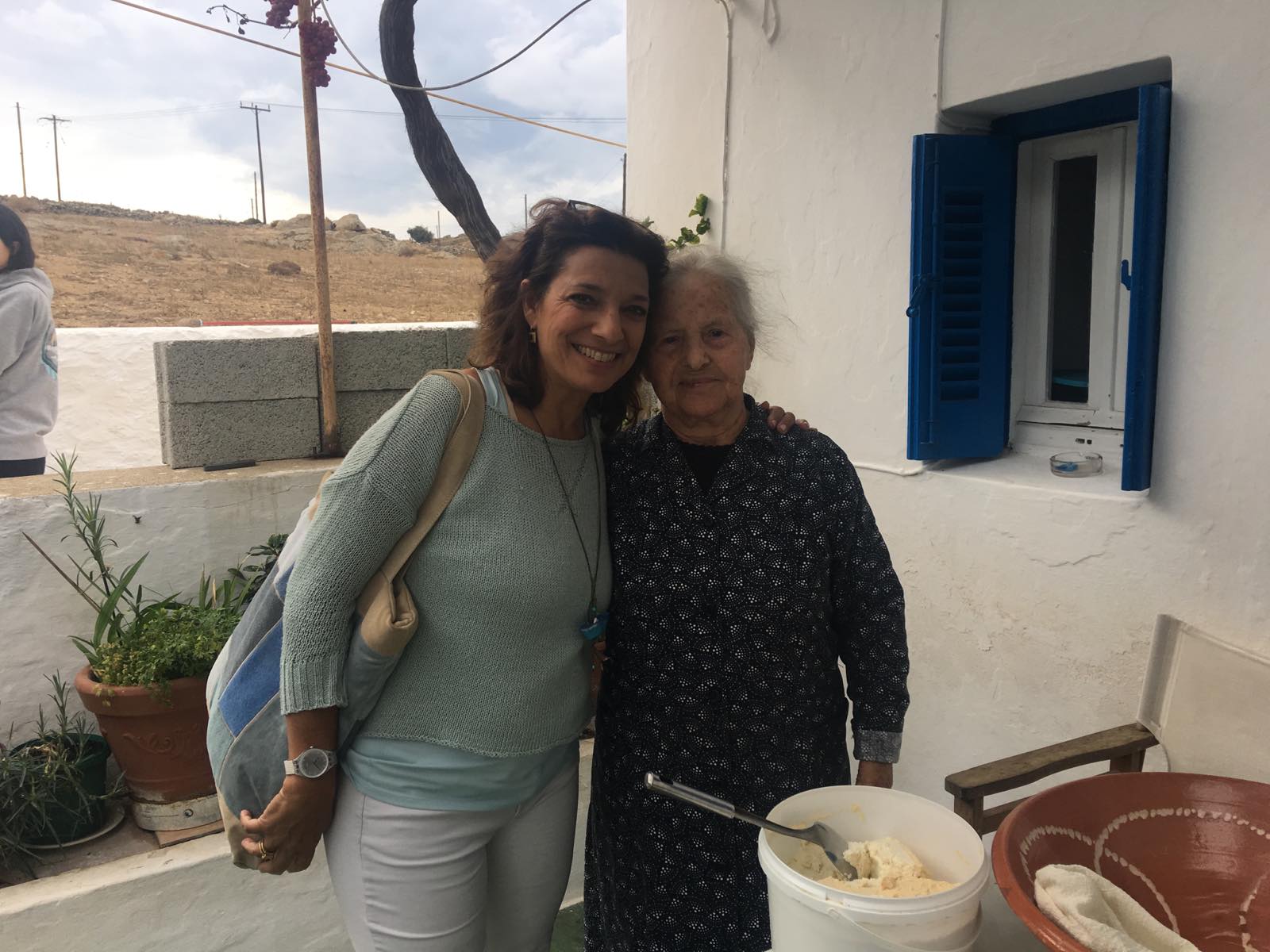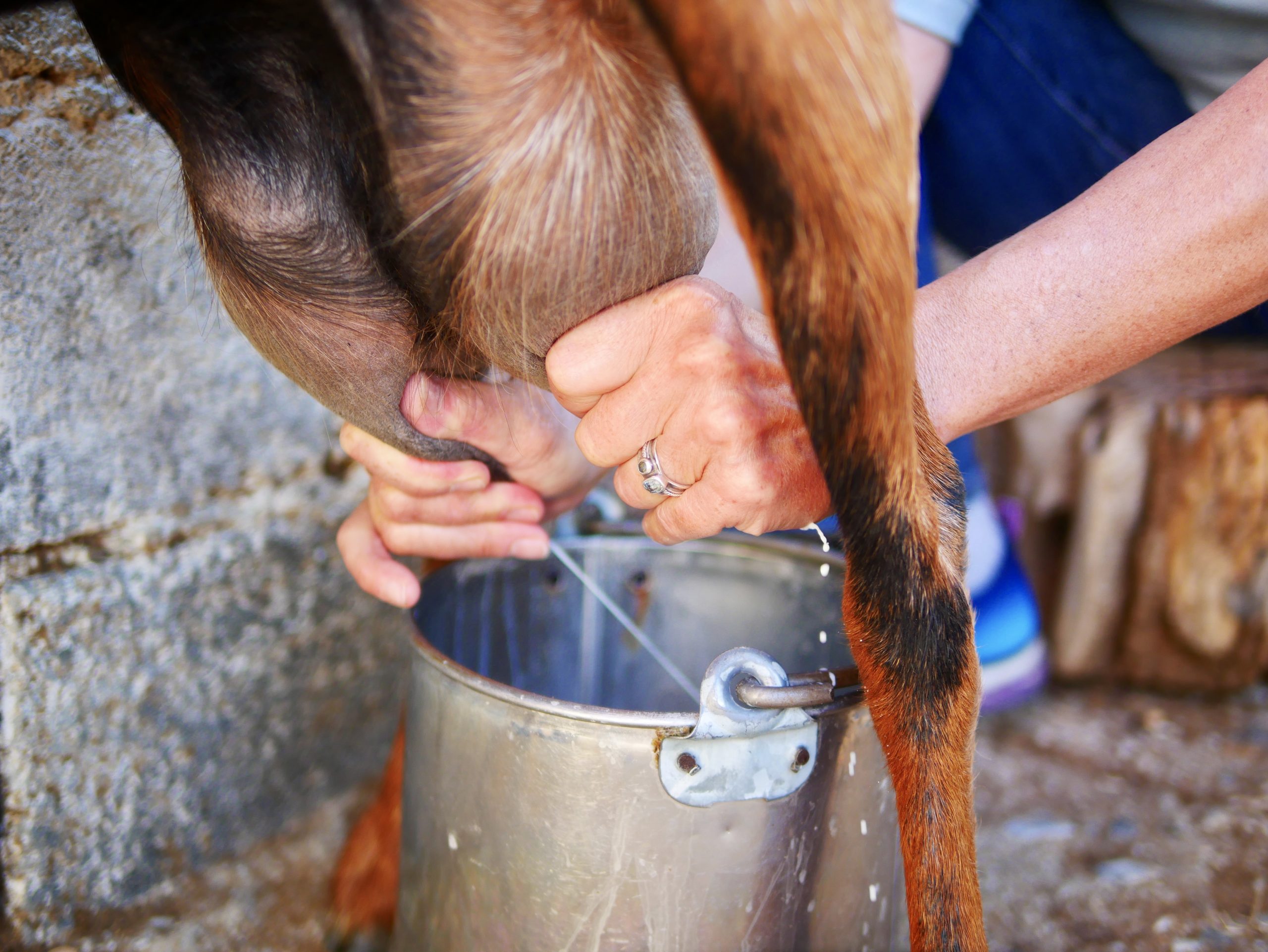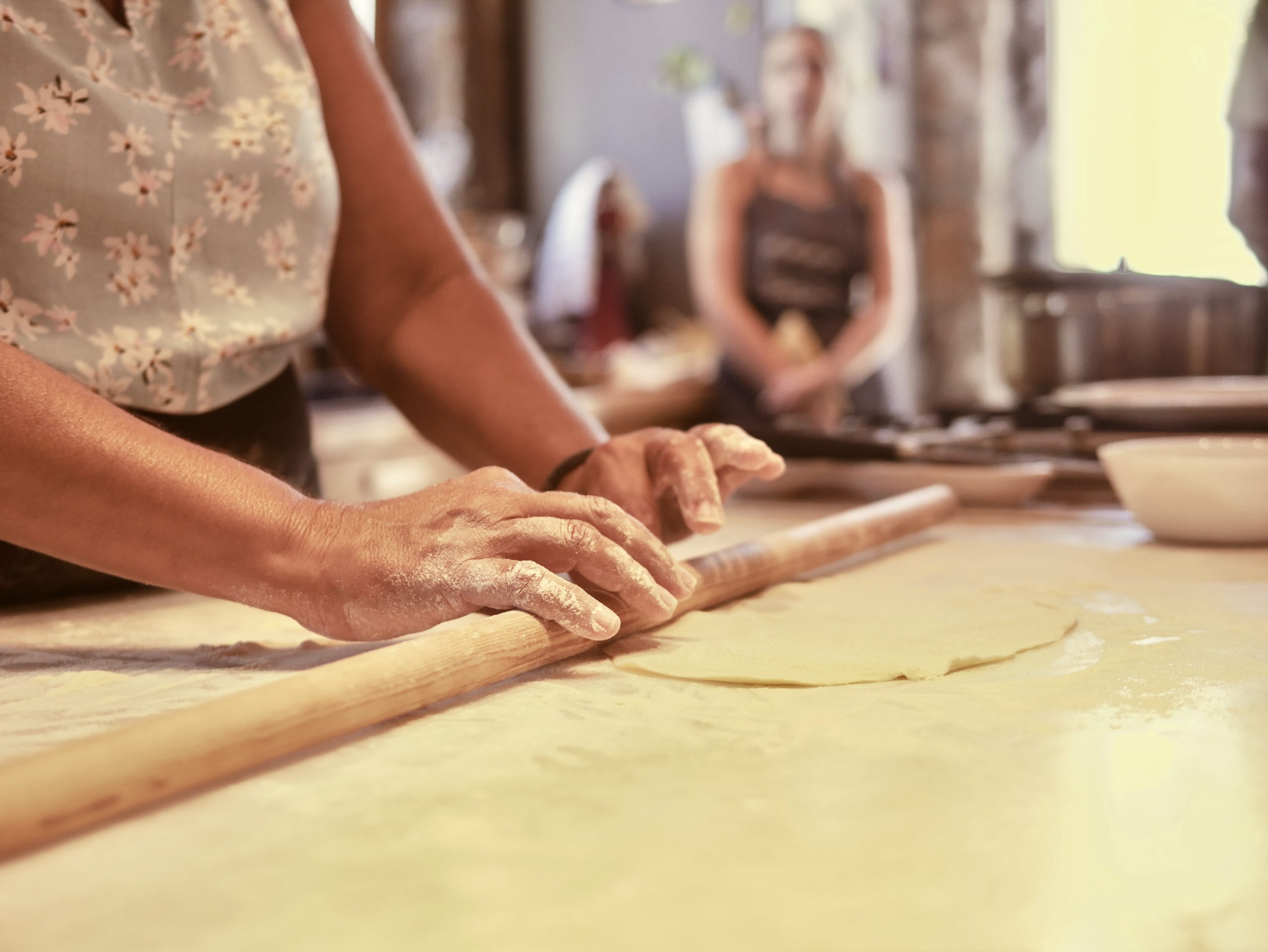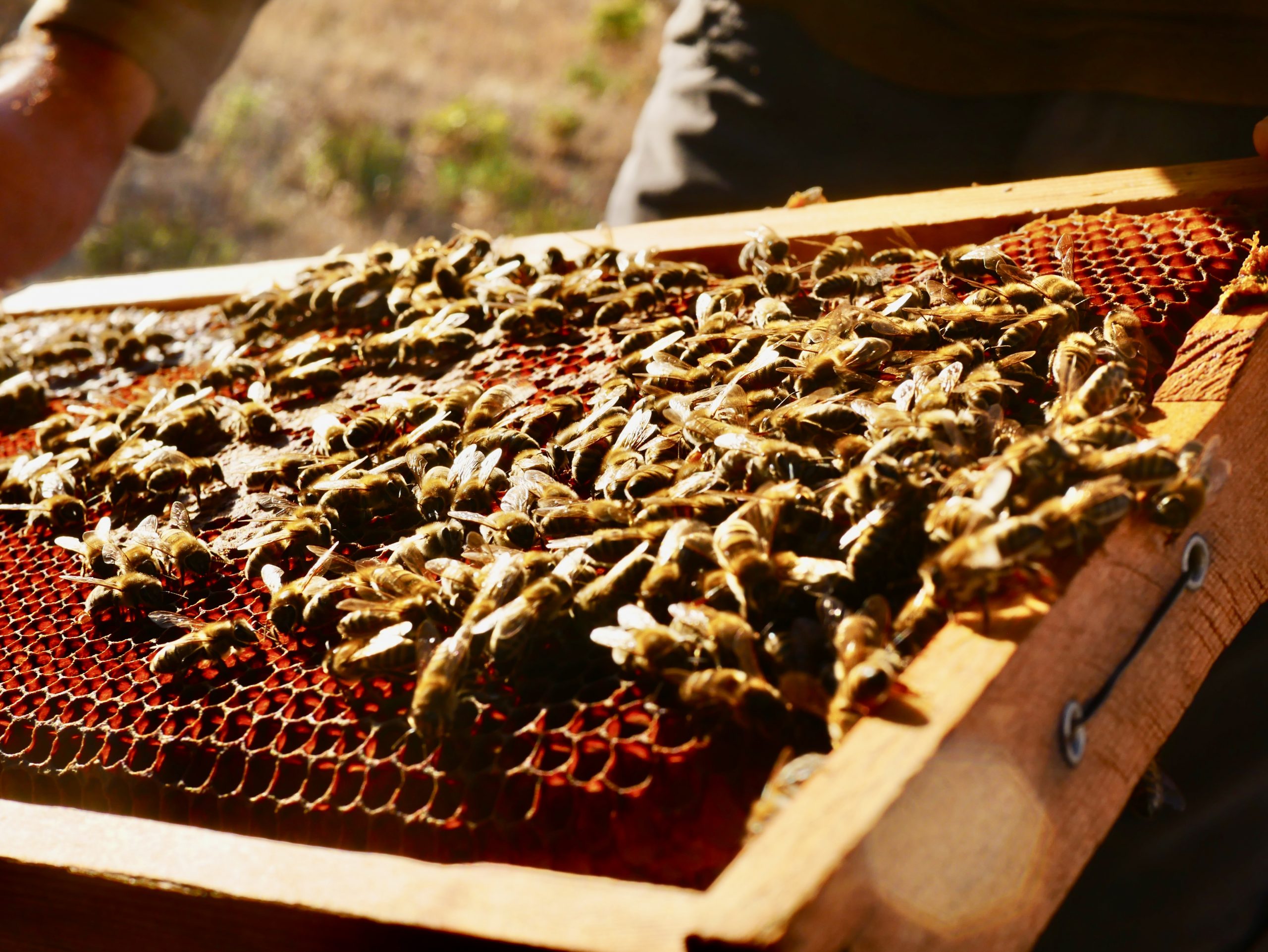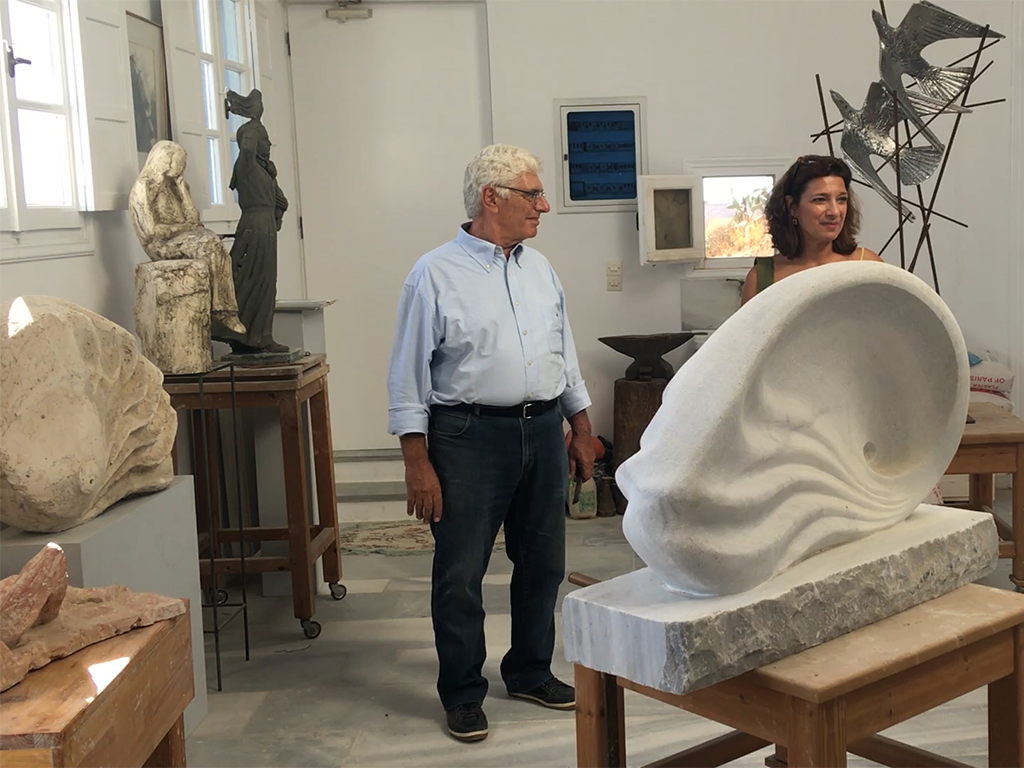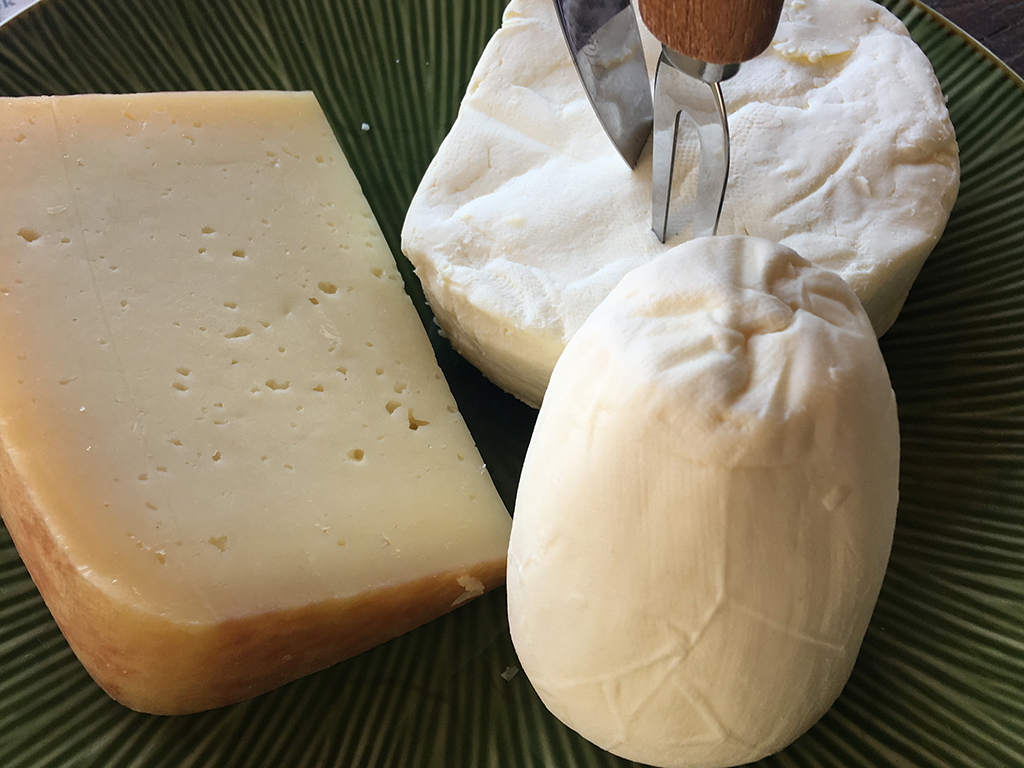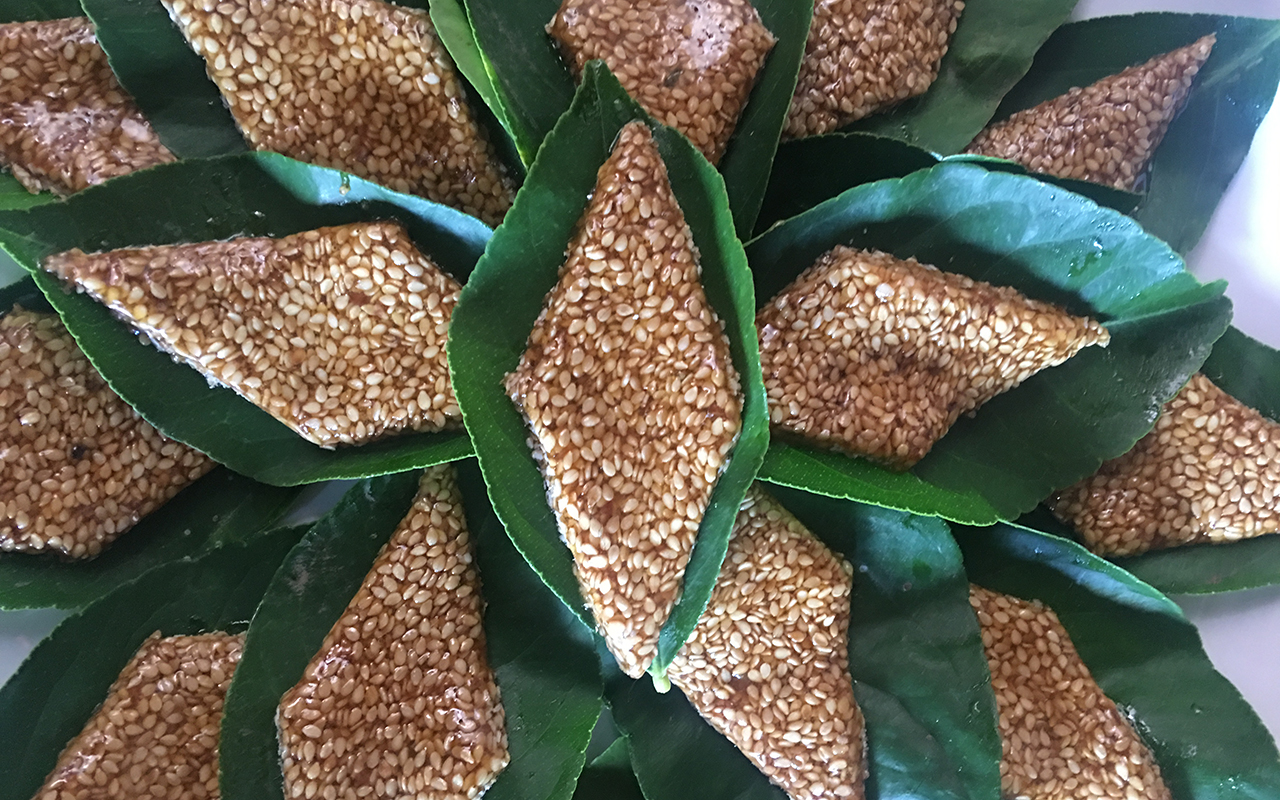 TOURS
Athens - Ikaria - Mykonos
12 Days of Food, Culture, Sailing, Wellness and Fun!
---
I am super excited to share with you an exclusive culinary and cultural adventure in Greece that expands on the Ikaria experience to include Athens and Mykonos.

Together with a small group of like-minded fellow travelers, not more than 12 people in all, we will enjoy a magical combination of urban sophistication, exquisite antiquities, Blue Zone wellness, and cosmopolitan excitement! In other words, the very best that Greece has to offer!

Together we will explore and experience the Greek capital in all its glory, both ancient and modern, spend a day in the wine country of Nemea, a short drive from Athens, and visit Epidavros, the exquisite ancient theater, where wellness was a part of the entire theatrical experience. We will segue to Ikaria next, my native island, Ikaria, for an immersive experience in one of the world's Blue Zones, where people "forget to die." The last leg of our journey will take us to worldly Mykonos, where we'll see both the cosmopolitan and traditional sides of this most famous Greek island. The Aegean beckons, of course, and a sail will be in order, to the ancient sanctuary of Delos, the untouched island of Rhenia and, finally -- conditions permitting -- to Tinos, quaint, strikingly beautiful and delicious!
Itinerary at a Glance:
4 Nights in Athens & Environs
4 Nights in Ikaria
3 Nights in Mykonos
1 Night in Athens
---
---
ATHENS – IKARIA – MYKONOS
Day 1: Welcome to Athens!
After being picked up from your flight and brought to the Hotel, a new, 5-star venue in the heart of Syntagma with one of the most amazing rooftop views of the Parthenon imaginable, you'll have time to settle in before dinner. The hotel is in the center of the city and an easy walk to great shopping, cafes, bars, restaurants and the mains ites.
The heart of Athens is where ancient and modern culture blend seamlessly. Right outside your hotel, for example, is a thousand-year-old church, and up the street some of the most modern cafes and fashionable shops selling everything from Greek gold to designer shoes!
Athens is always stunning, colorful, fascinating, and welcoming! In the evening we will have a welcome dinner with a view and food worth a thousand words!
Day 2: City Vibes and Culture Tour
Breakfast with a View! The hotel has one of the best breakfast buffets in Athens, chock full of traditional Greek treats and international favorites, too.
After breakfast, around mid-morning, you'll be able to enjoy a private (optional) guided walking tour to the city's most famous landmarks, including, of course, The Acropolis and Parthenon, and the Acropolis Museum. It's a great introduction to the city. There are numerous small museums you might be interested ina s well. One of my  personal favorites is the nearby Lalaounis Museum, devoted to the art of jewelry in Greece and one of three of its kind in the world.
For lunch, I will take you to one of  my favorite spots – a hidden gem off the beaten track in the heart of the city.
In the late afternoon, we will head out for a fun cooking demo and dinner with one of the city's most renowned chefs.
Day 3: An Ancient City with a Modern Soul
Breakfast!
Today is our Food & Culture Walk morning and it's a tour that will stay with you forever! We will walk all over the center of Athens, visiting famous landmarks, taking a look at the fascinating layers of architecture that are part of Athens urban history, and also stopping in for tastes of everything from pastries to cheeses, olive oils andmore, as we meander through the market area. You'll understand the spirit of Athens through its food, and get a taste of the city's fascinating urban history between each bite!
We will lunch together at another little hidden gem of a place, one of my favorites, the kind of place that's hard to stumble upon on your own, giving you a real sense of local culture, Athens style.
After lunch you'll have plenty of free time to rest or wander, and we will provide plenty of pointers for where to go! Just a few blocks, for example, you can stroll through Kolonaki, an upscale part of the city, with lots of nice shops, boutiques, and prestigious haute couture from Greek and international designers along with nice cafés, cute little restaurants, and pastry shops. Kolonaki is the Upper East Sideof Athens, and you'll enjoy sauntering past its prewar and modernist architecture and enjoying coffee and cocktail culture at its sidewalk eateries and cafes. We can arrange a private shopping tour tailored to your tastes and desires, if you'd like! My shopping maven knows where to find the best deals on just about everything, and you'll be pleasantly surprised by how sophisticated and cutting edge are so many Greek designers.
Dinner! A taste of Modern Athens is on the menu, downtown at a great local restaurant.
Enjoy!
Day 4: Day Trip – Food, Wine & Antiquities Around Nemea
Early Breakfast.
After breakfast, we will take off for a day trip to the Peloponnese, just an hour and a half from Athens. We'll take you to one of Greece's most exquisite ancient theaters, Epidavros, where theater and wellness came together in the ancient world. It I one of the most perfect and perfectly preserved structures in all of Greece and to learn about how the ancients connected art (drama and comedy) to healing is fascinating.  The lush greenery and surrounding coastal area and picturesque port are part of the whole Epidavros experience.
From Epidavros, we will head to Nemea and to one of my favorite wineries, for a wine tasting of some of the best Greek wines produced today. Nemea is one of the most important wine regions in Greece, home to the famed Agiogrhitiko noble red grape varietal. This region has Protected Designation of Origin statues, and although we will have sipped plenty of great wine before arriving here, this will be your first real dip into the illustrious and unique world of Greek wines.
From the winery, we will head to lunch in the first capital city of Greece, gorgeous Nafplion. You'll have time to explore and shop, as well as to enjoy a great meal of local specialties. I promise you'll be enchanted by Nafplion's narrow winding streets, ancient walls, medieval castles, monuments, fountains and wonderful location right on the water. You'll be able to take an optional food and culture tour of the city as well, before we return to Athens in the later part of the day. Dinner is on your own this evening.
Days 5   - Departure for Ikaria
We will fly to Ikaria in the early afternoon and settle into our hotel. This is an easy, relaxing day and in the evening we will head to a local taverna for a delicious, simple local meal as the sun sets on the horizon. Around dinner, I'll give you a brief introduction to the island and its unique lifestyle, food and culture.
Day 6 – All About Ikarian Longevity
This day is devoted to giving you a taste of Ikarian longevity and hospitality, of the island's folkways and lifestyle!  And, of course, we'll cook!
Together we will prepare a great, healthy meal based on local, seasonal ingredients, some of them wild and foraged.
We'll have time to relax in the afternoon before setting out on a nature walk and visit to a small local monastery, where the tranquility of the island is immediately apparent.
The evening will take us to a local taverna!
Day 7: Goats & Cheese, Curds & Whey
We'll meet in the morning and head to the hills, so to speak! Today is devoted to some of the things that have made the local diet so unique, namely the prevalence of goat's milk and cheese as one of the longevity secrets of Ikarians! We'll milk a few goats together with Diane's friend and local goatherd, then head back to the kitchen to make cheese and cook lunch.
The afternoon is free to relax.
That evening, we will have dinner on the water.
Day 8: Honey Time on Ikaria
I like to call this day Honey Time! We will visit a local beekeeper and enjoy a fascinating and in-depth look at the amazing, intriguing, complex community that are bees. We will also, of course, have a tasting of delicious local honey and then head off for a pastry demo of Ikarian sweets that call for local honey.
We will have lunch locally, then enjoy an afternoon to relax before our last dinner on the island together, as the sun sets over the Aegean.
Day 9:  Ikarian Hot Springs…then MYKONOS!
For anyone who is interested, we'll  visit the hot springs early in the day for a dip in the famous "cave," whichisone of the main springs on the island. We will lunch locally in Therma, a charming throwback to another era, before taking the ferry from Ikaria to Mykonos. We will arrive on Mykonos in the late afternoon. It's about 1 2-hour boat ride.
Leaving rural Ikaria behind, we'll settle into seductive, cosmopolitan Mykonos, and have some free time to wander in Mykonos town after settling in and before dinner. We will take you to a favorite spot on Mykonos, for a light snack and drinks…and an unforgettable sunset view.
We can easily end the night in "Chora" and wander around the vibrant capital town. Stroll around the cobbled streets, enjoy breathtaking views, and the magnificent windmills, the landmark of the island.
The pedestrian shopping streets of Chora and Matoyanni Street, lined with brand name stores, small shops selling local products, chic cafes, and stylish restaurants, beckon you to explore them. Mykonos is always stunning, colorful, and welcoming!
Dinner arrangements TBA for our welcome dinner! No trip in Mykonos would be complete without sampling the island's sophisticated culinary delights available!
Day 10: A Day Sailing to Delos, the Sacred Island, Rhenia and, conditions permitting, Tinos
A boat tour of some of the most exquisite sites in the Aegean is on the agenda for today!
Our first stop will be the sacred island of Delos, mythological birthplace of Apollo, which was a major religious center and port during the 1st millennium B.C. The island's ruins encompass Doric temples, markets, an amphitheater, houses with mosaics and the iconic Terrace of the Lions statues. Delos is truly one of the most mystical places in the whole Aegean.
Next, we will sail to breathtaking Rhenia, which was inhabited 7,000 years ago. Rhenia is our stop for an amazing swim at one of its four gorgeous sand beaches. You've never seen a sea with the startling blue-greens of Rhenia. We'll have a snack and refreshments waiting for you on board and then arrange a great lunch. Conditions permitting, we will sail to Tinos, one of the most delicious islands in Greece, for that meal.
Our sail ends on the water at sunset, as we return to Mykonos taking in the full pallet of blues, pinks, purples and oranges on the horizon at sea!
The evening is a dip into Gourmet Mykonos, with a meal at one of the island's most famous haute cuisine eateries, and a true taste of cosmopolitan Mykonos!
Day 11: Discover the Secrets of Seductive, Traditional Mykonos
Today, it's your choice --- relax and enjoy cosmopolitan Mykonos or take a food and culture tour and savor a taste of Mykonos as it once was, agrarian and traditional.
If you choose to taste the ageless local foods of the island, we will take you to a local artisanal cheesemaker, then onto a great cooking lesson with a well-known local home cook and teacher, who will share the island's most traditional recipes. We will have lunch there. You'll get a glimpse -- and taste -- of Mykonos as it once was, pre Jackie O!
In the evening we'll wander around Little Venice, where you can stroll in the narrow lanes, stop at one of its seaside bars for a cocktail and savor an unforgettable sunset. Our final dinner on Mykonos will be a delicious surprise, TBD.
Day 12: Free morning in Mykonos. Afternoon Travel Back to Athens
Morning free!
Have a laid-back morning at the old port before checking out and heading back to Athens. You'll stay near the airport to make the morning's return easy!
Day 13 – Depart for Home
01. How long is the drive from the Athens Airport to the center?
35 to 45 minutes, depending on traffic.
02. What hotel do we stay in in Athens?
We stay in a five-star hotel near Syntagma, most likely the Metropolitan.
03. How long is the drive from Athens to Nafplion?
04. How long is the Athens - Ikaria flight?
05. Which airline will we take to fly to the island?
Olympic/Aegean and Sky Express fly to Ikaria.
06. How long is the ride from the airport to the hotel?
07. How do I get from the airport to the hotel?
We will arrange for that, either by taxi or jitney.
08. How long is the ferry from Ikaria to Mykonos?
The ferry boat takes about 3 hours.
09.What is the name of the hotel and where is it?
We usually house people at the Cavos Bay, also in Armenistis.
10.What is the dress code for the classes and excursions?
Dress code is casual and comfortable. Bring layers, as the weather can get chilly at night. Make sure to have one pair of closed walking and/or hiking shoes, long socks, and one pair of long pants, preferably light colored.
11. What is the tipping policy?
Most people tip the kitchen assistants and hotel personnel, i.e. cleaning person. Taxi drivers are generally not tipped. It is customary to leave a 10% – 15% tip in restaurants.
12. How many people are on each tour?
Our maximum capacity is 10.
13. It is common to travel solo?
Absolutely. We have many single guests and everyone feels at home and very comfortable.
14. Are children welcome?
This would be a hard trip to make with young children. Young adults over 15 are welcome.