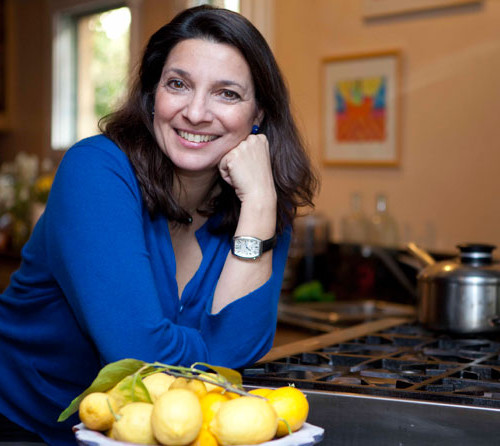 Diane Kochilas is a chef, host of Greece's most popular TV cooking show, cookbook author and passionate Greek cuisine expert. Diane is a native New Yorker whose family hails from the island of Ikaria, renowned for the longevity of its inhabitants. Every summer she and her husband, Vassilis Stenos, run a cooking course and cultural immersion experience on the island. In its tenth year, one patron recently put it best: "Diane creates memories."
Diane communicates the best of Greece and Greek cooking to a global audience, through her nearly 20 books, videos and TV show, consulting, and more. She is the collaborating chef at Molyvos Restaurant in New York City and she works with Harvard, Yale, and UMass Amherst, bringing healthy Greek dishes to college dining menus. Diane has devoted her life to promoting the natural, healthy and delicious foods of Greece. Her cooking philosophy is rooted in the tenets of the Greek-Mediterranean Diet: Keep it simple, respect seasonality, use ingredients that have integrity and are easy to find, eat lots of greens and vegetables, share, and, finally, the golden rule – Nothing in Excess.
On Diane's website, you'll find a great variety of easy and delicious Greek recipes. You'll sample a trove of recipes for vegetarians and vegans since Greek food, with its wealth of main course vegetable dishes, is perfect for such diets. Also found on this website are recipes for authentic, regional fare, everyday and festive dishes and dishes inspired by Diane's restaurant work and more. There is also a section on Greek Food with a collection of interesting information on basic regional products and ingredients.
Follow Diane through her official pages on Facebook, Twitter and Pinterest.
Kali Orexi (Bon Appetit)!