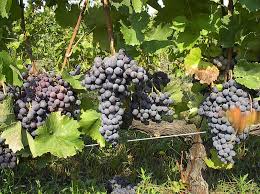 Xinomavro is the leader of Greece's red wines. It is a grape so wild, so extreme, that it has taken generations of determined winemakers and farmers to tame it to the brutally elegant wines it produces today. A variety worthy of its title, the King of Greek Wines.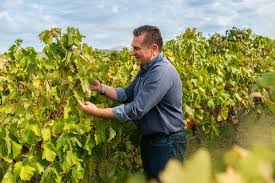 The name of the grape indicates much of what you can expect from the wine it'll produce. Xinomavro literally translates to acid/sour (xino) and black (mavro). On the vine, Xinomavro berries are bluish purple in tight bunches. Often described  as a difficult grape to grow, it requires extra care and diligence to achieve its full potential. In the glass, it is full bodied, with high acids and tannins, bursting with aromas and flavors. It is bold, rich, and layered with notes of stewed tomatoes, raspberry jam, and allspice. When Xinomavro is good, it's really really good. 

Xinomavro hails from the regions of Naoussa, Amyndeon, Goumenissa, and Rapsani of northern Greece where it has PDO status. Each area has its own tradition and expression of the grape. Naoussa brings more rustic and savory characteristics while Amyndeon's Xinomavro is more polished and fruity. To mellow out some of Xinomavro's bad boy tendencies, Goumenissa blends the Negoska grape into their PDO wines while Rapsani blends two red grapes; Krasato and Stavroto. The structure of Xinomavro allows the wines to age gracefully for many years. 
Xinomavro's acids and tannins beg for food. Unsurprisingly, game meats, truffles, and tomato based stews that are famous in northern Greece are often paired with Xinomavro. Though Xinomavro is Greek wine royalty, it can easily grace your weekday dinner table with grilled meats, spaghetti with meatballs, and pizza.  
By Anna Kambourakis. Greek-American sommelier Anna Kambourakis runs wine tours on Crete. You can reach her here: @chaniawinetours or www.chaniawinetours.com