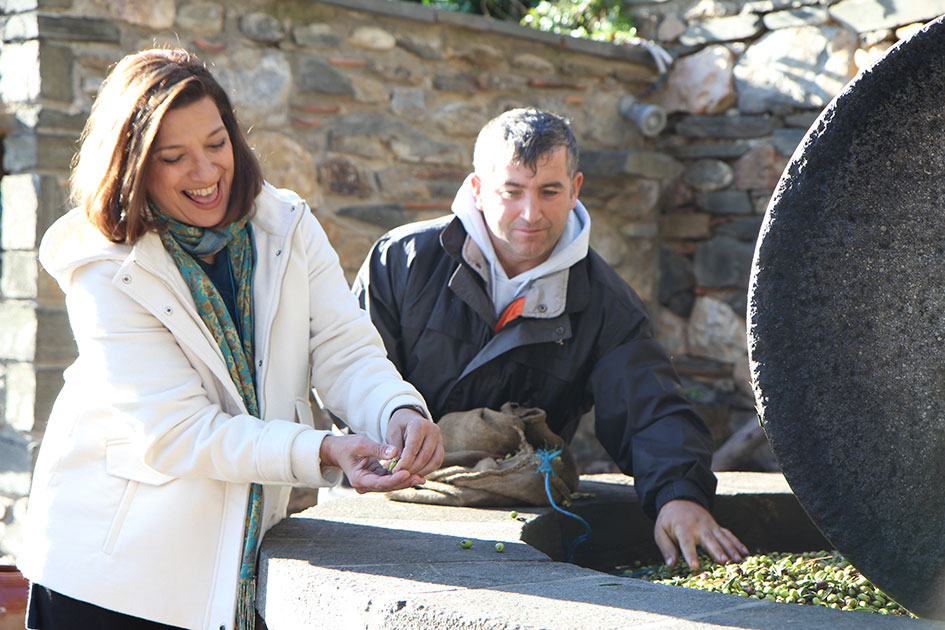 One of the pillars of the Mediterranean Diet is, of course, olive oil. Greeks consume more of it than anyone else in the world and olive oil is produced almost everywhere in Greece, with some areas standing out because their oils have incredibly high polyphenol counts, and a range of nuanced flavors, from mild to bold, subtle to peppery, herbaceous to buttery. An extra virgin olive oil for every palate. Among the places renowned for exquisite Greek olive oils are: practically the entire Peloponnese, but especially the southern regions of Laconia and Messinia, where the landscape is an endless olive grove punctuated and flavored by the salty blue Aegean. The mountains of Crete on both sides of the island also produce some amazing oils, as does Lesvos, another region virtually carpeted by the silver-green majestic olive tree.
In my travels around the Mediterranean, always interested in unearthing the secrets to a healthy life, I've come to realize that the world's foremost consumers of olive oil – the Greeks — also know how to use it with the greatest wisdom in their cooking. There is even a saying among older Greek cooks, that the dish is ready when the only liquid left in the pot is "ladaki," a little olive oil!
Check out our collection of delicious, health-giving, high-polyphenol count Greek olive oils here!
Here are 3 of my favorite tips for using olive oil the Greek way:
Use it raw – as a health-giving conduit that unifies disparate flavors in any given dish! Just think of a Greek salad (and please, remember, the real one doesn't contain vinegar, but gets its brininess from feta and olives), and the luscious tomato-herb-brine infused olive oil at the bottom of the bowl, the best part of the whole dish.
As the cooking fat, over medium to low heat, in slowly cooked vegetable and legume dishes. Slow cooking in ample olive oil helps bring out the natural sugars in vegetables and makes them more palatable; the fat adds the element of comfort we all react to in real food.
Try it in baking. You can reduce butter in cakes by 25% if you replace it with extra virgin olive oil. You'll also be very pleasantly surprised at how well it pairs and bonds with chocolate.