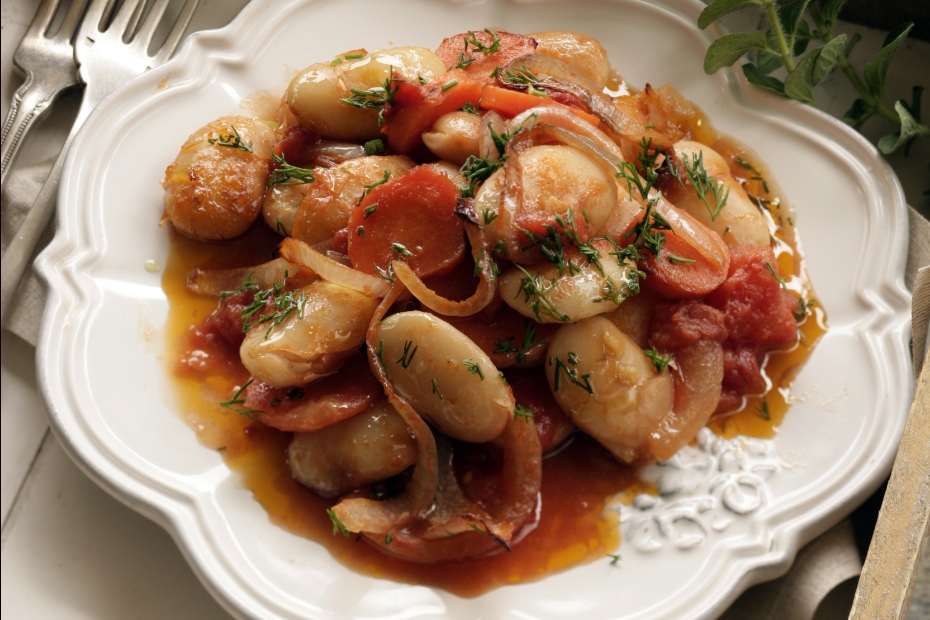 The best Greek giant beans are from the north, especially from Prespes and Kastoria. When cooked, they are creamy without being mushy, and that's the way gigantes -giant beans- should be. You can also substitute butter beans for this dish.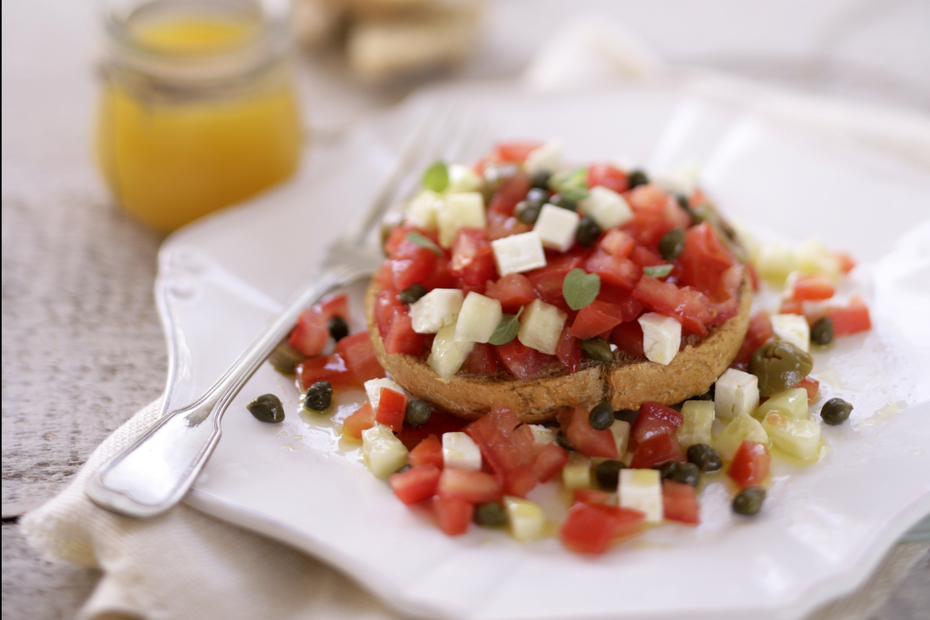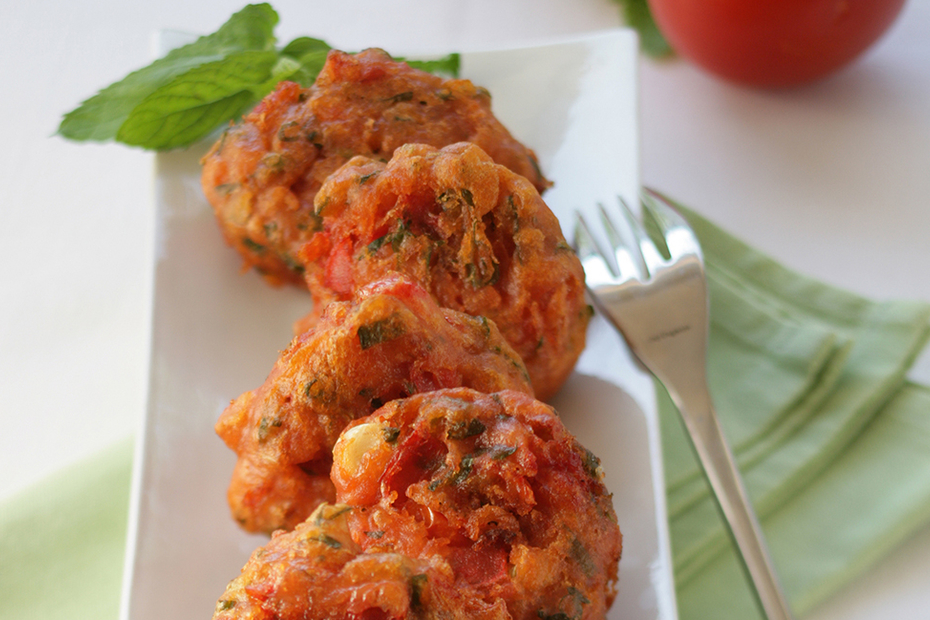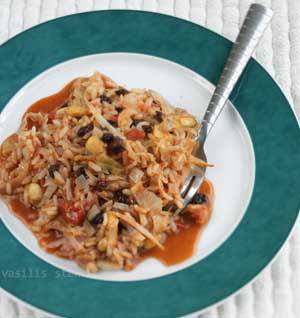 Try this spiced cabbage pilaf from N. Greece for your Thanksgiving table. Great for vegans and vegetarians, even as a main course!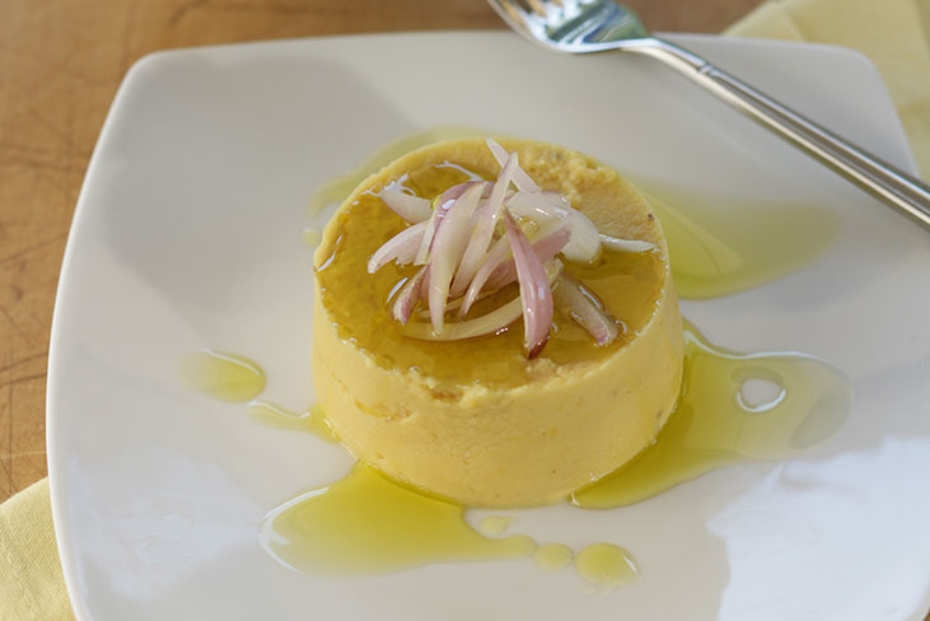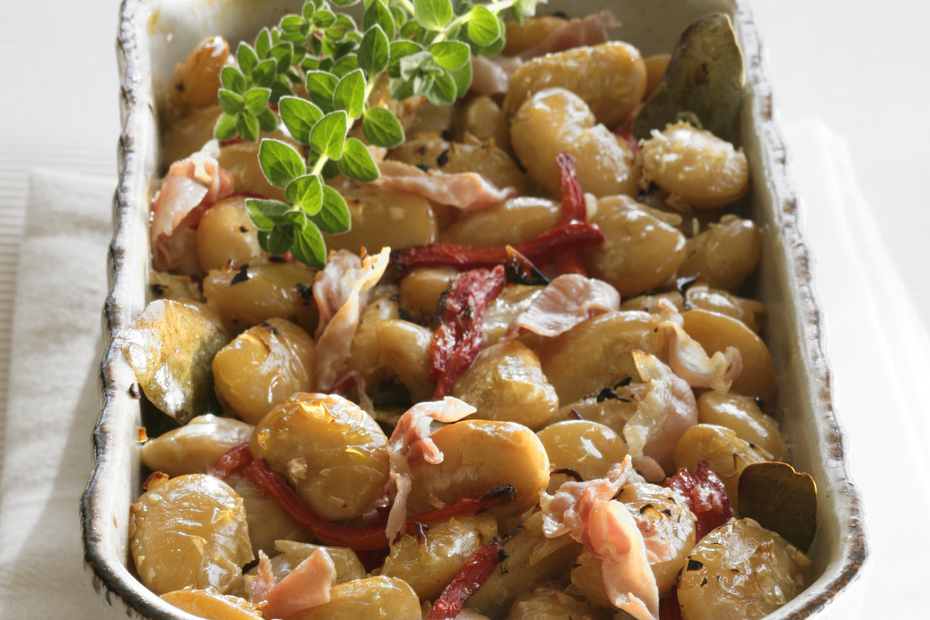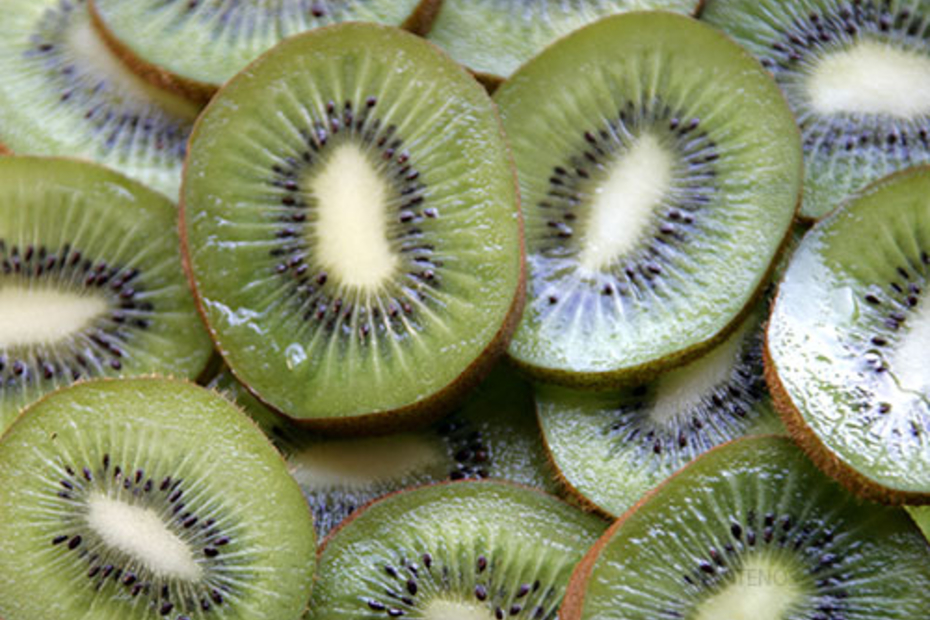 A Greek salad that doesn't contain tomatoes! Here, arugula, kiwis and a sheep's milk cheese called manouri make a delicious combo.